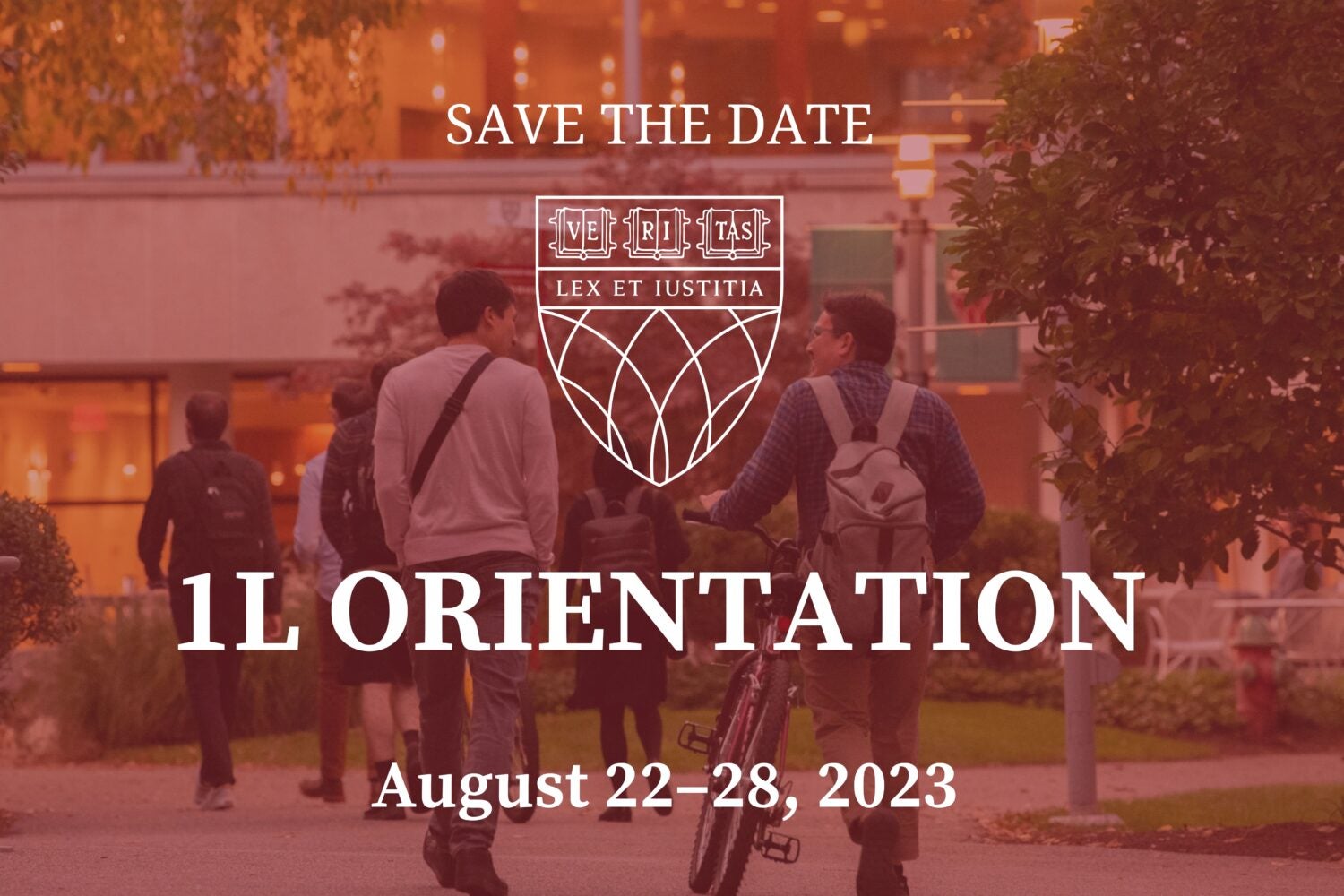 Schedule and Registration
Admitted students, please visit the registration and orientation page for further information.
Incoming Student Resources
Dean of Students Office
The Dean of Students (DOS) office is your resource for everything related to student life. Find out about Orientation dates and schedules, register disability or medical-related accommodations, get information about on-campus housing, and check out the vast array of student organizations you can join.
J.D. Admissions
The J.D. Admissions office will help make sure that you have the necessary clearance to attend HLS; including final transcript(s) and all college certifications. They will be hosting you for Admitted Students Weekend. Be sure to review the information available from the Admitted J.D. Students page.
Student Financial Services
Eighty percent of HLS students are on financial aid. Student Financial Services (SFS) provides a thorough overview of important financial considerations prior to law school, as well as the requirements you must meet to obtain financial clearance before attending J.D. Orientation.
Office of the Registrar
The Office of the Registrar is your main resource for all things academic. Before you begin your first semester here, please read the Student Handbook of Academic Policies so you are aware of your academic responsibilities for the next three years. The Registrar's Office will reach out in early August to ensure that you are registered for classes. They will work with you to make sure you have met all of your requirements for graduation.
HLS's Office of Clinical & Pro Bono Programs
HLS's Office of Clinical & Pro Bono Programs (OCP) offers the largest in-house clinics and externship programs in the country. In addition, HLS also provides in-house supervision for a broad range of student practice organizations (SPOs). Students may also design independent clinical projects and pro bono projects.
Office of Career Services (OCS)
The Office of Career Services (OCS) is a team of advisors and recruitment professionals who work with current students, alumni and employers with a focus on private sector careers and judicial clerkships. OCS has created a Prospective Student page especially for incoming J.D. students, with a Career Services Timeline that includes what you can do before law school to prepare for your career search. They will host information sessions in the fall.
Office of Public Interest Advising (OPIA)
The Bernard Koteen Office of Public Interest Advising (OPIA) is a career services office specializing in public interest law. Their primary goal is to encourage law school students and lawyers to embrace a career that incorporates an ongoing commitment to public service work. They will host information sessions in the fall.
Harvard University Health Services
All students will be automatically enrolled in Harvard's Student Health Insurance Plan. If you plan to waive the student plan, you must submit this form. For more information, please contact the HUHS Information Line at (617) 495-2008 or email lawschoolhealthservices@huhs.harvard.edu to speak with member services.