Connect and celebrate
Harvard Law School holds two class-year reunion celebrations every year:
Spring—In April, we invite those alumni celebrating their 5th, 10th, 15th, 20th, 25th, and 30th Reunion.
Fall—In October, we invite all those celebrating their 35th, 40th, 45th, 50th, 55th, 60th, 65th and 70th Reunion.
We also host affinity celebrations: Celebration of HLS Alumnae, Celebration of Black Alumni (CBA), and Celebration of Latino/a Alumni (CLA).
"Going to HLS reunions is catching up with old lifelong friends and making brand-new lifelong friends who I somehow missed meeting during law school. Reunions are a highlight reel of all the best parts of law school condensed into an incredible weekend: challenging intellectual conversations that redefine how we should think about the law; reminiscing; and joyful reuniting with classmates."

Patricia Paul '92
Executive Committee Member, Harvard Law School Association
Engage and enjoy
a topical and inspiring program of speakers, panels, and presentations
alumni and faculty who share their stories and expertise
a conversation with the dean of Harvard Law School
Remember, rekindle, reconnect
Reuniting with classmates and friends is the most exciting part of reunions. There are lots of opportunities to socialize and celebrate:
all-class dinners and receptions
luncheons
social activities: museum tours, special social breaks
Celebration of life service honoring classmates who have passed
And much more…
Upcoming Reunions
Fall Reunion 2023
Classes of 1953, 1958, 1963, 1968, 1973, 1978, 1983, 1988
Friday, October 27 – Sunday, October 29
Spring Reunion 2024
Classes of 1994, 1999, 2004, 2009, 2014, & 2019
Friday, April 5 – Saturday, April 6
Fall Reunion 2024
Classes of 1954, 1959, 1964, 1969, 1974, 1979, 1984, 1989
Friday, October 25 – Sunday, October 27
Spring Reunion 2025
Classes of 1995, 2000, 2005, 2010, 2015, 2020
Friday, April 4 – Saturday, April 5
Fall Reunion 2025
Classes of 1955, 1960, 1965, 1970, 1975, 1980, 1985, 1990
Friday, October 24 – Sunday, October 26
Questions answered
We want to welcome you back! If you have any questions about reunions, please don't hesitate to contact us at reunions@law.harvard.edu or 617-384-9523.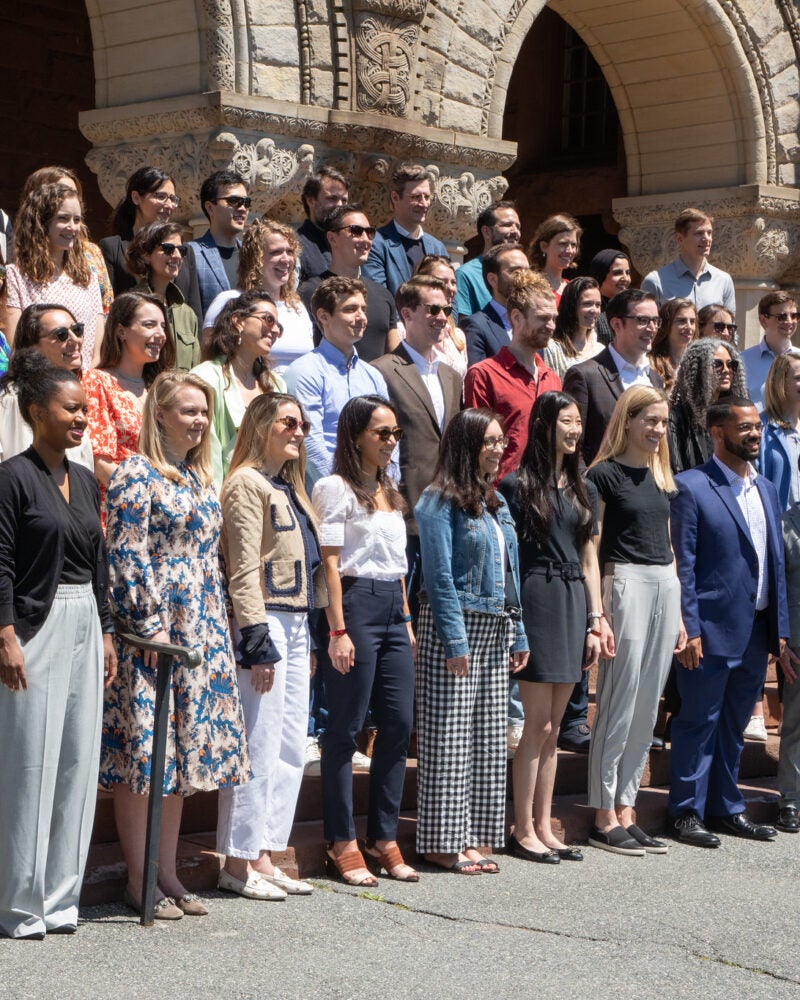 More ways to connect for alumni
Discover Amicus, the HLS community-building platform that helps you find people, create connections, and explore organizations and career paths with a critical mass of HLS alumni. You can stay connected to your classmates and professors, forge new relationships across shared interests, or serve as a resource or mentor to current students.