Founded in 1817, HLS is the oldest continuously operating law school in the United States.
Located in historic Cambridge, Massachusetts, Harvard Law School (HLS) started with just one building in Harvard Square and has grown to a campus of 19 buildings. Since its founding, HLS has been a place where every student has a chance to demonstrate merit, to learn, to think, and to lead. Offering its students a challenging, supportive atmosphere, access to an unmatched array of course and academic offerings, a global alumni network, and bustling campus life, HLS continues to grow its campus and curriculum to keep pace with the changing needs of legal education. Below, you'll find a tour of the Law School's primary buildings.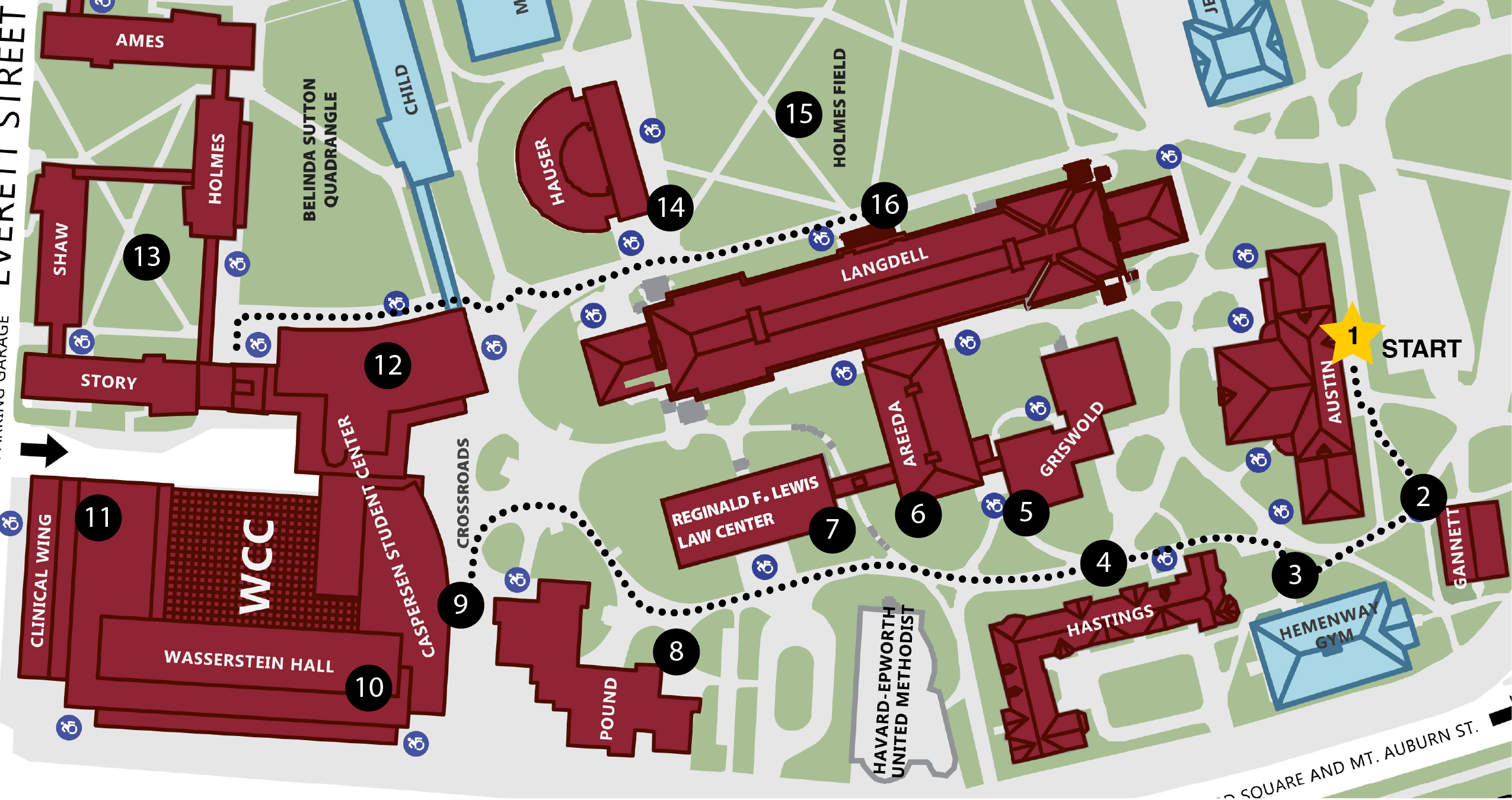 1. Austin Hall (1883)
Your tour begins at Austin Hall.
One of the country's oldest buildings in continuous use for teaching law, Austin Hall was designed by Henry Hobson Richardson and opened for use in 1883. It was the first building erected on the current Law School campus and included library spaces and amphitheater-style classrooms designed for the case method and Socratic instruction.
Every year, students gather on the second floor for the acclaimed Ames Moot Court Competition, which showcases the most talented oral advocates attending HLS and culminates in a final round, typically judged by a Supreme Court Justice.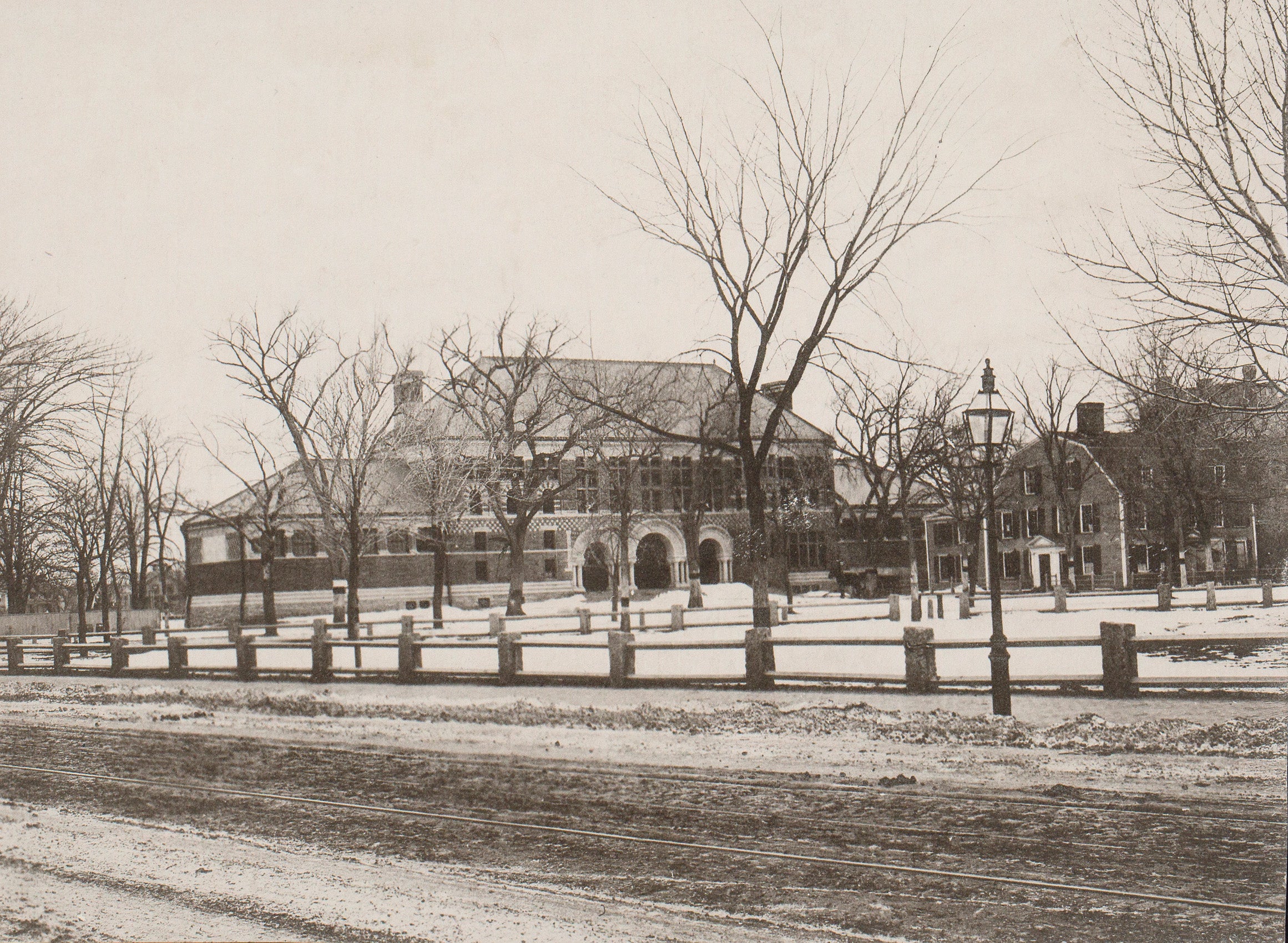 2. Gannett House (1838)
As you leave Austin Hall's main stairs turn right, and follow the pathway toward Gannett House and Hemenway Gymnasium.
Gannett House, the oldest building on the Harvard Law School campus, was designed by Samuel William Pomeroy. Harvard purchased it in 1897 and named it after Reverend Caleb Gannett, whose own home had stood nearby on the site of Austin Hall. Since the 1920s, the Gannett House has housed the Harvard Law Review, a nationally renowned student-run organization whose purpose is to publish a journal of legal scholarship.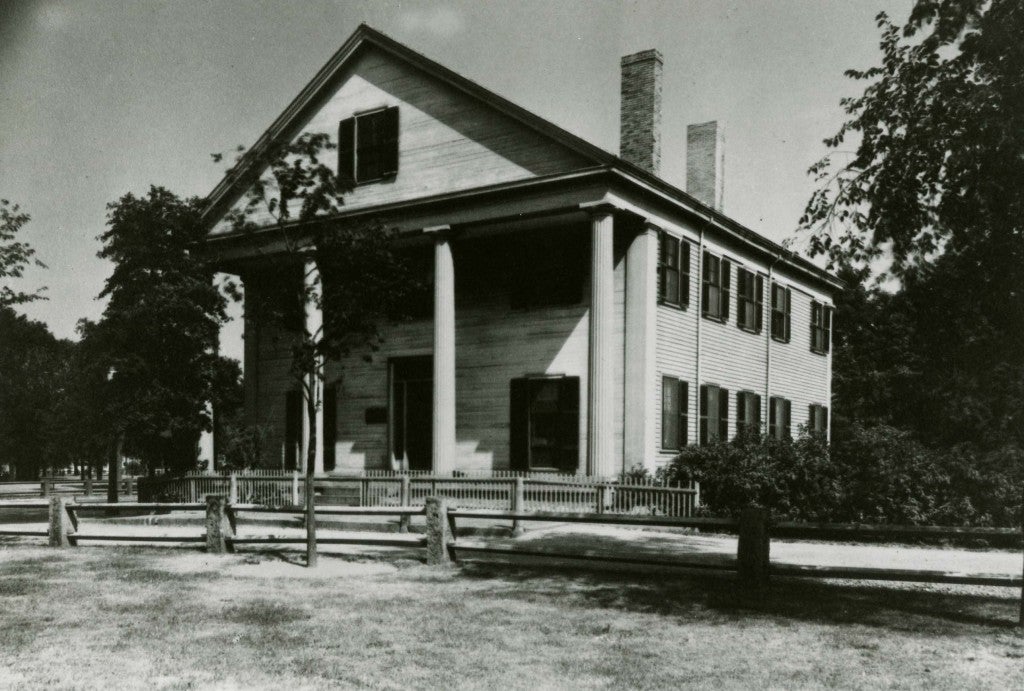 3. Hemenway Gymnasium (1940)
Hemenway Gymnasium, which was fully renovated in 2005, is a 28,000-square-foot recreational facility has two international-size squash courts, cardiovascular and weight areas, a multi-purpose room, and a gymnasium for pickup basketball and HLS intramurals.
Although the gymnasium is located between two HLS buildings, it is owned and operated by Harvard University. Gym membership at Hemenway, as well as at the other Harvard athletic facilities is included with tuition and available for use by students, faculty, and staff.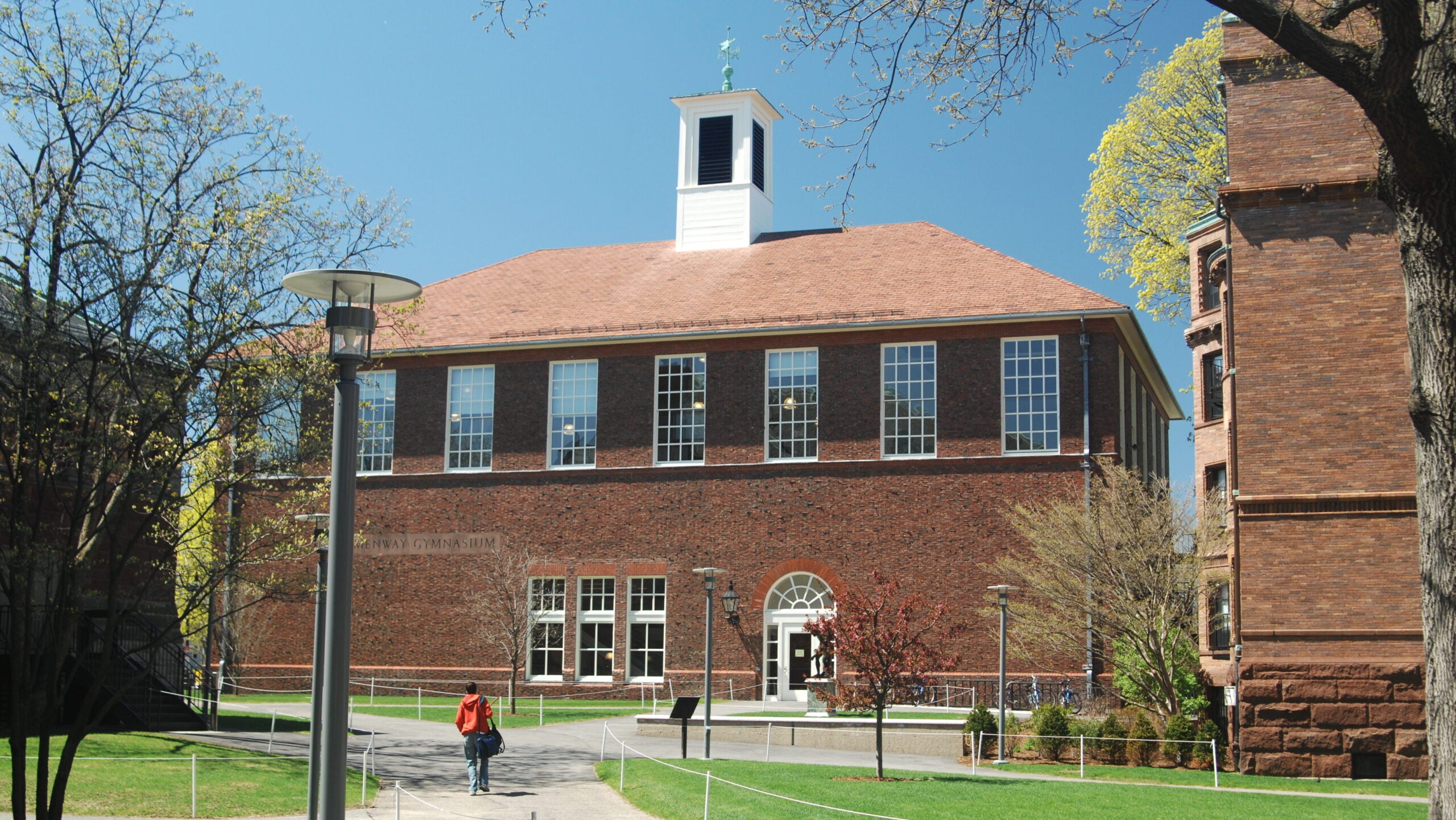 4. Hastings Hall (1889)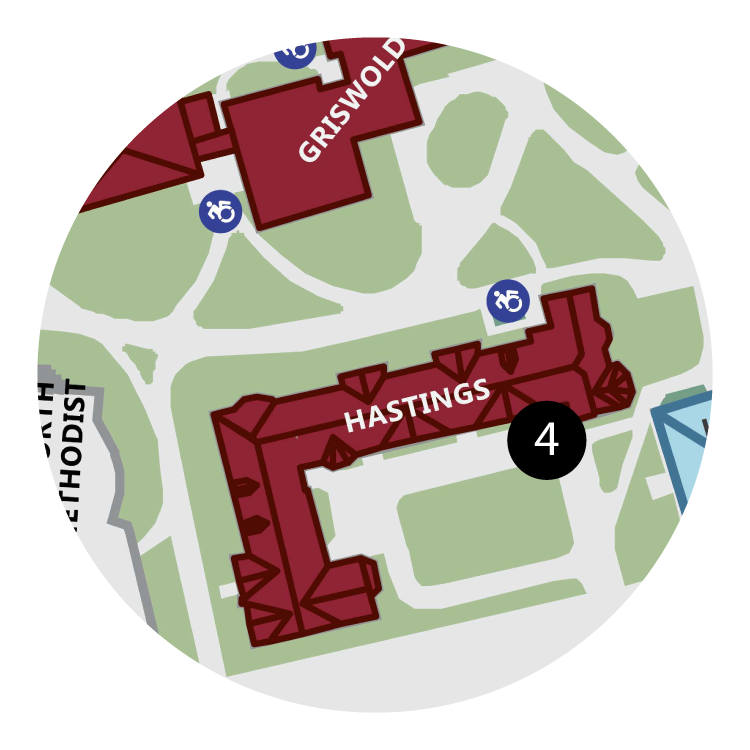 Proceed a few yards north. Hastings Hall will be directly in front of you and Griswold Hall will be on your right.
Hastings Hall was a gift to Harvard University by Walter Hastings, whose ancestral home stood for many years on a nearby site. It was originally part of the Harvard Faculty of Arts and Sciences and was later transferred to the Law School. Today, Hastings Hall is the oldest residence hall at HLS. It consists of 56 suites accommodating over 90 residents. Approximately one-third of HLS students live on-campus in the dorms.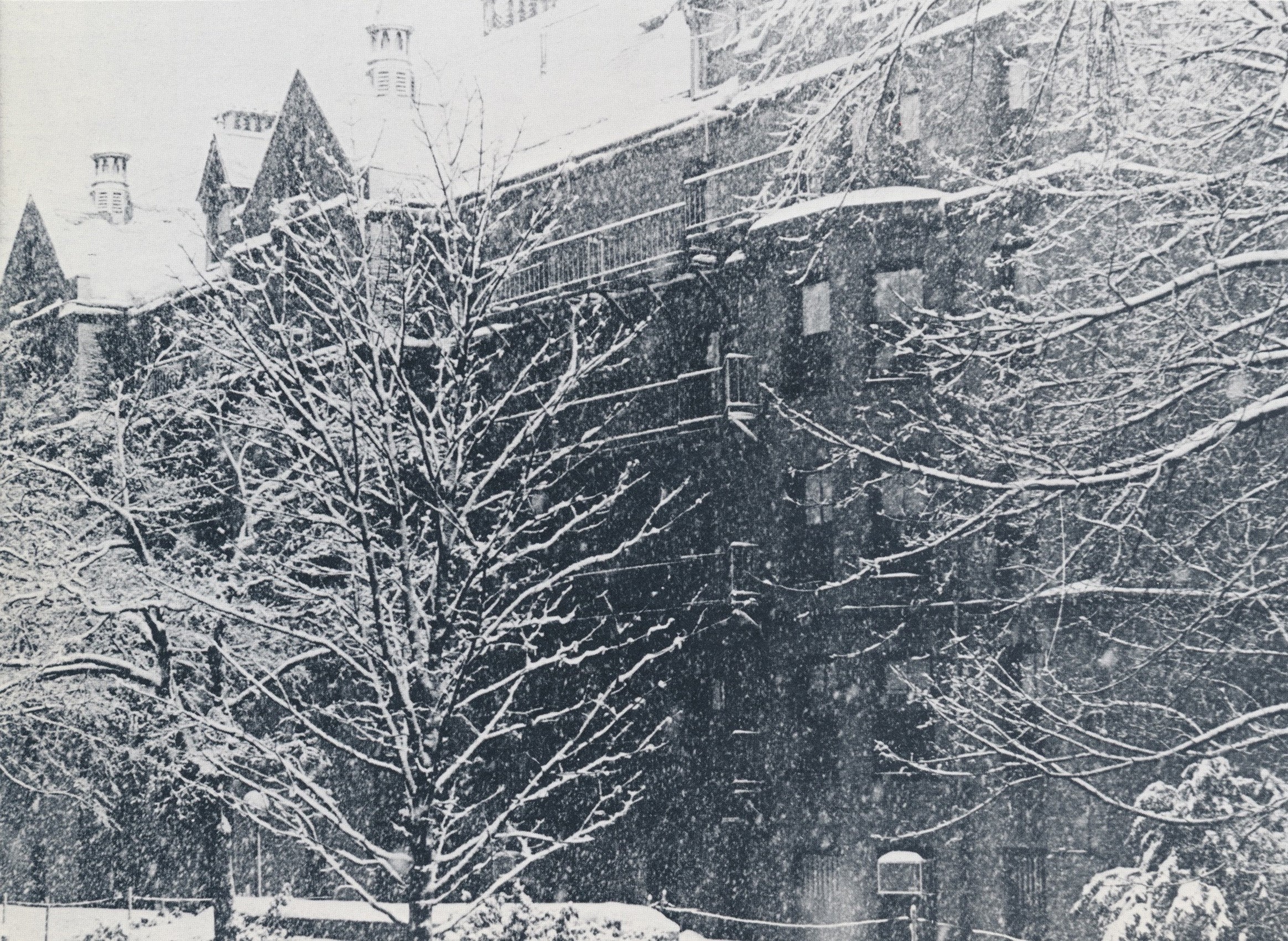 5. Griswold Hall (1967)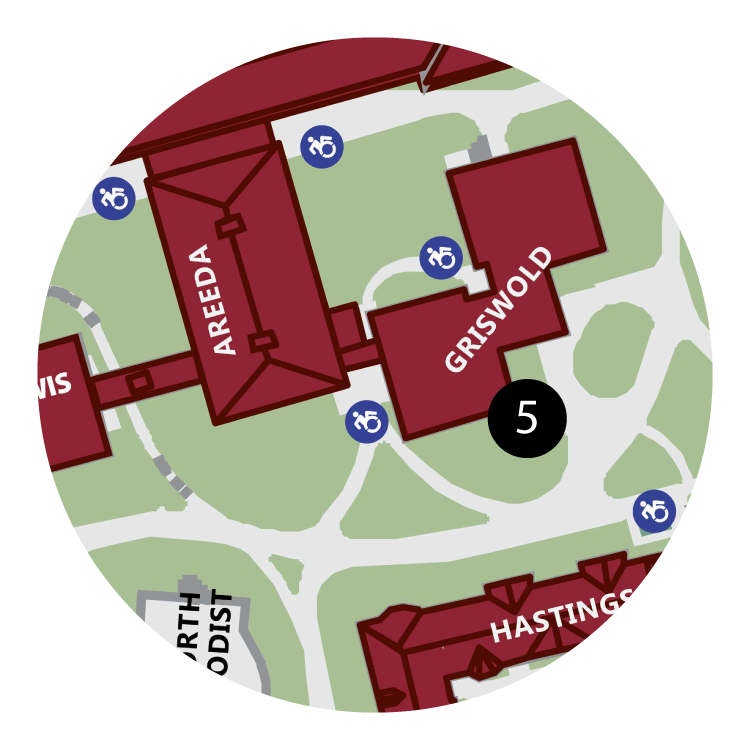 Griswold Hall is named for Erwin N. Griswold, who served as the sixth dean of Harvard Law School and as the United States Solicitor General.
Griswold is home to the First-Year Legal Research and Writing Program, a 1L course that introduces students to the way lawyers conduct legal research, analyze and frame legal positions, and present their work in writing and in oral argument. Griswold also houses Dean John F. Manning's office and faculty offices.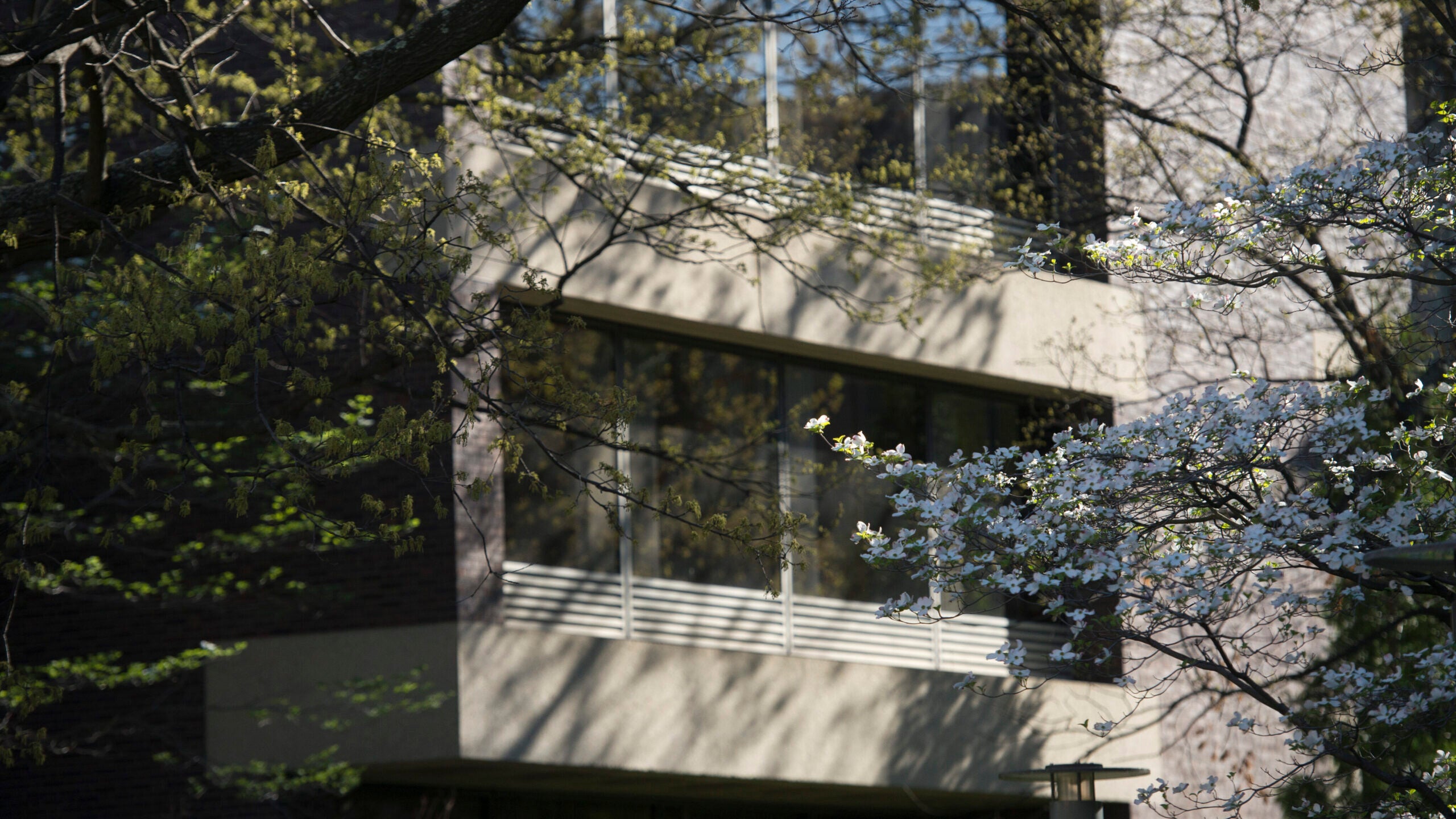 6. Areeda Hall (1929)
Proceed straight toward the north end of campus. To your right, you will see Areeda Hall.
Built as an addition to Langdell Hall in 1929, the structure, originally called Langdell West, was renamed in the spring of 1996 in honor of late Langdell Professor of Law Phillip E. Areeda '54.
Areeda is where you will find faculty offices and the Charles Hamilton Houston Institute for Race & Justice.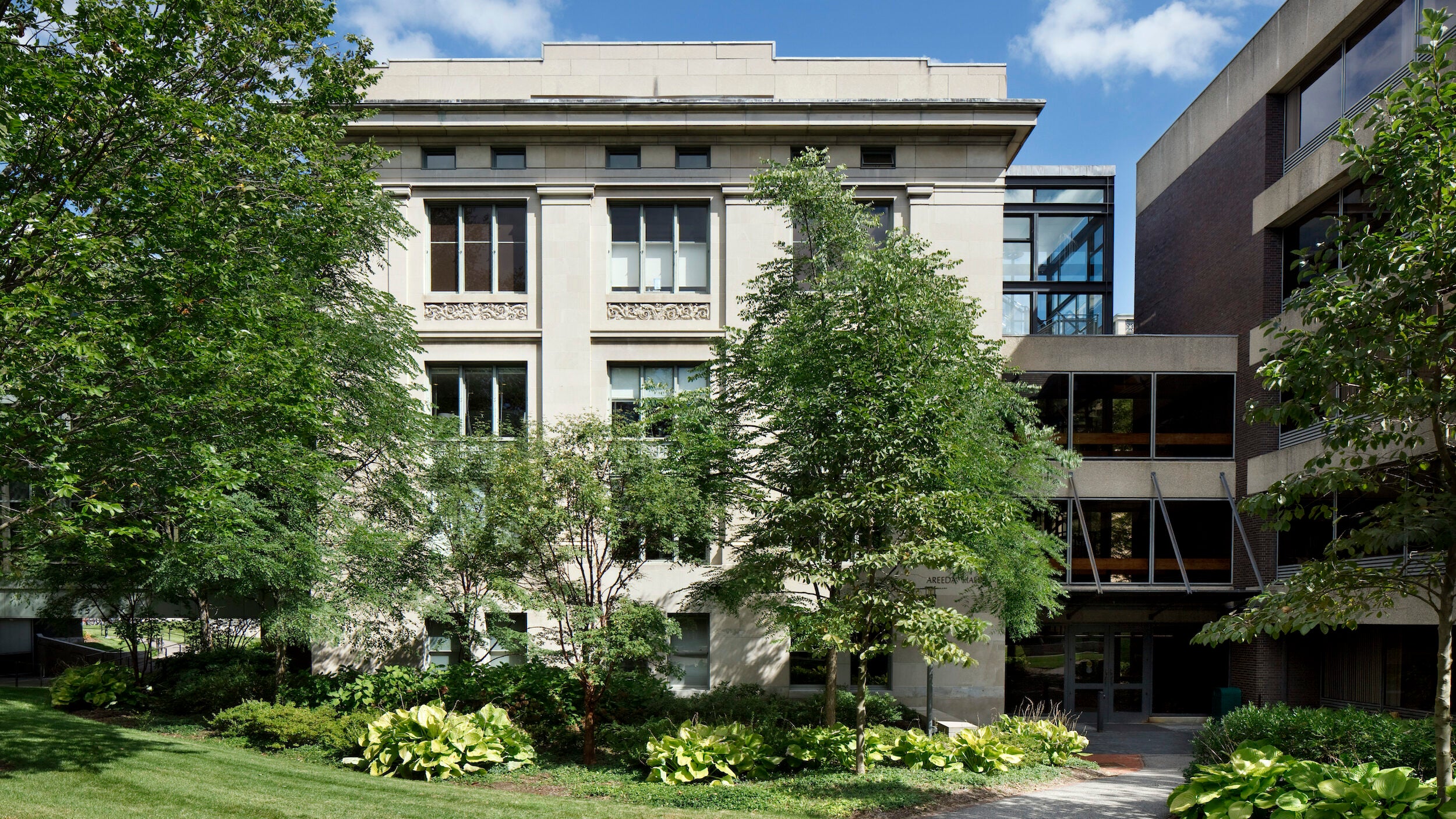 7. Reginald F. Lewis Law Center (1959)
Continue walking straight down the path toward the Reginald F. Lewis Law Center, which will be on your right.
The Reginald F. Lewis Law Center (formerly the Reginald F. Lewis International Law Center) recently underwent a complete renovation and reopened to the HLS community in 2022. Reginald F. Lewis graduated from Harvard Law School in 1968 and was the chair and chief executive officer at TLC Beatrice International. The building was renamed in Lewis's honor in 1992; the unveiling ceremony took place on April 23, 1993.
Today, the center serves as a living laboratory for world-class research, learning, and innovation. The fifth floor is a technology hub featuring the Berkman Klein Center for Internet and Society, the Cyberlaw Clinic, and the HLS Library Innovation Lab.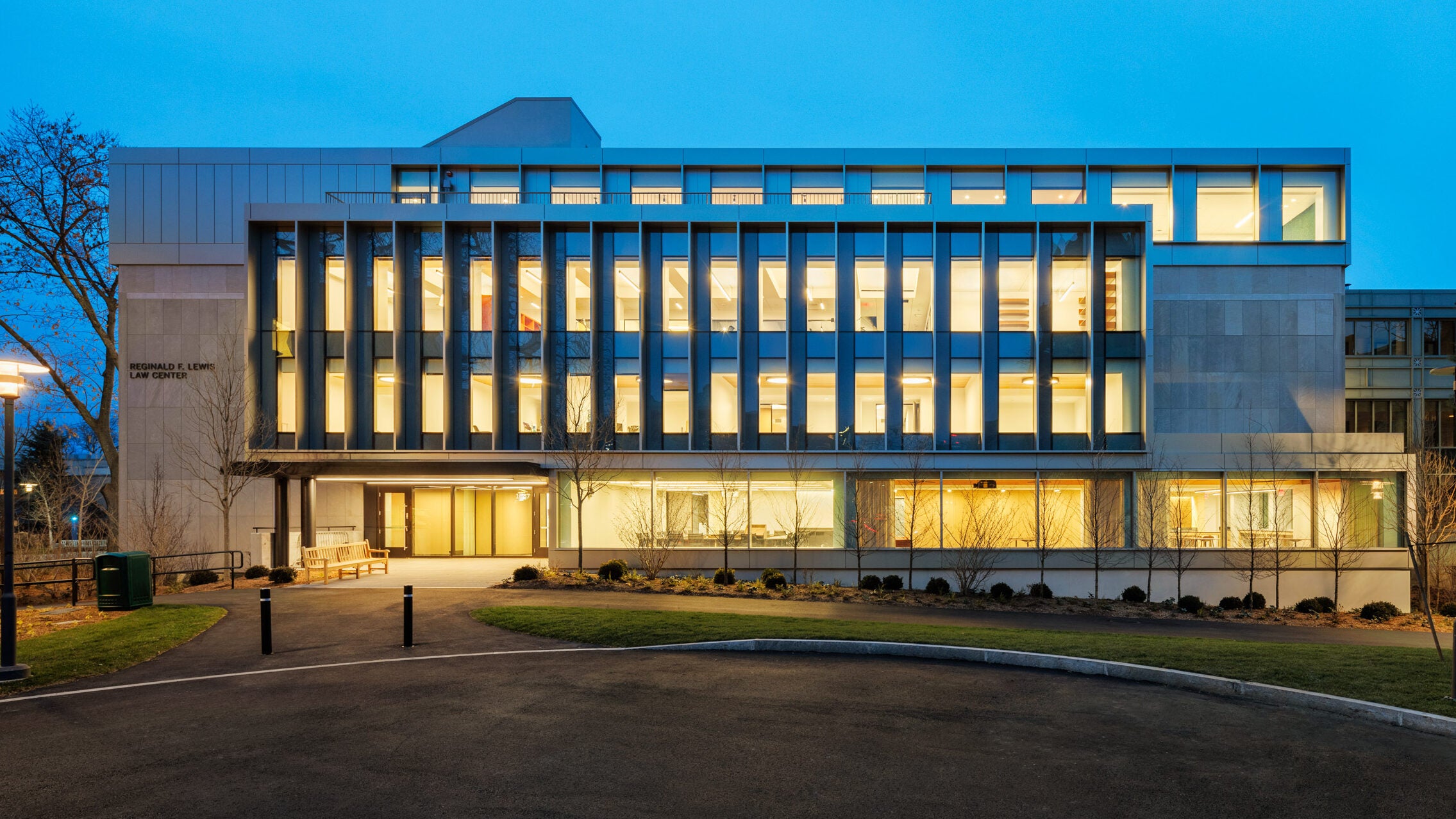 8. Pound Hall (1970)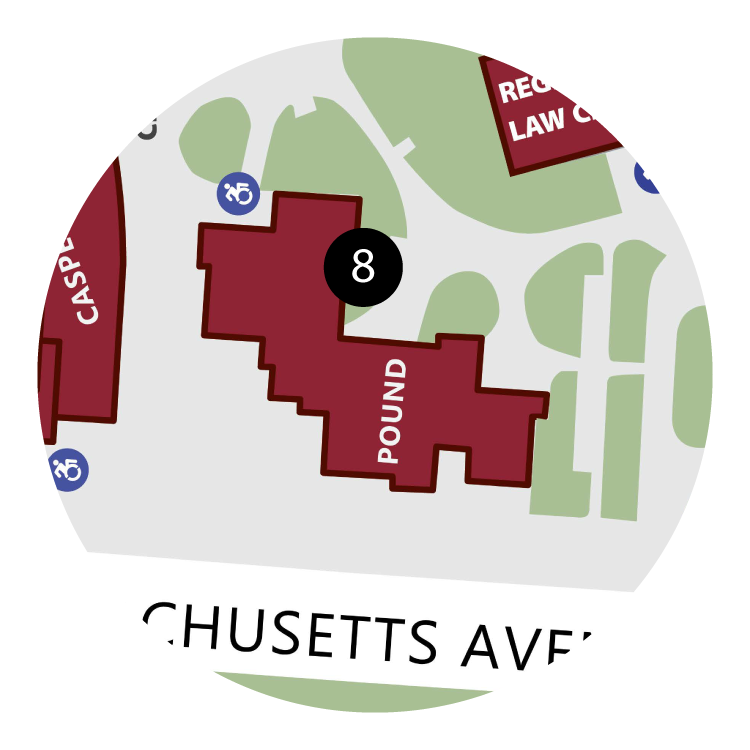 Walk past the Lewis Center toward the dark brick building in front of you. This is Pound Hall.
Named after Roscoe Pound, who served as dean of the law school from 1916 to 1936, Pound Hall contains classrooms and faculty offices. The Harvard Negotiation and Mediation Clinic, the Law School Alumni Center, and a Harvard University Health Services (HUHS) clinic are also housed in Pound Hall.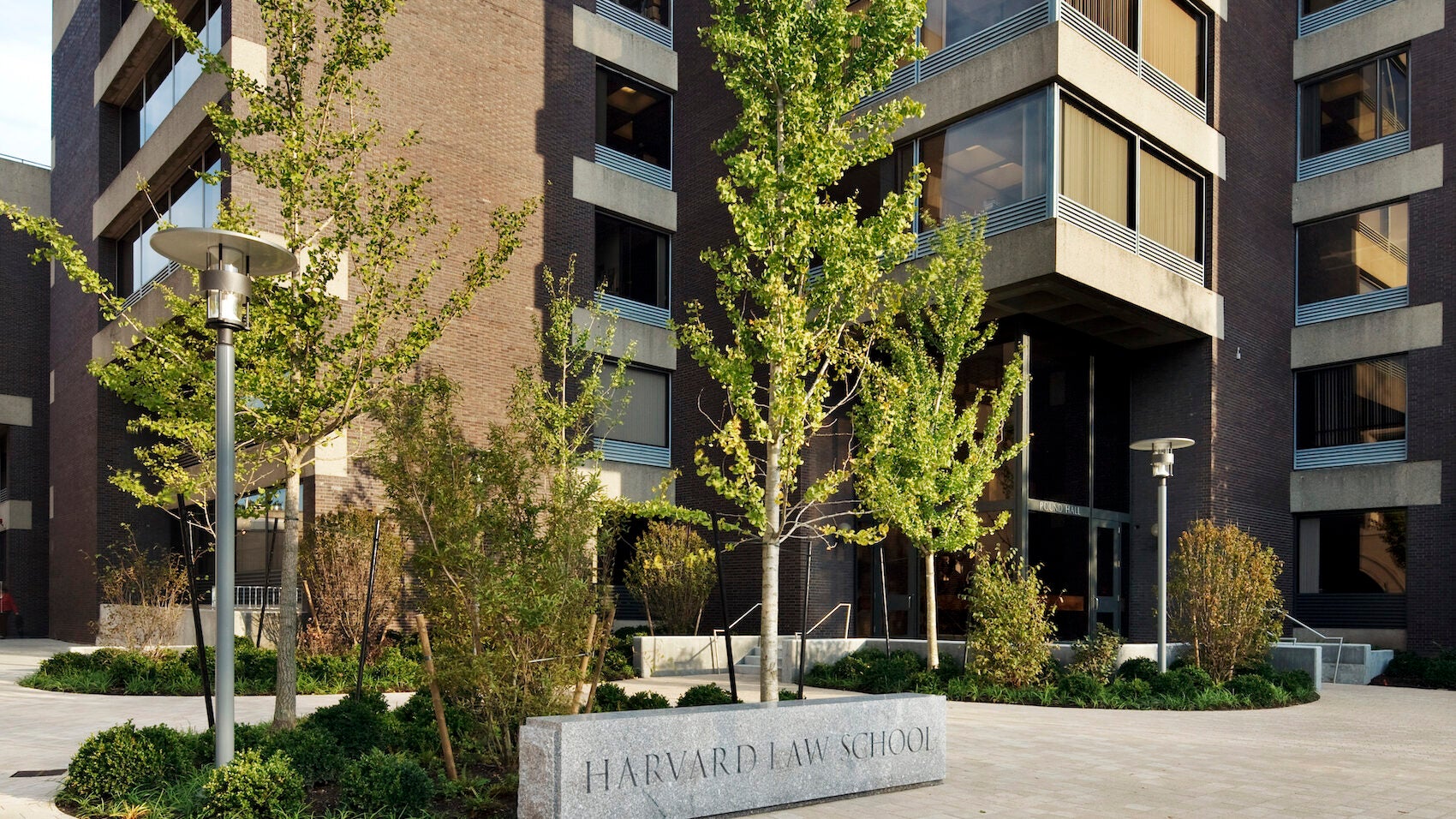 9. Wasserstein Hall, Caspersen Student Center, Clinical Wing Complex (WCC)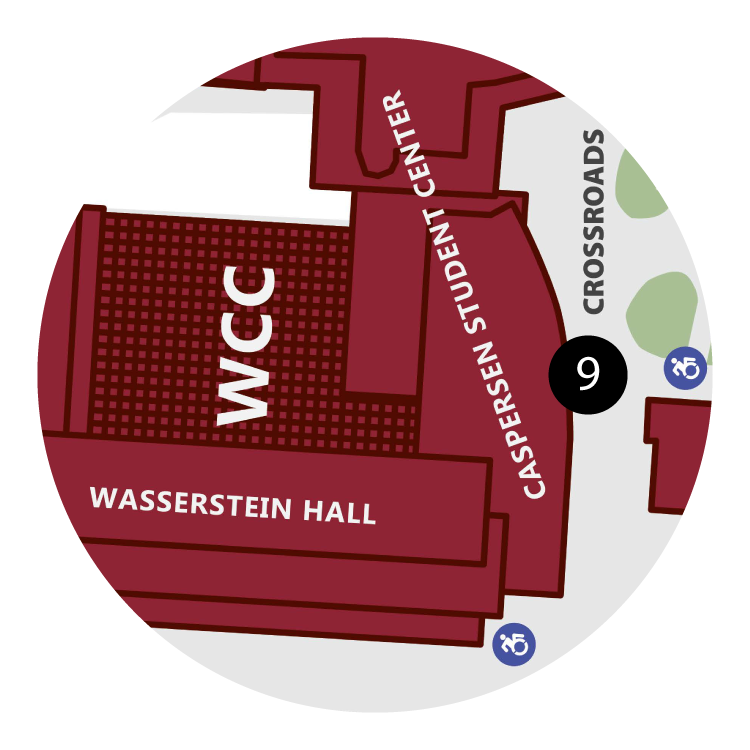 To the right of Pound Hall, you will see a large, modern tan building, the Wasserstein Hall, Caspersen Student Center, and Clinical Wing Complex (WCC).
The WCC is the hub of student life at Harvard Law School. This LEED Gold certified building contains state-of-the-art classrooms, the Milstein Conference Center, study spaces, lounges, a pub, dining halls, and spaces for the school's many clinics, student practice organizations, and journals.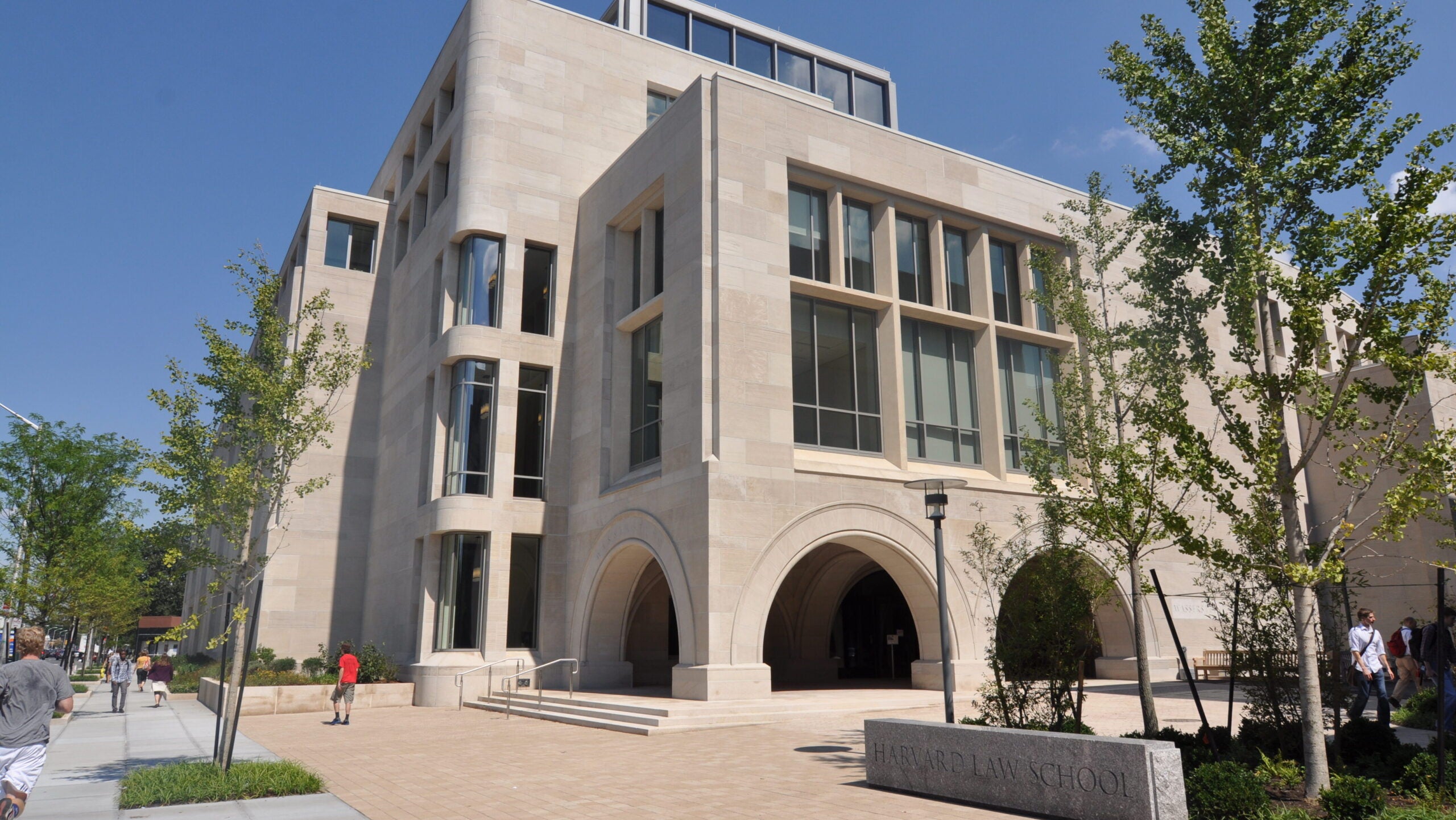 10. Wasserstein Hall (2012)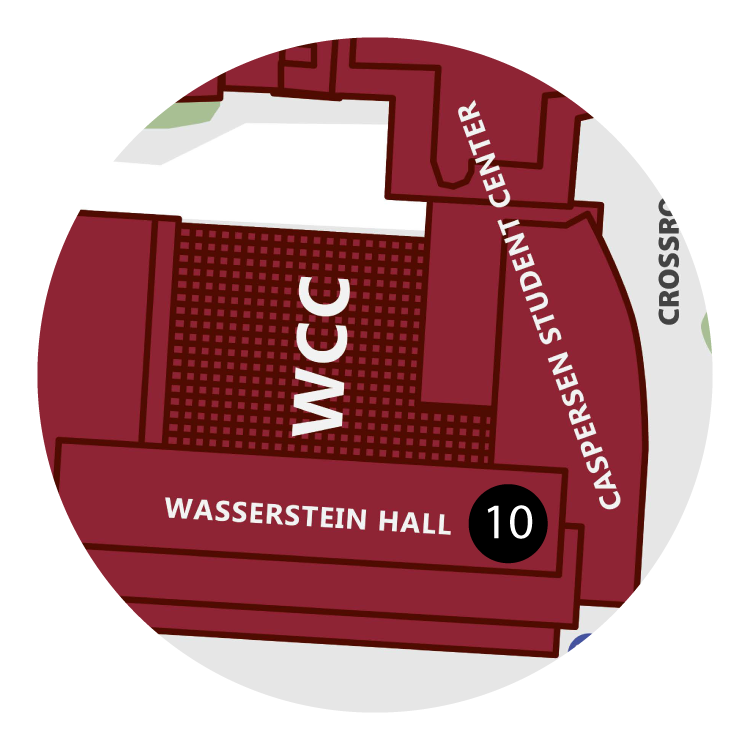 This section of the WCC was designed by renowned architect Robert A.M. Stern. It is named for the Wasserstein family, including Bruce Wasserstein '70, who made a gift to support the construction of the building.
Wasserstein Hall contains seven large classrooms, which are primarily used for 1L classes, as well as many smaller seminar rooms. Outside of each classroom are lounge areas where students meet informally before and after class.
Wasserstein Hall is also the location of all student services offices, including the Dean of Students Office; the Office of Community, Equity, Engagement, and Belonging; the Registrar; Student Financial Services; the Office of Public Interest Advising; and the Office of Career Services.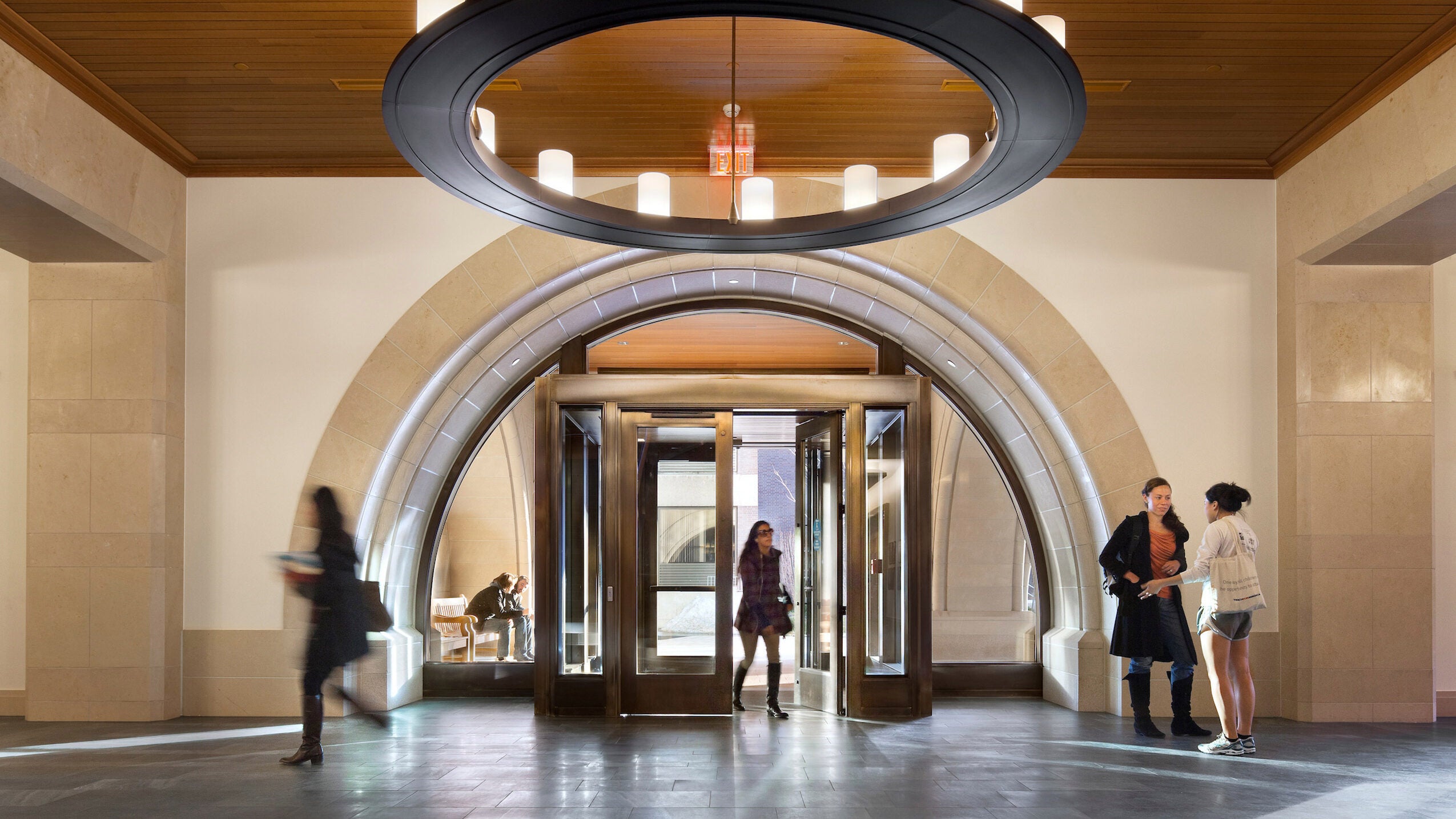 11. The Clinical Wing (2012)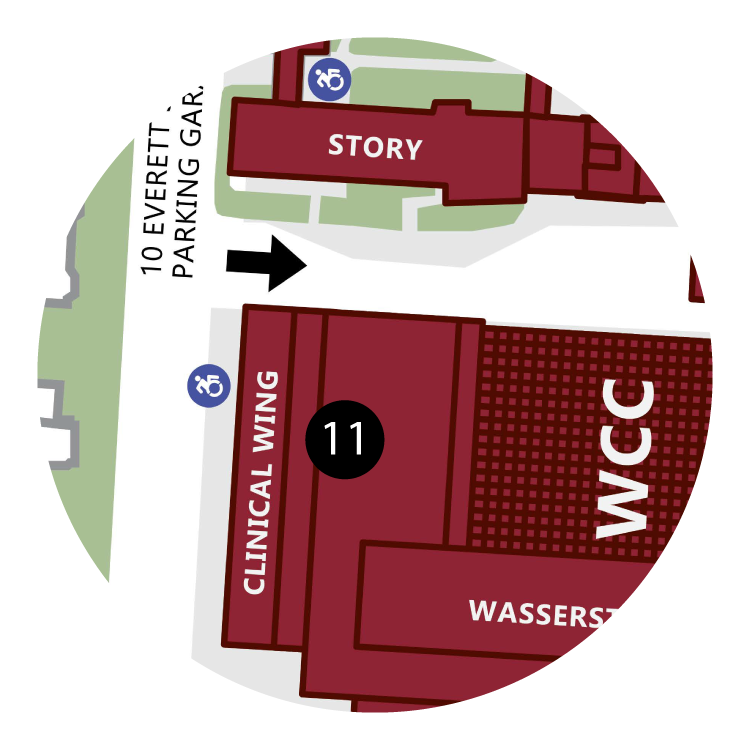 The Clinical Wing is home to the Office of Clinical and Pro Bono Programs, which enables students to gain hands-on legal experience under the supervision of licensed attorneys. HLS has approximately 50 clinical and pro bono programs.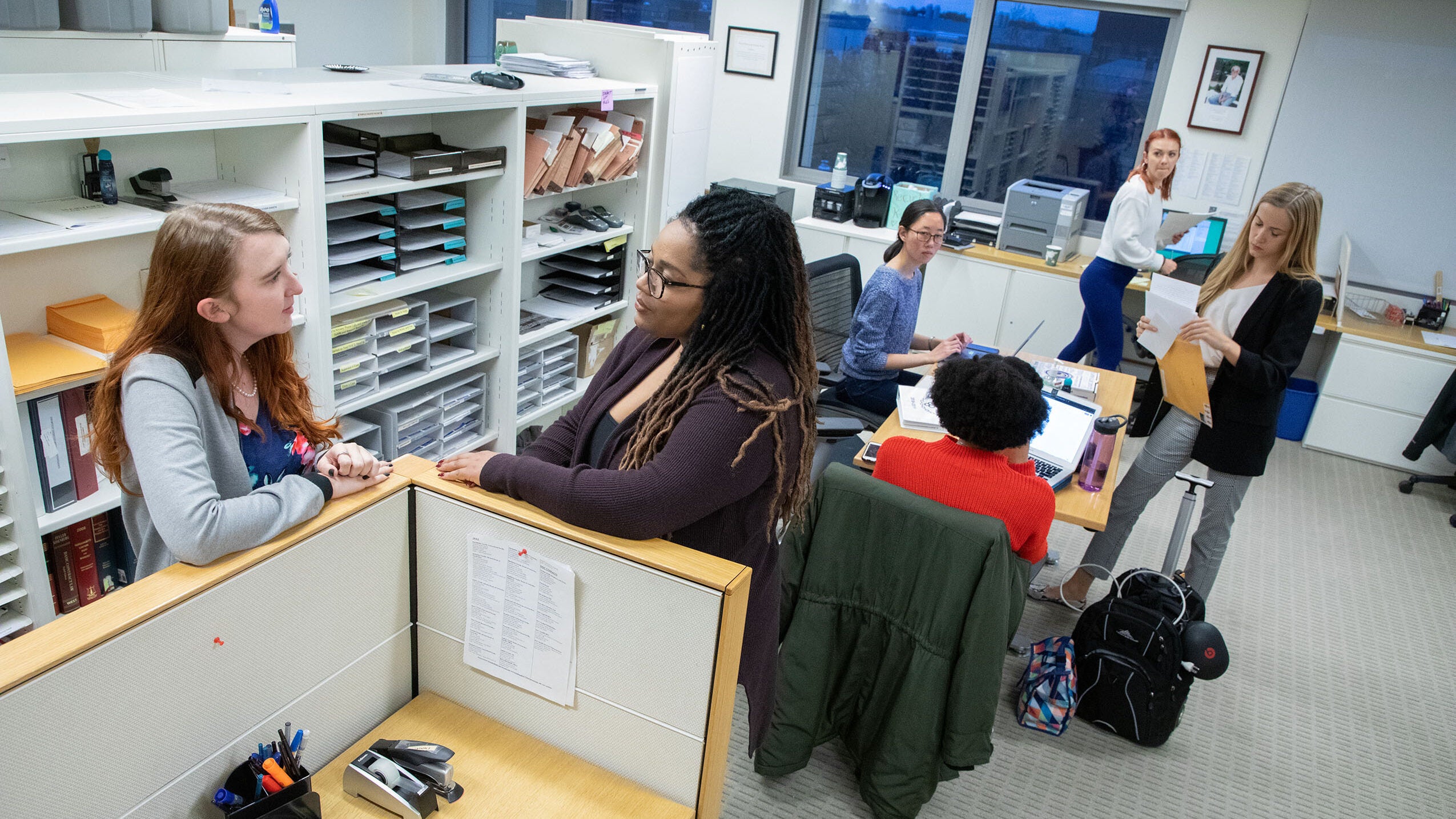 12. The Caspersen Student Center (1950 / 2012)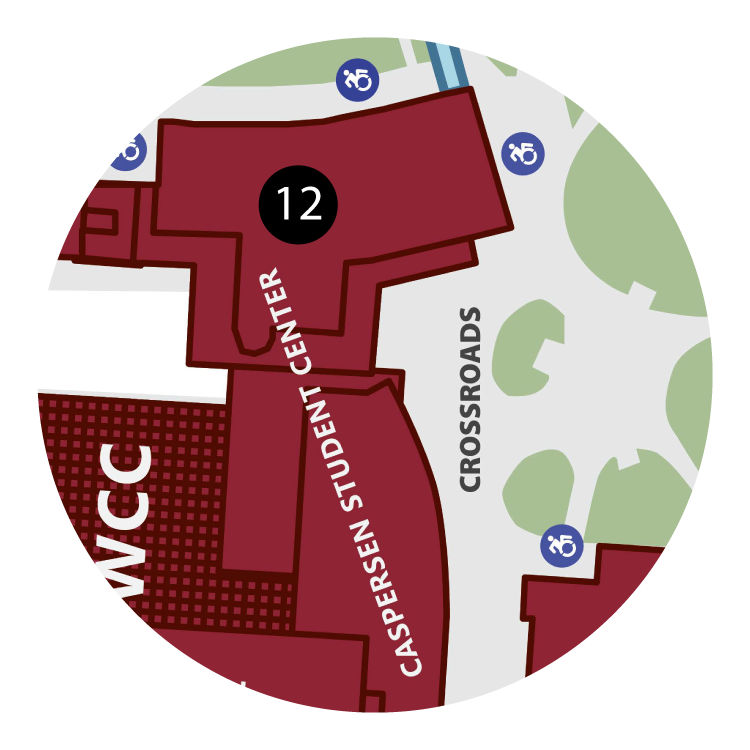 The Caspersen Student Center contains three dining options: the Harkness Dining Room, Grill, and Café. It also has a pub where students can grab a drink and socialize. Students spend their free time in the Hark Game Room, which has board games, vending machines, a pool table, and two ping pong tables. They also frequent Haas Lounge, which has plenty of comfortable seating options and two large fireplaces for use throughout the winter months.
The core of the Caspersen Student Center, formerly known as Harkness Commons, was designed by Bauhaus founder Walter Gropius and The Architects Collaborative. It was completed in 1950, along with the dormitories next on your tour.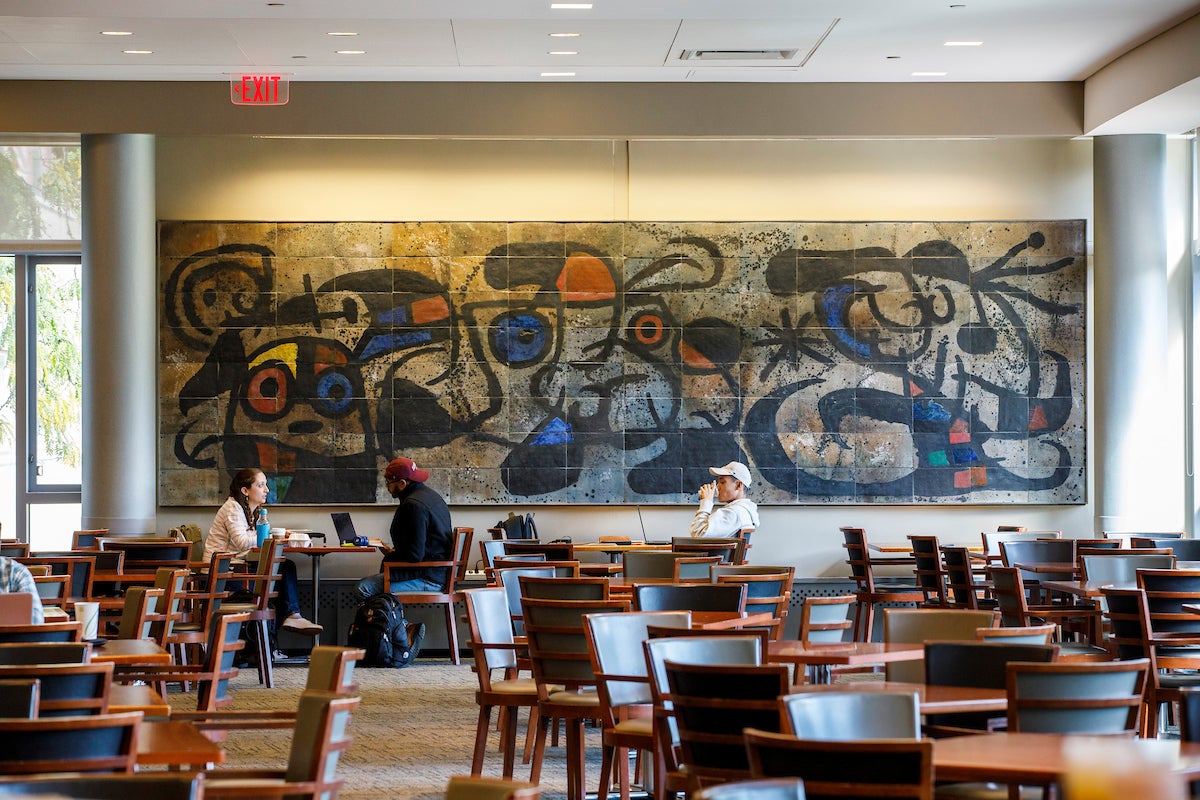 13. Gropius Dormitories (1950)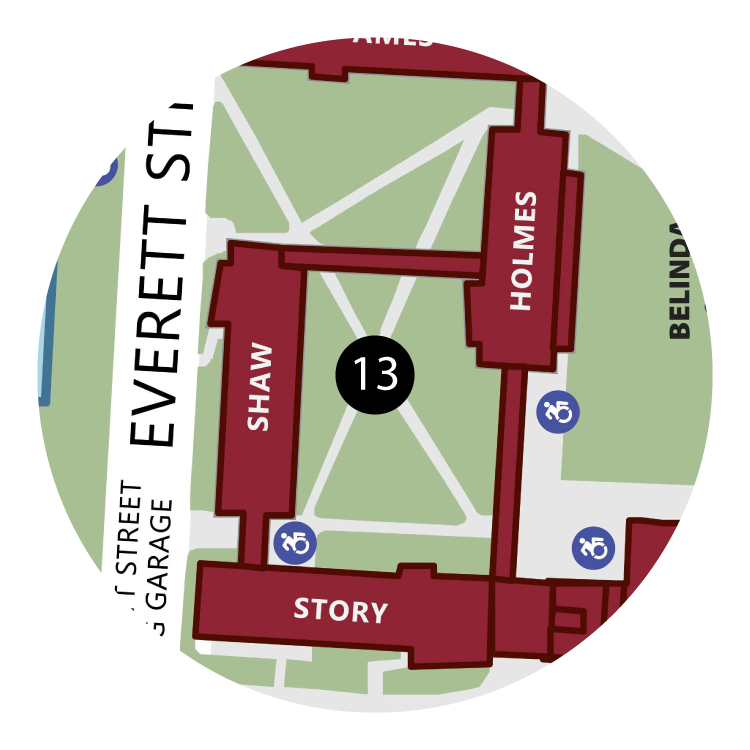 Walk past the Caspersen Student Center until you see stairs that lead to a patio and field on your left. Just past the field, you will see several tan buildings. These make up the Gropius dormitories.
The Gropius Complex consists of five interconnected residence halls (Holmes, Ames, Dane, Story, and Shaw Halls) for a total of 364 single, furnished rooms. Gropius offers traditional dormitory-style housing, with approximately 20 residents per hall, common lounges, and shared kitchens and bathrooms. Prior to their completion in 1950, most graduate students lived off-campus in local rooming houses, and HLS's buildings lacked spaces for students to gather and study.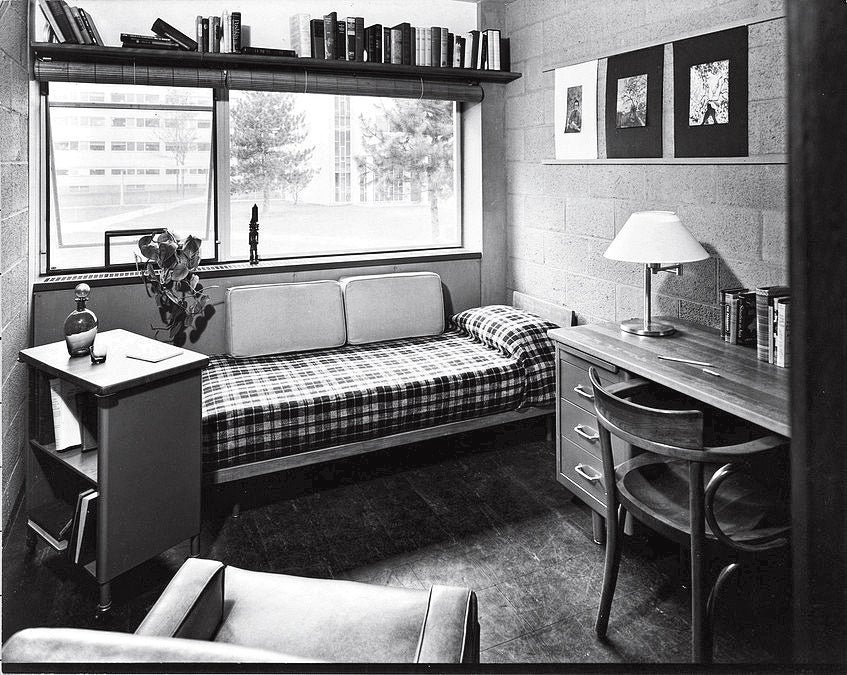 14. Hauser Hall (1994)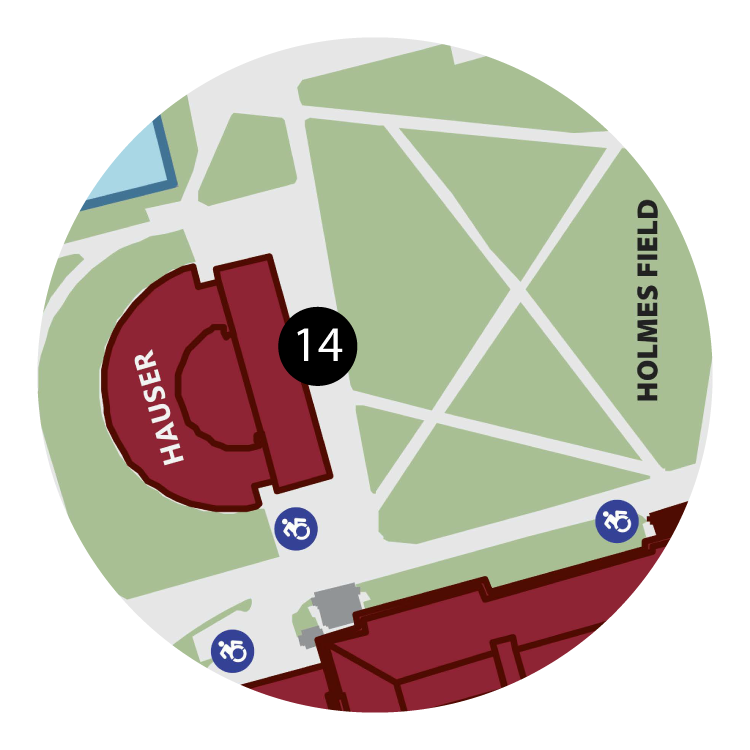 From here, you will turn right and walk south past a brick building to your left. This building is Hauser Hall.
The Law School completed construction on Hauser Hall in 1994. The building was formerly dedicated in 1995 in honor of its donors, Gustave '53 and Rita '58 Hauser. The building, designed by the architectural firm Kallmann, McKinnell & Wood, claimed the 1994 Parker Medal as the most beautiful building in the Boston metropolitan area.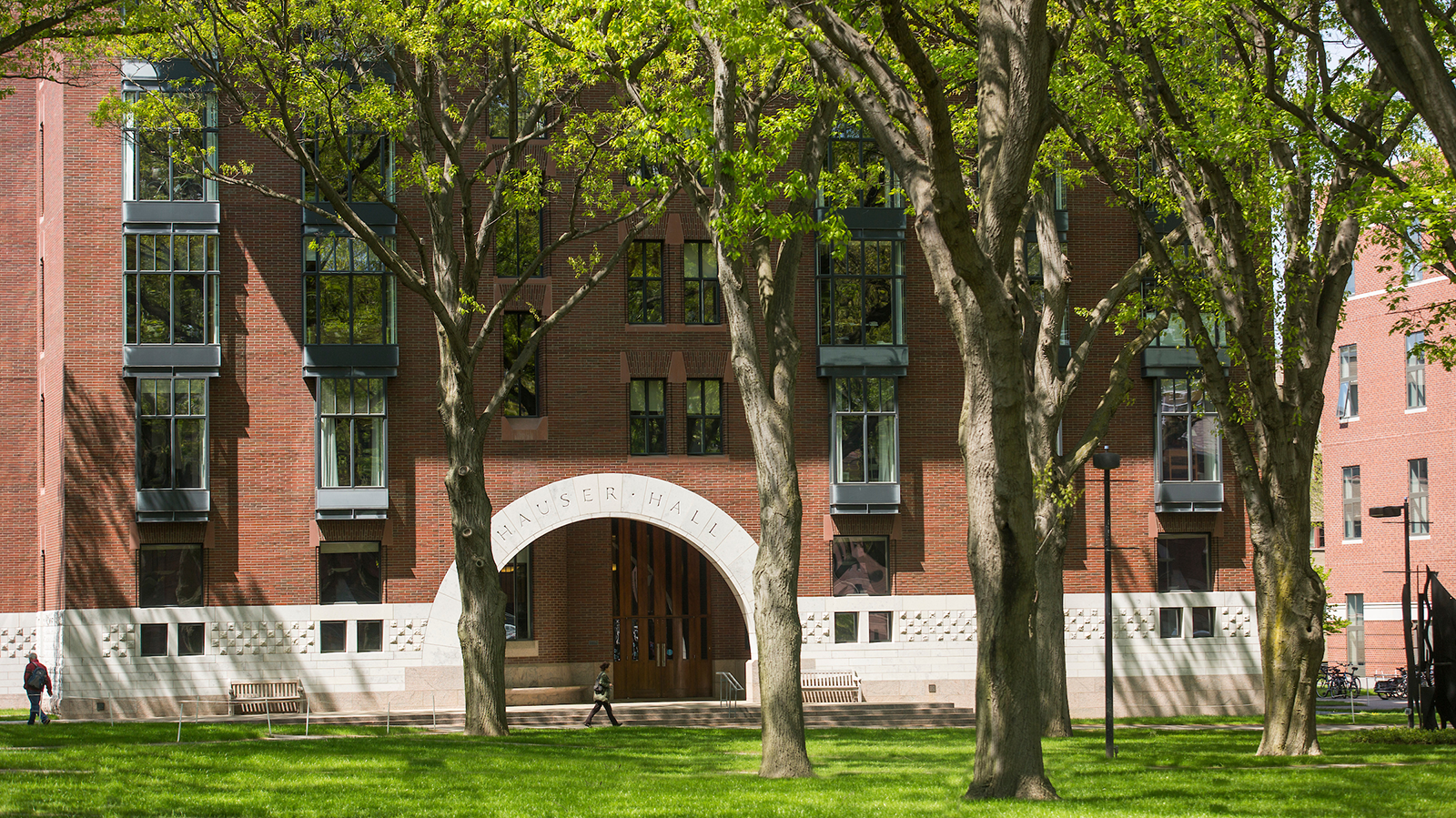 15. Holmes Field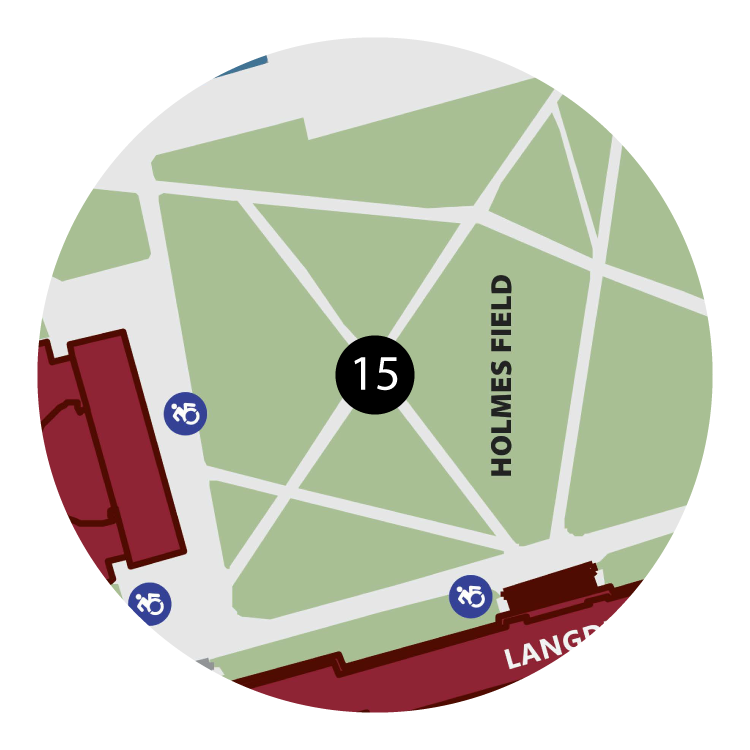 Walk south toward the middle of Langdell, the large white building with columns to your right. You will see Holmes Field on your left.
Holmes Field is where Commencement takes place each spring. It is also a popular spot for students to socialize and share meals.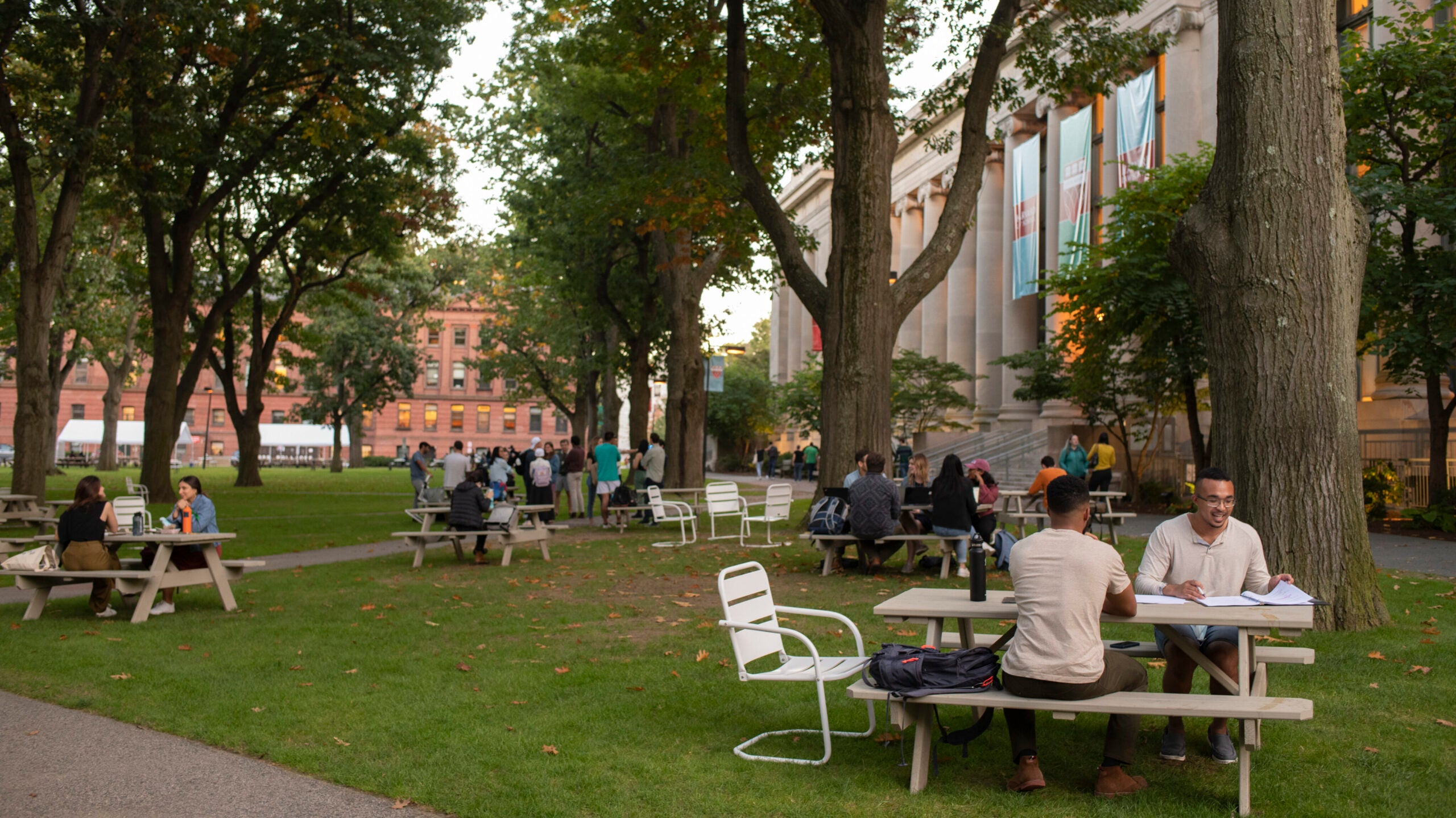 16. Langdell Hall (1907)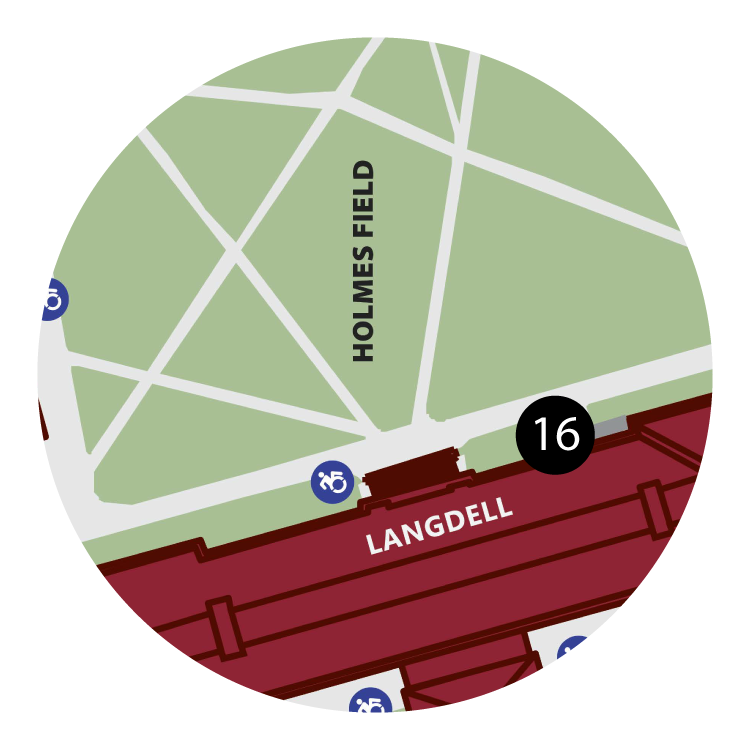 Named for Christopher Columbus Langdell, the first dean of HLS and the creator of the case method of teaching, Langdell Hall houses the most extensive academic law library in the world, bookended by two large classrooms.
The southern portion of the present Langdell Hall was completed in 1907. In 1929, the northern and western portions were completed. In October 2019, the Library opened a new collaborative space for studying and learning on the north side of the main floor, which includes new group study and seminar rooms for Library events, training sessions, and classes.
Located on the fourth floor are the main reading room, the Historical & Special Collections reading room, and the Caspersen Room. In the Caspersen Room, you'll find an annually rotating exhibit, along with art and objects that document the history of the law and HLS, such as Justice Oliver Wendell Holmes's lunch box.