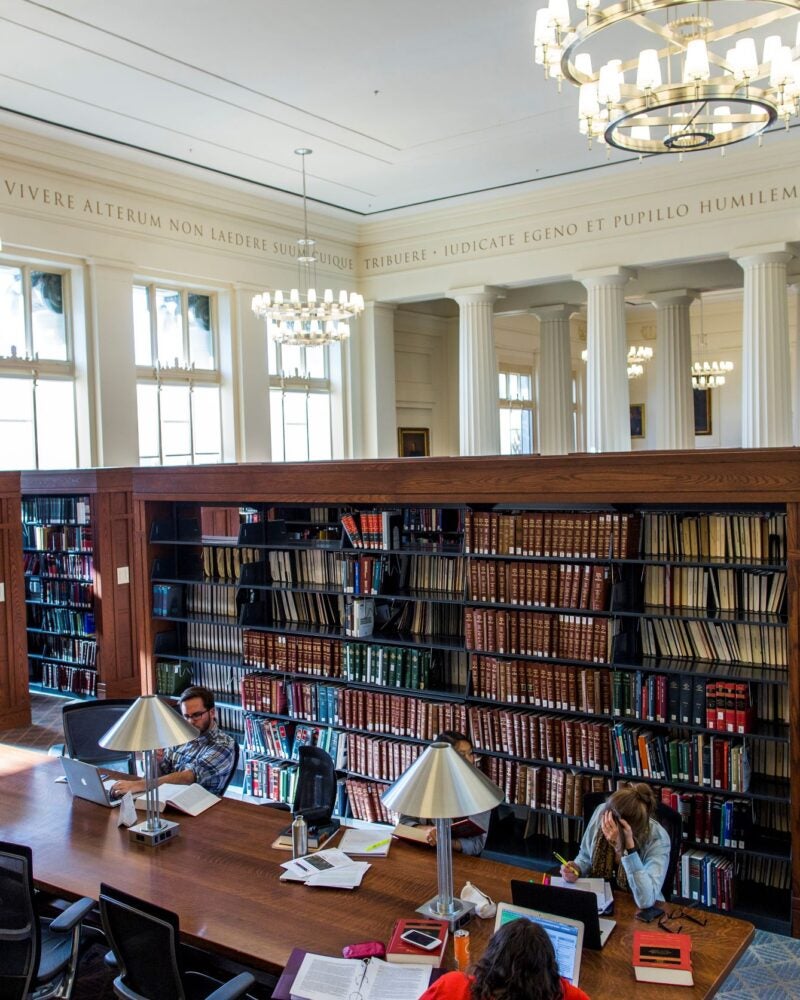 Judicial clerkships are prestigious, post-graduate positions working for a judge or court. Law clerks conduct research, attend court proceedings, draft opinions, and gain a behind-the-scenes look at the decision-making process.
Notice: You're now on the newly designed HLS website. The links on this page will take you to our old site, as we are still working on moving Office of Career Services pages to the new site. The information on the old website is still up-to-date and accurate.
Interested in Clerking?
For HLS Faculty and Assistants