What is The Well?
The Well is Harvard Law School's community effort to destigmatize mental health and prioritize well-being.
Think of The Well as a source of support. A hub for dialogue. A space for sharing needs and accessing resources.
CAMHS Cares Line for Students 24/7
The Counseling and Mental Health Services (CAMHS) Cares line 617-495-2042 is a 24/7 support line for Harvard students who have mental health concerns, whether they are in immediate distress or not, on-campus or elsewhere.
At all times, including evenings, weekends, and holidays, students can follow the prompts to speak directly with a CAMHS Cares Counselor about an urgent concern or if they just need to talk to someone about a difficult challenge or mental health issue.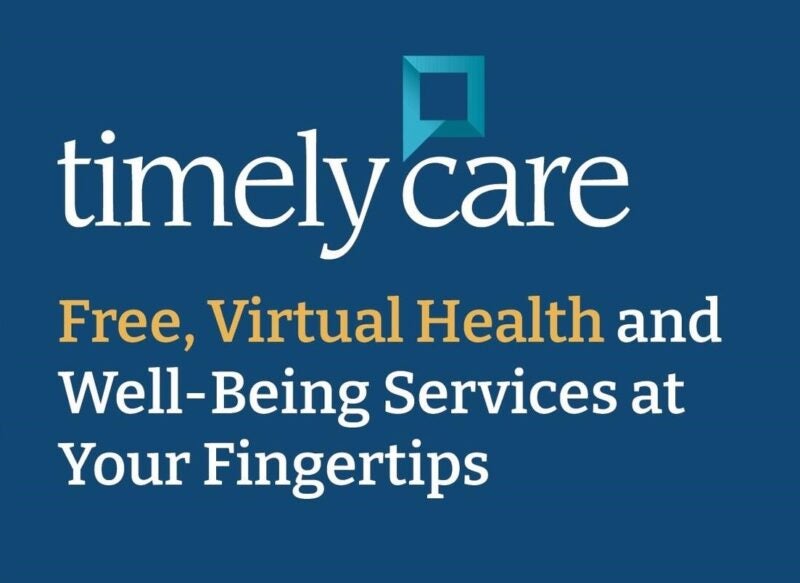 TimelyCare is a virtual health and well-being platform for Harvard students to find providers who can offer support for a wide range of common concerns, including scheduled counseling, psychiatry, and self-care content.

Go to www.timelycare.com/Harvard or download the TimelyCare app to access care.
---

We're All Human is a university-wide mental health awareness and culture change campaign that explores ways to make counseling and mental health services more accessible. Learn more about the campaign, its resources, and support services available to students, faculty, and staff.
Law School Clinic
The Law School Health Services, located in Pound Hall, is one of four locations at which students, staff and faculty may receive Harvard University Health Services (HUHS).
The HLS Well-Being Working Group
A team of students, faculty, and staff dedicated to supporting the community. Learn more about the work they're doing.
HUHS Announcements
December 2022
Health Insurance Spring Waiver Portal is Now Open
The deadline to waive is 1/31/23. Learn more about waiving the insurance. 
Prescription Drug Carrier is Changing 
Beginning 1/1/2023, prescription drug coverage will be moving from Express Scripts to CVS Caremark. Learn more about this change.