Personal finance is an important and central part of reducing stress in your life. Additionally, more and more employers expect Harvard Law School students to have better financial skills, including personal financial management. Whether you receive financial aid or not, we encourage you to learn more about the personal finance information provided by Student Financial Services (SFS).
Through the use of one-on-one appointments with a member of the SFS, presentations, articles, podcasts, videos, and learning modules, find the tools you need to make informed financial decisions and set goals for your financial future. Do something today your future self will thank you for!
Explore SFS's Tools and Video Library:
Events
Attend our financial wellness events (details below) and you could win an amazingly soft and warm blanket, a Yeti mug, or one of three 'HLS to the MAX' t-shirts. Four winners will be drawn Monday, October 17th. The more MAX lessons you complete the more entries you receive!
Moreover, not only will you receive entries into our drawing on Monday, you'll also receive entries to the November 1 AccessLex drawing of six $5000 scholarships.    Log in to https://www.accesslex.org/max-by-accesslex today and start or continue your personal finance journey.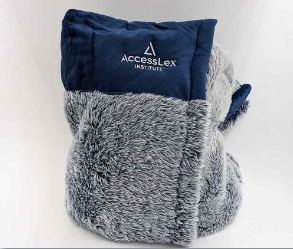 Explore these MAX Worksheets:
The best thing about these workshops was that they were simple, easy to understand and customized…I left empowered with new knowledge. Thank you!"

-Workshop Attendee
Quick Links