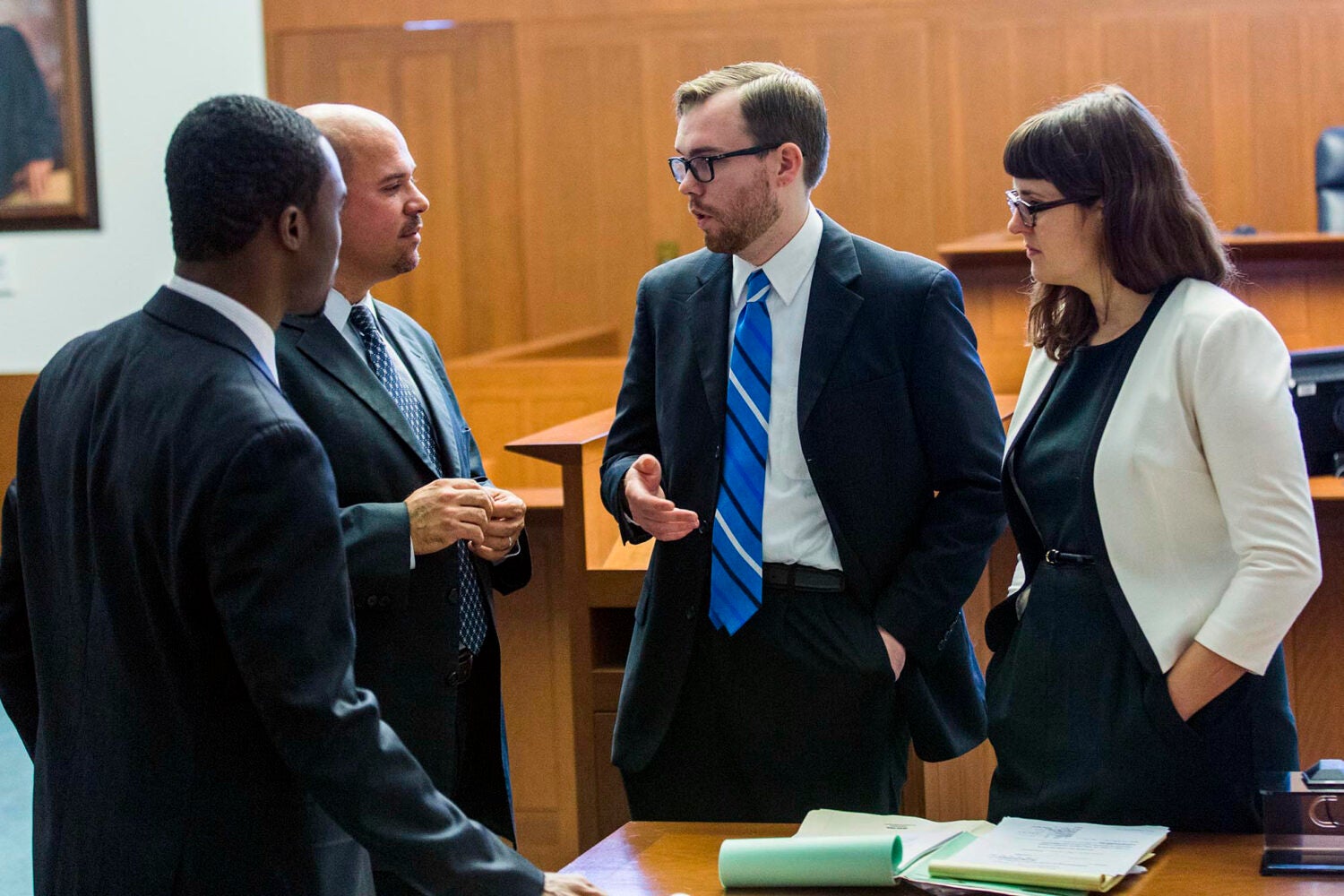 As a Harvard Law graduate, you are part of a worldwide association of alumni who work and succeed in nearly every field of human endeavor.
HLS Amicus
HLS Amicus is a community-building tool and online alumni directory that enables you to reconnect with friends and classmates, forge new relationships across shared interests, and deepen your community.
Career Resources
Harvard Law School's Office of Career Services (OCS) offers a wide range of services to alumni interested in private sector opportunities. Consider career possibilities, find information on career transitions and career management, and connect to other alumni-specific online resources. Explore the HLS Job Bank, or schedule an individual counseling appointment with OCS' dedicated alumni advisor, who will work with you to develop your job search strategy. Visit Career Services for Alumni for information and links.
The Bernard Koteen Office of Public Interest Advising (OPIA) offers a wide range of services to alumni making career moves into or within the public interest sector. Firm attorneys seeking to enter public service for the first time as well as public interest attorneys seeking a new position are invited to use these services to launch their searches. OPIA provides access to tools (databases, guides, and other online resources) that will assist you in your job search. You can also schedule an appointment, by phone or in person, with Rachel Pemstein, Esq., Assistant Director for Alumni Advising, who provides individual counseling for alumni interested in public sector opportunities.
Young Alumni
As a GOLD alum — a Graduate of the Last Decade — your connection to Harvard Law School will never be stronger. View Young Alumni Resources.
Connect with Us