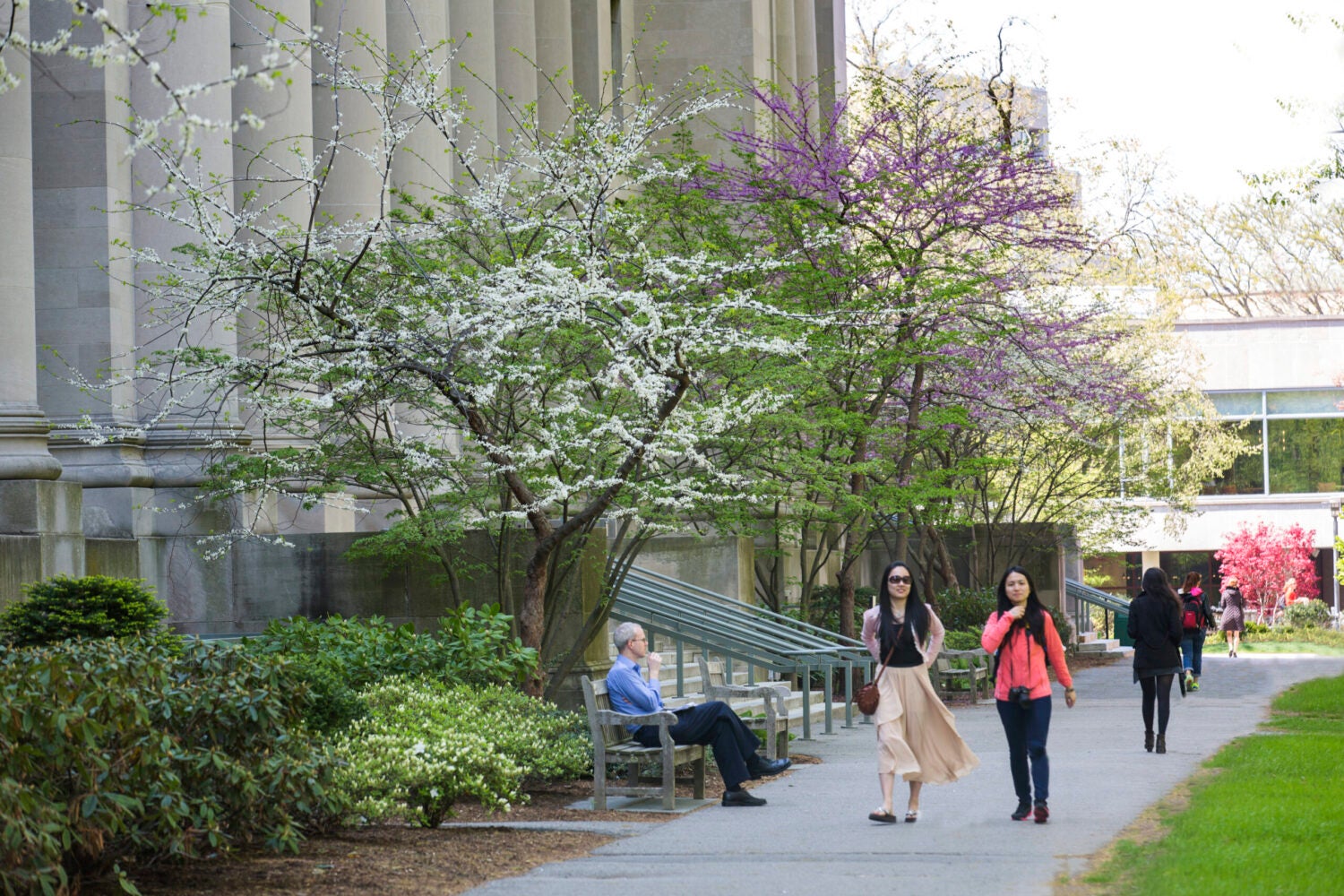 Your life at Harvard Law School unfolds within a major research university, giving you access to a world-class campus: unparalleled libraries, acclaimed museums and theaters, enriching extracurricular activities, and a wider community of diverse and engaged students.
But first, the basics!
HLS Campus
Get familiar with campus!
In the map below, HLS buildings are indicated in red. Other Harvard campus buildings are indicated in blue. Click the map to enlarge.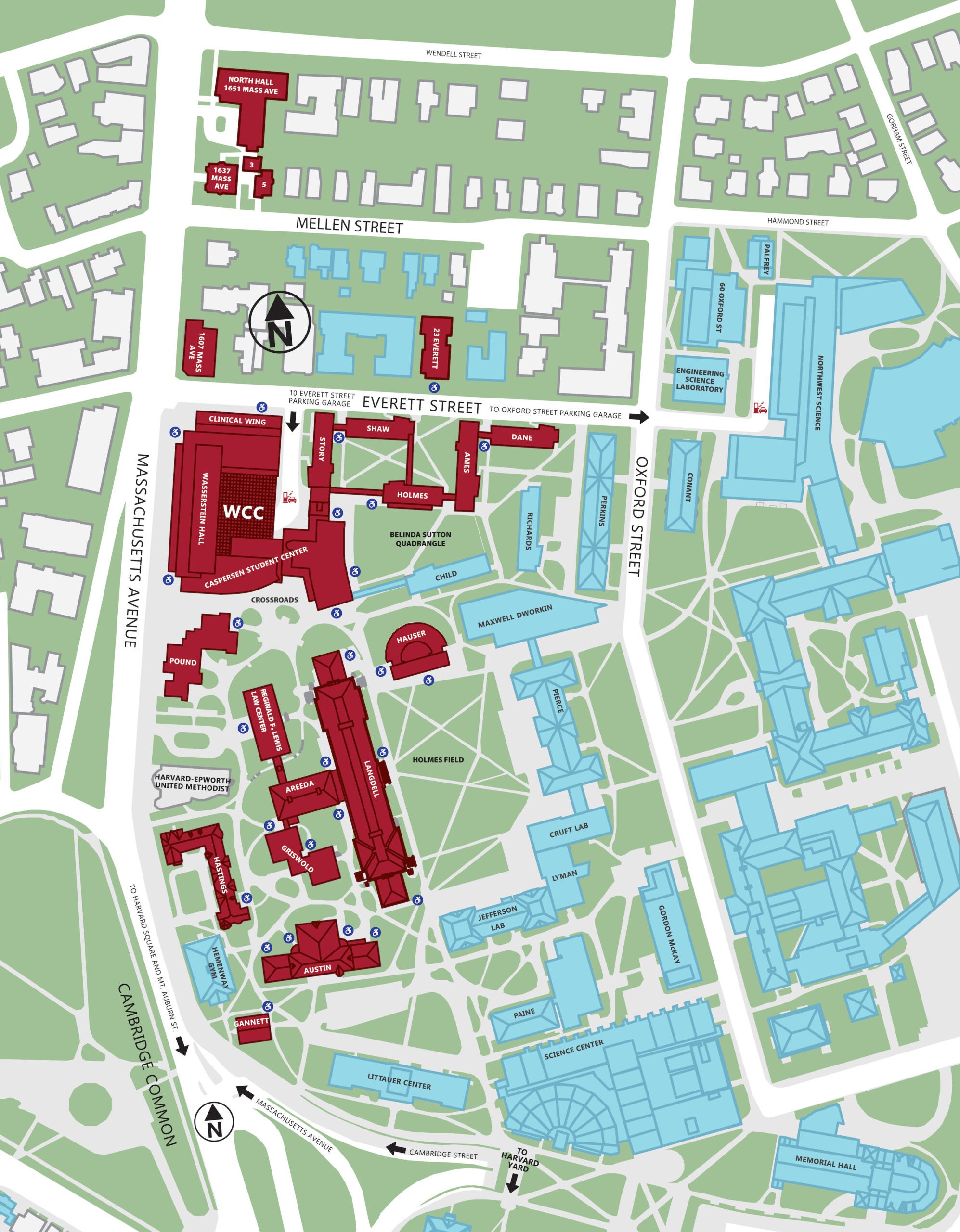 Vehicle Registration & Parking
Many areas are limited to residential permit parking, especially around Boston. Before arriving, make sure to register your vehicle and apply for a parking permit.
Booking Space
The Event Management System (EMS), also known as MyRooms or the online room scheduling system, allows the HLS community to book rooms, order services, and publicize events on the HLS calendar. To reserve a room through the EMS system, visit the link above and login with your Harvard Key.
Lockers
Harvard Law School has a number of lockers lining the walls in the basement corridors that connect the main buildings on campus. They are self-selected on a first come, first served basis to law school students living off of the HLS campus proper (including students who live in North Hall, 1637 Mass Ave, 3/5 Mellen St). Students who live in law school dormitories on the HLS campus proper–specifically, Hastings Hall and Gropius Complex–are not eligible for lockers.
Residential Life
Living on campus has tremendous benefits, one of which is access to Resident Advisors (RAs). HLS RAs are overseen by the Dean of Students office and are a valuable and irreplaceable part of our Housing and Residence Life Program. Our Resident Advisors are student leaders, community developers, maintenance reporters, and an all-around "go-to" person in your building or complex.
Harvard University Dining Services
The oldest collegiate foodservice in America, Harvard University Dining Services (HUDS) advances the mission of Harvard University through its multiple food and beverage venues on campus. HUDS nourishes and supports the students, faculty, staff and guests of Harvard by creating experiences that foster friendship, encourage learning, and cultivate community.
Campus Safety & Security
It's important to stay safe both on and off campus. At HLS, there are many different avenues for support should you ever find yourself in need of help.