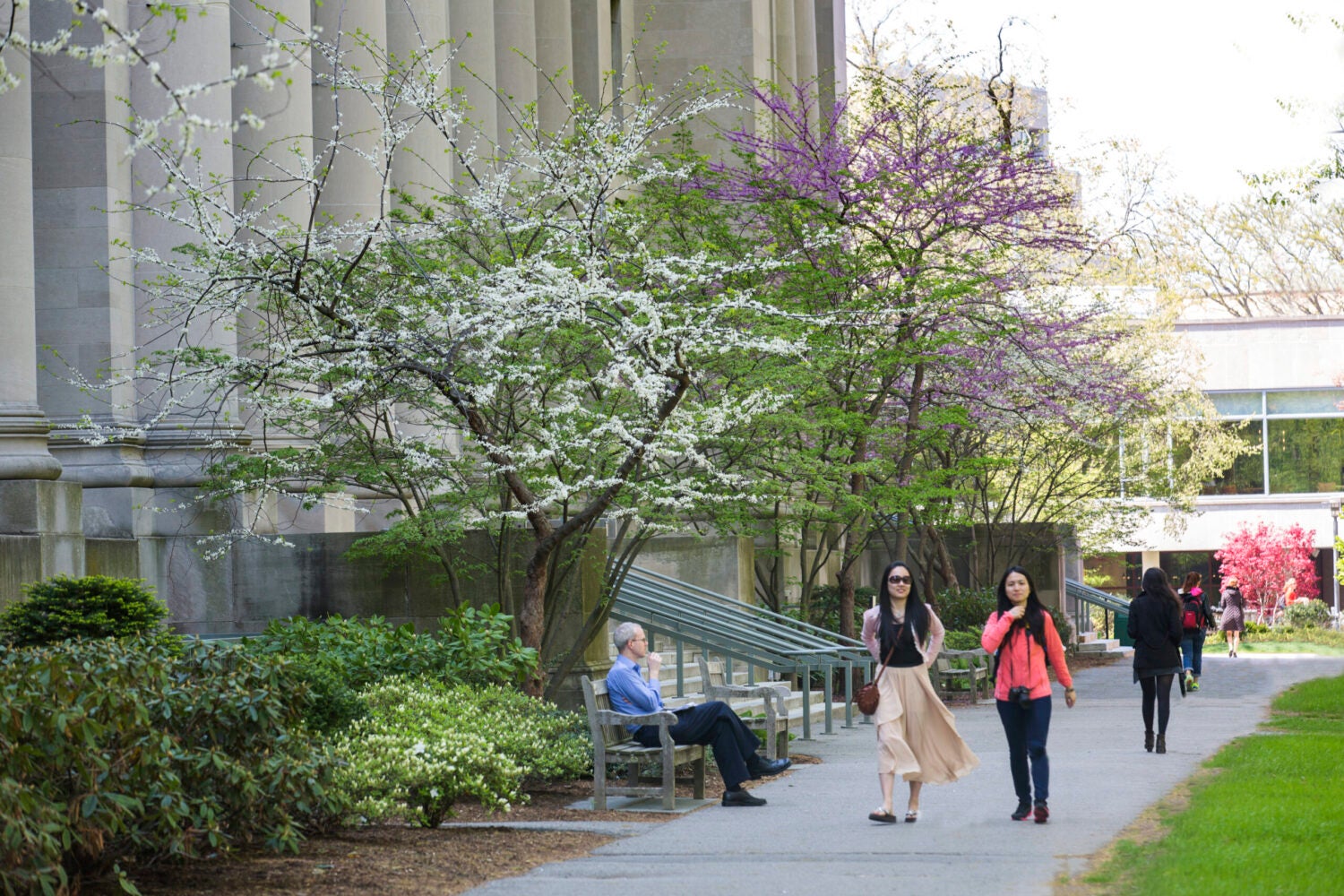 Your life at Harvard Law School unfolds within a major research university, giving you access to a world-class campus: unparalleled libraries, acclaimed museums and theaters, enriching extracurricular activities, and a wider community of diverse and engaged students.
But first, the basics!
HLS Campus
In the map below, HLS buildings are indicated in red. Other Harvard campus buildings are indicated in blue. Click the map to enlarge. Booking Space
The Event Management System (EMS), also known as MyRooms or the online room scheduling system, allows the HLS community to book rooms, order services, and publicize events on the HLS calendar. To reserve a room through the EMS system, visit the link above and login with your Harvard Key.
Lockers
Harvard Law School has a number of lockers lining the walls in the basement corridors that connect the main buildings on campus. They are self-selected on a first come, first served basis to law school students living off of the HLS campus proper (including students who live in North Hall, 1637 Mass Ave, 3/5 Mellen St). Students who live in law school dormitories on the HLS campus proper–specifically, Hastings Hall and Gropius Complex–are not eligible for lockers.
Please note the following:
Students (fully-enrolled JDs, LLMs, and SJDs) may reserve a new locker annually. Locker assignments do not roll over from year to year.
If you have selected a 2-person locker and would like to share it with another student, please make sure that the other student also self-selects into the same locker.
This process self-managed through the Student Life Portal. The Dean of Students Office does not assign lockers to students on their behalf.
No Deadline: The selection process is rolling and there is no "deadline". Students who do not have a locker may select a locker from the remaining inventory at any point during the academic year. After the "Locker Change Window" ends, new locker reservations are immediately final at the time of selection.
Locker Change Window: Locker selection for the 2022-23 academic year will begin at 12:00pm ET on Wednesday, September 7th. The Locker Change Window will close at 5pm ET on Friday, September 9th. Students may select and then change their locker assignments until that time. As of 5pm ET on September 9th, locker selections will be final and combinations will become available. Students without a locker assignment will still be able to select a locker at any point after this time, but it will no longer be possible to change the assignment as the locker combination will be immediately issued.
Locker assignment changes cannot be made after combinations are issued.
If you require a locker in a specific location because of a documented disability and are unable to select a locker that meets your needs in the available online inventory, please contact HLS Accessibility Services at accessibility@law.harvard.edu.
Residential Life
Living on campus has tremendous benefits, one of which is access to Resident Advisors (RAs). HLS RAs are overseen by the Dean of Students office and are a valuable and irreplaceable part of our Housing and Residence Life Program. Our Resident Advisors are student leaders, community developers, maintenance reporters, and an all-around "go-to" person in your building or complex.
Harvard University Dining Services
The oldest collegiate foodservice in America, Harvard University Dining Services (HUDS) advances the mission of Harvard University through its multiple food and beverage venues on campus. HUDS nourishes and supports the students, faculty, staff and guests of Harvard by creating experiences that foster friendship, encourage learning, and cultivate community.