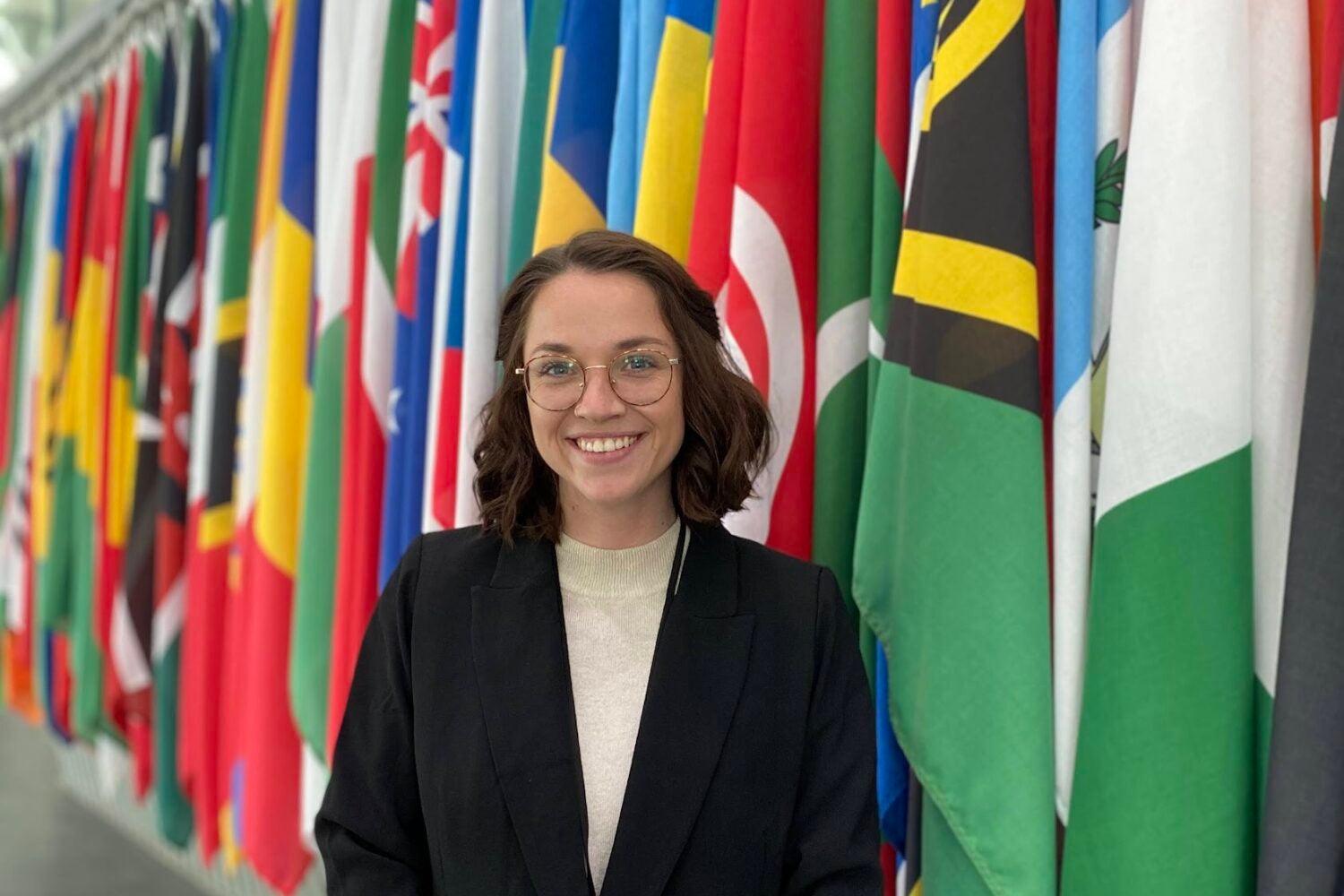 HLS students enjoy learning about international, foreign, and comparative law not just on campus but through the first-hand experience of working, studying, or conducting research on cutting-edge issues in other countries.
For example, with support from International Legal Studies' signature programs, HLS students have:
worked with the Nigerian Copyright Commission to assess how domestic policy frameworks can protect the country's creative industries
examined the prevalence of private security companies in Brazil and the related regulatory challenges
spent a semester abroad on an exchange program in Geneva, Switzerland taking classes to prepare for a career focusing on international trade
conducted legal research for the Interamerican Association for Environmental Defense on Mexico's responsibility to monitor and regulate air quality
evaluated the available legal aid for Cambodian migrant workers trafficked to work in the Thai fishing industry
completed a year at the University of Cambridge in the United Kingdom delving into issues of international criminal law and earning an LL.M. as part of the joint degree program
A wide range of HLS fellowships and grants provide funding for opportunities abroad for students during and after law school.
---
International Travel Procedures
Harvard Law School has a set of required procedures for students undertaking international travel in relation to activities for which they receive HLS academic credit and/or Harvard funding, and student travelers also benefit from a range of support services provided by the university.