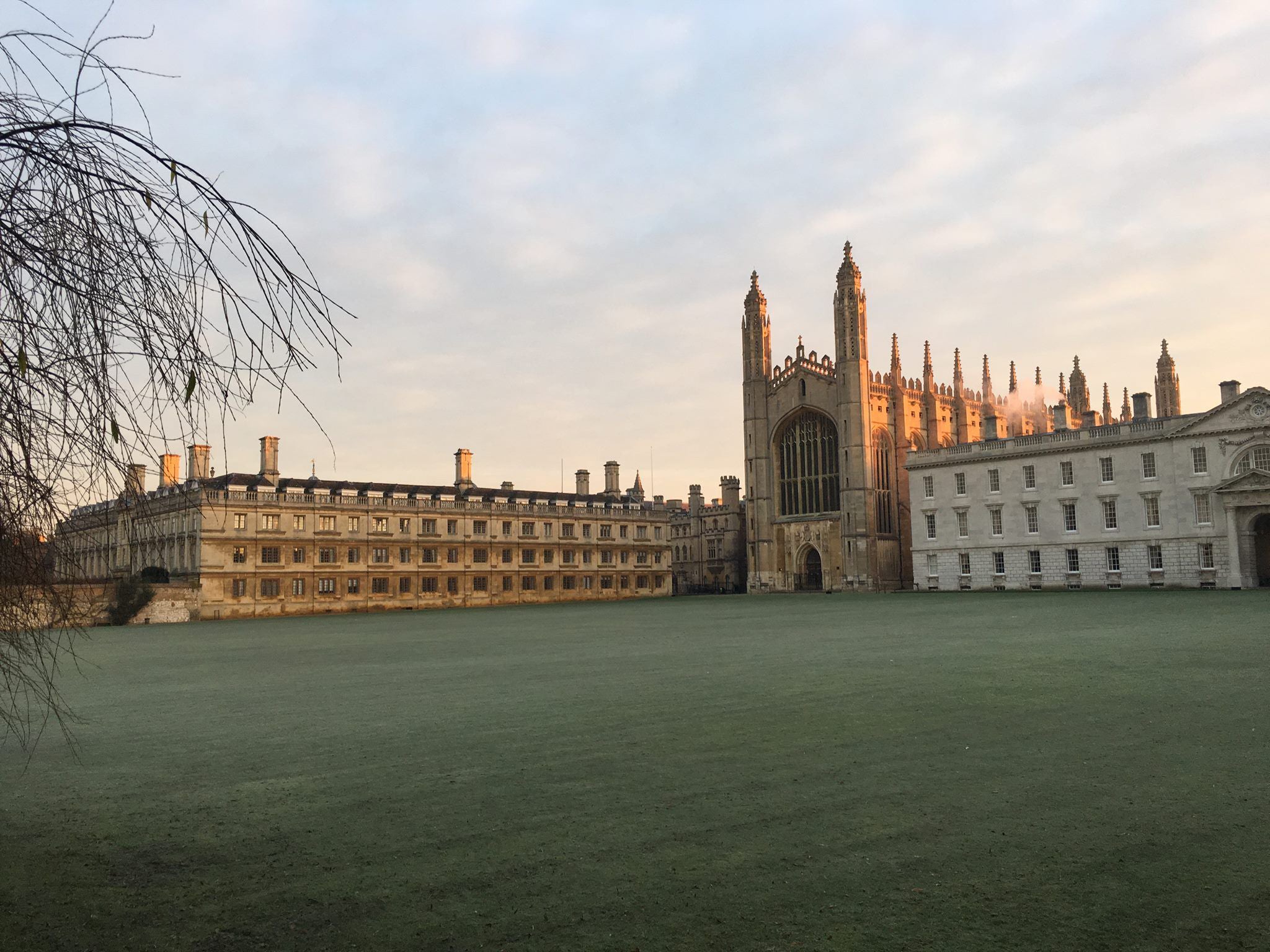 The Harvard Law School and University of Cambridge J.D./LL.M. Joint Degree Program enables Harvard J.D. candidates to earn a Cambridge LL.M. and a Harvard J.D. in a total of 3.5 years.
Students selected for the program spend their 3L year in Cambridge and are eligible to receive the Cambridge LL.M. at the end of the year upon successfully completing all LL.M. degree requirements. Students also simultaneously receive a semester's credit toward their HLS J.D. This means that with one additional semester back at Harvard after their Cambridge study (i.e., a total of 3.5 academic years), they will have earned both a Harvard J.D. and a Cambridge LL.M. The HLS students are the only LL.M. students at Cambridge who are not required to have a J.D. or equivalent degree prior to enrollment.
The University of Cambridge is renowned for the distinguished members of its faculty, many of whom are noted experts in their particular fields. Cambridge is also home to a number of research centers, such as the Lauterpacht Centre for International Law, which offer lecture series and other activities to augment studies.
Many HLS students who read for their Cambridge LL.M. appreciate the different approach to learning law and value the opportunity to conduct independent research around their particular areas of interest. The program can provide especially helpful training for those thinking about pursuing more in-depth academic work. The HLS-Cambridge J.D./LL.M. Joint Degree Program also benefits students interested in learning about British or European law with an eye to practicing in Europe or for a transatlantic firm.
Up to six Harvard 2Ls are selected annually to spend their 3L year reading for the LL.M. degree in Cambridge, United Kingdom. The admissions process begins with an application through HLS in January of the candidate's 2L year and ends with a decision by Cambridge in early spring for matriculation at Cambridge the following fall.
Timeline Considerations
Harvard University awards degrees three times annually — in March, May, and November. All Harvard University schools are required to follow this calendar. Students who are scheduled to complete their final HLS semester in the fall can expect to receive their degrees in March. The only degree ceremony is in May, and March degree recipients are welcome to attend the ceremony in the May following the completion of their degrees.
J.D./LL.M. alumni have reported that the extra time has, in many cases, been beneficial to their careers. Students have used that time to study for the bar, undertake a clerkship, engage in a fellowship or research, or travel. Several students utilized the additional time to study and sit for the California bar in addition to the New York bar; another completed a clerkship with the South African Constitutional Court.
HLS students tend to report that the LL.M., and the attendant realignment of their employment, is either an asset or not a factor in obtaining employment. Many employers appreciate the student's extra academic training as well as the fact that they have gained an additional summer's worth of work experience. They have not reported encountering any problems in lining up employment even though they completed their work at HLS in December rather than in May. Students who were placed within the same cohort as their original class report a steeper, though rewarding, learning curve.
Students who are considering how the HLS-Cambridge J.D./LL.M. Joint Degree Program might fit in with a job search can contact either an OCS Adviser or OPIA Adviser.
ILS Contacts
For questions about the program, please contact Sara Zucker, Director of International Legal Studies, at szucker@law.harvard.edu, or Andre Barbic, International Legal Studies Program Officer, at abarbic@law.harvard.edu.
For questions about financial aid, please contact Denise Ryan, Assistant Director of Financial Aid, at dbryan@law.harvard.edu.