Tor Krever '12 is an Assistant Professor at the University of Warwick School of Law. He has worked on world trade, humanitarian, and development issues at the United Nations in New York, human rights in the occupied Palestinian territories, and international criminal law at the Special Court for Sierra Leone.
Tor spent his 3L year at the University of Cambridge in the United Kingdom, receiving both a Harvard J.D. and a Cambridge LL.M. through the Harvard Law School and University of Cambridge J.D./LL.M. Joint Degree Program. We caught up with Tor soon after his year in Cambridge to ask him a few questions about his experience there, and the role it has played in his career path and aspirations.
Tell us a little bit about yourself—your background and interest in the field of law.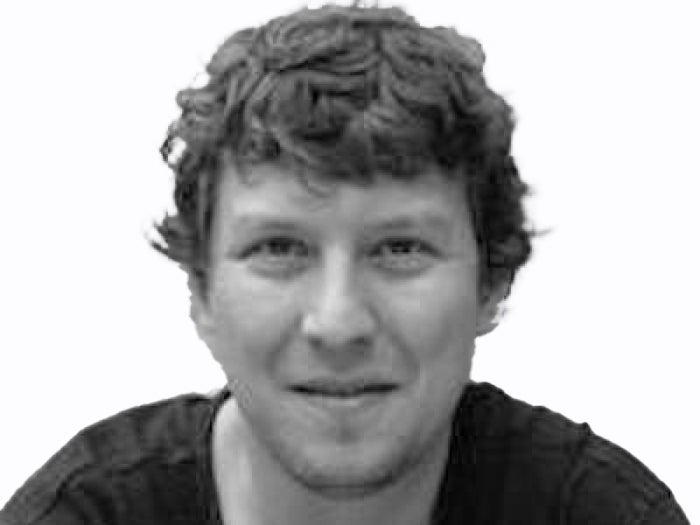 I'm from Australia, and came to the U.S. as an undergrad at Harvard College. I then went to Cambridge University for a master's degree in development studies. I was interested in the nexus between international relations, political economy, and development, and I came to law school because I wanted to better understand how the international legal system played into these issues. I arrived at HLS knowing that I wanted to go into academia rather than practicing law.
Why did you decide to go to Cambridge for the joint J.D./LL.M.?
The HLS/Cambridge program was always on my radar. I wanted to marry my interests in international relations and development with the international aspects of my legal education, and was starting to think that I should pursue a Ph.D. in law. While an LL.M. wasn't required to apply for a Ph.D. program, my sense was that it would be helpful, and give me a taste of legal academia in the U.K. before potentially launching into a Ph.D. program there. The joint degree would allow me to return to the U.S. and also open the door to legal academia in other English speaking countries, where the norm is to have a Ph.D. in law before becoming a professor.
I was really enjoying HLS at that time. I was taking a rather unorthodox mix of courses, knowing that I wasn't concerned with creating a vitae that would be attractive to a law firm—I was really just pursuing my intellectual interests. Cambridge had a particularly strong program in international law, and I wanted to get a different perspective.
And, I had met a woman from Portugal who was at the Harvard Kennedy School for a year, so studying in the U.K., both for the LL.M. and long term, would be closer to her. That ended up working out rather well; she's now my wife and we have a daughter.
Tell us about the academics at Cambridge—how were they different from HLS?
There are differences in both pedagogy and the style of learning. The focus is less on contact hours and more on independent study. I chose what I read and focused on, and there was a great deal of flexibility and maturity expected. It was really about what was motivational, and moving beyond the grounding I had from my J.D. studies. I felt like I was a true scholar and had a lot of independence in how I was going to use the year. I found it really rewarding.
I was able to take classes that shaped my research and opened up a way of thinking about international law that I found very interesting. Two classes in particular were important: International Human Rights Law, which I had studied before, delved into the theoretical and intellectual approach to a field that's often treated very much as a practice area. The other was the History and Philosophy of International Law, which looked at all of the thinkers who contributed to the development of international law, really a sweeping history of international legal theory.
What about the social and residential aspects of being at Cambridge?
The college system is a very different form of living and learning. At HLS it's about being surrounded by law and people studying law. At Cambridge it was more about being immersed in the law faculty and then going back to the college and being surrounded by other intellectuals and talking with them about any number of fields and intellectual areas. As an HLS student I sought out that larger community throughout the University, and at Cambridge I didn't have to go out looking for it, it was there when I returned to the college at the end of the day. There was a whole new intellectual world to tap into that really broadened my horizons.
What was your experience graduating from HLS off-cycle?
I didn't come straight back for my final JD semester, as I had been planning to do. I knew I wanted to do a Ph.D. at that point, most likely in the U.K., but I still had this nagging part of me wanting to clerk. One of the few apex courts that invite foreign law clerks is the South African Constitutional Court. I applied, saying I was interested in clerking when I finished at HLS in January. And a few weeks later I got an email asking if there was any chance I could start in July–which was 2-3 weeks later. I knew that I should jump at the experience, it was quite a privilege, so I lined things up at HLS to graduate the following spring and went to South Africa to clerk for the deputy chief justice.
It was a fascinating experience, and then I returned to HLS to finish my last semester. And it was a great semester! At that point I had my LL.M., I had just clerked, and so all of my uncertainties were gone. I really just enjoyed that semester as an intellectual experience.
I took Professor Frank Michelman's seminar on South African constitutional law, and we studied recent cases—one of them was one that I had actually helped to draft. It was really stimulating to talk about the cases that I had been engaged in.
What are you doing now, and how was your experience at Cambridge influential?
I'm in Portugal, finishing up my dissertation, which examines the history of piracy in international legal thought. I'm in the Ph.D. program at the London School of Economics, so I'm basing myself between here and London for meetings and research.
Cambridge was a very important stepping stone; it really helped to prepare me and allowed me to really think through where my interests lay. Arriving with my background in heterodox political economy, I was able to develop my interest in critical and Marxist approaches to international law. I'm now drawing on the same critical and radical intellectual and political traditions to inform my work on other international legal phenomena, such as maritime piracy, the focus of my doctoral work.
Studying at Cambridge, and getting first class honors, made it that much easier for me to get accepted into a very competitive program at LSE and pursue an academic career. While I was there, I read very widely and met with various people throughout the country to form a network of international legal scholars. I met and approached a professor at LSE, and she ended up being my supervisor [in my doctoral program]. My experience in Cambridge smoothed the way for me, and was invaluable for my own personal development.
So now I'm finishing my dissertation and have started applying for academic jobs. In fact, I've just accepted an assistant professor position at the University of Warwick where I will start in early 2017. In the meantime, it's good to be here in Portugal with my family as a very welcome distraction—I need to lock myself away and write!