Meet the ILS Staff

Sara Zucker
Director, International Legal Studies
For eight years, Sara was the director of the Project on Justice in Times of Transition, a program that brought together individuals from a broad spectrum of countries to share experiences in ending conflict, establishing peace, and building civil society. Sara's work with political and community leaders has had a particular focus on issues of civil rights and peace in Northern Ireland, the Balkans, Israel and Palestine. She served as the executive director of American Friends of Ratz / Meretz (the Israeli Civil Rights and Peace Movement) and worked for organizations that include the Committee to Protect Journalists, B'Tselem (the Israeli Information Center for Human Rights in the Occupied Territories), and the Israeli-Palestinian Human Rights Committee. Sara holds a B.A. in Comparative Literature from Brown University and an M.A. in International Affairs, with a specialization in Human Rights and International Law, from Columbia University.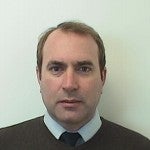 Andre Barbic
Program Officer, International Legal Studies
Andre was previously associate director of New Program Development, Logistics and Operations in the Global Experience Office at Northeastern University. Prior to that, he served as assistant director of the Dean Rusk Center for International Law and Policy, where he developed and managed a range of international programs and initiatives for the University of Georgia School of Law. He also has experience working overseas, primarily in China and Europe, as well as at the United Nations Headquarters in New York, where he worked for both Conference Services and as a legal intern in the Office of Legal Affairs. From 2011-2013, Andre was in charge of an educational media startup in Atlanta, GA. Andre speaks fluent French, and holds a B.A. from Loyola University Chicago and a J.D. from the University of Georgia School of Law.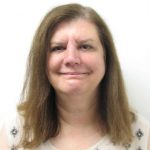 Audrey Kunycky
Communications Manager, Graduate Program and International Legal Studies
Before coming to work at Harvard Law School, Audrey worked extensively with law, accounting, and consulting firms — including Goulston & Storrs, Mintz Levin, and Grant Thornton LLP — on communications and marketing strategy, and with McKinsey and Company offices in the U.S. and internationally on branding and messaging for recruiting.  She holds a B.A. in American Studies from Yale University.
Contact Us
For general questions, please email us at ils@law.harvard.edu.
Office Hours
Office hours are a chance for students to ask questions or consult about their plans, and are held on a drop-in basis; no appointment is needed.
During the academic year, Sara Zucker holds office hours on Tuesdays from 10:00 to 11:30 am and Thursdays from 2:00 to 3:30 pm in Wasserstein 5005.  In addition, Sara is happy to meet with students at other mutually convenient times, either in person or over Zoom.  To schedule a meeting outside of regular office hours, please email her at szucker@law.harvard.edu.
Andre Barbic holds office hours on Mondays from 2:00 to 4:00 p.m. in Wasserstein 5005.