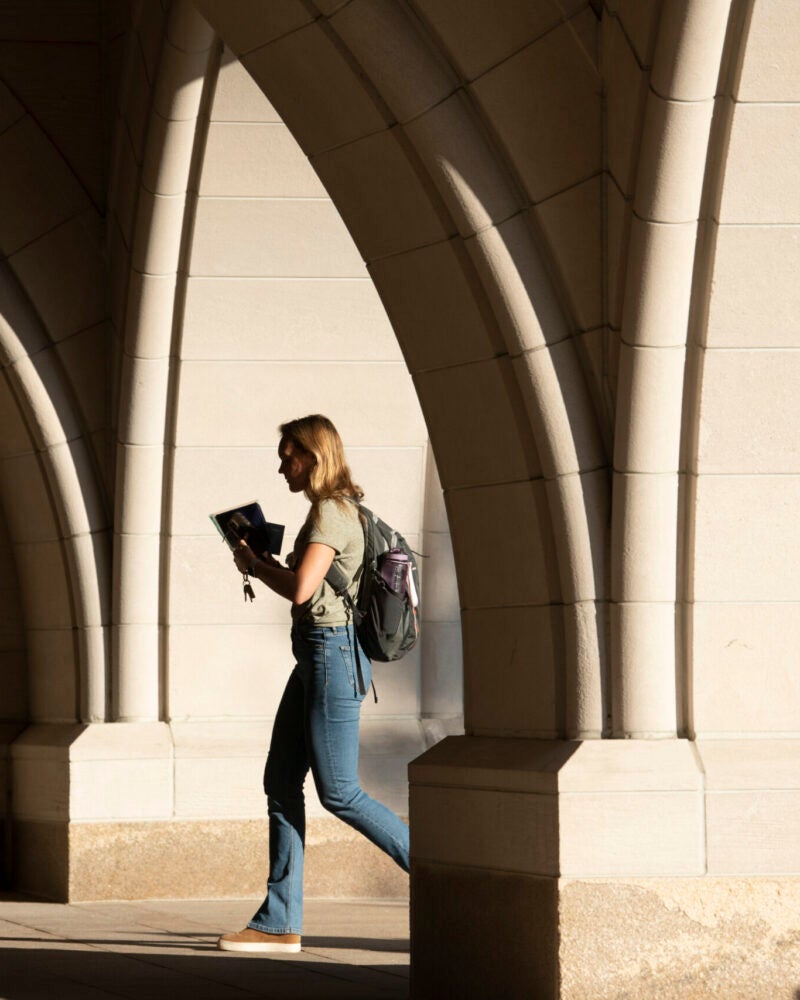 Harvard's Bernard Koteen Office of Public Interest Advising (OPIA), a stand-alone public interest career office, works with students and alumni to help them incorporate an ongoing commitment to public service at Harvard and throughout their careers.
OPIA supports students as they reflect upon and identify the type of work that fits their unique values, interests, and personalities, and guides them toward opportunities to engage in that type of work. More specifically, OPIA offers: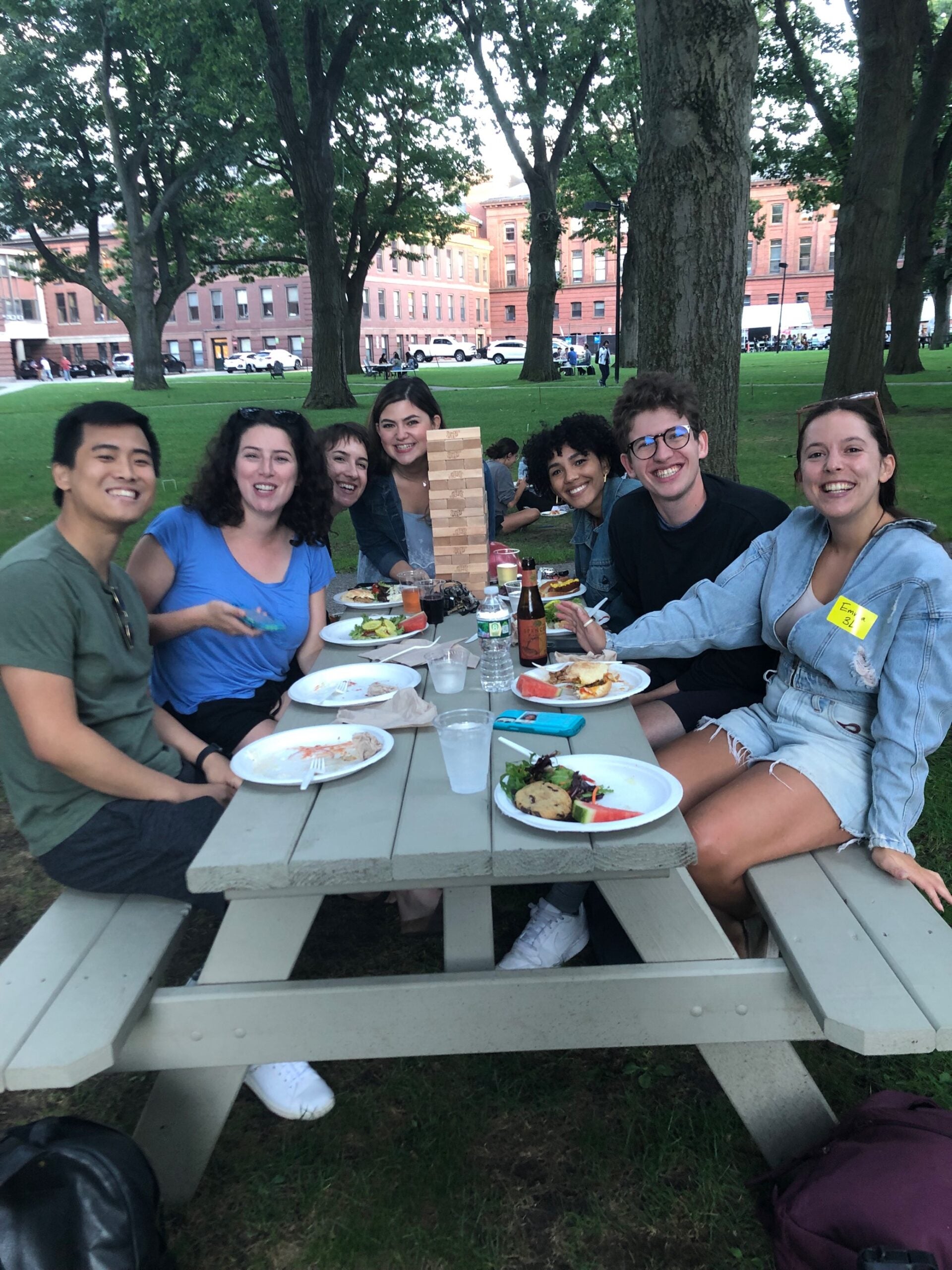 One-on-one advising, including daily drop-in hours, to discuss individual career planning and job search strategies for both summers and after graduation.
Numerous events designed to expose students to the wide array of options available to them and to help build a public interest student community, including an annual Student-to-Student Job Fair where second- and third- year students who have worked in public interest jobs over the summer share their experiences.
A Public Service Leaders (PSL) program, which fortifies connections across first-year class sections for students committed to public interest work. PSL'ers participate in leadership development programming and social events, and receive mentorship from both upper-class students and HLS alumni.
Opportunities to meet current practitioners and mentors, including through the Wasserstein Fellows Program and Heyman Fellows Program. The Wasserstein Fellows Program brings a cohort of exemplary public interest lawyers to Cambridge to meet one-on-one with HLS students and advise them about public interest career pathways. From prison abolition to environmental justice to voting rights, Wasserstein Fellows work in areas of law that are of particular interest to HLS students and offer an incredible opportunity to connect with experienced practitioners. HLS's Heyman Fellowship Program offers financial support to extraordinary graduates starting federal government careers. The hundreds of Heyman Fellows and alumni of the program now comprise a diverse mentoring community for students and alumni interested in federal government work, and populate a summer enrichment program for students interning in federal government. Heyman Fellows participate in numerous activities throughout the year, speaking individually or on panels to students at HLS, mentoring summer interns in their office, field or city, and serving as a resource to alumni.
Fall and spring virtual recruitment programs attended by hundreds of public interest employers hiring for summer and post-graduate positions; the Massachusetts Law School Consortium (MLSC) fall and winter recruitment programs are also open to Harvard Law School students.
Interview preparation and personalized review of application materials to help students highlight their relevant experience and tell their story.
A public service organizations database to assist students and alumni with identifying and learning more about employers matching their interests.
Community-building events to help public interest-minded students connect with others who share their passions and commitments.
A vast, curated network of alumni and other contacts throughout the public interest legal world who advisers can consult and share with students and alumni on a personalized basis.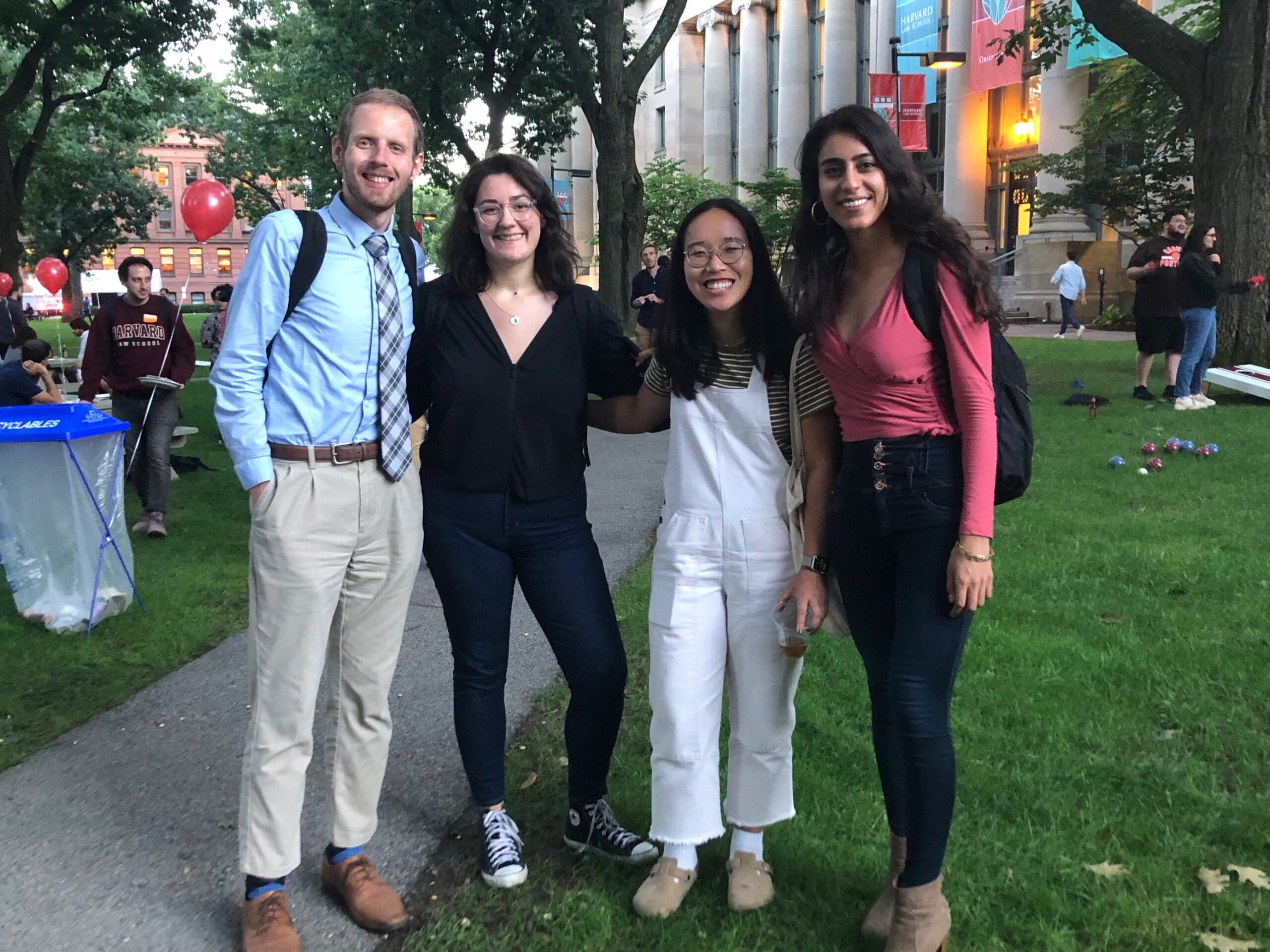 Job listings for summer, entry-level, and graduate opportunities, as well as a compilation of public interest job search websites.
Weekly student and alumni emails compiling information about public interest events, job search advice, and employment, fellowships, and other news, as well as an annual student email series offering advice from alumni on a range of law school and public interest topics.
An extensive website with a wealth of career guides, templates, timelines, frequently asked questions, podcasts, videos, and many more resources and tools to assist with researching, networking, and applying for public interest opportunities.
Membership in PSJD, which allows HLS students and alumni to access a nationwide database of public interest organizations and opportunities.
The HLS Amicus mentoring program, which provides HLS students and graduates an opportunity to connect with alumni who have offered to impart career-related advice.
A dedicated public interest adviser to work with alumni, helping to navigate career transitions from graduation to retirement.
Funding
Harvard Law School's commitment to public service includes generous summer public interest funding for students and loan repayment assistance for J.D. graduates.
Summer Public Interest Funding
The HLS Summer Public Interest Funding (SPIF) program provides guaranteed funding of up to $9,000 per summer to all J.D. and S.J.D. students who pursue qualified public interest work the summer. Over 411 students received nearly $2.5 million in summer funding in 2022, and worked at employers in the non-profit and government sectors both in the U.S. and abroad. The mission of SPIF is to support substantive law-related public service summer employment under the supervision of a legal professional in a non-profit, government, NGO, IGO, or approved private public interest firm setting. A large portion of these positions are unpaid, which means students must find a way to support themselves in order to accept the job, be it through other employment, fellowships, or personal resources. Because HLS believes these positions provide valuable experience for students, the SPIF program was developed to make it possible for students to accept unpaid or underpaid summer public interest jobs which might otherwise be a financially exclusive option. Harvard Law School has the most comprehensive support for summer public interest work available. No law school offers a larger pool of guaranteed funding for a broader range of public interest jobs.
Public Interest Travel Grant
Third year students who travel for postgraduate fellowship, judicial clerkship, and job interviews with public interest employers may apply to our 3L Public Interest Interview Travel Grant program. HLS grants of up to $600 are available and awarded to qualifying applicants and students may qualify for these funds multiple times throughout the academic year. The travel grant also supports third year students attending the Equal Justice Works and Massachusetts Law School Consortium Career Fairs.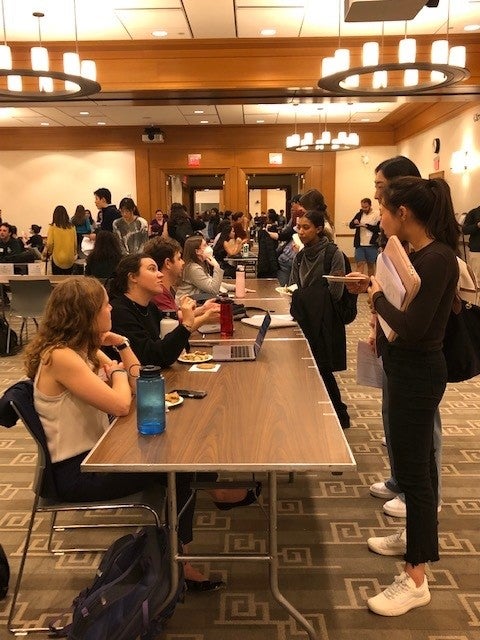 Low Income Protection Plan (LIPP) – Harvard Law's LRAP
LIPP is a comprehensive and flexible loan repayment assistance program for graduates working in relatively low-paying jobs. It allows HLS graduates to choose from a wide range of career options while paying down their student loans, and it covers jobs in the non-profit and public sector as well as law-related private sector jobs and self-employment. Some LIPP participants pay nothing out of pocket toward their loan payments. The LIPP program has assisted thousands of Harvard Law graduates with loan repayment assistance since the program's inception in 1978, and last fiscal year disbursed more than $9 million in funding to LIPP participants. Through LIPP, Harvard Law School is committed to preserving freedom of job choice within the legal profession for its graduates.
Research Centers and Programs
Harvard Law School's research programs and centers, including the Access to Justice Lab, Berkman-Klein Center for Internet and Technology, Brooks McCormick Jr. Animal Law & Policy Program, Environment & Energy Law Program, Human Rights Program, Institute to End Mass Incarceration, Labor and Worklife Program, Program on International Law and Armed Conflict, Systemic Justice Lab, and Youth Advocacy and Policy Lab produce cutting-edge work in a wide range of public interest fields and disciplines while providing students with valuable research and clinical opportunities and the chance to work directly with faculty members on projects at the cores of their scholarly agendas.
Student Organizations
Harvard Law School has 11 Student Practice Organizations (SPOs) providing opportunities for students to gain practical legal experience under the supervision of a licensed attorney. Students can join SPOs as early as their 1L year. In addition, Harvard offers more than 85 student organizations that create spaces where students can engage in activities that promote personal growth, develop leadership skills, and build community, as well as more than a dozen student-edited law journals.
Clinical Programs
With clinical placements in-house and at independent organizations across the country, and the opportunity for students to create their own independent placements, HLS offers more clinical opportunities than any law school in the world. Harvard's 36 clinics give students hands-on legal experience under the supervision of attorneys trained in individually educating and mentoring students.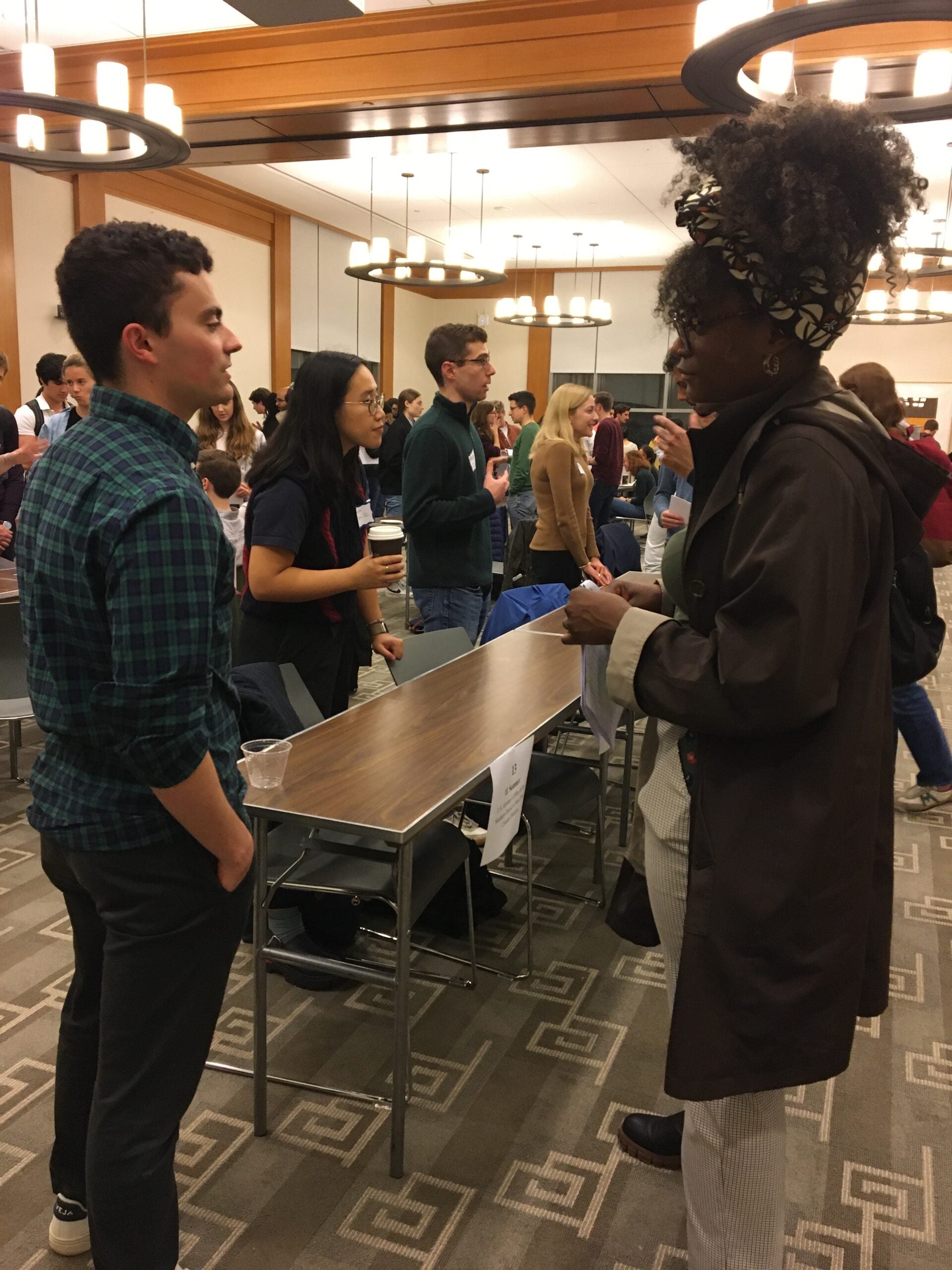 The Law School's 23 in-house clinics offer learning opportunities in a wide breadth of practice areas, including immigration law, health law, housing law, criminal defense, and education law. View the In-House Clinics Skills Matrix to learn more about the work and specific legal skills put into practice in each clinic. Each clinic is accompanied by a required course component, where students reflect on the legal issues they work on throughout the semester. Clinics are open to 2L, 3L, and LL.M. students.
HLS also offers 13 externship clinics, through which students work at one of hundreds of placements at government agencies and organizations across the United States. These clinics are taught by faculty and experienced licensed attorneys who are experts in their field. Topic areas include capital punishment, government lawyering, child advocacy, and appellate litigation. View the Externship Clinics Skills Matrix to learn more about the work and specific legal skills put into practice in each clinic.
Harvard's Independent Clinical Program gives students who are interested in a specialized area of the law or field of practice that is not currently offered in the existing clinical curriculum an opportunity to design a custom placement that will meet their individualized learning goals. To participate in an independent clinical, students must secure a placement at an organization where they can work under the supervision of a licensed attorney.
Summer and Post-Graduate Fellowships
Harvard Law School recognizes the importance of public interest post-graduate fellowships as an entry point for public interest careers, and provides extensive information and guidance on applying for these positions. Each year, Harvard Law School students and graduates obtain funding through the Skadden Fellowship, Equal Justice Works Fellowship, Justice Catalyst Fellowship, and many, many more. In addition, Harvard's Public Service Venture Fund awards more than $1 million annually to Harvard Law graduates who wish to pursue public service careers; funding supports both positions with existing nonprofit organizations or government entities, and seed grants to create new ones. Harvard Law School also offers a range of other summer and post-graduate fellowships, including the David A. Grossman Fund Fellowship, the Harvard Law Review Fellowships, the International Legal Studies Post-Graduate Fellowship, the International Court of Justice Fellowship, the Heyman Fellowship Program, and the Harvard Human Rights Program Fellowships.
Harvard Law students also have access to the rich and diverse range of fellowship and grant opportunities across Harvard University, including the Zuckerman Fellowship for dual degrees in Public Policy and Public Administration, Public Health, and Education; the Safra Fellowship in Ethics; the Committee on General Scholarships, which supports international work; and the Weatherhead Center Grants in International Affairs. Students and graduates interested in social entrepreneurship are also provided guidance and support in incubating their ideas through the Cheng Fellowship Program, the I-Lab, and the President's Challenge.
OPIA Student Stories
HLS Public Interest in the News