For Lauren Herman '13, New Jersey is her community. As the legal director for Make the Road New Jersey, Herman oversees the community organization's legal services team, including a staff of eight attorneys, working with members to address legal issues related to taxes, employment, housing, and immigration in some of the most underserved communities in New Jersey.
With her experience as a community organizer, Herman's journey to Make the Road New Jersey would seem natural. After all, the member-led organization aims to empower immigrant, working-class, and Latino communities through community organizing, legal and support services, policy innovation, and transformative education. But when the nearly life-long New Jersey resident — excluding her time in the Cambridge area — first graduated, her own path was much less clear.
"My coming to Make the Road felt very fortuitous," said Herman. In 2015, after completing the Divinity School portion of her joint degree and clerking for Chief Justice Stuart Rabner at the Supreme Court of New Jersey, she faced the unknown. "I knew I wanted to be based in the New Jersey area, but with a tight job market for public-interest work, I assumed that I would have to find a job in New York."
Herman reached out to Make the Road New York, an established community-led group. They had been planning an expansion into New Jersey, and so — thanks to a Public Service Venture Fund Fellowship — Herman found herself helping to launch the new organization. "When I started, there were three of us on staff and a volunteer. Eight years later, we have a staff of over 30 people," with offices in Elizabeth, Passaic, and Perth Amboy.
The need for the new organization was undeniable. Nearly one in four (23 percent) New Jersey residents is an immigrant, according to New Jersey Policy Perspective. In addition, New Jersey has an even greater share of undocumented immigrants (6.5 percent) than New York does.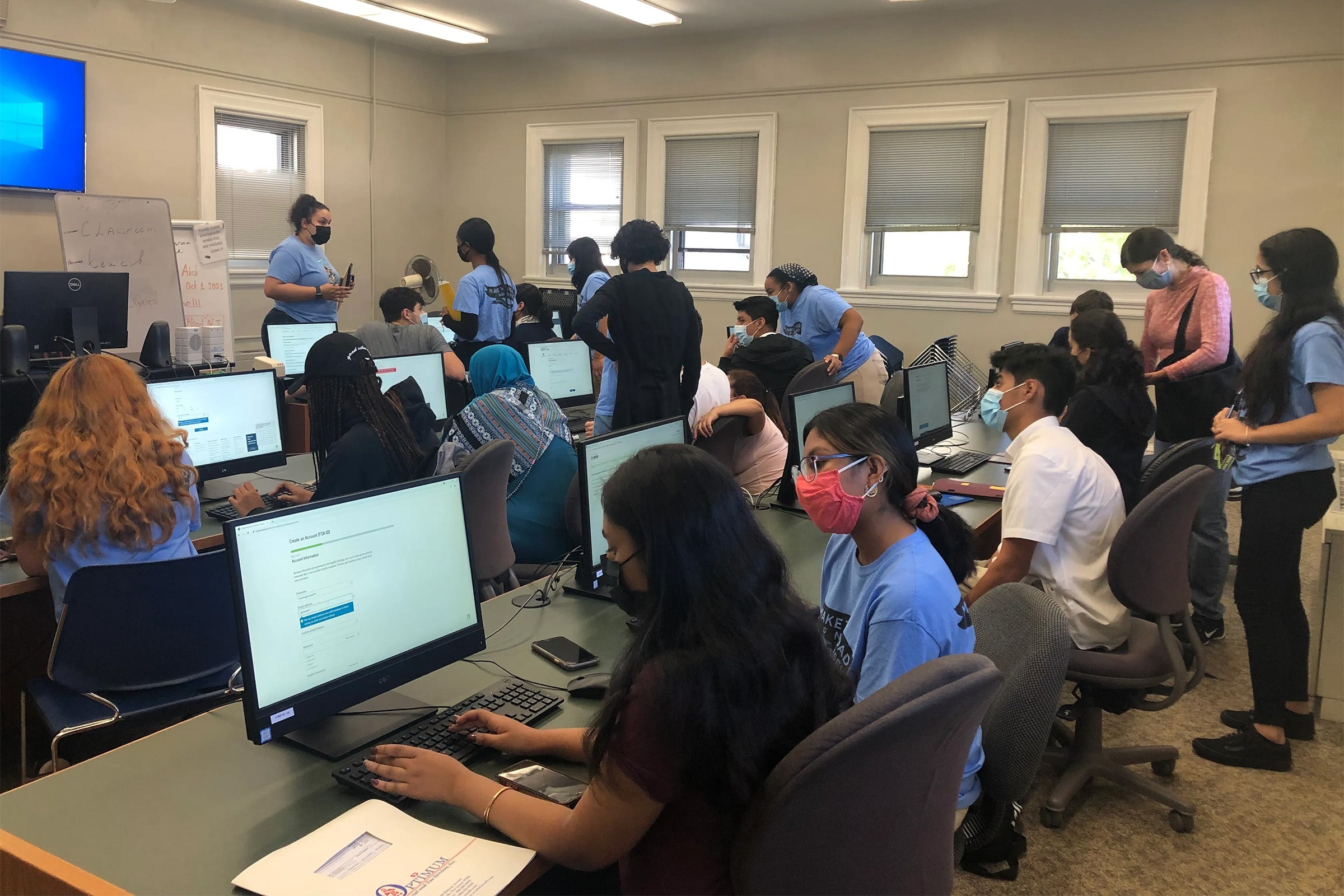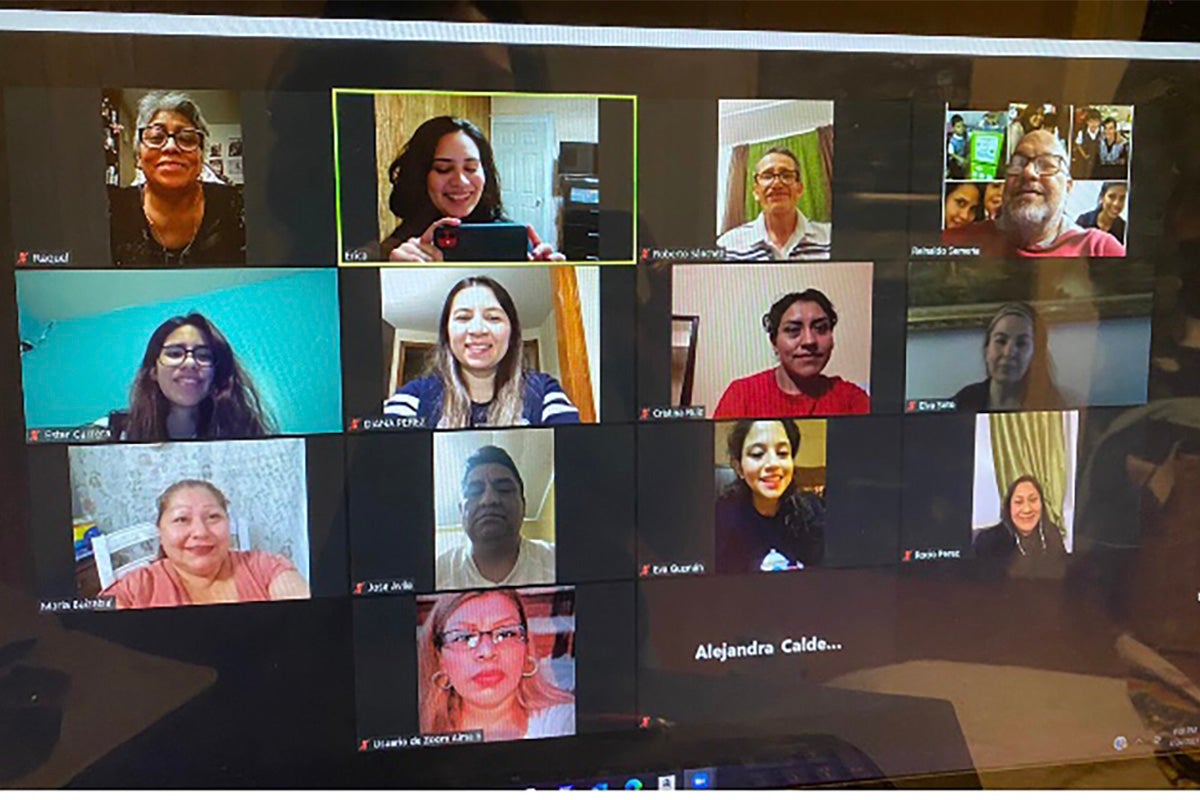 As a member-led organization, the issues Make the Road focuses on are determined by member vote. For Herman, these originally centered on immigration and tax questions, including education around human trafficking, such as eligibility for T visas, which give certain survivors protected status and puts them on a pathway to residency. But an expansion of the legal department last fall has also enabled her to take on housing and workers' rights challenges, where issues have been worsened by the pandemic. "COVID did not necessarily create any new problems, but it really exacerbated deep inequalities and deep vulnerabilities," said Herman.
For example, in addition to rising rents and evictions, her clients are made particularly vulnerable by exploitative employment that is a core feature of the state's central role in the national logistics chain. The logistics industry — warehousing — employs many of Make the Road's members, including many of those who are undocumented. However, rather than being employed directly by logistics firms or the corporations that rely on them, many are instead employed by temp agencies, which have gone largely unregulated, and chip away at workers' earnings by charging exorbitant rates for transportation and other conditions of employment, as well as by paying lower overall rates.
"These are the folks who work in warehouses, and are essential to making sure that we all get the supplies that we need," pointed out Herman. "When we were all stuck in our houses during the pandemic, they were putting themselves on the line and were subject to public health violations, dangerous conditions, and terrible workplace abuses."
It's one of the areas where Herman has been able to make a difference, as this month her group helped pass the New Jersey Temp Workers Bill of Rights, which addresses such practices as differing pay rates and frequency for temp workers. "It's a really exciting victory," said Herman of the legislation. "Our members have been working for this for a long, long time."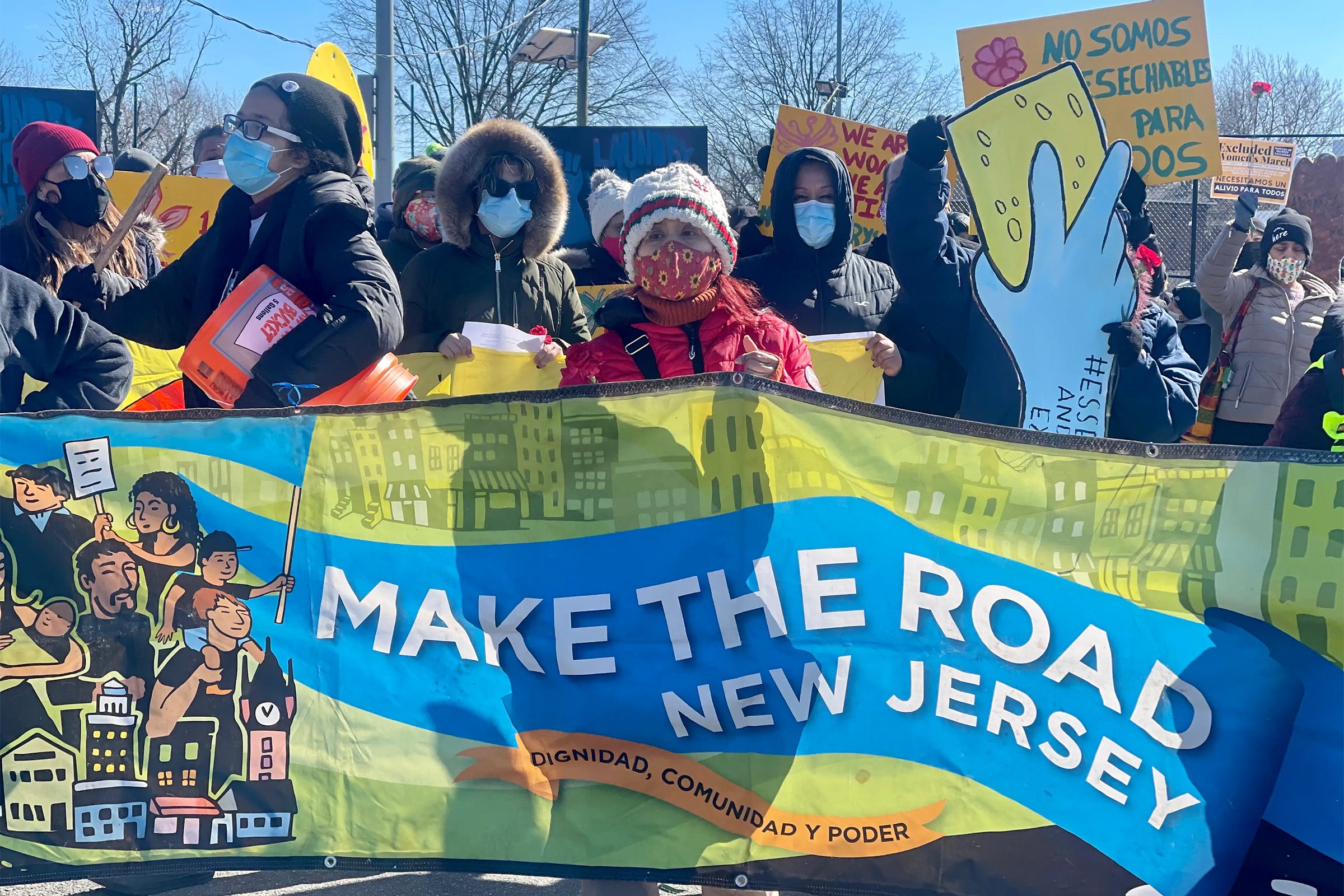 Herman's own path was less than traditional. "For a very long time, I did not think I wanted to be a lawyer," said Herman. Instead, after graduating from Cornell, she became a community organizer. Working in Boston, she got involved supporting a local mosque in a land dispute that was driven by fear and prejudice. "We were working with a civil rights lawyer to help support the mosque, and I realized the work he was doing was actually really interesting and really powerful."
This awakening led her to Harvard Law School, but ongoing interests in anthropology and civil rights led her to Harvard's Divinity School as well — and ultimately to pursuing a dual degree. "I was very interested in First Amendment law and thinking about how secular law and religion intersect as systems of morality and articulations of community values. I was curious to explore further how personal and communal faith was essential to movements for social change."
Studying at the Divinity School alongside colleagues who became ministers and rabbis, in addition to learning about the role of religion in political and social movements, Herman learned about pastoral care, giving her concrete counseling skills that complement her community organizing and lawyering. Meanwhile, at the law school, her involvement with the Armed Conflict and Civilian Protection Initiative and the Harvard Immigration and Refugee Clinical Program helped her discern the kind of law she wanted to practice.
"I knew I wanted to be focused on human rights and civil rights, and be closely tied to the community," she said. "For me, work in immigrant communities helped me stay connected to international human rights work, but also allowed me to focus on the civil rights challenges that were happening right here in my community."
"I could tell Lauren was a special student from the first time I met her," recalled Bonnie Docherty '01, director of the Armed Conflict and Civilian Protection Initiative. "She brought an exceptional sensitivity to the experiences of others that was evident in her work for me on armed conflict issues. Given her warmth, sharp legal mind, and determination to advance social justice, Lauren ended up with a career that fits her perfectly."
Ultimately, it was Herman's experience with the immigration clinic that determined her career course. "I thought I wanted to be doing impact litigation," said Herman. Describing an experience with a client as "absolutely pivotal," she realized, "I wanted to be working much more closely with the people who were impacted by the work."
"When our program needed co-counsel for an urgent and complex case with a short turnaround time in New Jersey, Lauren jumped right in and took the case on," recalled Sabrineh Ardalan '02, director of the Harvard Immigration and Refugee Clinical Program. "We collaborated closely with Lauren and her team in putting together the strongest case possible for the client, who was facing removal from the U.S. Thanks to Lauren and her hard work, that client is now applying for permanent residence."
"I love doing the direct service work," said Herman. "It's both the hardest part and also the part that really fuels me. And I love doing it in a way that empowers my clients to get involved and fight the bigger systems."
At Make the Road, that work is ongoing. "This morning, we got an Order to Show Cause, giving our client 10 extra days to stay in his house," she said. "That's huge for him. But at the end of the day, it is only 10 days. We can do so much more when we march with all of our members to City Hall to say, 'This is not enough. We need rent protections. We need better standards around habitability violations. People need to be able to live with dignity. That's where we really build power for change.'"
For herself, Herman takes the long view. "In many, many ways this was my dream," she said. "I am so privileged to be part of an organization in New Jersey where I have deep roots, doing community organizing with the most inspiring community members, providing deeply needed legal services, and working in a way that aligns with my theory of social change — guided by and closely connected to the community most impacted."
---
Want to stay up to date with Harvard Law Today? Sign up for our weekly newsletter.