Cameron Clark '18 is the winner of this year's Gary Bellow Public Service Award, established in 2001 to honor the late Harvard Law professor Gary Bellow '60, his commitment to public service, and his innovative approach to the analysis and practice of law. Bellow was a pioneering public interest lawyer who founded and directed Harvard Law School's clinical programs.
Each year, the HLS student body selects a graduating student who best exemplifies Bellow's commitment to advancing social justice. This year, the finalists were celebrated at an award ceremony and reception on April 17.
At Harvard Law School, Clark worked in a wide variety of practice areas — including education law, civil rights and legal services — to educate and advocate for social justice. At the award ceremony, he spoke about the integration of legal ethnography into clinical legal education.
The child of West African immigrants, Clark, who is from Houston, is the first in his family to attend graduate school. He served as the managing editor of the Harvard Journal on Racial & Ethnic Justice, publishing commentaries on legal developments in Critical Race Theory. Clark also served as a representative on the Dean's Task Force on Academic Community and Student Engagement, director of the Student Government Committee on Diversity & Inclusion, and political advocacy chair for both the Harvard Black Law Students Association and HLS Lambda. As a member of Reclaim Harvard Law, he organized with staff, students, and faculty for the removal of the Royall/HLS Shield and in support of Harvard dining hall workers.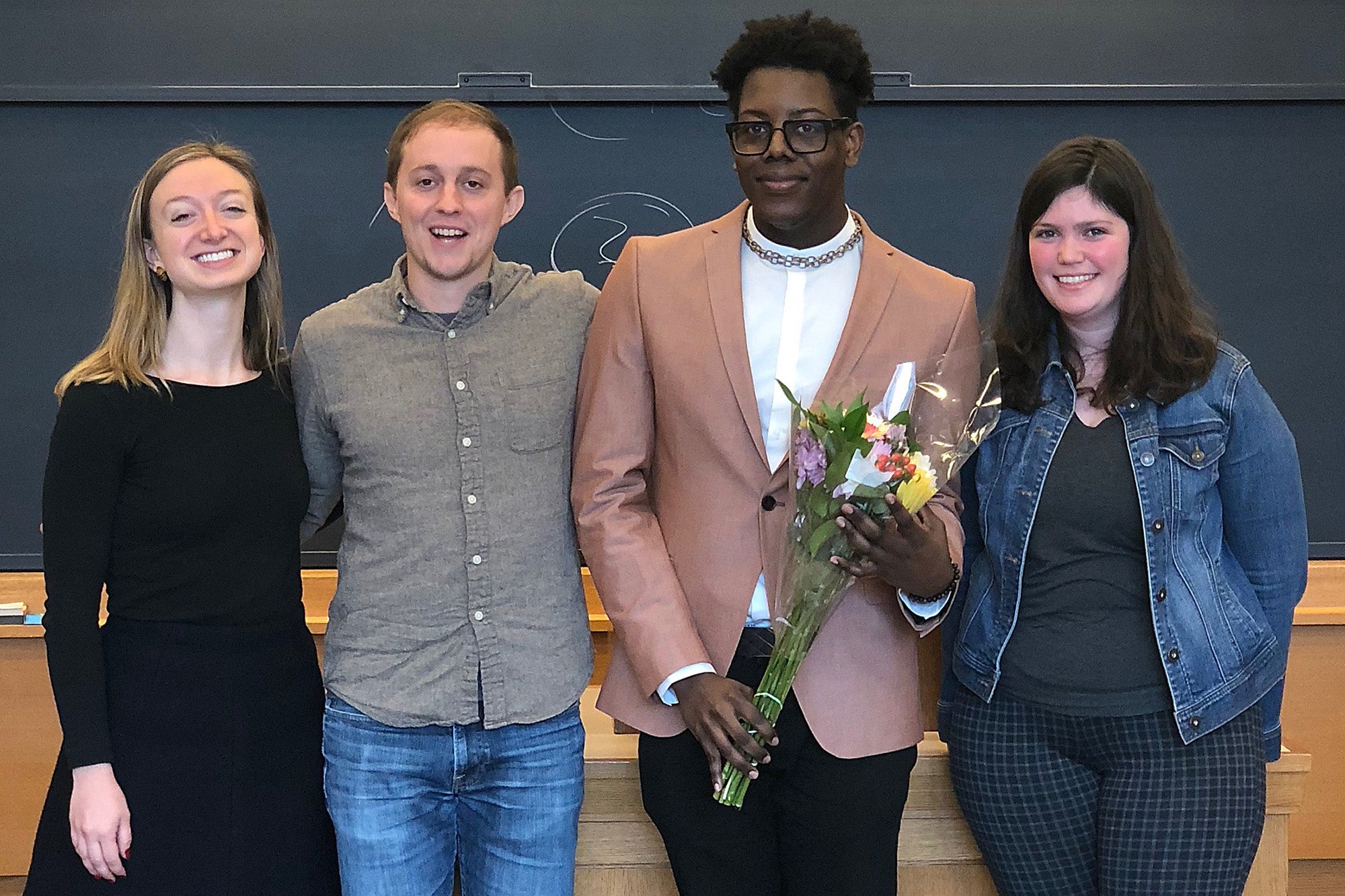 While at Harvard Law School, Clark worked to implement and test a body camera pilot program in Boston, supported queer/transgender mental health patients and students in Los Angeles, and worked with prisoners with intellectual disabilities on death row in Houston. He participated in the Education Law Clinic, with a clinical placement with the U.S. Department of Education Office of Civil Rights, and the Delivery of Legal Services Clinic, where he worked with Prisoners' Legal Services. He also did an independent clinical placement at the ACLU of Texas during January term.
He said his work in solidarity with marginalized and systemically targeted communities marked the most enriching part of his legal education. "It is a true honor and privilege to be selected as this year's recipient of the Gary Bellow Public Service Award. Professor Bellow's pioneering work in the field of clinical legal education has enriched my time at HLS in innumerable ways. His legacy has continued long after his passing, and I am thankful to carry his name with me as I begin my legal career," said Clark. "I send my sincere gratitude to OPIA, the Gary Bellow Award Committee, and especially to my co-finalists––Annie, Ross, and Amy––who inspire and challenge me to uphold the highest standards in our collective pursuit of the public interest."
This Fall, Clark will join the Southern Poverty Law Center as a recipient of the organization's Criminal Justice Reform Fellowship. He will work in New Orleans, where he will support a class action lawsuit challenging Louisiana's resource-starved public defender system as a violation of defendants' due process and equal protection rights.