Learning the Law, Serving the World
We are thrilled to announce the graduation of the Class of 2023 from the Clinical & Pro Bono Program! This year's cohort of talented, dedicated students has made an incredible impact on the world of public service and legal advocacy.
"Harvard Law School's 38 clinics and 11 student practice organizations offer our students unparalleled opportunities to gain hands-on experience while serving a broad range of clients and the communities in which they live. Our students gain vital experience and learning from excellent lawyers and teachers across nearly every field of legal practice. And in doing so, they not only make a real difference for clients and communities, but also develop a lifelong commitment to public service that will benefit them throughout their careers. I could not be more grateful to our clinical faculty and staff, or more proud of the students and future Harvard lawyers whom they teach. There is no better place to learn to practice law by serving others."
John F. Manning
Morgan and Helen Chu Dean and Professor of Law
Harvard Law School
---
"The twin pillars of the Clinical and Pro Bono Program at Harvard Law School are to provide exemplary legal services to local, national, and international communities and to ensure the continuous education, learning, and growth of the clinical community. Our remarkable students are at the heart of both of these goals. As student attorneys, they engage boldly and bravely. They bring their own diverse backgrounds and expertise, coupled with the knowledge they have garnered at Harvard, to advance access to justice with savvy legal strategy and zealous representation. Our partners trust our students to develop sound policy and legal reasoning. Our clients feel seen, valued, and empowered. Our legal service is better, broader, and more joyful because of our students.

In the classroom, clinics, and student practice organizations, our students teach as much as they learn. As we advise and mentor students on their path to becoming ethical lawyers, the students, in turn, challenge us to look at legal problems with a fresh set of eyes and creative new perspectives. They teach us. They enhance our community partnerships. They build teams and friendship among their peers that will continue to strengthen their own learning and bolster the legal profession for years to come. Our students teach and change us. And our students change the world: one classroom at a time, one case at a time, one client at a time. As our clinical students join the broader legal profession, we know their impact and contributions will only grow."
Meredith Boak
Assistant Dean for Clinical and Experiential Education and Pro Bono Programs
---
2022-2023 By the Numbers
Clinical Placements in 2022-23

1,161

LLM Clinical Placements in 2022-23

31

JD '23 Class Participation in Clinics

89%

JD '23 Participated in 2+ Clinics

52%
Average Pro Bono Hours Per JD '23 Student

673

Total Pro Bono Hours by JD '23

384,552

JD '23 Students with >1,000 Pro Bono Hours

131

Student Practice Organizations Members 22-23

755
Clinical and Pro Bono Awards
Stories from the In-House Clinics
Stories from the Externship Clinics
Independent Clinical Projects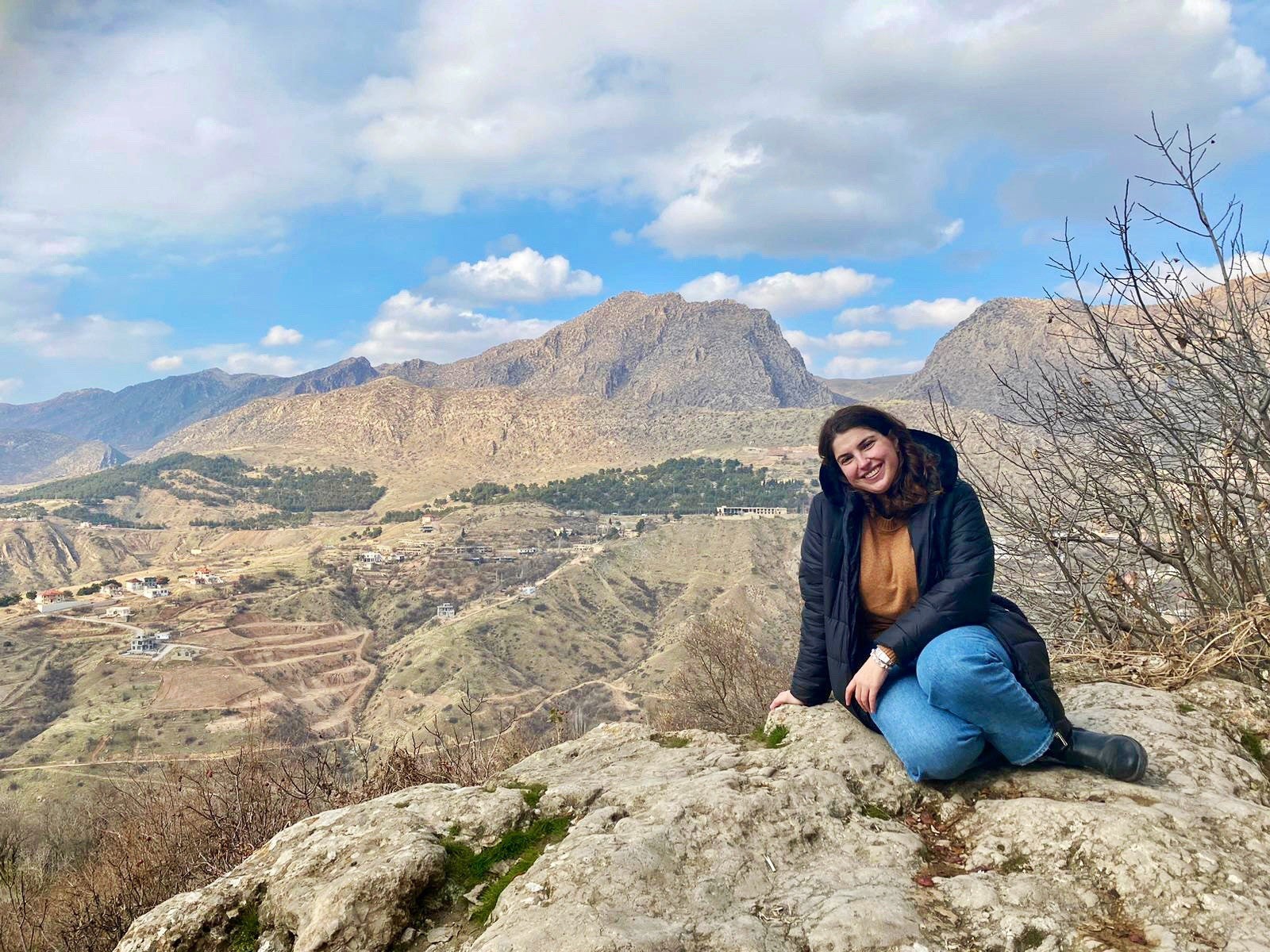 Pro Bono Stories
Spring Break Pro Bono Trips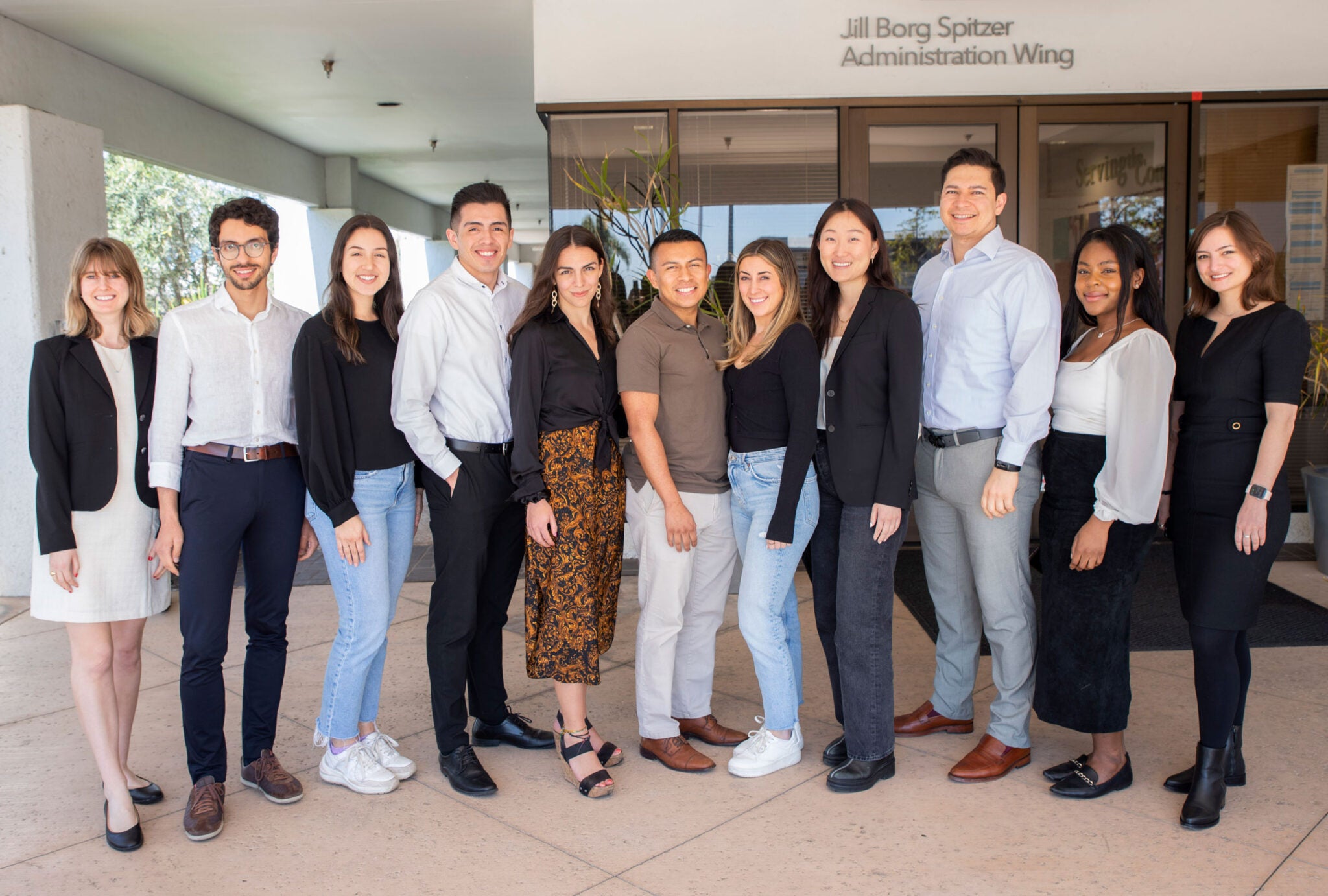 Stories from the Student Practice Organizations (SPOs)
Student Achievements
Students Who Have Completed 2,000+ Pro Bono Hours
Isabella M. Badia Bellinger
Sarah E. Blatt-Herold
Molly Crane
Hannah Lee Finnie
Mina Ibiye Kalu-Ezikpe
Apoorva Krishnan
Oliver Ma
Syeda Malliha
Olivia Murray
Sarah Ariella Rosenkrantz
Anne Miriam Woronecki
Students Who Have Completed 1,000+ Pro Bono Hours
Vandana Apte
Fjora Arapi
Sarah Gordon Armstrong
Ayodele N. Aruleba
Marlon Shane Becerra
Mariah K. Bellamoroso
Kevin Mark Bendesky
Matthew Besman
Michael James Blank
Olivia Ruby Blom
Suzanna Elise Hurlong Bobadilla
Christina M. Breitbeil
Alexander Jacob Brown
Samantha S. Camy
Rebekah R. Carey
Katherine Ayako Chu
Nayeon K. Chung J
essica S. Cianci
Christina Danielle Coleburn
Alexandra N. Cunningham
Cristina Dan
Neil S. Davey
Sophie Gottesman DeBode
Brian J. Dezurick
Marième Diop
Naima Drecker-Waxman
Isabel Espinosa Schatz
Riley Doyle Evans
Madison L. Ferris
Alison Taylor Gentry
Fredrica Florine George
Hannah Gerdes
Malia C. Gesuale
Lydia Singh Ghuman
Leonard Giarrano IV
Zachary B. Goldstein
Alexa H. Gray
Luca Greco
Grace G. Griffith
Harold I. Grigsby III
Alisha Gupta
Valerie Raizel Gutmann
Mattie C. Haag
James Roy Hamilton III
Gillian Hannahs
Kiese Tangye Kanza Hansen
Arabi Hassan
Delaney Irene Herndon
Laura Dylan Hipple
Rowan Hong
Sung Hwan Hong
Brendan Christopher Hopkins
Dylan K. Hosmer-Quint
Serena A. Hughley
Caroline Gail Jaschke
Ricardo Jimenez Solis
Joan Josiah
Ariella Paula Katz
Jaspreet Kaur
Charlotte Underwood Keeley
Stuart T. Key
Amelia T. Keyes
David Kilbridge
Raya Rivka Koreh
Samuel Eric Kurland
Rachel Landry
John Christopher Lawson
Emma Rose Leibowitz
Jessica C. Levy
Elbert Keng-Ming Liang
Arlene Altagracia Lopez
Graham E. Lowder
Pablo Arturo Lozano
Amanda P. Madigan
Jayee K. Malwankar
Carlos Cristobal Martinez
Katelyn Elizabeth Martinez
Gayane Matevosyan
Sean V. McDonough
Matthew T. Meehan
Colette B. Midulla
Michael E. Mitchell
Elizabeth G. Moens
Robert Molina
Emilie Raphaela Montgomery
Rebecca Faith Murphy
Samantha J. Nagler
Jessica N. Nelson
Rachel Niegelberg
Patrick N. O ́Connor
Ji Soo Janet Park
Krupa K. Patel
Stephanie Perez
Samantha Lauren Perri
Elena Adele Plenefisch
Lincoln R. Plews
Anastasia Pyrinis
Carolina Rabinowicz
Benjamin T. Rankin
Thomas Mitchell Roberts
Georgia Nicole Rochon
Jordan Alvis Rogers
Alexander S. Ropes
Shilpa Sadhasivam
Andrew D. Santana
Rachel Erin Schwarz
Emma Sherry
Miriam Liv Iversen Shestack
Dominic Joseph Solari
Lauren M. Spiwak
Martin Alexander Strauss
Hui Sun
Katherine E. Super
Emma Jane F. Svoboda
Tram Ngoc Tran
Sara Tsai
Elizabeth Rood Turner
Rebecca Elizabeth Tweedie
Dane Underwood
Rosa C. Vargas
Elena Maria Vázquez
Jason Rafael Vazquez
Kevin Ricardo Vazquez
Hannah Rose Wallach
Elizabeth Rosemary Walsh
Yiran Wang
Jennifer K. Ware-Phillips
Jaclyn Weinell
Nicole T. Yapp
Cathy Zhang
Tracy S. Zhang
Clinics in a Minute
This year we kicked off a new series on the Harvard Law School Instagram account (@harvardlaw) highlighting the student experience in the clinics and SPOs.
Retirements
Visit the OCP Blog for more student stories like these:
Congratulations to the Class of 2023!