Christina Coleburn '23 can't tell you where she's been working this semester — or what, precisely, she's doing there.
But while Coleburn is sworn to secrecy for now, the need for confidentiality does say one thing loud and clear: the work she is doing as part of Harvard Law School's Semester in Washington Clinic is clearly unique.
And she is enjoying every minute of it. "This experience has been, in a word, incredible," she says.
Coleburn is one of eight students enrolled in this year's program, which enables Harvard Law students to live, learn, and gain hands-on experience about what it's like to be a government lawyer — all in the heart of the U.S. government.
"As someone who loves the city of D.C., and as someone who wants to work in government one day, and who cares about a lot of issues affecting our nation and the world — this is the place to learn to be a government attorney," says Coleburn. "Here, you're in the eye of the storm, in a good way."
Coleburn says that students don't just gain invaluable legal skills during this once-in-a-lifetime opportunity to meet, mingle, and learn from some of the nation's top government lawyers — it has also helped her and many of her fellow students crystalize their futures.
"We have all become very good friends during the program," Coleburn says. "We get together to discuss what our placements are, including the issues we've been facing, or ethical conflicts of interest we are considering when it comes to our individual values and those of a government lawyer. And everyone has an interesting perspective to share. It has been phenomenal."
---
Video: On the scene — A Semester in Washington
---
Harvard Goes to D.C.
Fifteen years ago, Harvard Law School launched its Semester in Washington Clinic, an externship program focused on training government lawyers. Participants, generally second- and third-year students, spend their entire spring semester in the nation's capital, working full time at a government agency and attending twice-weekly classes on policymaking with Jonathan J. Wroblewski, a lecturer on law who has served as the clinic's director since 2010.
Past students have had placements at the White House Counsel's Office, the U.S. Department of Justice, the Department of State, Congress, including the House and Senate Judiciary Committees, the Federal Trade Commission, with judges, and with countless other agencies and departments across the federal government. "Every student has different interests, different career goals, and different educational goals, and we work with them to find a placement that fits those goals," says Wroblewski, who is also the director of the Office of Policy and Legislation in the Criminal Division of the U.S. Department of Justice. "The only requirement is that that their placement be in one of the three branches of the federal government."
What all the positions have in common is that students do real, consequential legal work, he adds — work that can have national or even international implications. Then, in class, students learn how to be policy advocates while delving into the moral and legal questions government lawyers often grapple with.
"The primary way the Semester in Washington program differentiates itself is the focus on policymaking," says Wroblewski. "While there is some overlap, the skills involved in policymaking are quite different than the skills involved in litigation or other kinds of legal work. They include social science and other policy research, understanding various policy processes, developing allies for change, understanding your adversaries, developing coalitions, and grassroots organizing."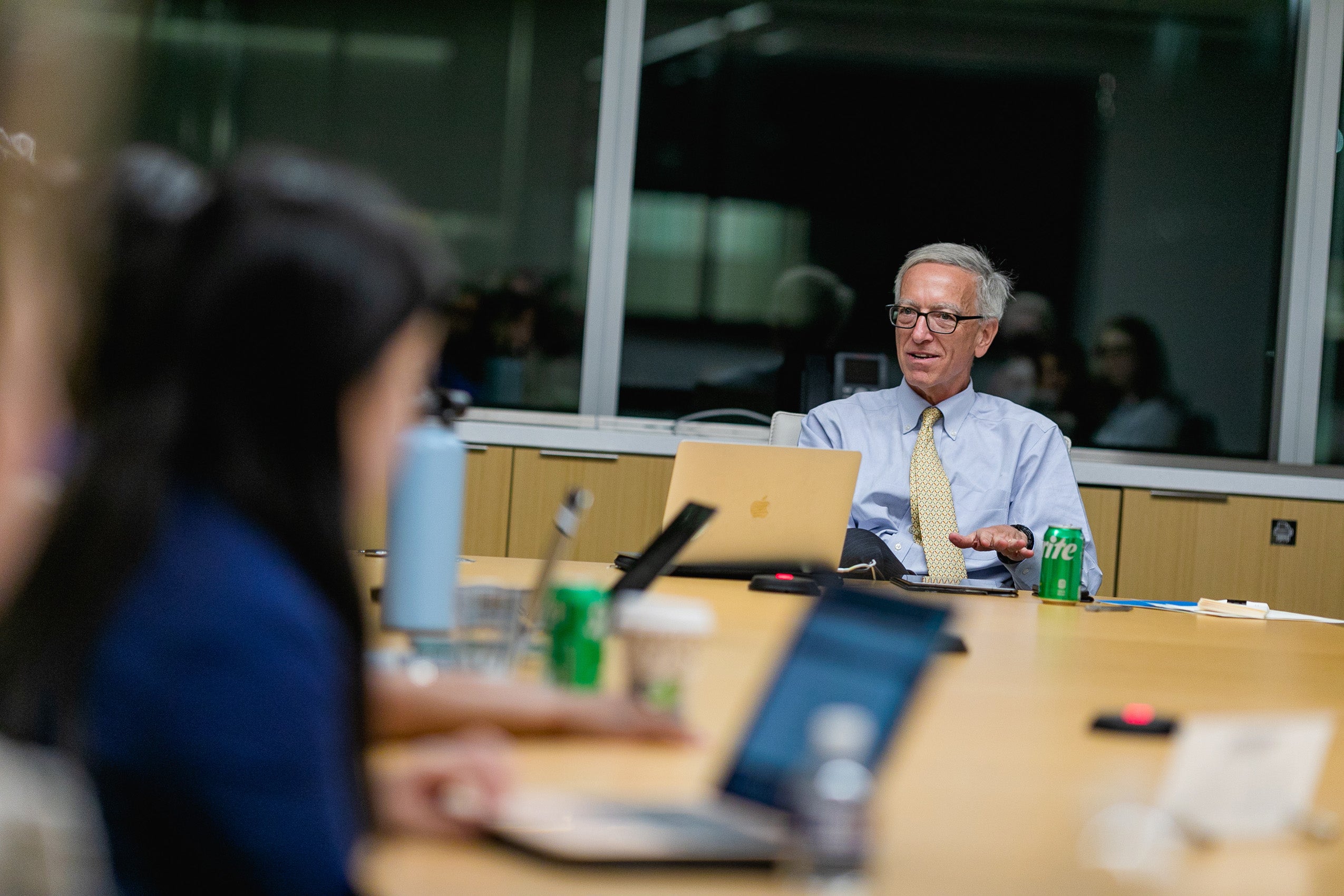 And there is no better way to develop coalitions than to make connections. Wroblewski also organizes frequent field trips and visits around D.C. throughout the semester, introducing students to a dizzying array of attorneys, policymakers, and officials from all three branches of government and those in the private and nonprofit sectors. Students have had the opportunity to meet and network with Supreme Court justices, court of appeals judges, members of Congress, advisors and counsel to the president, and even senior legal counsel at companies like Meta.
"Meeting with people from so many different backgrounds and different careers really gives us all an opportunity to find out where we would fit in government, and figure out if this is what we want to do," says Sarah Armstrong '23. "I'm so glad we have those opportunities."
Eye-opening and hands-on
Heather Zhou '24 came to law school with a background in public policy and an interest in seeing firsthand how policymaking happens in the real world. In her placement with Senator Richard Blumenthal's Judiciary Committee staff, she says she is doing work on real legislation every day, including understanding the impact of proposed bills, helping to draft new ones, and conducting exploratory research on topics critical to the senator's agenda.
Zhou also attends hearings and markups — meetings during which bills are discussed and amended — which she says has been thrilling. "When the senator votes, that gives me an opportunity to know what's on the legislative agenda in Congress. It has been a very eye-opening experience."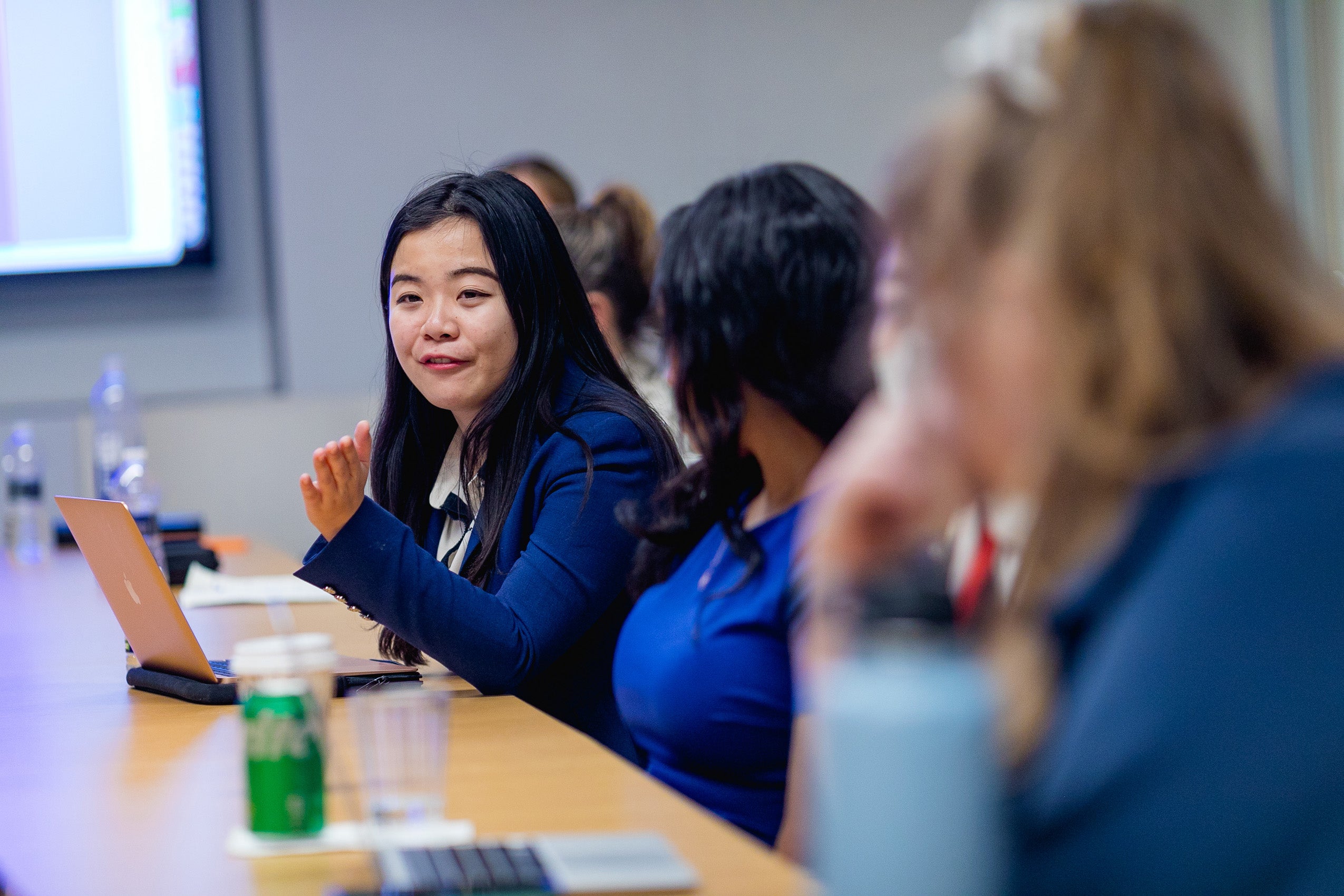 Jayee Malwankar '23 also describes her placement as "eye-opening." She plans to join a private firm immediately after graduation but hopes to work in public interest in the future. "And so, I wanted to be really intentional about the experiences that I was participating in during law school to set me up for that eventual transition," she says.
Like Zhou and Malwankar, Ji Soo Janet Park '23 says she also wants to pursue a public service career, particularly one in government. This semester, she's splitting her time between the the Office of East Asia and the Pacific and the Office of Consular Affairs, both part of the Office of the Legal Adviser at the U.S. Department of State. She's charged with researching and analyzing international legal issues, such as those concerning the Vienna Convention on Consular Relations and various sovereign immunity laws around the world.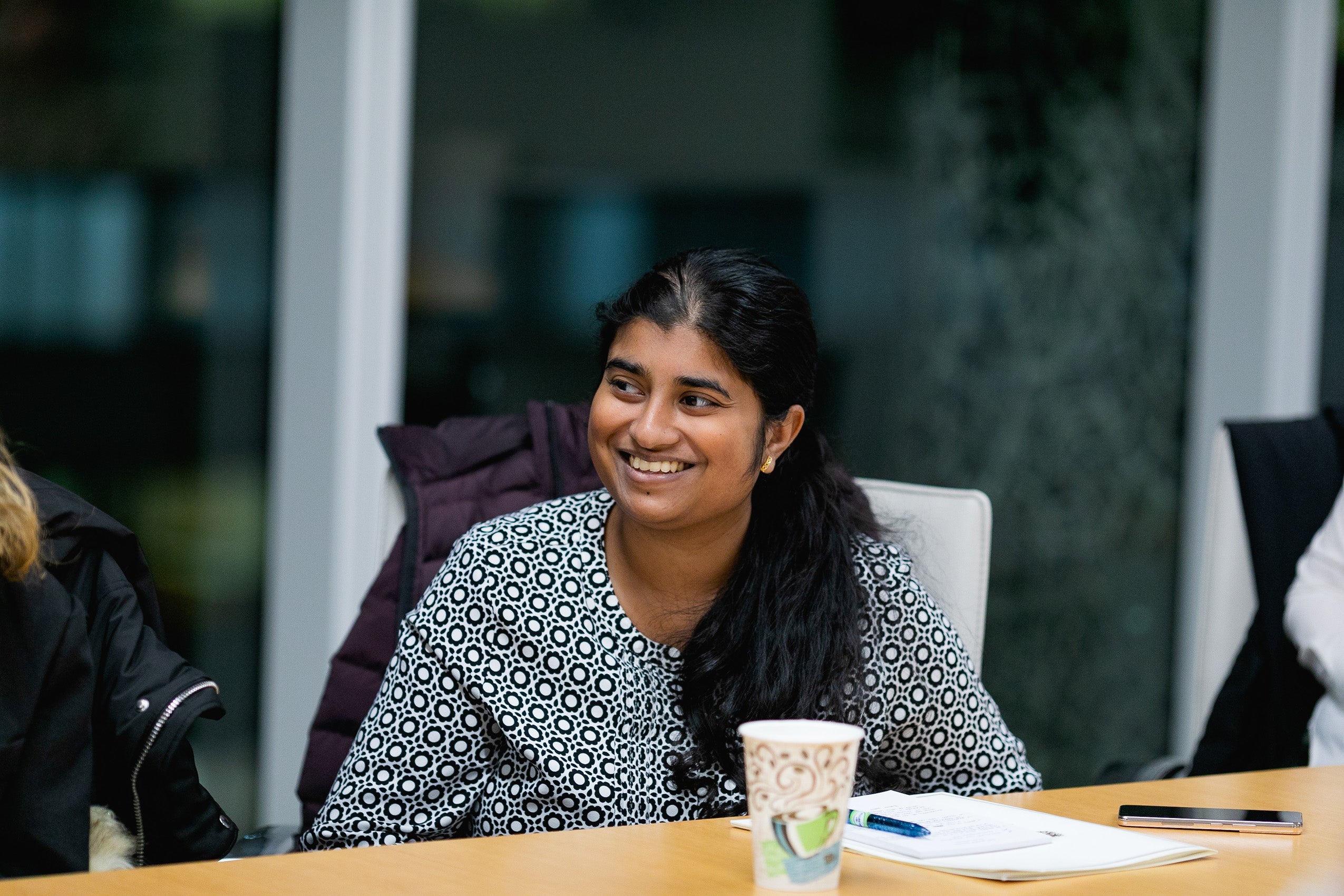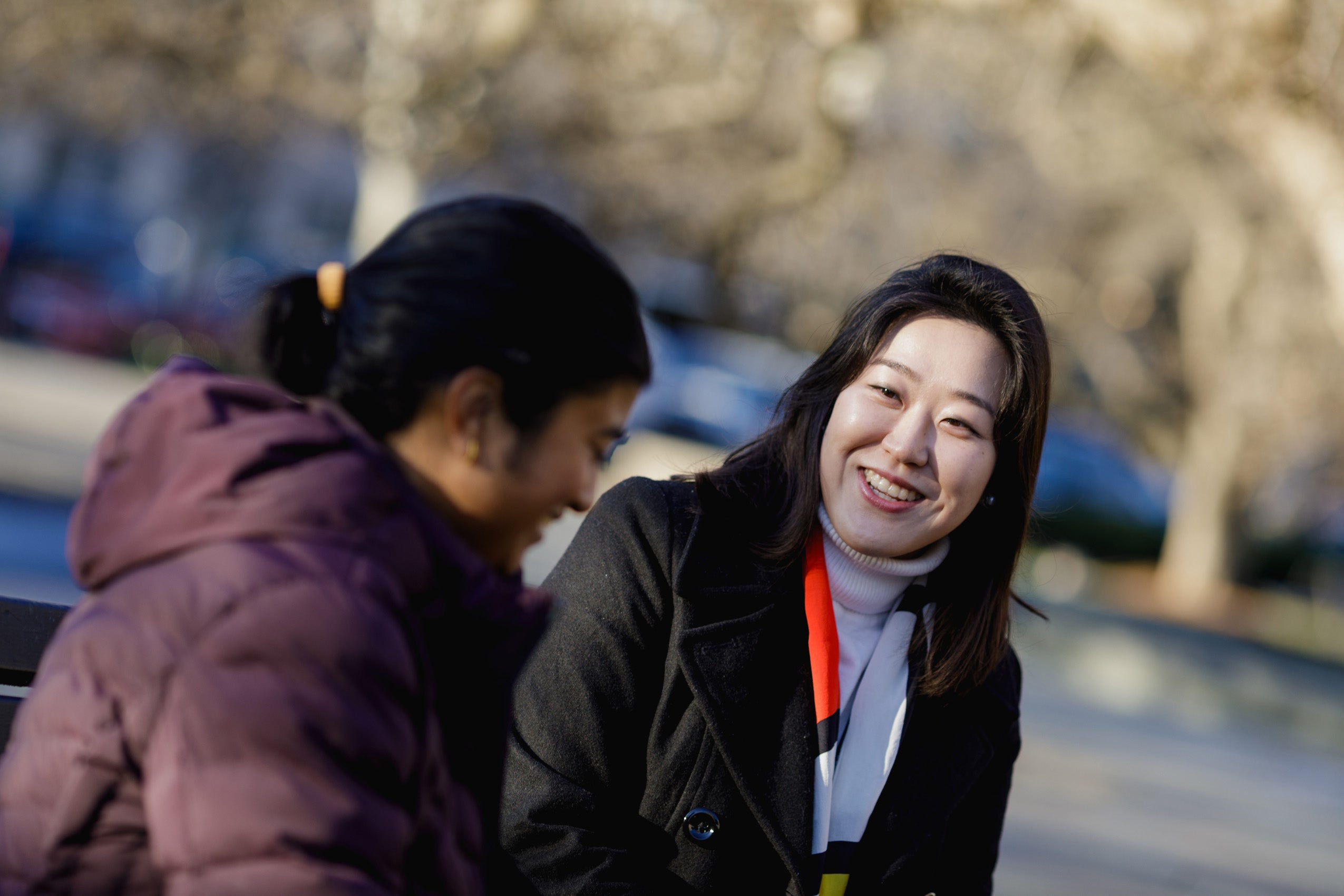 "It's been interesting to see how the different offices function, and how the attorney-advisers bounce ideas off one another, and how they immerse themselves in treaty negotiations and interpretation, which are the roles of the State Department that I am most interested in." Park says.
Armstrong, who is interning at the U.S. Department of Justice's Civil Rights Division, says that she has been interested in the Semester in Washington program since she started at Harvard Law. As a military veteran with an interest in public service, she wanted to explore careers in government, and chose her placement because of its dedication to enforcing civil rights laws.
As a law clerk, she has focused on law enforcement misconduct and hate crimes, writing memoranda and motions, researching evidentiary questions, and working on fact issues and discovery. It's hard work, she says, "but it's really rewarding and important work to see how the section vindicates these crimes for victims, victims who oftentimes would otherwise go left unheard because attorneys are hesitant to prosecute these crimes."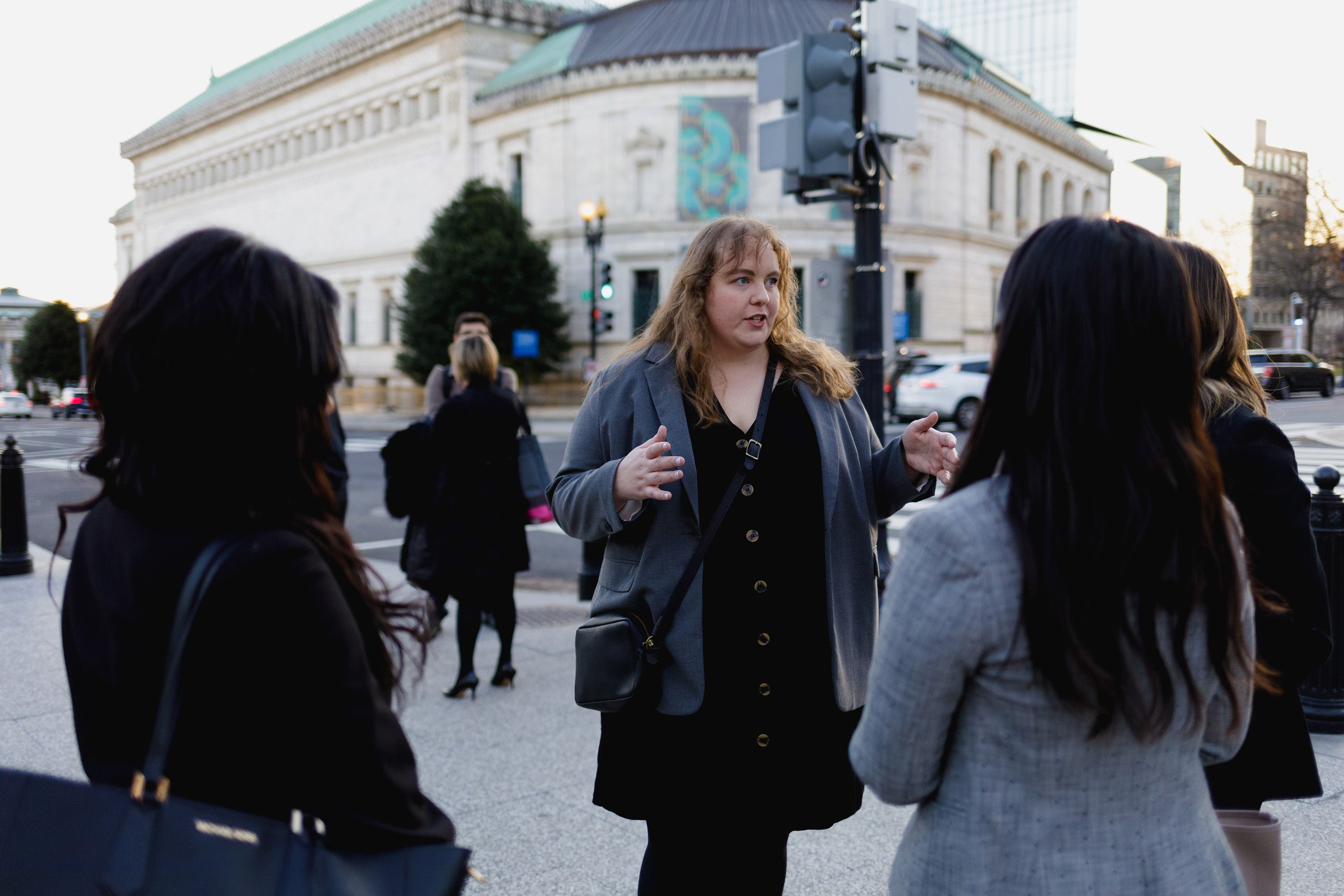 Armstrong says that she has also benefitted immensely from the mentorship of her supervisors — top lawyers in the Department of Justice. "The attorneys that I'm working for are so smart, and so passionate about the work that they're doing," she says. "I feel like I've found people that get me and get the work that I want to do."
Her office has been encouraging and supportive, she says, and she feels a strong sense of community. "I know the name of every person's cat who has one in the office. That's just how friendly everyone is. It's just been really wonderful to get to know people and see what working in the office is like, because it's let me know that I might want to work there."
One of Armstrong's supervisors, Angela Miller, an attorney advisor in the criminal section of the Civil Rights Division, says that she and her colleagues give their interns substantive work — and that they are an important part of achieving justice. "There are so many statutes that we have to enforce, research that we have to do, and sometimes our prosecutors can't do everything all at once," says Miller. "We really rely on our interns to help us achieve our mission, which is prosecuting the civil rights statutes, and in our civil sections, helping with civil enforcement. Without the interns, we wouldn't be able to function nearly as efficiently as we do."
She says she hopes that interns take away a better understanding of what it means to be a government lawyer — and maybe even discover their future career.
Building a network
In addition to learning from and working with some of the country's top government lawyers, many Semester in Washington students say they love being in D.C. and the connections they are making through their program and around the city.
"I had never spent time in D.C. before this internship, and I was kind of nervous about leaving Cambridge for a full semester," says Malwankar. "But I'm really glad that I did because it has been an unparalleled experience. Everything is new for me — every weekend I get to do something new, visit a museum, visit friends. I'm really glad that I took this chance."
Wroblewski says there is no better place to learn to be a government lawyer. "A friend of mine once said that if you want to be in the filmmaking business, you have to spend some time in Los Angeles. Candidly, I think if you want to be in the federal policy business, you need to spend a little time in Washington," he says. The ecosystem helps students get a feel for "the way Congress works, the way the executive branch works, the way policymaking works in various different kinds of agencies of the federal government," he says.
There are certain things that one can only do in D.C., echoes Zhou. "It is really the center of policy and politics, and you really see a lot of it happening every day."
For one thing, where else could a student meet a Supreme Court justice one day and a member of Congress the next? "The visit we had from former White House Counsel Neil Eggleston was particularly interesting," says Malwankar. "He spoke about his experiences in the Obama administration, but he also offered some insights on how the current administration is handling its legal challenges."
Park has also enjoyed meeting special guests and benefiting from their insights and advice. In one of the highlights of her semester so far, she says she has even had the chance to meet her "lifelong role model," Sung Y. Kim, the former ambassador to South Korea. "He was the inspiration for me to go to law school and pursue international law in the first place," she says.
A launching pad for a prestigious career
For many of the alumni who participated in Semester in Washington in the past decade-and-a-half, the program has served as a launching pad for their careers in government.
Afton Cissell '15 had long dreamed of working on Capitol Hill. During her final year of law school, she enrolled in the program hoping that it would help her secure a job there after graduation. "I'd spent both of my summers during law school interning on the Hill, had fallen madly in love with the place, and knew this is where I wanted to be," she says. "I decided the clinic was going to be a great glide path for me."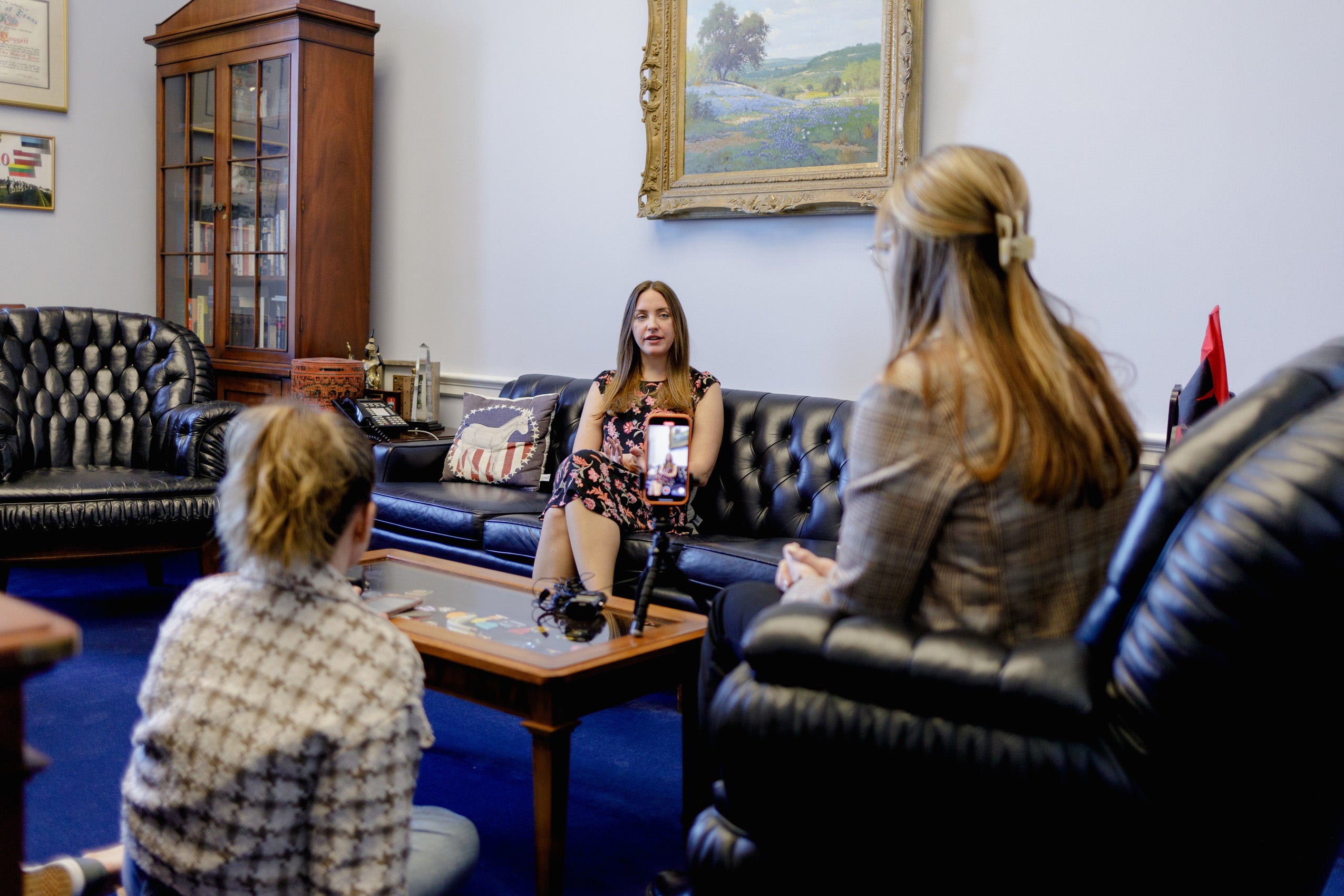 Her placement was with former Senator Al Franken, and she says his team treated her like any full-time staff member. Her first assignment was preparing remarks and doing background research for Loretta Lynch ['84]'s confirmation hearing as U.S. Attorney General, which she got to attend. Cissell also helped draft legislation, amendments, hearing memos, and questions for hearing witnesses, and even assisted with the senator's communications and publicity. "It was great to be part of this historic moment," she says of the experience. "And being able to get to know the senator so well, so quickly, was great. It was nice to spend that much time with him."
Her internship left her with priceless skills, she says, including the ability to quickly learn about new issues and analyze legislation, and to bring fresh ideas to the table. She says her semester in D.C. paid off: Today, she is the deputy chief of staff for U.S. Representative Lloyd Doggett of Texas.
"My experience prepared me for exactly what I'm doing now, because I'd already done it before," she says. "I was used to preparing people for hearings, being able to draft the remarks and the questions and legislation, monitoring floor activity or emergency response — I'd already experienced all of it, and so I could really hit the ground running here."
Like Cissell, David Ryan '17 says that his Semester in Washington placement helped lay the groundwork for his future. He worked for a U.S. District Court judge, reading briefs, drafting opinions, and offering his recommendations for how cases should turn out. "It was an insider's view into the decision-making process of a district court judge," he says. "We would meet with him and talk about the case and discuss how we were thinking about it, and then we got to go out and see the hearing unfold. It's a pretty cool experience to see that as someone who's still in law school."
Ryan is now an attorney in the Office of Intelligence within the U.S. Department of Justice, National Security Division. He says he learned a lot from the program's guest speakers as well. "The one that stands out for me is visiting the House Intelligence Committee office, and they gave us a briefing of what the committee staff does and what the committee is responsible for," he says. "That was something that I thought was really memorable and synced up with what I'm doing now."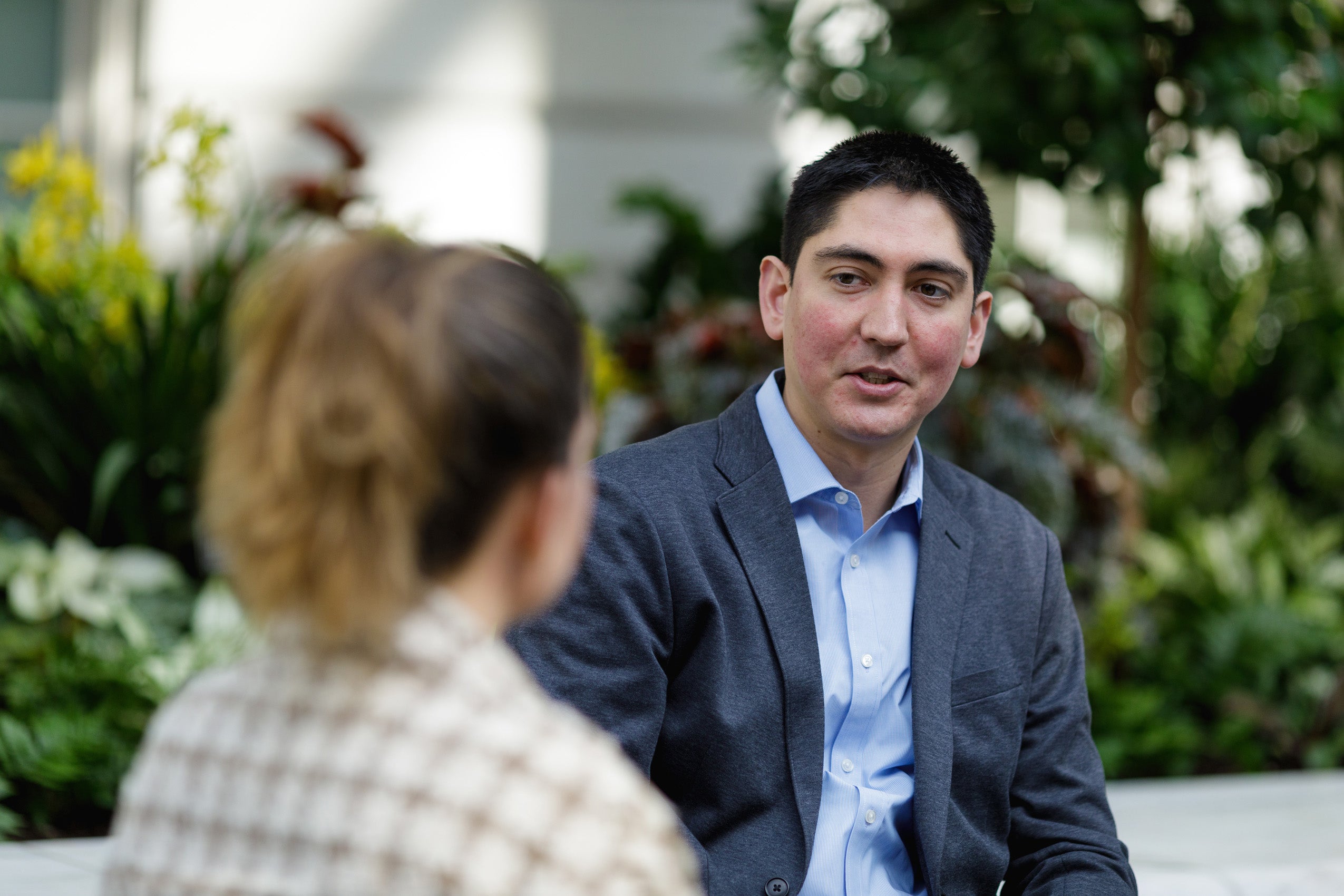 For Nate Tan '18, who is now an associate attorney at Morrison Foerster, the clinic was a way to live in D.C., where his wife was attending school, while continuing his Harvard Law studies. His placement was with Judge Kathleen O'Malley of the U.S. Court of Appeals for the Federal Circuit. "I did a lot of reading, lots of writing, got to see a lot of oral arguments, which is awesome," he explains. "Basically, I learned a lot more about how things are done in that court."
Tan, too, recalls the thrill of meeting with D.C. insiders, such as Congressman Joseph Patrick Kennedy III '09. But for Tan, the best part of the program was "meeting up with my classmates, who quickly became my friends," many of whom, he says, he is friends with to this day.
'In a word, incredible'
Why spend a full semester away from Cambridge and all of Harvard Law's other offerings? Participants point to the program's countless opportunities to make friends, build connections, and learn what it is like to be a government attorney — without necessarily having to commit to that career path.
"What is most gratifying to me is to see students whose lives are changed, whose career trajectories change as a result of their placement and their experiences in the program," says Wroblewski, adding that it's not just students interested in a career in government lawyering who benefit. "For example, we've had students who were going to be tax lawyers in the private sector, and they worked at the IRS to see how it works and how the IRS can be impacted by good lawyering. It can be an invaluable experience for anyone."
It's also exhilarating, says Zhou. "By spending a semester here, it will make your law school journey very unique, and you will be witnessing a lot of exciting things in a way that you haven't imagined before."
As for Coleburn, she promises to reveal more about what she's been doing after the semester — and her placement — ends. But for now, she feels comfortable in saying one thing, at least: that her experience has been life changing.
"This semester has been extraordinary, fabulous, fun," she says. "I'm having a great time. I'm learning so much. It has been the highlight of my law school experience."
---
Want to stay up to date with Harvard Law Today? Sign up for our weekly newsletter.