By Brian Dezurick '23
When I was growing up in Nashua, New Hampshire, I wanted to be a teacher. As a once challenging (read: nightmarish) student, I remember how impactful some of my teachers were in completely changing the trajectory of my academic career (shoutout to Mr. Johnson). However, after observing at a high school for a semester while in college, I became extremely frustrated about the lack of resources teachers had to help all the students in their classrooms. I saw students with learning disabilities being left behind as teachers were forced to make impossible decisions about how to allocate their limited time without enough adults in the room to address all students' needs. I knew I still wanted to be involved in education, but teaching was not the right fit. So, I started looking into law school.
When I read about Harvard's Education Law Clinic (also known as the Trauma and Learning Policy Initiative or "TLPI"), I was instantly drawn to it. The Clinic tackles issues in the education system on both systemic and individual levels. Not knowing how I wanted to impact the education system, I sought a program that would allow me to explore.
Since I started in the clinic, the experience has more than exceeded my lofty expectations.
Individual Representation Clinic
During the Fall of 2021, I started in the Individual Representation Clinic. In the Individual Representation Clinic, students are assigned to represent a family that has a child with disabilities. My client has a child with severe and unique disabilities, making their case extremely complex. Throughout the semester, I attended Individualized Education Plan meetings on behalf of my client, conducted legal research, drafted correspondence with the school district, managed a complicated student history, and, most importantly, developed a trusting relationship with my client. By the end of the semester, I was having a hard time giving up the case. There was still quite a bit to do, and I wanted to see the case through. So, I took an advanced clinical placement, where I continued working on the case throughout the winter and spring semesters.
During the spring semester, my client's child wanted to apply to a regional vocational high school. For those who aren't from Massachusetts or the surrounding area: vocational high schools are a big deal here, widely regarded as some of the best in the nation. Although my client's child was admitted, they realized that their regional vocational school could not provide the special education services to ensure they were successful there. This left my client with a difficult choice: take advantage of some of the best in the nation career training for her child, or continue receiving the special education services her child desperately needed to succeed academically. After much thought, my client decided not to send her child to the vocational school.
Capstone Project
Fast forward to Fall 2022, and I was brainstorming paper topics to fulfill the writing requirement of HLS and the capstone requirement of the Youth Advocacy and Policy Lab (Y-Lab) fellows program, which I had been admitted to during the summer. As I discussed with my supervisor, Mike Gregory, he urged me to consider how to tie my experience working with my individual representation client to my capstone paper. I thought through all the different issues I saw in the case, and the one that stuck with me was my client's experience with their regional vocational school. While I only had information about my client, I could not help but think this might be a more systemic problem for students with disabilities.
As I started to investigate, I learned about a group of advocates in Massachusetts working on another aspect of regional vocational schools: the admissions process. They contended that the admissions process at Massachusetts Vocational Schools discriminates against students based not only on disability status but also on race, socio-economic status, and English language learner status. After hearing this, I wanted to investigate further. I shifted the topic of my paper to encompass accessibility to vocational schools for students with disabilities both before and after they are considered for admission.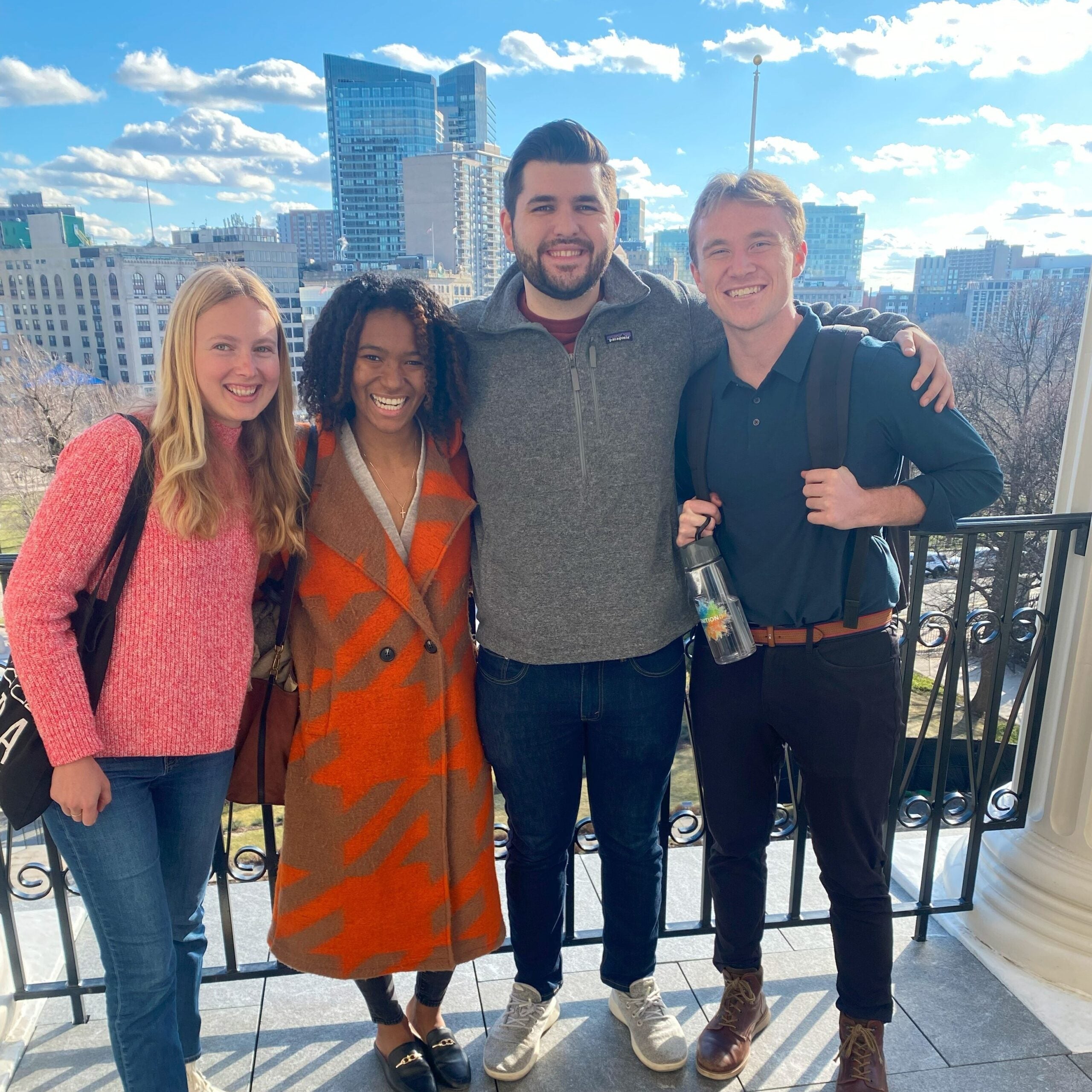 As I became connected with advocates in the space, I witnessed their efforts lead to the filing of a complaint against the Massachusetts Department of Elementary and Secondary Education before the United States Department of Education's Office for Civil Rights. At the press conference announcing the complaint, I had the privilege of hearing from Josue, a high school student who had been denied from his regional vocational high school. I walked away from that speech blown away by Josue's speaking abilities, especially at such a young age. I wanted to consider ways to get Josue involved with the clinic's work.
Legislative Advocacy Clinic
During the Spring 2023 semester, I enrolled in the Education Law Clinic's Legislative Advocacy Clinic. During this clinic, students have the opportunity to meet with 10+ Massachusetts legislators to lobby on behalf of the Safe and Supportive Schools line item (7061-9612) in the Massachusetts budget and mentor groups of students across the state to develop legislative testimony to advocate for the continued funding of the line item. After budget season, the clinic facilitates a Youth Summit, where students from across the state come together to put on workshops, build community, and, most importantly, provide space for all in attendance to raise their voices about issues important to them.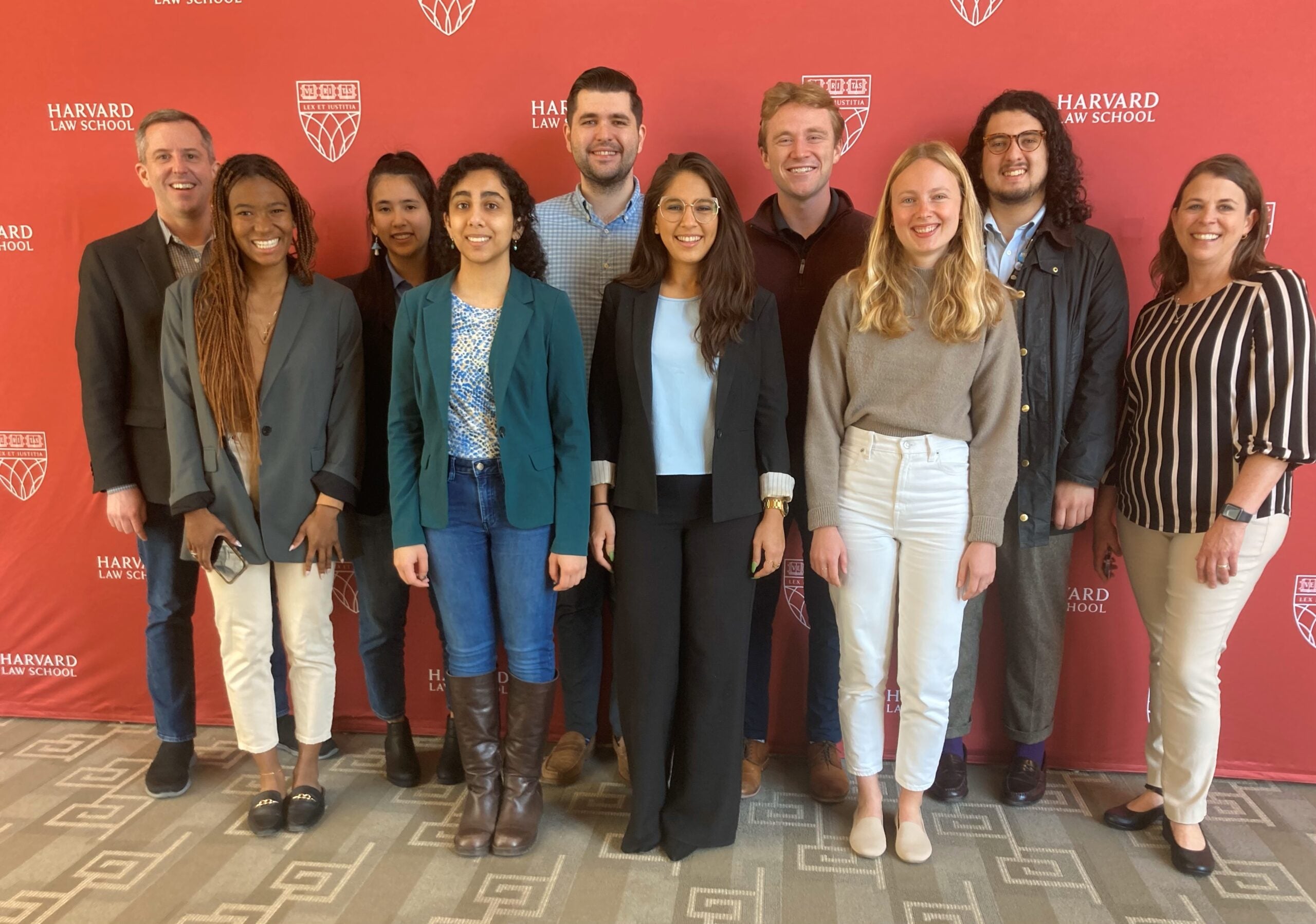 As the clinic was planning the summit, I was responsible for finding a keynote speaker. In finding a keynote speaker, I wanted to harness the power of youth voice. I didn't want another adult to come in and give the students a lecture. I wanted someone their age actively advocating for causes they cared about to show them what they could do now. Thankfully, I had just the speaker in mind: Josue. I contacted Josue's supervisor through La Colaborativa, a local community organization he was a member of. After chatting with Josue and his supervisor, Josue enthusiastically agreed to give the keynote. And Josue's supervisor asked if another group of students from La Colaborativa, the RIOT Squad, could join Josue in attending. We agreed and added thirteen more students to our attendance list.
Josue brought the house down as we kicked off the summit, and the RIOT Squad (on less than a week's notice!) put together an excellent workshop on podcasting, where they recorded actual segments of future podcasts they will be releasing. One of the podcasts they recorded was about the discriminatory admissions policies at Massachusetts Vocational Schools, led by their organization's expert: Josue.
As this school year ends, and as I am about to graduate, I cannot help but reflect on my incredible experience in the Education Law Clinic and the Y-Lab Fellows program at HLS. Seeing a topic I became interested in through my individual representation case become the focus of my year-long capstone project, which helped influence the Youth Summit the Legislative Advocacy Clinic facilitated, was a serendipitous culmination of my fantastic experience at HLS.
I will be forever grateful for the lessons I learned at 23 Everett Street or the "Yellow House." I learned how to recognize system problems through individual client representation to identify issues that require more systemic inquiry. I learned how to build a trusting and client-centered client relationship. I learned how to become a better researcher and writer. I learned how to become a better advocate. To sum it all up, I learned how to be a better (future) lawyer.