This year, Ryan Gunderman '23 was named the 2023 winner of the William J. Stuntz Memorial Award for Justice, Human Dignity, and Compassion. The Stuntz Award recognizes a graduating student who has demonstrated an exemplary commitment to those principles while at Harvard Law School.
As Gunderman's nominators noted, his commitment to justice, respect for human dignity, and compassion "shine through" in his service to his community at Harvard Law School, his role as a mentor to undergraduates, and his tireless work for clients in clinical and student practice organizations. "Ryan lives and breathes compassion and justice in his work in and out of the courtroom," they wrote.
Throughout his law school career, Gunderman represented indigent criminal defendants at Harvard Defenders and the Criminal Justice Institute.
In his first year at Harvard Law School, Gunderman joined Harvard Defenders — a student practice organization that represents low-income defendants for free in criminal show-cause hearings — determined to ensure that low-income clients had representation during the pandemic. During his second year, he participated in the Capital Punishment clinic, advocating for clients on death row.
Throughout his final year, Gunderman has been a passionate member of the Criminal Justice Institute — through which students represent indigent clients in the Boston criminal courts — where he worked under the supervision of its faculty deputy director, Dehlia Umunna. His work has been recognized not only within Harvard, but was also noted by practitioners in the Washington, D.C. Public Defender's office.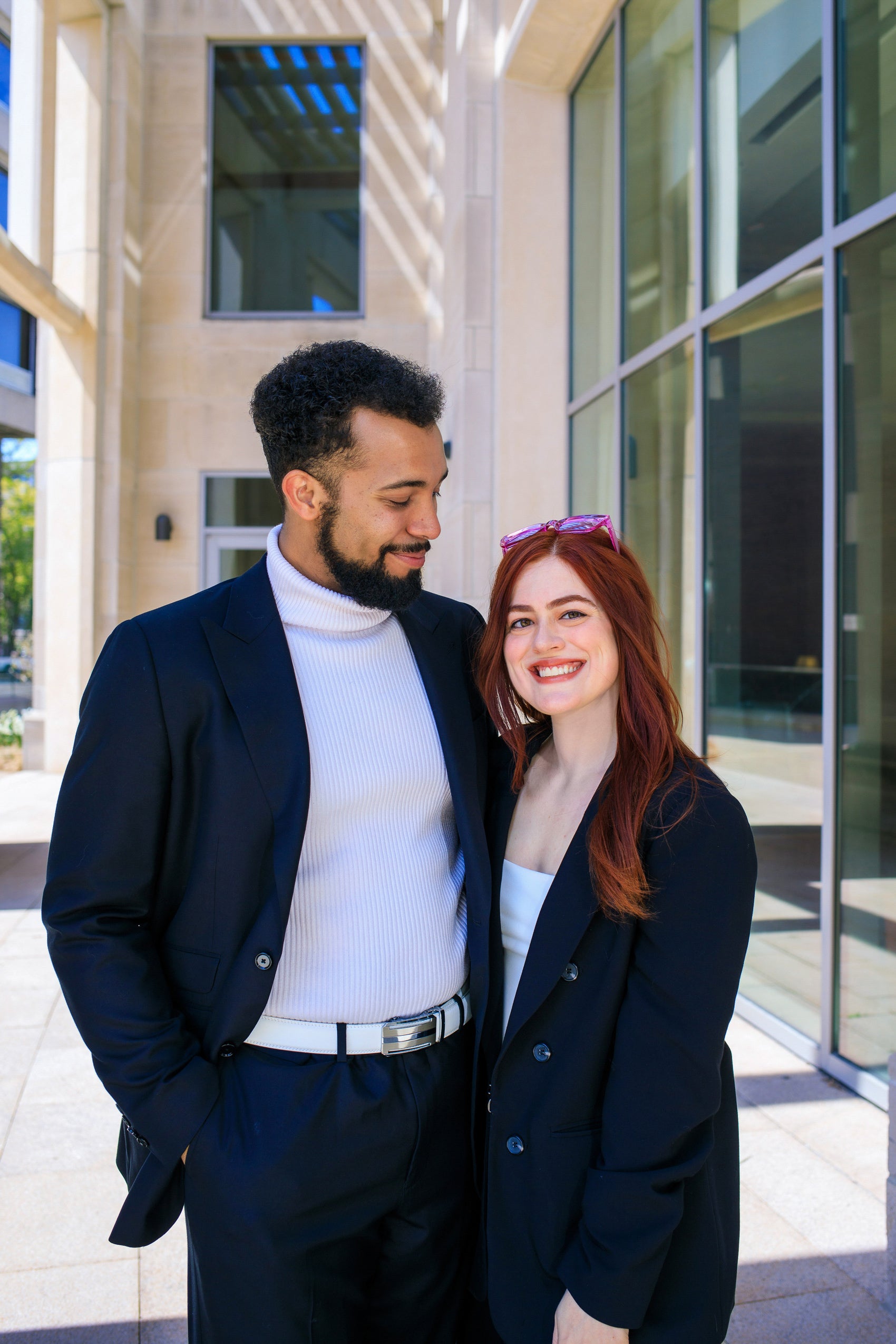 "Ryan Gunderman exemplifies the absolute best of a client-centered advocate," said Umunna. "His tireless work on behalf of a non-English-speaking client was inspiring. Ryan approached his work with meticulous attention to detail and genuine care for his client's circumstances. He was persistent and resourceful with his investigation, courtroom advocacy, and client relationships. Ryan earned the trust and respect of his numerous clients and colleagues and will be missed. I am incredibly proud of the stellar work he did while at CJI!"
With his wife, Danielle Gunderman '24, Gunderman serves as a resident tutor at Adams House at Harvard College, where they focus on the academic and personal well-being of 36 undergraduates.
There, Ryan helped launch the Adams House Human Liberation Collective, which brings in speakers to educate the 500 students in Adams House about professional and community efforts to liberate marginalized groups, including the Transformational Prison Project, an organization that brings restorative justice into Massachusetts prisons.
A nominator noted that six months after Ryan brought Harvard Law School Professor Adrian Lanni and the leaders of the Transformational Prison Project to speak to undergraduates about restorative justice, one of them reached out to personally thank Ryan; because of his work, she had been inspired to advocate for restorative justice. "This is but one example of how these events have touched lives," they wrote. "Ryan's work has directly resulted in undergraduate students researching, writing, and organizing activism focused around fostering justice, respect for human dignity, and compassion."
Currently an active duty captain in the U.S. Army, Gunderman graduated with honors from the U.S. Military Academy at West Point in 2017, with a Bachelor of Science in English Literature.
He served three years in the Army as an intelligence officer at Ft. Bliss, Texas, with top-secret security clearance before matriculating at Harvard through the Funded Legal Education Program, which sends commissioned officers to law schools in preparation for becoming Judge Advocate General, or JAG, officers.
After graduation, he will serve as a JAG officer. Gunderman says he expects to fulfill his military commitment within the next 10 years, and after he plans to become a public defender with a focus on death penalty litigation. It's a goal, he said, inspired by reading "Just Mercy," the memoir by Bryan Stevenson '85.
The Stuntz Memorial award, established in 2011, is given in honor of the late William Stuntz, a renowned scholar of criminal justice at Harvard Law School and a teacher much beloved by students and colleagues.
"It is not rare to find passionate HLS students, but it is rare to find a student whose work will leave as lasting an impact on as many individuals as Ryan Gunderman," wrote a nominator. "Ryan is truly a role model not only for his undergraduates but sets an aspirational example for how to live an impactful lifestyle for all lucky enough to know him."
---
Want to stay up to date with Harvard Law Today? Sign up for our weekly newsletter.