By Olivia Klein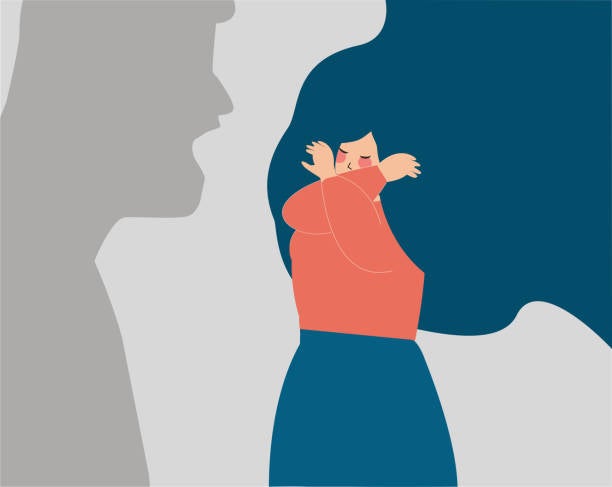 Abigail was nervous the first time she walked into the courthouse. She'd been working with students at the Family and Domestic Violence Law Clinic, and she wanted to make sure that her story was told in the courtroom.
"I thought that I was going to be able to speak, and I did at times, but the students were really my voice," she remembers. "It was important for me to have someone make sure that my story was told correctly."
She walked into the courthouse several more times after that first day – for a temporary restraining order, permanent restraining order, temporary orders, and divorce – and each time, she says, the students got her story right.
For years, Abigail had been facing domestic abuse in her relationship. She was eventually connected with the Passageway program at Mass General Brigham. Walking into the program's secluded center, "I found it to be a safe haven for me," she reflects. She spent time with the program's advocates, telling her story for the first time. "I was able to just speak my mind. They were very patient, welcoming, and understanding," she says. "They knew when not to speak and just listen, and I feel that, as a survivor, that was very important for me."
Eventually, Abigail was referred to the Legal Services Center (LSC) through the medical-legal partnership with Passageway. Beginning legal proceedings against her abuser was scary at first, she recalls, in part because of her background and upbringing: "I come from a household where we brush things under the rug. We don't speak against our partners, our husbands, our fathers, our mothers. If you're going through abuse in the home, you just be quiet and don't tell anyone your story. To be able to speak up and break that generational curse was everything to me."
Abigail worked closely with former clinical instructor Stephanie Davidson and several semesters of different clinical students under Davidson's supervision over the course of her several years of legal proceedings. Some of Abigail's student attorneys didn't break a sweat under questioning in the courtroom, while others were nervous as they prepared – nonetheless, Abigail had faith in them and knew that their clinical instructor was right behind them, ready to jump in at any moment necessary. She found comfort in the steadfast support of the clinic throughout the various stages of her proceedings and her accompanying emotions.
"LSC helped me through it all," she says. "At first, I was afraid to even file for the temporary restraining order, because I didn't know if he was going to try to retaliate. After a couple of years, we went ahead with a permanent restraining order, and then I got divorced. The people at LSC were always there, no matter what case it was."
When it comes to making sure her voice is heard, Abigail isn't nervous anymore. These days, she works with the Children's Advocacy Center of Suffolk County as an advocate for survivors. In October, she was a speaker at their Step Up & Speak Out benefit event, which raised over $77,000 in the fight against child abuse. After Abigail's daughter experienced her own sexual assault, Abigail saw firsthand how District Attorneys and first responders can be crucial for the survivors' experience. Now, through the Children's Advocacy Center, she leads sessions for District Attorneys detailing the difficulties of abuse survivor's experiences in the court system and how survivors can be best supported.
"I want to make things different for the generation to come," she says. She and her daughter have a strong relationship now, having gone through their healing journeys together.
"For me, it's important to break these generational curses. It's important that we break the stigma in Latin, Caribbean, and every kind of background, of brushing things under the rug. You've got to speak up, and you can be safe doing it. I can't allow a fear of retaliation to stop me from doing what I'm doing. I know for a fact I'm helping other people and being a voice for those who don't have a voice, and to me, that is everything. I stood up there [at the benefit], and I spoke, and I was a voice for my daughter, first and most of all, but also for myself as a survivor. It was important to me."
To anyone in a difficult home situation considering reaching out for help, legal or otherwise, Abigail has one message: "I know it's tough. Don't be afraid. Someone is actually here to listen to you, and we want to help. We want to be your voice."