By Olivia Klein
When the Federal Trade Commission (FTC) opened a request for comment in anticipation of an upcoming rule making on commercial surveillance, the Cyberlaw Clinic was eager to contribute. A team of three students, led by the clinic's assistant director and lecturer on law Jessica Fjeld, dove into research.
The clinic submitted the comment on behalf of four projects associated with the Berkman Klein Center for Internet & Society (BKC): the Lumen database, the Data Nutrition Project, the Risk Assessment Tool Database, and the Youth and Media project. These projects have a combined decade of experience in transparency reporting about emerging technologies, and the clinic was uniquely suited to convey their knowledge as concrete recommendations for the FTC.
"My hope is that if the FTC gets over the hurdles to policy making in this area, that we can enhance the effectiveness of any mechanisms they create, by translating insights from these longstanding projects," said Fjeld.
Under Chair Lina Khan, the FTC is exploring this new rulemaking in light of the variety and severity of risks posed by unprecedented amounts of data collection. The clinic's comment outlines several key recommendations for practical ways that the FTC could use its influence and regulatory powers to implement protections for consumers.
"One of our focuses for the comment was to make tangible company recommendations," says Alice Hu '24. "We wanted to be specific with the insights that we were bringing in from our clients. Our comment has concrete examples and details." The suggestions are meant to influence how the FTC would construct regulations, should they decide to create them.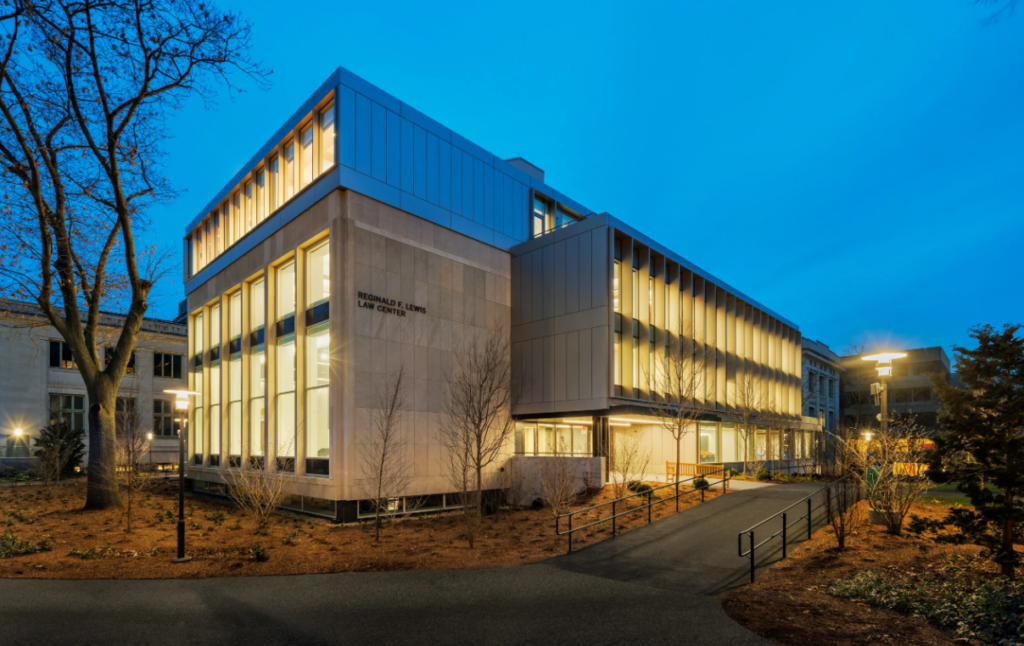 In collaboration with Fjeld and their clients, the team of students immersed themselves in research from all angles, exploring data privacy concerns deeply and widely to decide how best to narrow their approach. Luckily, the clinic is also based at the BKC, so the students were easily able to connect with their clients, experts right across the hall.
"We used an iterative process," reflects Ali Jenkins '24. "We had initial calls with [the project leaders] and sat in on each other's calls and reconvened. Then we would do follow-up team calls with all the other clients' feedback and experiences in mind, and we were able to get their thoughts on these concepts that we had begun to build on top of each other. That helped us up come up with common threads and tie them together into specific actionable items."
Out of this process emerged recommendations that would contribute to a system of end-to-end data transparency, which is the ultimate goal, said Samiksha Ramesh '24. In essence, end-to-end data transparency would allow consumers to know what data is collected on them, why, and where it is going.
Ramesh explains the concept: "There was a lack of intentionality when data first started being collected and mobilized. If you went to Google today and asked what data they have about you, they don't have a mechanism where they could pull everything that they have. They wouldn't be able to trace any of the pipelines where that data has been used and is now engrained."
"What we think of as end-to-end data transparency would be that in the first instance when a company is collecting data about you, they're very specific about what they're collecting and how they're going to use it. If I were to one day go to Facebook or Google and say, 'what data do you have on me?' they would be able to almost instantaneously trace it through their systems. Then if I said, 'I want you to delete it,' they would be able to almost instantaneously delete it, and it wouldn't affect their infrastructure."
For the team of students who have had a variety of professional experiences in technology and data, their research still brought some surprises. "I was surprised by the lack of understanding that companies have about their own data that they're collecting," said Jenkins. "They don't even know what they know about you, yet they're selling that data in a whole system. It made me realize that there are a lot of threshold issues that have to be addressed in order to get better control over what data is collected."
The students recognize the lofty nature of their data transparency goal: "That's probably super far away, but it is something to keep in mind for future data collection and future pipeline development. We think the sooner we implement that, the stronger progress will be," Ramesh says.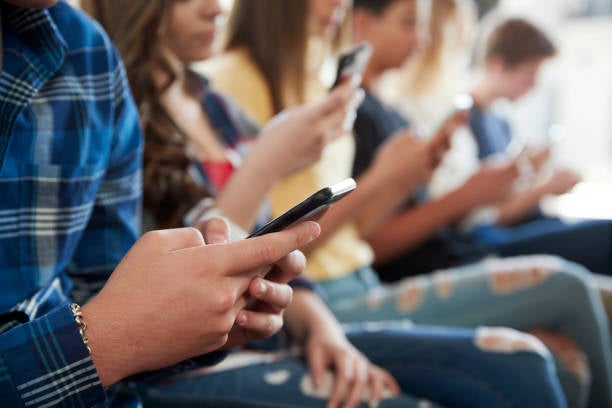 In the meantime, their recommendations have a focus on what regulations can do to protect vulnerable populations online, particularly young people. Using insights gathered from conversations with the Youth and Media project at BKC, the students knew that they wanted to highlight the importance of the youth perspective in rulemaking.
Research from the Youth and Media project has shown that young people tend to think of privacy on an individual scale rather than a systemic scale, focusing more on what their parents and classmates will see of what they post online than what personal data companies may be collecting. "One of our recommendations that we thought would help capture the nuance in how we understand privacy would be for companies to include teenagers and their input in design processes in the first place, so that they can understand what sorts of privacy are important to teenagers and take that into account," says Ramesh. "That way, when they're shaping their privacy policies, they're respecting the agency of those teenagers and not forcing them into a standard that only protects privacy as adults think of it."
Lawmakers in other spheres are currently exploring similar solutions in the realm of data transparency; in Congress, Representative Suzan DelBene presented a bill with a parallel mission to the clinic's comment. "It's great to see this convergence of efforts from the agency side and the legislators working on this issue," said Hu.
For now, the comment is in the hands of the FTC, and the students are hopeful that their thorough research and recommendations pulling from the wealth of expertise associated with BKC will influence the agency's ultimate rulemaking.
"It was really wonderful to see the different branches and affiliates of BKC come together in the comment," said Hu. "We were able to pull in experts from across different parts of the sphere of BKC's influence, and it was great to see how much expertise there is and the breadth that the center covers."