Keeping Tabs is a Q&A series that follows alumni on their careers after graduation, the lasting impacts of their clinical and pro bono experiences at HLS, and their experiences in a variety of sectors of law.
---
Diane Lucas '07 is the Pro Bono Counsel for Racial Justice at Davis Polk. Lucas is the first to hold the position, which is the first of its kind at the firm. She develops, supervises, and promotes pro bono projects focused on systemic racial justice initiatives. Prior to joining Davis Polk, Lucas spent ten years in public interest work, at the Legal Aid Society, Office of the Attorney General of New York, and The Justice Collaborative. As a student at HLS, Lucas fostered her interest in client-centered advocacy as a member of Harvard Defenders. We caught up with Lucas to learn more about her unique role, how to create successful partnerships in pro bono work, her role models for successful advocacy, and more.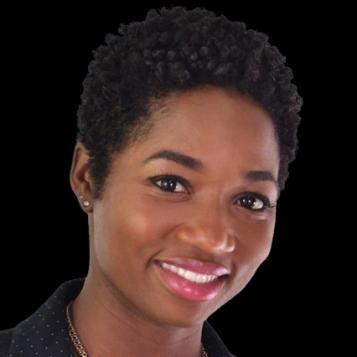 Office of Clinical and Pro Bono Programs (OCP): Please tell us about your role at Davis Polk. What are your objectives when developing the firm's pro bono focus?
Diane Lucas (DL): I am Pro Bono Counsel for Racial Justice Initiatives. I work with lawyers across the firm and our nonprofit and community partners to develop, supervise and promote systemic racial justice pro bono matters. Our ultimate objective is to leverage our pro bono resources to combat racial and social injustice and inequality in the law. How we think we get there is to partner with some of the most impactful nonprofit and community organizations committed to racial justice and to give our attorneys the tools to not only do the work, but also foster and progress intersectional racial justice in the ways in which we do our work.
OCP: Since the summer of 2020, when the murder of Mr. Floyd spurred a national reckoning about racial injustice, many organizations have made commitments to addressing systemic inequalities in their fields. How do you think law firms can make real progress towards fulfilling these commitments, and what is the role of pro bono work in this mission?
DL: I think progress, in part, comes from institutionalizing roles such as mine so that they are longstanding, even when there is less of a societal push to focus on systemic racial justice issues. My role was created in the wake of George Floyd's murder. It was the first of its kind, and demonstrates the firm's commitment to addressing systemic racial and social injustice and inequality. It is also important to name that the role is focusing on systemic racial justice initiatives. Much of the pro bono work Davis Polk did prior to creating my role was racial justice work. But there is power in acknowledging and naming that we are prioritizing addressing racial injustice, and in particular systemic racial injustice.
Even if law firms do not have a dedicated racial justice pro bono attorney, they can make real progress by consistently doing impactful racial justice pro bono work. There are so many opportunities for members of the private bar to use their vast talents and resources towards the fight against racial injustice in the law.
OCP: How can law firms create successful partnerships with nonprofits and community organizations, especially in the area of racial justice?
DL: The key to having successful partnerships with nonprofits and community organizations is developing a relationship in which there is respect, trust and clear communication. Most often, these organizations are the experts of the facts and/or that particular area of law, and your case may be part of a long-term movement strategy. Respecting that, learning from them and being deferential as appropriate, is important. Particularly in racial justice matters, nonprofits and community organizations are often times closest to the people and communities most harmed by systems of racism and more informed about the demands and needs of the communities they serve.
Also, the partnership between law firms and nonprofits and community organizations is often strengthened when law firms become allies in executing the organizations' missions. This can include having partners on their board; keeping abreast of their priorities and what they're working on; and contributing resources to the organization's work, among many other ways. Many of the larger nonprofits and community organizations have pro bono liaisons that can help foster and maintain these relationships.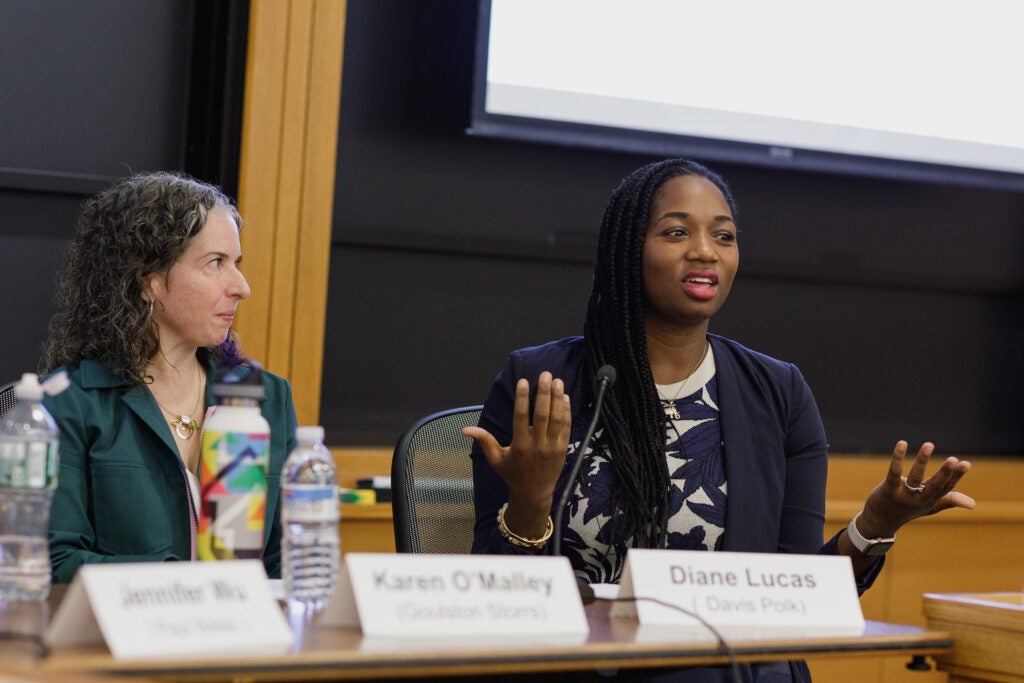 OCP: Prior to joining Davis Polk, you had worked in the Civil Rights Bureau of the Office of the New York State Attorney General and the Criminal Defense Division of the Legal Aid Society. What universal or unique lessons have you learned from your varied experiences across government, public interest, and private sectors?
DL: I was in public interest for ten years prior to transitioning into pro bono practice at Davis Polk. I've also done direct-client representation, as well as government and policy work. What I've learned throughout all those experiences is the importance of client or constituent-centered advocacy. It is critical in doing this work to always focus on the people who will be most directly impacted by your decisions in the case or project.
OCP: What qualities stick out to you in lawyers who have modeled successful advocacy?
DL: The first quality is being hopeful. Bryan Stevenson talks about hopelessness as the enemy of justice. In civil rights work, you often lose many more cases than you win. The losses are often devastating. But to be a successful advocate, you have to be hopeful and continue to fight for transformative change. Another quality is being able to clearly articulate arguments in a way that is easy to understand and relatable. During my 1L year, Randall Kennedy, who was my section leader, told our class that in order to be effective advocates, we need to be able to explain even the most complex areas of law as if we are talking to our uncle (who is not a lawyer). That has stuck with me throughout my career, particularly when preparing for jury trials and working with clients. Lastly, successful advocates are visionaries — they have a vision for how things could and should be, and then they execute, even when all the odds are against you. I think of Lani Guinier, who was also one of my professors, and was a model for envisioning what the law could be, not just what the law is, which was demonstrated in her scholarship and advocacy around voting rights and structural racism.
OCP: While at HLS, did you participate in any clinics or student practice organizations? Do any memories stick out from your clinical experiences? Did you bring any skills developed there into your legal practice?
DL: While in law school, I participated in the Harvard Defenders and the Trial Advocacy Workshop ("TAW") with Charles Ogletree and Soffiyah Elijah, who both became career-long mentors. During those experiences, I had the opportunity to develop my trial and client interviewing skills. I remember doing a mock trial for TAW in front of some of the most brilliant attorneys and judges in the country giving their full-throated critiques and advice on how to be the best advocates we could be. We were also videotaped and given substantive feedback by HLS faculty. It was intimidating, but also one of the most rewarding experiences in my legal career. I also learned how to be organized and balance competing obligations. I had court appearances for clients in criminal proceedings, while also having to get back to campus in time for classes. I had to balance preparing for trials while also preparing for classwork. I learned how to triage and how to prioritize my cases. This was a great lesson I've applied throughout my career, but especially as a public defender.
OCP: What advice do you have for students hoping to stay engaged in pro bono work after graduation?
DL: If you decide to go into private practice, choose a law firm with a stated and demonstrated commitment to pro bono. Research their pro bono practice and whether pro bono hours count toward any billable hour requirements and/or count the same as for your billable matters. I encourage you to choose pro bono cases dealing with issues that you are passionate about and/or want to learn more about. Pro bono cases are an opportunity for you to hone your legal skills or learn new ones, while working on impactful cases for pro bono clients.
---
Diane Lucas joined us during Pro Bono Week 2022 as a panelist for Law Firm Pro Bono: Protecting Civil Rights. Read more about Pro Bono Week and watch the panel here: