The legal profession is undergoing a shift, as movements for social and racial justice grow, and as more and more people are looking beyond our courts to advance them. Today's public interest law students are eager to bring a fresh approach to legal practice and to explore integrating legal practice with community-driven campaigns for change. The Institute to End Mass Incarceration (IEMI) Clinic gives public interest-minded students interested in a non-traditional approach to law precisely this type of space to learn under the guidance of leading experts.
"I came to law school interested in civil rights and criminal defense, and while I've really enjoyed learning the doctrine, I was looking for a non-traditional clinic that was thinking holistically about everything that a lawyer can do today. That's why I wanted to join the Institute to End Mass Incarceration Clinic," says Apoorva Dixit '24.
In the Institute to End Mass Incarceration Clinic, the law is used as one of many tools for supporting communities working to bring about the end of mass incarceration. IEMI's approach starts from the premise that meaningful change will come from communities themselves: from those impacted by the countless ways in which mass incarceration manifests. Its approach also rests on another premise: legal work is, and will be, an important part of ending mass incarceration, but how it is developed, pursued and understood must be radically reconfigured to account for the truth that lawyers are, and should be, but one part of a larger movement ecosystem. To this end, the Institute develops and practices a mode of lawyering that rests on collective strategizing and that redefines concepts of "wins" and "losses" to reflect more complex strategies than those within the four corners of legal cases.
"The clinic is about the role of lawyering, what it looks like in practice to work in community with organizers, and how to understand the role of lawyers – and the leadership of organizers and those directly impacted – in doing so."

Premal Dharia, IEMI Co-Executive Director
"When you get to law school, there's an overwhelming sense that you'll go into big law or become a defender or prosecutor, and if you're trying to do anything outside of that, good luck," Dixit continues. "The clinic has confirmed for me that even if you are interested in the space of criminal legal reform, public defense isn't the only way forward. There are ways to combine it all."
The clinic proved to be a perfect exercise in legal creative thinking for Dixit, and her peers echo the sentiment. They spent the spring semester working to prevent the construction of a new federal prison in Appalachia and investigating opportunities for alternative investment in the impacted community.
Teams of students dove into research to assemble chapters of a legal "playbook" for the growing coalition challenging the prison, including many of the local community's stakeholders. While the students' research topics may not have initially appeared to be directly connected to the criminal legal system, they quickly discovered the ways in which they are closely entwined.
"The playbook chapter that I've been working on has been focused on land, so I've been very deep into eminent domain, both federally and in state law, which is not something I ever expected to do," says Dixit. Her work's goal was to explore ways landowners could organize when it comes time for the prison construction to begin. "I will be honest, Property was not among my favorite classes during 1L. But even considering that fact, it's been really cool to see how all kinds of laws come together when it comes to thinking about systematic change in the criminal legal space."
The students' research touched on a variety of areas and often raised more questions than answers.
"My team's research into government funding showed me that these basic civics concepts are incredibly complicated in practice," reflects Aliyah Graves-Brown '24. "I had a realization that this information is not as transparent and not as accessible as it should be, especially for people in our coalition who are realizing the actual impacts of these information and knowledge gaps."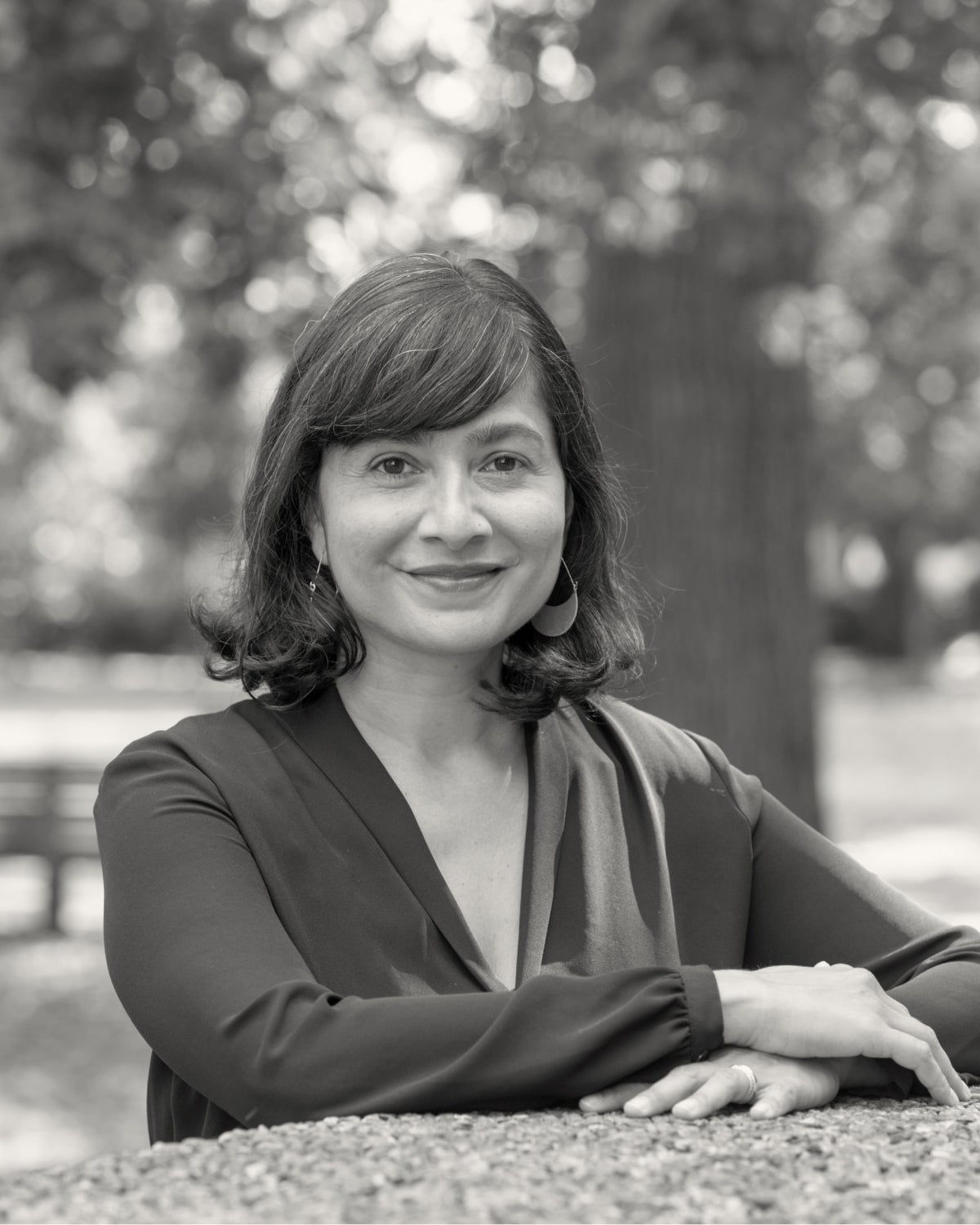 This focus on the local community members—a coalition of community organizers, stakeholders, residents and other lawyers—is a hallmark of the clinic. Premal Dharia, who co-taught the clinic last year alongside Professor Andrew Crespo and who is an experienced attorney and executive director of IEMI, emphasizes the clinic's community-centric mission: "The clinic is about the role of lawyering, what it looks like in practice to work in community with organizers, and how to understand the role of lawyers – and the leadership of organizers and those directly impacted – in doing so."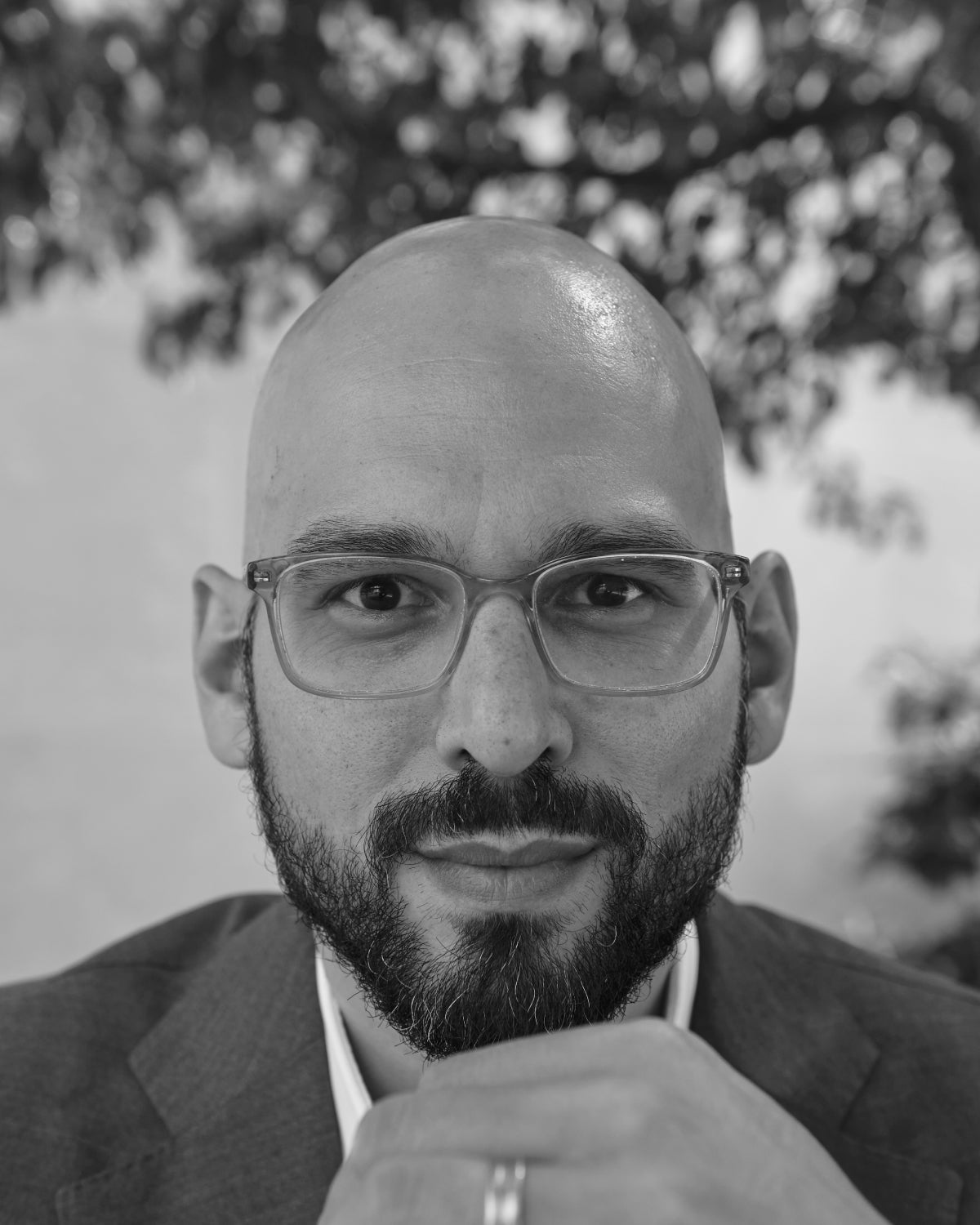 In addition to the hands-on work undertaken in the clinic, there is also a weekly seminar, in which students delve into readings and discussion about law and social movements, abolition, movement lawyering (what it is, what it is not, what it could be), and anti-carceral organizing. And the semester kicks off with a unique element: a weekend-long workshop on community organizing. A deeply interactive experience led by experienced community organizers, including Harvard Kennedy School professor Marshall Ganz, the workshop allows law students to spend a few days immersed in learning what the practice of community organizing actually is. The idea is not to transform lawyers into organizers, but to provide foundational knowledge for lawyers who truly want to work alongside organizers.
"This clinic has been really explicit about opening up what's been happening in the background for all these cases that we've learned in doctrinal classes and what was due to the work of community organizers," says Zainab Kahloon '24. "In the clinic, we've learned not to focus on all the ways that it can go wrong and all the risks associated with it, but how to think creatively about the law. We delve into how we can we use these legal avenues in a way that not only mobilizes the community, but also targets an aspect of the campaign that will eventually help with the larger goal of ending the prison construction."
The students point to this freedom to think outside the box as a welcome challenge during law school years that can at times feel rigid.
"[IEMI co-directors] Crespo and Dharia have created an environment that fosters creativity and made clear that we're learning alongside each other," says Graves-Brown. "Early on, they explained that there's not a right or a wrong answer. When we have ideas, they'll say, 'I don't know if it will work, but this thing that you found sounds really cool. Let's try to dig in there.' And that was so different than any other classroom experience I've had."
Dharia says she benefits from the iterative educational experience of the clinic just as much as the students do: "I feel like I'm constantly learning from them. They have such fresh, new ideas."
In the clinic, the law is viewed as just another tool in the effort to enact systemic change—not the end all, be all.
"I think all of the clinical students enter this space with a client-centered lens, thinking about how we can use the law as a tool to achieve positive outcomes for our clients rather than centering ourselves," says Graves-Brown. She adds that the clinic has broadened the way she thinks about how to make change in the criminal legal system—which is exactly what she came to law school to do.
"In the clinical seminar, we are reading things where people are writing about movement lawyering, abolition, what it means to be a part of the system and actively try to dismantle the system. So, I feel like I'm leaving with the language and tools to actualize the things that I want to do. At the end of the clinic, I feel like I have the tools, I have a community of people, and I have the language to do this."
Kahloon, now an aspiring public defender, came to law school to add legal advocacy to her community-organizing toolkit. "I remember the first time I ever went to a community organizing meeting," she reflects. "There were a few lawyers in the room, and I thought that the advocacy they were doing with the organizers was the coolest thing ever. I wanted to go to law school to gain the ability to advocate with people who don't have the legal know-how."
Over the course of a semester planning collective-action strategies towards ending the devastating breadth of mass incarceration, the clinical students gain not only experience in community-centric legal practice, but the confidence to follow their own unique career paths in a changing world.
Dixit finished the clinic holding tight to a valuable lesson: "The clinic has confirmed for me that there are many ways to be a lawyer."