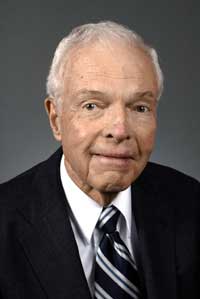 Student Practice Organizations often provide 1Ls with their first opportunity to gain practical legal experience at HLS. Each SPO is typically led by a student board consisting of 2L and 3L students and is supervised by a licensed attorney. Across the 11 SPOs currently active at HLS, a variety of focus areas including housing, immigration, and prison law are represented. Students participating in SPOs do not receive academic credit, however, their hours can count towards the 50-hour pro bono graduation requirement.
The SPO Panel, held earlier this week, provides an opportunity for students to hear directly from the students boards and members of SPOs. During the 2019 SPO Panel, representatives from all 11 SPOs spoke on focus areas, levels of commitment, attorney supervision and particularly emphasized the communities formed in each individual SPO through the work that they do.
"Community is one of our main priorities. It was a game changer for me. I met some of my closest friends, it reminded me why I decided to come to law school." said Emma Broches, co-president of HLS Advocates for Human Rights, on her experience with SPOs.
President of Harvard Defenders Martina Tiku also noted how SPOs encourage members to interact with other students and individuals in the field who are committed to and passionate about the work that they do, reflecting the sentiments of several other panel participants.  "You get a chance to talk to people who are passionate about their work." she said.
For students interested in joining an SPO, the organizations hold information sessions and open houses are coming up. All SPOs require some form of registration or sign-up, with several requiring separate applications. While all SPOs accept students in the fall, some  accept members during the spring term. Information session, open house, and registration/application deadline dates can be found on the  Opportunities for Student Practice Matrix.
Resources:
SPO Student Reflections
Filed in: Clinical and Pro Bono Opportunities, Pro Bono
Tags: Emma Broches, Harvard Defenders, Harvard Immigration Project, Harvard Law Entrepreneurship Project, Harvard Mediation Program, Harvard Negotiators, Harvard Prison Legal Assistance Project, HLS Advocates for Human Rights, Martina Tiku, Mississippi Delta Project, Project No One Leaves, Recording Artists Project, SPO, Tenant Advocacy Project