by Grace Yuh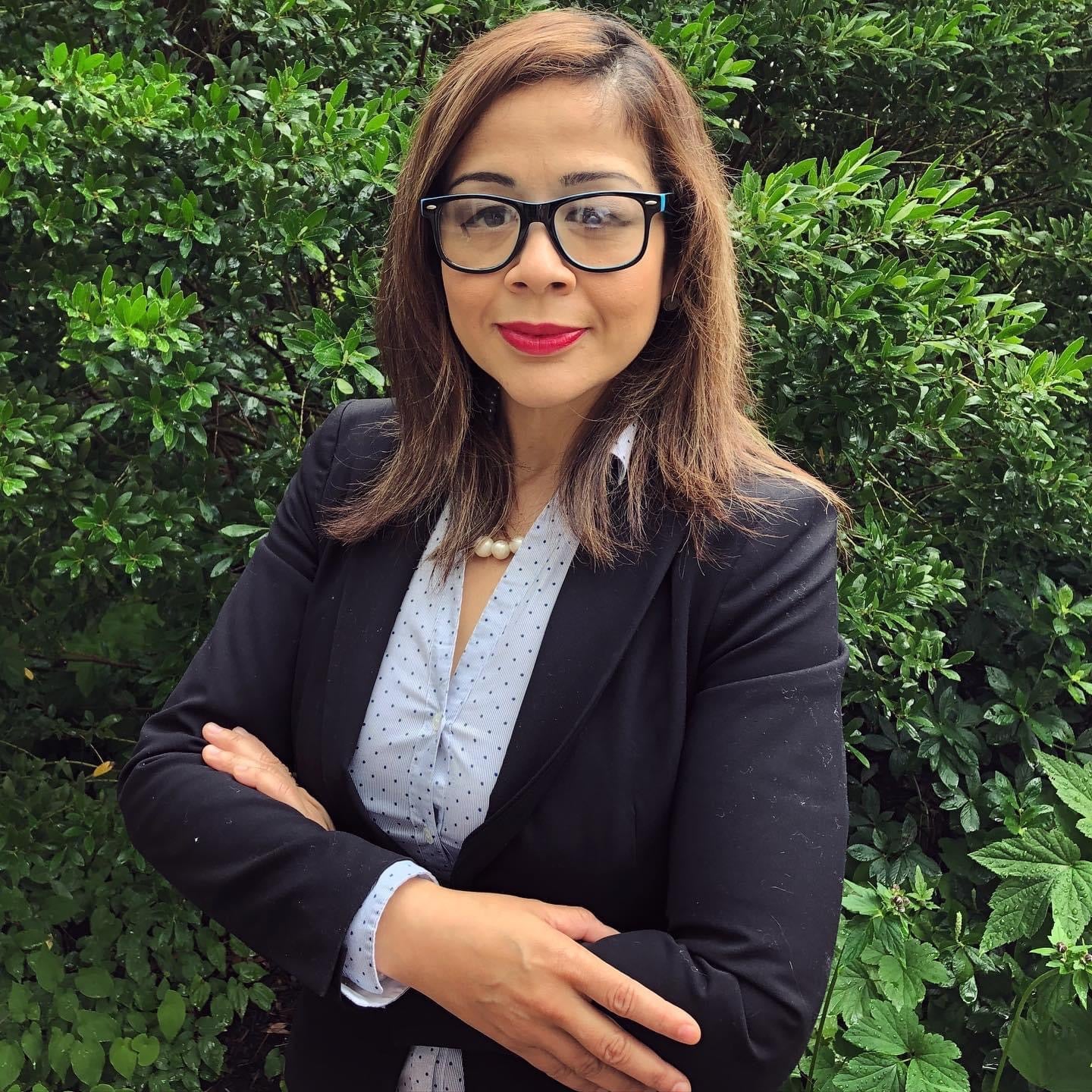 As COVID-19 brought changes to the field of legal education throughout 2020, Harvard Law School clinics had a unique summer. Though several clinics have long worked with students beyond the academic year, increased Summer Public Interest Funding (SPIF), which is a program that provides funds to HLS students who choose to pursue positions in public interest during the summer, saw more HLS students at clinics than before. 22 HLS students interned across seven different clinics, including the WilmerHale Legal Services Center, the International Human Rights Clinic, the Center for Health Law and Policy Innovation, the CyberLaw Clinic, Harvard Defenders, the Harvard Negotiation and Mediation Clinical Program, and the Transactional Law Clinics. SPIF stipends are funded by HLS resources including annual support approved by the Dean, gifts from donors, and money raised by the student-run Public Interest Scavenger Hunt.
Despite the challenges students were faced with, this summer presented an opportunity for some to explore new paths of interest.
"I had been considering whether I was interested in taxation," said Dan Kim '22, who worked with the Federal Tax Clinic and plans on enrolling in the Transactional Law Clinic this spring, "I saw this as an opportunity to see if this was something I wanted to pursue further."
For other students, their summer work was their first step into clinics at HLS upon the conclusion of their 1L year and an introduction into what clinical work might look like remotely.
"I always knew going in that one of the biggest reasons I came to Harvard was to work in the [International Human Rights] clinic. This was a really good way for me to start familiarizing myself with how the clinic was going to run in the fall and get that exposure before-hand," said Sondra Anton '22.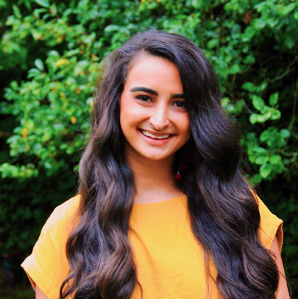 The students' work spanned a great variety of projects and responsibilities: providing direct client services with clinics in areas such as taxpayer help and representation in show cause hearings, working on amicus briefs for the Supreme Court, and writing memos and working on bail motions.
"I think one of the things that was great was that they had me doing all sorts of things," said Will Walker '22 on his experience with the Cyberlaw Clinic. "I prepared things for an administrative comment, I worked on an amicus brief for a First Circuit case, and I advised clients on a variety of issues."
Bridgette Slater '22 noted that her work in particular was guided by COVID-relief efforts. During her time with the Food Law and Policy Clinic, Slater worked on reviewing legislation regarding issues such as the Supplemental Nutrition Assistance Program (SNAP), and tracking the governmental response to the pandemic of different states.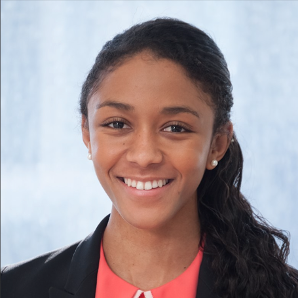 "I think because the disruption to the food supply chain was so visible and so immediate, it was such a huge focus this summer," she said.
For Yang Ding '22, who was with the Harvard Defenders (a Student Practice Organization), an important part of her summer was how she and her placement navigated legal work during the pandemic.
"I think despite a lot of challenges that come with working remotely, Defenders did a really good job of giving us an immersive experience," she said. Speaking on opportunities to work with other lawyers through Defenders, "I appreciate the fact that we reached out to experienced attorneys and I loved getting the chance to work on MA Superior Court cases."
Walker also noted that despite the remote nature of their clinical work, the agency that students were still given in their projects remained a highlight of his experience.
"I think that the best part of the experience was that they gave us so much latitude. At Cyberlaw, they really encourage you to act as if you're leading a case. That was a fantastic and a pretty unique experience," he said.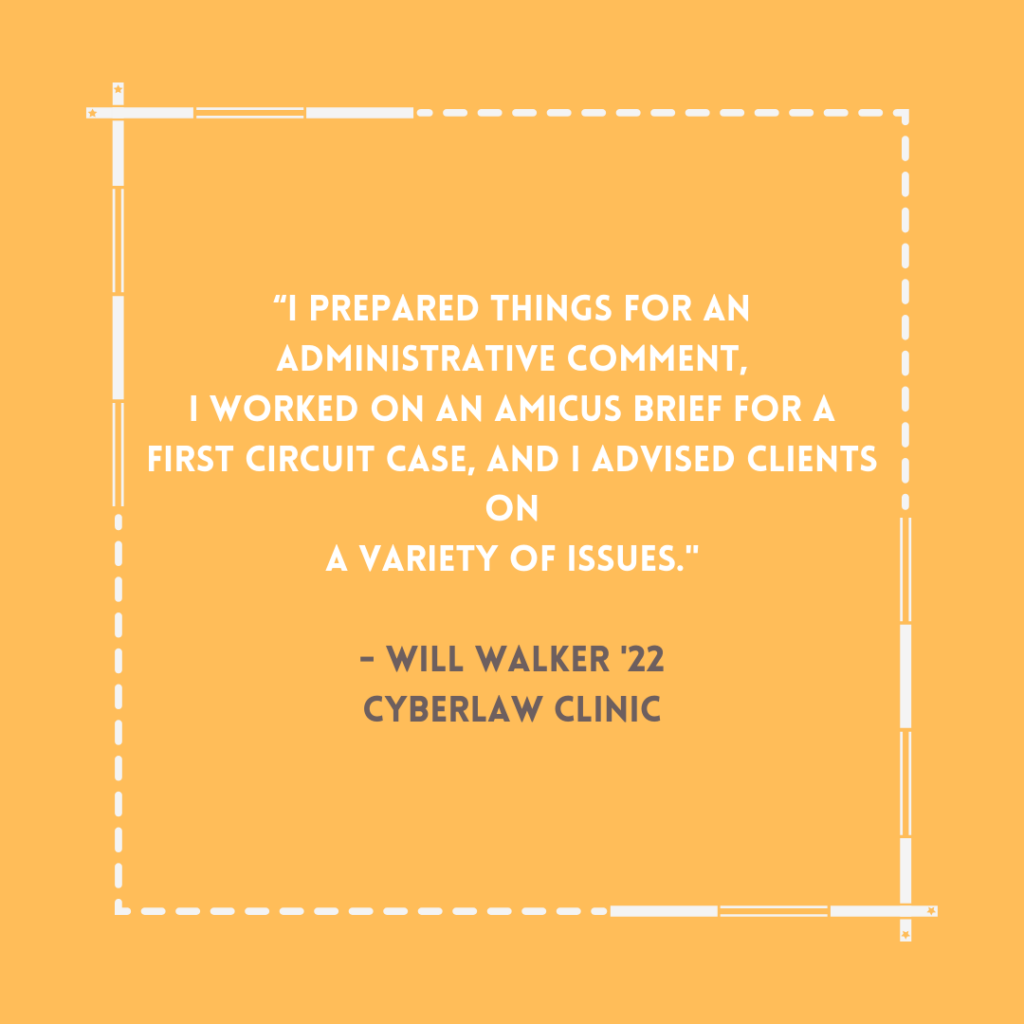 Despite pressing uncertainty, summer clinical work has left a lasting impact on some students' legal education. Ding found that her summer prepared her for her future clinical work at the Transactional Law Clinics while Walker found the summer to be an unexpected but helpful turn in the year.
"My experience during the summer with Defenders definitely helped in my current work with the Transactional Law Clinics," said Ding, "There are a lot of client communication and case management skills that transfer over and it was quite helpful in terms of preparation for the future."
"In a lot of ways, the clinic gave me professional experience that I never would have been able to have [otherwise]. It made me feel a lot more confident in the experiences I've had since then," said Walker.
Filed in: Clinical Student Voices, Updates
Tags: Bridgette Slater, CHLPI, Cyberlaw Clinic, Dan Kim, Federal Tax Clinic, FLPC, Food Law and Policy Clinic, Harvard Defenders, Human Rights Program, LSC, Sondra Anton, SPIF, Transactional Law Clinics, Will Walker, Yang Ding