By Olivia Klein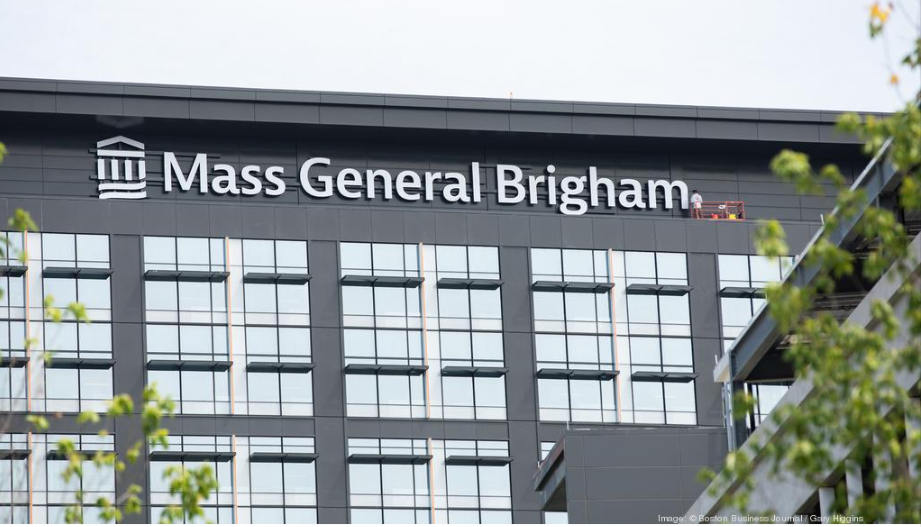 "It just makes sense."
Samir Hanna, clinical instructor at the WilmerHale Legal Services Center's (LSC) Housing Law Clinic, smiles and shrugs as he describes the logic of the center's medical-legal partnership with Mass General Brigham. "It really just makes sense."
Both the Housing Law Clinic and the Family and Domestic Violence Law Clinic at LSC work in close collaboration with programs at Mass General Brigham as a part of their medical-legal partnership. Sarah Boonin '04 began the collaboration at LSC as her Skadden Fellowship project in 2005. Since its inception, the partnership has brought holistic care services to clients and patients in the Greater Boston area. Patients in Mass General Brigham programs receive legal assistance from LSC while simultaneously receiving support for their mental and physical health and safety.
"A medical-legal partnership is a recognition of social determinants of health," says Marianna Yang, lecturer on law and clinical instructor at the Family and Domestic Violence Law Clinic. "There are legally focused stressors and trauma in people's lives that impact their physical wellbeing. The partnership represents a holistic view of the person."
"Medical-legal partnerships recognize what we all know," adds Hanna. "When people are dealing with problems, there's not just one issue."
As much as a client's lawyer may strive to provide holistic support, gaps in knowledge, capacity, and ability are inevitable based on the limitations of their role. That's where the partnership comes in.
"The medical-legal partnership we have enjoyed with LSC is a core tenet of our trauma-informed model of care and support for survivors," says Jessica Loftus, Clinical Program Director of Violence and Intervention and Prevention Programs at Brigham and Women's Hospital. "We have refined our ability to offer patients complex case management and advocacy, with emotional support counseling from our end, and legal services from LSC, both centering the principles of justice and transformation. Together, we have seen the many benefits of our model; from strong case coordination to mutual consultation about complex cases to feedback from survivors, expressing feelings of gratitude and empowerment from our work together."
"We're trained as lawyers, and we can be trauma-informed, but we're never going to be therapists. And our clients need and deserve that support," says Julia Devanthéry, lecturer on law and clinical instructor at the Housing Law Clinic. "It's a gift to be able to do that work in community and collaboration with people who have those skills."
The Passageway Program
Passageway and the Legal Services Center together became my warriors in the battlefield. "

Abigail, former LSC client
The earliest iteration of the medical-legal partnership began between the Family and Domestic Violence Law Clinic and Mass General Brigham's Passageway program. The hospital offers services for patients experiencing intimate partner violence, including counseling, safety planning, support groups, and medical care. LSC offers legal advice and advocacy, which may include visits to family court to obtain a restraining order, as well as a custody and child support order for a mutual client or patient. The hospital program is staffed with licensed mental health counselors, licensed social workers, and domestic violence advocates. LSC attorneys make the necessary legal services easily accessible.
The partnership has become a mutual referral source; legal support through LSC is a service Passageway offers to all patients, and clients at LSC who are survivors of abuse are able to receive services through the hospital. "We believe strongly in the shared value of minimizing re-traumatization when survivors interface with systems, such as healthcare and the criminal justice system," says Loftus. "We have seen how our partnership has helped to reduce additional harm and foster conditions for healing."
For Abigail, a patient-turned-client, the partnership offered an unexpected light during a dark situation. "I was at a critical point needing to stay safe and keep my family safe," she reflects. "When I was referred to Passageway, it opened doors for me in ways I did not expect, like being referred to the Legal Services Center. For me, it was having the right team to support and advocate for me that was indispensable. Passageway and the Legal Services Center together became my warriors in the battlefield. They took the burdens off my shoulders so that I was not fighting on my own. They honored my story and amplified my voice."
For domestic violence survivors, mental health support is a critical element that their advocates provide to make a painful legal process as painless as possible. Facing an abuser in court, being cross-examined, or having credibility questioned by a judge can be re-traumatizing for many clients. "We, as lawyers, escort them through that process, but then they are able to go back to a mental health provider from Passageway and process the experience," says Yang.
The clinicians at LSC have built a strong trust with the advocates from Passageway, exchanging regular client and case updates. "An important component of what our family law practice has built is a sense of integration among legal services, legal advocates, and social workers and medical providers," says Devanthéry. "It's not just a referral, it's a true collaboration. That's what makes outcomes so much more responsive to the needs of the client/patient. The legal work is informed by an understanding of what's going on on the health and wellbeing side, and the work that's happening to heal trauma and address mental health challenges is hooked into an understanding of legal procedures that will impact the patient. It's a team effort."
"One important part of our collaboration is training that goes both ways," adds Rebecca Greening, clinical instructor at the Family and Domestic Violence Law Clinic. "We educate each other. There's crucial information sharing and capacity building on both ends."
Expansion into Housing
It's an essential lifeline."

Julia Devanthéry, Clinical Instructor and Lecturer on law
In 2017, Devanthéry spearheaded the expansion of the medical-legal partnership into LSC's housing practice as a part of the Housing Justice for Survivors Project.
The Housing Justice for Survivors Project helps survivors of domestic violence, sexual assault, stalking, and sexual harassment who are trying to move to safe housing or keep their homes. After working in survivor advocacy spaces and in the housing law field, Devanthéry identified critical gaps that the project works to bridge: "In the housing law space, there was always deep understanding of the rights available to tenants, but not always a deep understanding of rights available specifically to survivors or the needs of survivors. In advocacy spaces centering on domestic violence, there seemed to be a missing link in the understanding of housing rights."
Because the LSC clinics work closely with one another in their Jamaica Plain office, connecting the Housing Law Clinic with the Passageway program was a natural progression. This branch of the collaboration now involves trainings of Passageway staff, attorneys and advocates working together on individual cases, and consultations. "Whenever I meet somebody who is not currently connected to an advocate who's exclusively thinking about their wellbeing connected to the dangerous relationship that they're in, I always do a referral. It's an essential lifeline," says Devanthéry.
Since the Passageway program is a part of Mass General Brigham, the advocates also play a critical role in helping clients navigate the often-confusing medical system. "Our clients almost always need more care than they're getting, and it's so hard as a lawyer to make sure that they're getting the right referral to, for example, a pulmonologist. The advocates have been a game-changer there," Devanthéry says.
Recently, the medical-legal partnership has expanded into the rest of the Housing Law Clinic's practice. Clinical instructor Samir Hanna has lead the collaboration, which now works with other grant-funded programs under the Mass General Brigham umbrella.
In this still-emerging program, every patient in the Mass General Brigham system will take an annual social determinants of health survey, which their primary care provider will review with them. The survey aims to flag issues in areas such as housing and food insecurity. If assistance is needed in the housing space, they will work with a housing advocate, and then be referred to attorneys at LSC like Hanna.
Looking holistically at the impacts social circumstances have on a patient or client can be a critical preventative measure for further medical proceedings and legal proceedings. Hanna illustrates with an example: "If a patient has asthma, and the doctor realizes there's mold in their home, rather than coming in for five appointments, they can say, 'Let's just get rid of the mold. Let's get an attorney and housing advocate on that.'"
"People aren't coming back for issues that they don't need to be coming back for," says Hanna. The partnership's cross-discipline collaboration finds comprehensive solutions for patients' wellbeing.
Looking Ahead
The success of LSC's expansions of the partnership has clinicians excited for what the future may hold.
"We're well-placed within the national conversation about these issues," says Greening. "Medical-legal partnerships are growing in existence. People on the medical side are realizing that social determinants of health are where we need to be."
The partnership can feel like looking into a window into a better future – Hanna sees the potential and describes his ultimate dream: "You're going to have a social worker, an attorney, a physician, and a housing advocate all in the same room talking with the patient. They'll ask, 'How can we help our client, our patient, achieve their goals, in housing, in employment?' It takes a whole team to support somebody, and we can be tools for them to help them achieve their goals."
It's a task these clinics have been succeeding in – one client, one patient at a time.