Harvard Law Clinical Professor Robert Greenwald retires after a long career securing health care access for vulnerable populations.
By Brett Milano
Via Harvard Law Today
When Harvard Law School Clinical Professor Robert Greenwald looks back on his legal career, he can point to victories won on behalf of people living with HIV and other vulnerable populations, that resulted in a fairer Medicaid system and many lives saved. But his colleagues at Harvard will also point to the inspiring spirit that Greenwald brought to his work.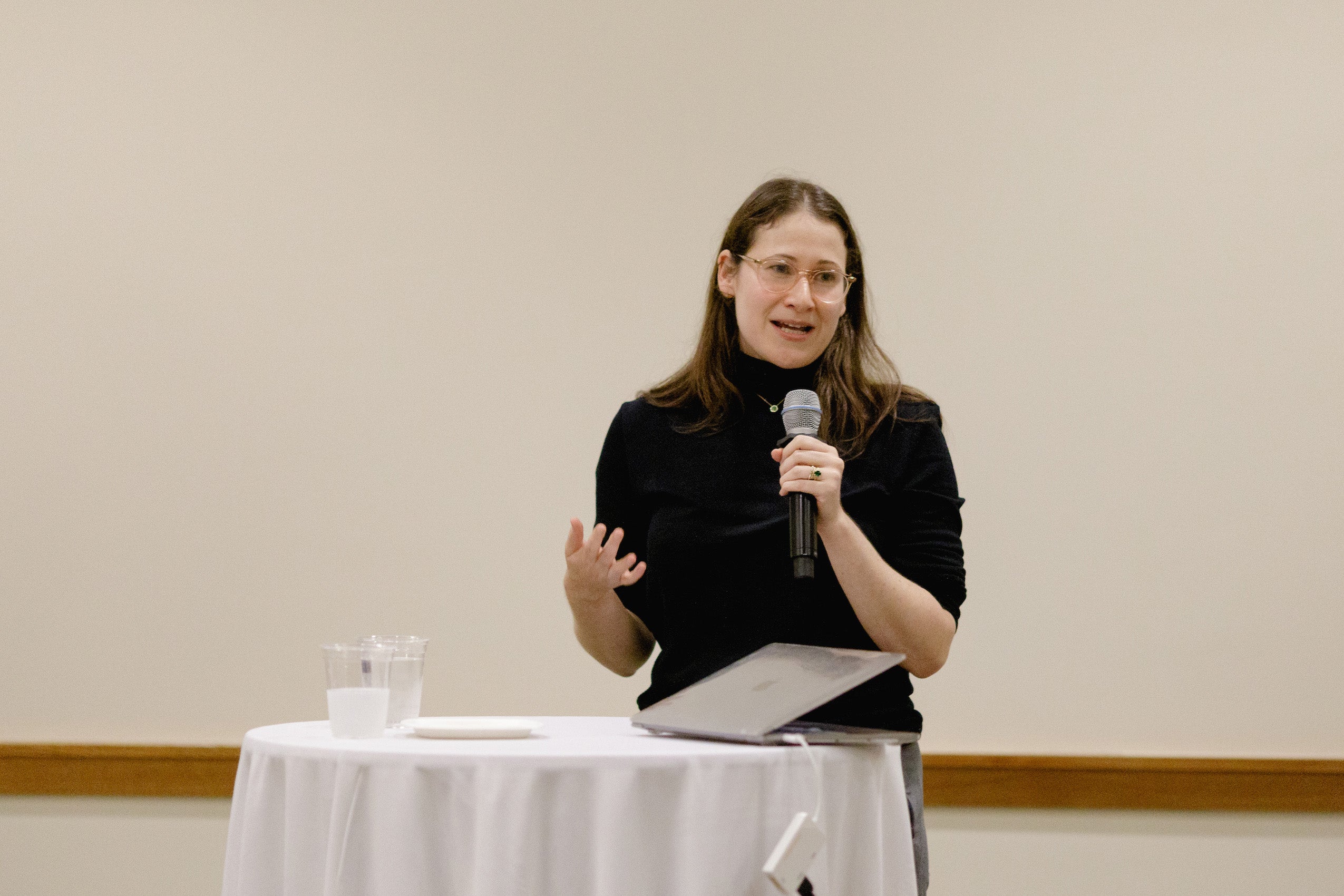 "He showed me what it meant to lead with love," said Carmel Shachar '10, speaking at a retirement reception on campus last week. Now the executive director of Harvard's Petrie-Flom Center for Health Law Policy, Biotechnology, and Bioethics, Shachar recalled being mentored by Greenwald as a student, and later doing community-based clinic work under his watch, advocating in the southern United States for low-income patients. "He always thought about care for the community. That to me is what makes Robert stand out — how much of his work is centered around that humanistic element."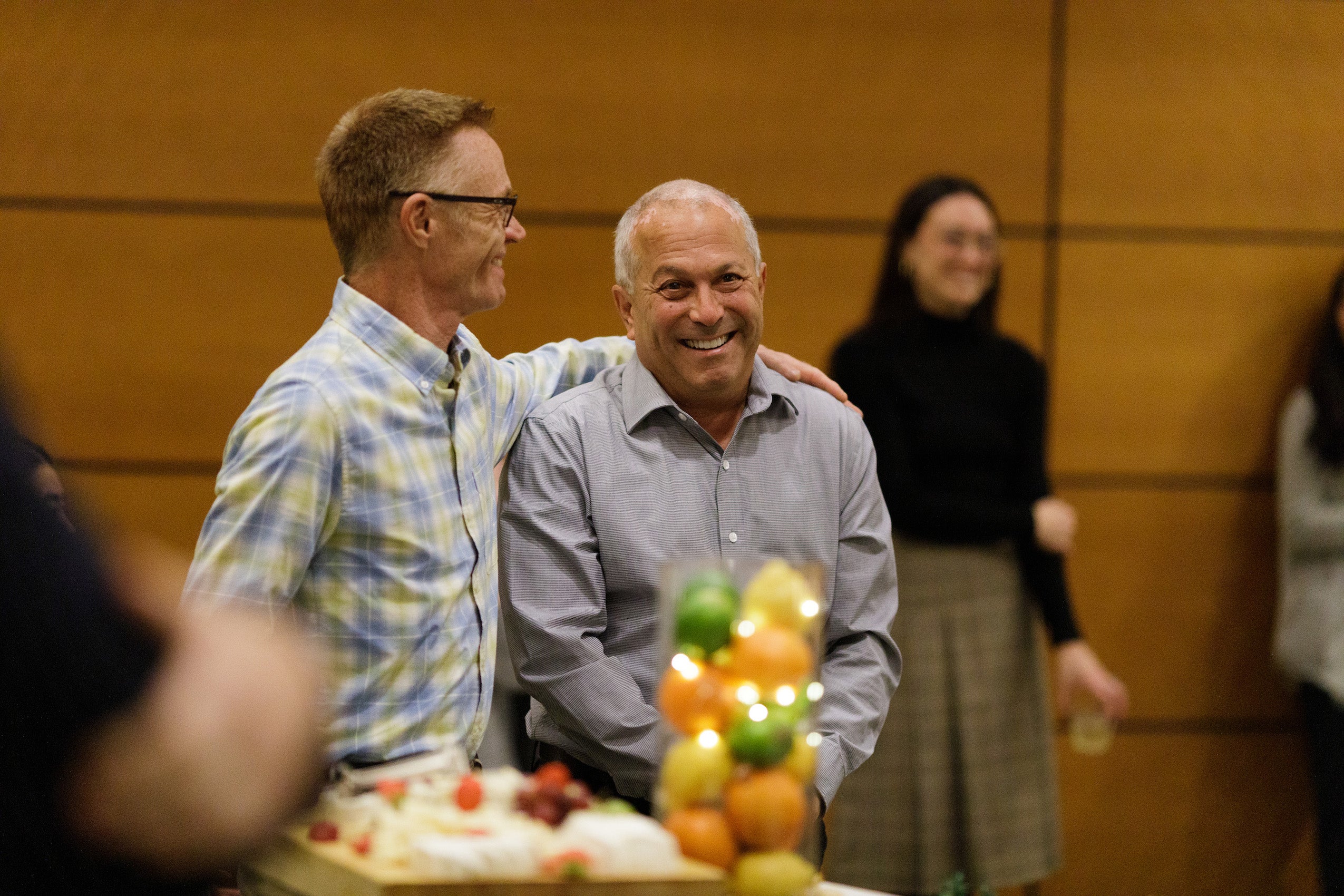 That work has included his direction of the Center for Health Law and Policy Innovation and the Legal Services Center of Harvard Law School; his recent service as co-chair of the federal Chronic Illness & Disability Partnership, and the HIV Health Care Access Working Group; and his previous work as a member of the Presidential Advisory Council on HIV/AIDS, where he co-chaired its Access to Care subcommittee.
Yet Greenwald could be as tough as he was empathetic, noted Lecturer on Law Kevin Costello, litigation director of the Center for Health Law and Policy Innovation, or CHLPI.
"He had a special alchemy in persuading policy makers to do what he wanted them to do," Costello said. "He'd start with a technique that was familiar to me as a parent with small children — that tone of 'I'm not mad, I'm just disappointed in you.' And I'd start thinking 'He doesn't need a litigator, he's adversarial enough on his own'."
Costello also recalled walking into the U.S. Conference on AIDS with Greenwald: "It was like Michael Jordan had walked into an NBA event. I think that his empathy, and some would say his stubbornness, came from his experience in the '80s watching his friends and colleagues die in the pandemic."
The event's emcee, Harvard Law Clinical Professor Emily Broad Leib '08, initially worked with Greenwald in the Health Law Policy Clinic and, with his help, later launched the Food Law and Policy Clinic which she now directs.
"Robert has given so much to HLS and to the community partners he serves, constantly reinventing himself and his programs to meet the needs that he saw in the field, and to support the growing clinical community at HLS," Broad Leib said. "Robert has been a truly prolific fundraiser. With his hard work, he has allowed CHLPI to grow and nurture so many staff, students, and clients. And he has been incredibly creative in how he works to improve policy and wellbeing. This includes everything from writing reports and white papers on emerging issues in healthcare, training and educating NGO and state and local leaders, and also being very thoughtful about the right mix of advocacy strategies and tools."
CHLPI's Katie Garfield highlighted Greenwald's pioneering work in the concept of whole person care. "That was a cutting-edge part of our work that emerged under Robert's leadership. He realized that so much of what impacts our health happens outside of the doctor's office." This led to the exploration of food as medicine — initially a collaboration with the Community Servings organization, located near the center when it was based in Jamaica Plain. "What started out as a memo has grown into a national movement."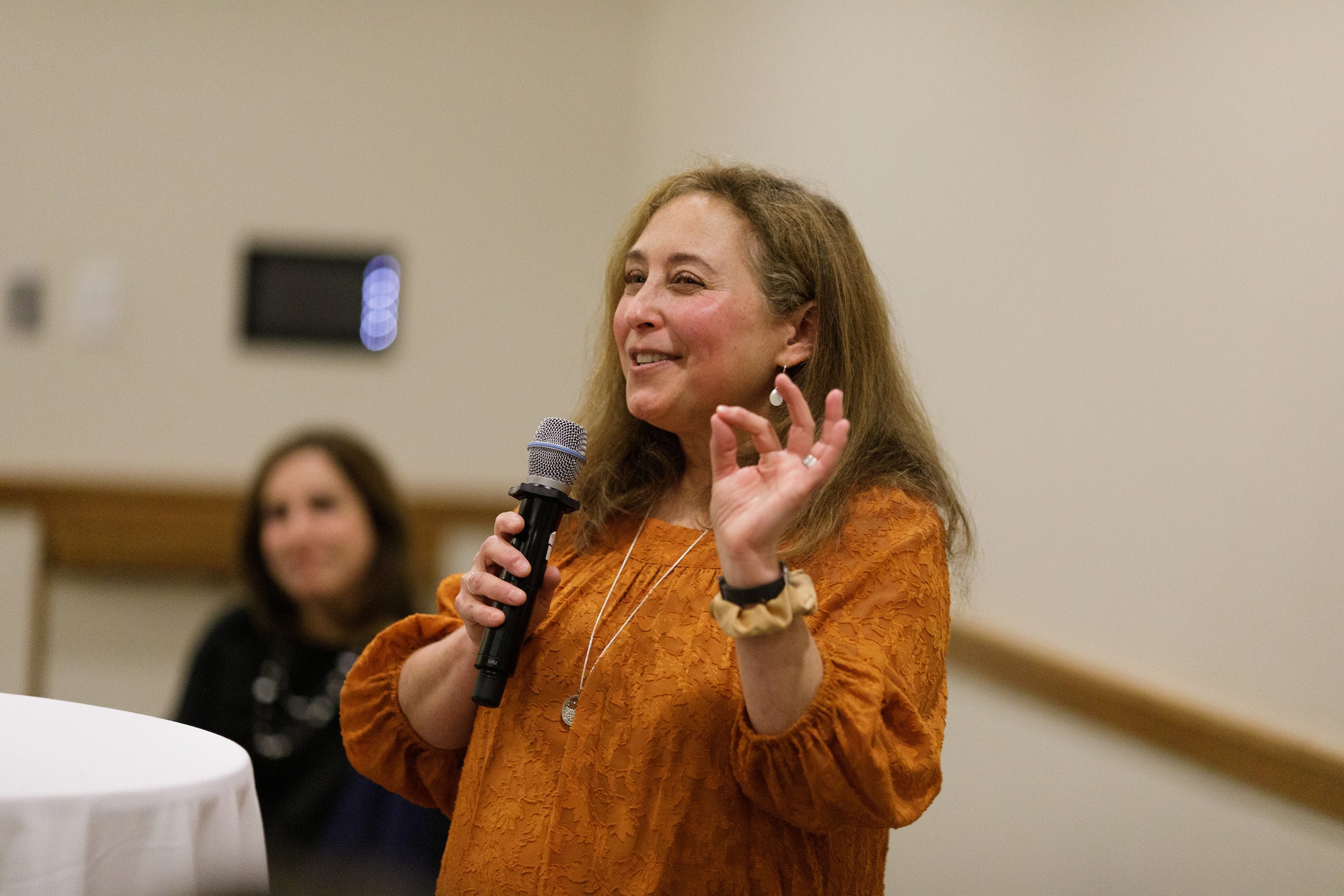 Amy Rosenberg, former associate director of the Health Law and Policy Clinic, recalled working with Greenwald at the AIDS Law Clinic in Jamaica Plain — the first such law school-based clinic in the U.S. — which evolved into CHLPI. "We saw clients running into the same systemic obstacles again and again, so Robert realized that we needed to try to change systems, as well as working one-on-one with clients. This law and policy change was informed by our clients' experiences – an approach that continues at CHLPI today … Over time, the vision of the AIDS Law Clinic expanded to encompass working to ensure that all people can access high quality health care and nutritious food. It's been 30 years that I've had a front row seat to watch Robert turn his ideas about how to make the world a more equitable place into reality. I'm still not really sure how he makes this alchemy work."
In an interview following the reception, Greenwald reflected on some of his proudest accomplishments. Near the top, he said, would be leading the effort in 2001 to expand how Medicaid worked in Massachusetts for people with HIV. Previously, recipients needed to meet a standard of disability —which often meant that patients had to become severely ill with AIDS in order to receive the same treatment that might have prevented their illness.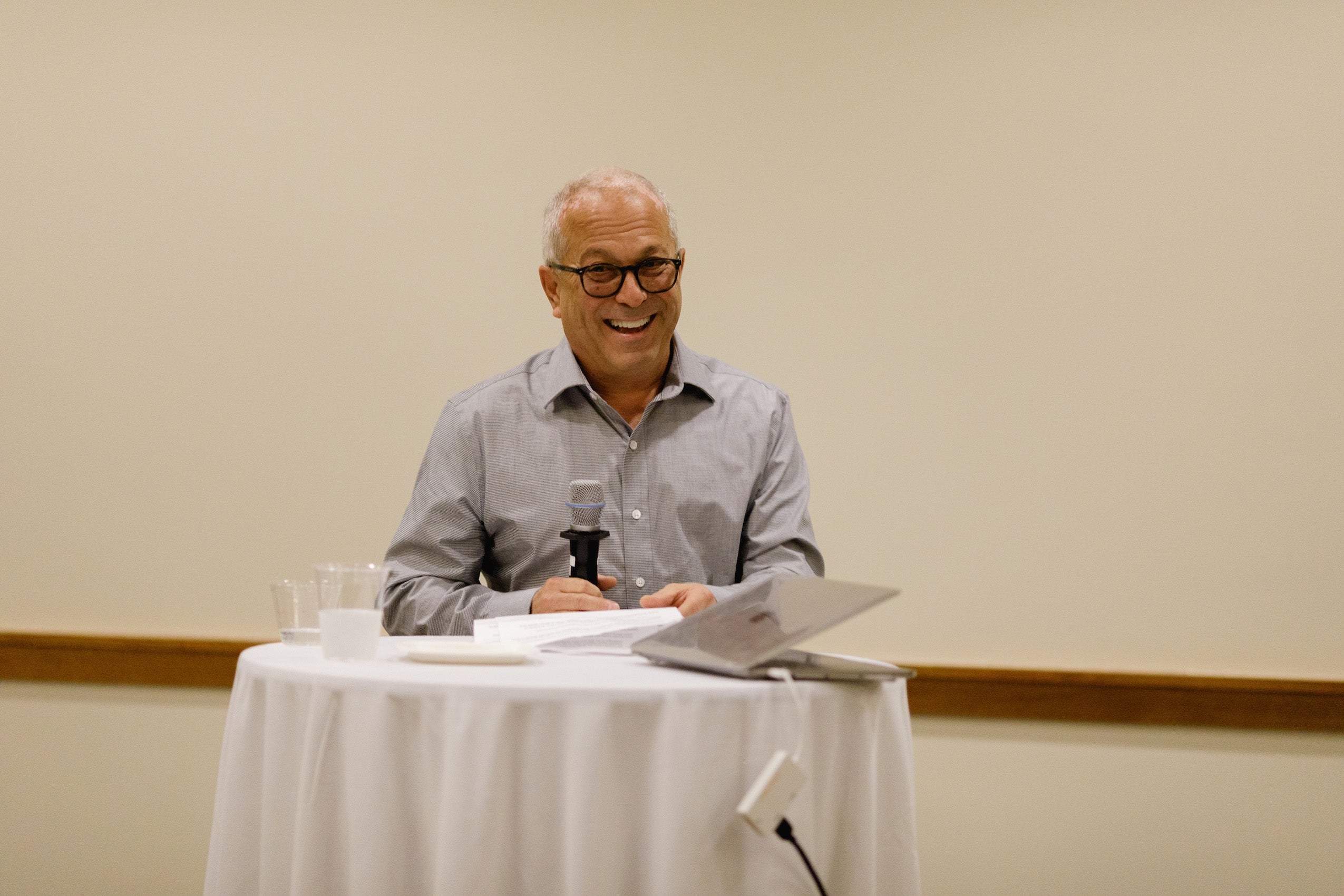 "We convinced them that the moment you tested positive for HIV, if you were 200 percent of the federal poverty level or lower, you could gain access to Medicaid," Greenwald recalled. "If you look at the statistics in Massachusetts we saw a precipitous drop in deaths, and in new infections. Because it turned out that if you're in treatment and you're virally suppressed, you can't transmit the virus. The Department of Health estimated that we not only saved thousands of lives, but we saved them about $1.5 billion in healthcare costs. It was a total win-win."
Greenwald looked back with pride on the six years he spent, beginning in 2010, as an appointee to President Obama's advisory council on HIV/AIDS. "My work really focused on making sure that health reforms worked for that population we're talking about — low income, vulnerable, folks with serious chronic health conditions and disabilities. I have a real sense of accomplishment from the work we did on Affordable Care Act design and implementation."
He also did notable work with Hepatitis C, which was the most deadly communicable disease in this country before COVID — but also one that carried a stigma due to its association with drug addicts and other vulnerable populations. As a result, Medicaid programs were refusing to cover the antiviral drugs that cured Hep C, even though they were legally obliged to do so. "I kept saying that if this was a cure for cancer or MS, you'd be having a parade down Main Street. Instead, you're discriminating," said Greenwald. He wound up assembling a team, including Costello and others, that filed lawsuits in different parts of the country. "That's when I went from direct service to policy advocacy, to impact litigation. We won eleven cases in a row and ultimately, we have transformed access to Hepatitis C medication."
He continued with impact litigation during President Donald Trump's tenure, targeting the administration's attempts to dismantle the Affordable Care Act. "We sued in many contexts, from the administration trying to eliminate protection for trans folks, to gutting nondiscrimination provisions. We made a difference, and we're still working to unwind the damage that was created. I'll be 65 soon, and I really want a newer generation to take over now, to start leading this charge. I'm certainly happy to give people the ideas, the thoughts, and strategies."
Addressing the campus gathering last week, Greenwald said he was also looking forward to some quality time not working. "People ask me, 'Are you going to get bored?' Now, I've never been bored at any moment of my life, so boredom sounds to me like a new and exciting experience."