via Radcliffe Institute for Advanced Study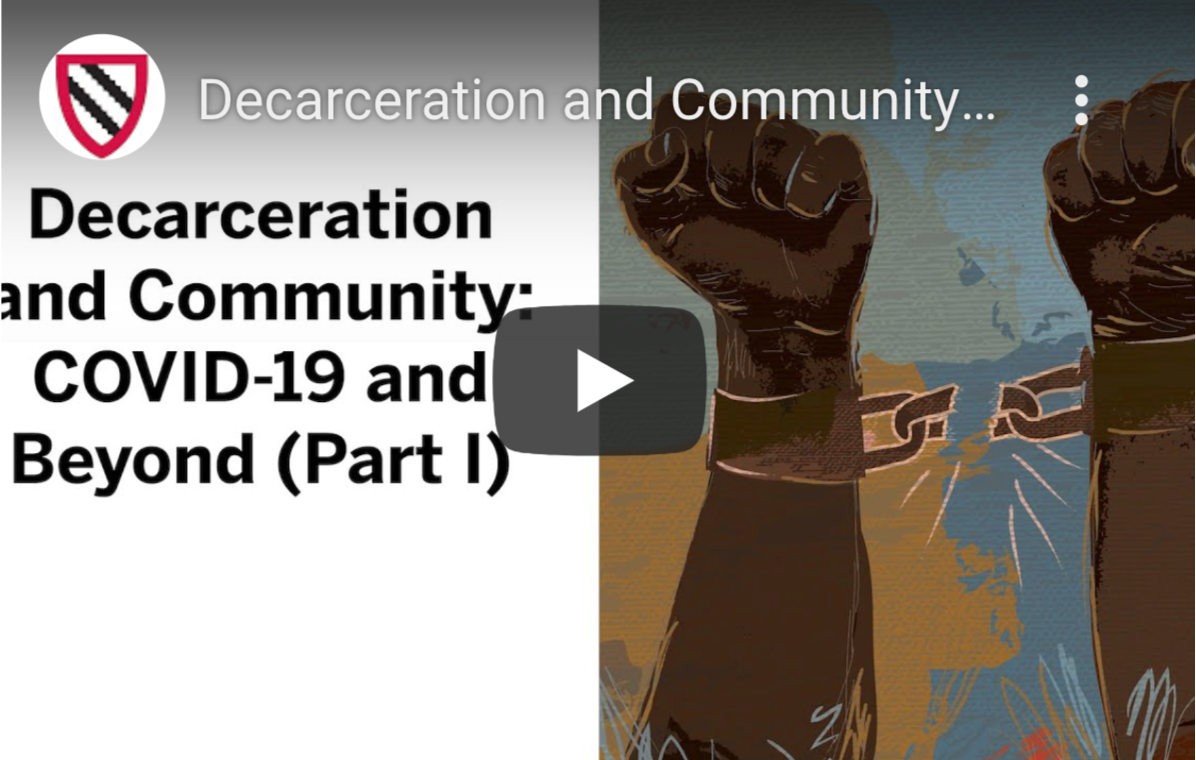 Part I of this discussion series, cosponsored with the Charles Hamilton Houston Institute for Race and Justice, focuses on people who are incarcerated and their families, exploring how systemic racism and mass criminalization threaten both incarcerated individuals and their communities. The participants consider how recent events, including the COVID-19 crisis and the police murder of George Floyd, highlight and magnify historical inequities—with deadly results.
The panelists work directly with people affected by incarceration, including several who focus on the all-too-often neglected plight of incarcerated women and their families.
SPEAKERS:
Gina Clayton-Johnson, executive director and founder, Essie Justice Group
Soffiyah Elijah, executive director, Alliance of Families for Justice
Andrea James, founder, Families for Justice as Healing; executive director, National Council for Incarcerated and Formerly Incarcerated Women and Girls
Zach Norris, executive director, Ella Baker Center for Human Rights
Moderated by Dehlia Umunna, clinical professor of law and faculty deputy director of the Criminal Justice Institute, Harvard Law School
Registration for Part II can be found here on the Radcliffe Institute website.