via LSC blog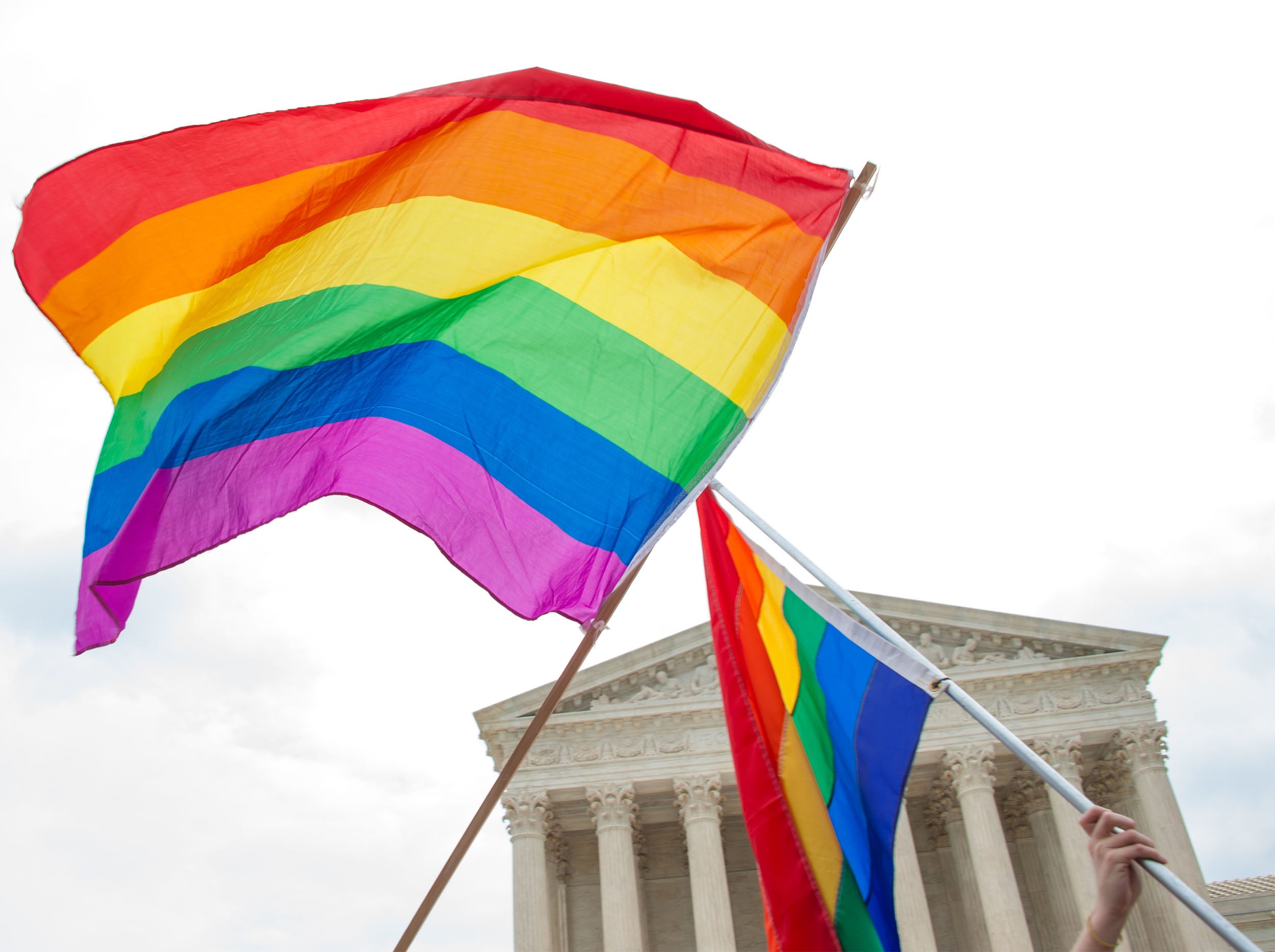 Panelists highlight the disparities and unmet needs of minority veterans, see hope in greater involvement and action
While the military has been described by many as the most integrated institution in American life, it is also a microcosm of America.
Combining historical perspectives with personal stories, the latest research, and policy recommendations, the panelists at this year's annual Disabled American Veterans (DAV) Distinguished Speaker Series see continued progress if the right priorities are pursued. Among other things, they urge minority veterans to become more involved and vocal in the Department of Veterans Affairs and in other government and non-governmental organizations that serve the military and veterans' communities.
Their call to action emerged from a compelling discussion that brought together four unique voices from the community of Black veterans: a former government agency general counsel, the first Black woman to head one of the nation's largest veteran service organizations, an expert on health care access for minority veterans, and an award-winning political scientist.
"Firsts" don't tell the whole story
"When America was short on manpower, the nation welcomed Blacks into the military. But when the immediate need for military personnel abated, Black people were rejected," said Will Gunn, HLS '86 as he opened this year's online event, which was sponsored by the DAV Charitable Service Trust, the Veterans Legal Clinic of the WilmerHale Legal Services Center of Harvard Law School, and the Harvard Law School Student Armed Forces Association.
While segregation formally prevailed in the military until 1952, when the service deactivated its last all-Black unit — four years after President Truman signed an executive order — some have looked to the military as an exemplar of equality and meritocracy, noted Gunn, who graduated with military honors from the Air Force Academy and then from Harvard Law School. His 20-plus years in the military included serving five years as general counsel for the US Department of Veterans Affairs and serving as the first-ever chief defense counsel in the Department of Defense Office of Military Commissions, which was charged with representing prisoners at Guantanamo Bay.
"Indeed, in 1989, General Colin Powell became the military's highest ranking officer. In 2014, Admiral Michelle Howard, a 1982 Naval Academy graduate and a Black woman, became the Navy's first four-star admiral. And in September of this year, General Charles C.Q. Brown became Air Force Chief of Staff, and in doing so became the first Black Service Chief of any military service," said Gunn.
But "firsts" don't tell the whole story.
Blacks punished disproportionately in military proceedings
"Black Marines are 32 percent more likely to be found guilty in a punishment proceeding than white Marines," Gunn pointed out. "In the Navy, Black sailors are on average 40 percent more likely to be found guilty in a court-martial proceeding than white sailors," Gunn said. "In the Army, Black soldiers are on average 61 percent more likely to face a special or general court-martial than are white soldiers. Finally, in the Air Force, where I spent my career, Black Airmen on average, are 71 percent more likely to face court-martial or non-judicial punishment procedures than are white Airmen."
Blacks benefitted less from G.I Bill
While the G.I. Bill's passage at the end of World War II gave veterans education benefits and home loan guarantees, black veterans — particularly in the South, but not just in the South — were unable to take advantage as much as whites, Gunn observed.
"Even though the U.S. government was guaranteeing home loans, many Black veterans were unable to use them because banks were unable to give them mortgages," Gunn said. "They were denied homeownership, the foundation of generational wealth that millions of their white counterparts received."
Health disparities and homelessness disproportionately affect minority veterans
Panelist Barbara Ward echoed Gunn's assessment.
"Currently, minority veterans make up approximately 23 percent of the total veteran population. By 2045, it is anticipated that the number will increase to 36.2 percent. Think in terms of being 23 percent of the total veteran population, but making up 43 percent of the actual homeless veteran population," said Ward, who is former Director of the VA Center for Minority Veterans and an Air Force and Vietnam-Era Veteran.
Just as minorities are disproportionately affected by COVID today, "Minority veterans oftentimes do not receive the quality of care that non-minority veterans receive" in the VA health care system, said Ward, who has spent more than 40 years working in the health care and health insurance industry, state and federal government, and the military.
Imagine that you're a military veteran with post-traumatic stress disorder (PTSD) because of your service in combat, and you seek medical attention so you can file a claim for benefits for disability. The VA physician "number one, doesn't look like you," she observed.
As your medical appointment continues, you are talking about how you lost a buddy in combat, "And then the physician says: 'I'm not really interested in talking to you about that. Let's go back and talk to you about your childhood. Did you experience violence? Did you come from a low-income community? Was there violence in the home? Were you abused in some way?'"
"That's not typically the type of visit that non-minority veteran would experience," she observed. "You would prefer to seek out treatment from an African-American veteran or a minority veteran who understands you and your culture and is not actually going to deny you access to benefits that you've earned simply because of your race."
Unemployment higher among minority veterans
Unemployment is 7.8 percent for minority veterans and 6.1 percent for non-minority veterans, Ward said. Most federal agencies tend to hire veterans, including the VA system itself.
"In the six years that I worked at the Department of Veterans Affairs, I served on the diversity and inclusion committee where we monitored very closely the hiring practices, recruitment, and actually retention rates," said Ward.
"We would talk about the number of minority veterans who had applied for jobs, but we didn't see them getting hired, especially in higher, senior-level ranks at the Department of Veterans Affairs. Is the issue that there are no qualified applicants being considered? And the answer always was no, definitely there were qualified applicants, but the hiring authority, who typically is not a person of color due to unconscious bias, selected someone that they were more comfortable with. Someone who looked like them. So it had nothing to do with qualifications."
Even minority veterans who were actually hired faced bias. "We found a consistent pattern…the highest number of veterans who were actually terminated in their probation period — the first three months of having worked for the Department of Veterans Affairs — were African-American male veterans."
Why do Black people serve in the military?
Panelist Christopher Parker is a Navy veteran. While Parker's grandfather was a steward's mate on a Navy ship, cooking and cleaning for officers, 45 years later Parker was 21 years old, running a combat information center on a warship.
"I was one of two Black people in the whole department….in this position of leadership, albeit an enlisted rank."
Now a Professor of Political Science at the University of Washington, Parker asked rhetorically: Why do Blacks bother serving in the military when so many disparities exist?
Citizen-soldier paradigm
"The whole idea behind it really takes root in what's called the citizen-soldier paradigm, which is that anybody who serves in the military, going all the way back to ancient Greece, should have a voice in the council to go to war in the first place," Parker said.
"Black people are aware of this," he said. "One of the reasons we have the 13th, 14th, and 15th amendments to the constitution is because of Black military service during the Civil War" and those in service "in some cases went on to serve in Congress, and gave testimony during Reconstruction which led to those amendments."
Veterans helped lead civil rights movement
While Blacks didn't attain much from their service during World War I, "You had these veterans from World War II and the Korean War who spearheaded the Civil Rights Movement in the South… If you didn't have Black veterans who led the Civil Rights Movement in the South, then I don't think the Civil Rights Movement would have been the success that it was," said Parker.
"The reason why Black men and women later on during World War II served in the armed forces was because it was a way to bring honor and citizenship and more equality to the Black community writ large."
"Black veterans are essential to where we are when it comes to American democracy," he said.
Daughter of Army Buffalo Soldier
Panelist Delphine Metcalf-Foster is a disabled Army veteran who in 2017 was elected National Commander of the Disabled American Veterans, one of the nation's largest veterans services organizations, with more than 1 million members. She was the first woman to hold the position in the DAV's nearly 100-year history.
"I'm a daughter of a private in the U.S. Army Buffalo Soldiers who served in the Spanish American War. I am the mother of a U.S. Navy veteran son who is deceased. I'm the grandmother of a U.S. Army Iraq-Afghanistan veteran.
Still, Metcalfe-Foster herself did not enter the military until she was married with children. She was working as a civilian at Levitt Army Medical Center when a major for whom she worked asked if she had ever thought about going into the military – a dream Metcalfe-Foster had had when her father was alive, but then set aside. At the major's encouragement to "break the myth of women in the military" i.e. that women are only there "to find a husband, to find a job, and to get away from home," she joined the Army Reserves along with her daughter, who was a senior in high school.
According to Metcalfe-Foster, her daughter "lasted two weeks. I lasted 21 years."
She was injured in January of 1991 while serving in Saudi Arabia in support of Operations Desert Shield and Desert Storm. Medically evacuated to Germany for care, she could have left the military with a medical discharge, but insisted on going back to bring her company home. She had mental health issues, and became involved with the local VA facilities for PTSD. But when she was invited to a veterans' center to speak in 2005, she saw that all the attendees were Black. The organizer said it was because the VA didn't provide Black veterans what they needed and didn't listen to their concerns.
She was invited back in 2020, to join a "Black veterans group." "Wow, nothing has changed?" she asked.
"So, I joined the group myself to see — because I'm an advocate, I wanted to see for myself — only to find out that the issues that our Black veterans were having were not addressed at our local VA facilities. Their culture, how they felt about life," she said.
Reason for optimism
Yet she and the other panelists believe that despite the setbacks and the disparities, there is reason for some optimism.
Many senior military leaders realize that diversity is essential to military readiness. Also, several Blacks have ascended to the top ranks of both the officer and enlisted ranks of the services. In fact, with the exception of the Marines and the Coast Guard, all have had Black officers achieve the highest possible rank of four-star, full general, or full admiral.
Get more involved, panelists advise
But to disrupt the trends identified and make significant progress to institutionalize fairness and equal treatment, Metcalfe-Foster advised that more minorities need to get involved in their communities and veterans organizations and agencies.
"We (DAV) continue to work for legislation changes for all concerned. Our folks in Washington are staying on top of the critical issues and ensuring women themselves have a seat at the table," she said. "I've been a member of the Disabled American Veterans for 31 years. And I cannot find a better organization that is dedicated to a single purpose of empowering its veterans to live a high-quality and respectful life with respect and dignity."
"I get involved with my Congressman," she noted. "I'm on his military advisory committee and have my voice heard…We have to be part of the change by joining certain committees, certain organizations."
"We now have a new administration coming on board," Ward said. "This is certainly the time for us to voice what our concerns are, just as we recently discovered that they already identified members of the transition team for the Department of Veterans affairs. That would be a great opportunity to network and find those individuals so you can say these are the things that are problematic. These are the things that need to change."
Previous speakers in the DAV Speaker Series have included Hon. Robert Davis, Chief Judge of the U.S. Court of Appeals for Veterans Claims; Dr. David Shulkin, Secretary of VA; Ray Mabus, Secretary of the Navy; Robert McDonald, Secretary of VA; Hon. Robert Russell, founder of the nation's first veterans treatment court; and Lieutenant Colonel Shannon McLaughlin, the lead plaintiff in a federal lawsuit demanding that partners and family members of LGBTQ military service members and veterans receive the same benefits as those of heterosexual service members.
View the full event and read a transcript of the discussion at https://legalservicescenter.org/fall-2020-dav-lecture/