by Orion Rummier
via 19th News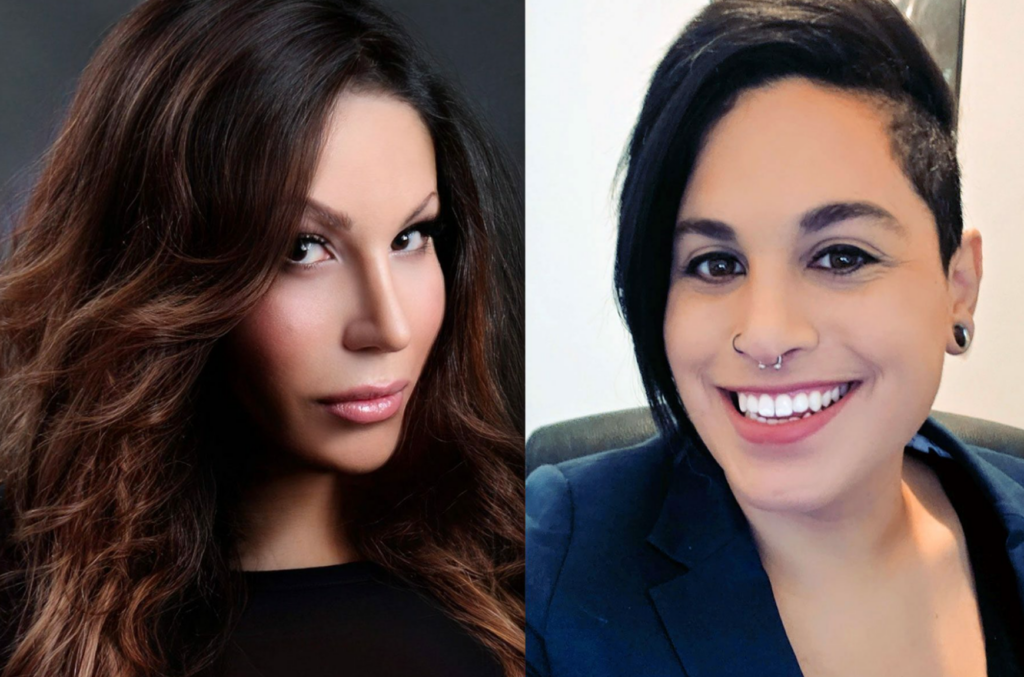 Anya Marino and Alejandra Caraballo talk about the barriers that can systematically block a community from excelling in, or even entering the legal field.
"For the longest time … I didn't see other people who looked like me or had stories like me."
But now, Anya Marino is not alone.
Marino, 37, is one of the first two transgender women of color to teach at Harvard Law School. Earlier this month, she joined the school's LGBTQ+ Advocacy Clinic. Her colleague Alejandra Caraballo, 30, began instructing at Harvard's Cyberlaw Clinic Monday. 
Both instructors, who identify as Latina, told The 19th that they are excited to start a new chapter at Harvard after dedicating years to LGBTQ+ legal and advocacy work. They are also both familiar with the unique pressure and emotional weight of their presence in the legal field — where systematic hurdles still block trans people from entry, much less the top of the profession.
Marino and Caraballo join two other trans people on the faculty — Alexander Chen and Kendra Albert.
"To have three trans people of color working at Harvard Law school is very significant," said Dru Levasseur, director of diversity and inclusion at the National LGBT Bar Association. "Especially with lawyers, it matters to be able to see yourself in this profession."
The discrimination that trans people face at school and at home can lead to financial and educational barriers that keep many from entering law, several transgender lawers told The 19th. Many trans youth are rejected by their families or experience periods of homelessness that can derail school performance — and can convince them to abandon their degrees or erode their self-worth.
"I think that's one of the hugest issues we've seen for many members of the community is how the system really, truly just stacks everything against them," Marino said. 
The National Association for Law Placement's latest diversity report found that the number of LGBTQ lawyers reported in 2020 increased by 5.3 percent from 2019, with growth mostly seen among summer associates. The report counted 3,187 LGBTQ lawyers in total from its analyses of employer data at major U.S. law firms — and only nine nonbinary lawyers overall. The report compares the number of LGBTQ lawyers against its database of nearly 101,000 associates, partners, and other lawyers.
2020 is the first year that the number of LGBTQ lawyers in the United States has exceeded 3 percent of the total, the report found.
Requirements when taking the bar in some states include mental health background checks or only allow applicants to be addressed with "Mr." or "Ms." honorifics, said Albert, Caraballo's colleague at the Cyberlaw Clinic. This presents a different potential barrier: Most trans people in the U.S. need documentation from a therapist or psychologist in order to medically transition, and requiring an explanation of that paperwork is another form of transphobia, they said.
The depth of details that students need to disclose before taking a bar exam, which varies depending on the state, has historically "been a problem for trans people who wanted to break into the law," Caraballo said. "You're essentially forced to out yourself to a bar committee," she said.
Still, the law called to them.
Marino said she first wanted to become a lawyer after completing her undergraduate studies at Johns Hopkins University.
After finishing her bachelor's degree and moving back to Florida — where she had grown up — Marino surrounded herself with other people in the trans community, who talked about issues getting jobs, getting housing, and getting credit.
"I realized that I had the means and the opportunity to help other members of the community, tell their stories, and potentially assist them with receiving the relief that I knew they were entitled to," she said. She went on to become the ACLU of Florida's deputy legal director.
I would hate for us to be the last, while simultaneously being first — that would be tragic.

Anya Marino, one of the first transgender women to teach at Harvard Law School
Another experience at Johns Hopkins influenced Marino's trajectory: Venus, a trans woman that Marino grew close to as she made friends in Baltimore, was killed in September 2006.
"She met a man who joined her back at her apartment on St. Paul Street and after arriving at her apartment, he beat her and then set her apartment on fire," she said.
That experience struck Marino to her core and made her question her safety and her future, she said.
"What happened to her has influenced my story," Marino said. "I want to create space for her."
Caraballo said lawyers helped her family pull through a difficult time. When she was 15, her dad became permanently disabled from a severe work accident. His arm was amputated from the mid-forearm down, she said — and seeing how the system treated her family had a lasting effect.
Her family came to rely on worker's compensation payments from the state. Caraballo said she watched her mom call their lawyer when the checks wouldn't come after several weeks.
"And immediately, the lawyer gets on the phone and calls them and within three or four business days, the check's in the mailbox. So seeing that power that attorneys have, you know, just even through soft advocacy, just getting on the phone or sending a letter, really demonstrated to me the power that the law can have," she said.
Caraballo represented LGBTQ+ asylum seekers and other immigrants, including survivors of human trafficking and domestic violence, before switching to a job at the Transgender Legal Defense and Education Fund, focusing on advocacy at the national level, including getting gender-affirming healthcare to other trans people.
Both women cited family support as one point of privilege within a community where trans youth are often abandoned or ostracized by their families — but that doesn't mean they haven't faced discrimination in their personal and professional lives.
"As a trans woman, I can tell you throughout my life, and especially throughout my time in law school, and also in practice, there were certainly times when I had others dismiss my intellect or my skill, simply because I'm trans and because I'm Brown," Marino said.
Caraballo said that she spent months last year fighting for her insurance to cover her facial feminization surgery, which culminated in an external appeals process. Despite her expertise as an attorney helping other trans people get gender-affirming care, navigating the red tape was still exhausting, she said.
"It takes a toll on you, because you're constantly having to fight for this," she said.
Marino and Caraballo recognize that they're under new pressure to represent the trans community — even after being in that position for most of their careers.
"I'm so grateful and I feel so lucky. And I recognize that stuff like this doesn't happen for girls like me and Alejandra normally," Marino said. "I am providing some visibility, and whether I like it or not, I am becoming somewhat of a representative."
"I'm often one of the only trans women of color at any of these tables," Caraballo said. "I feel this pressure that I need to represent our community and make sure that we have a voice."
Marino said that she constantly has to remind herself how "unique and atypical" it is for most trans women of color, who haven't had their family's support or opportunities to obtain advanced degrees — and who faced housing or employment discrimination — to be in her position.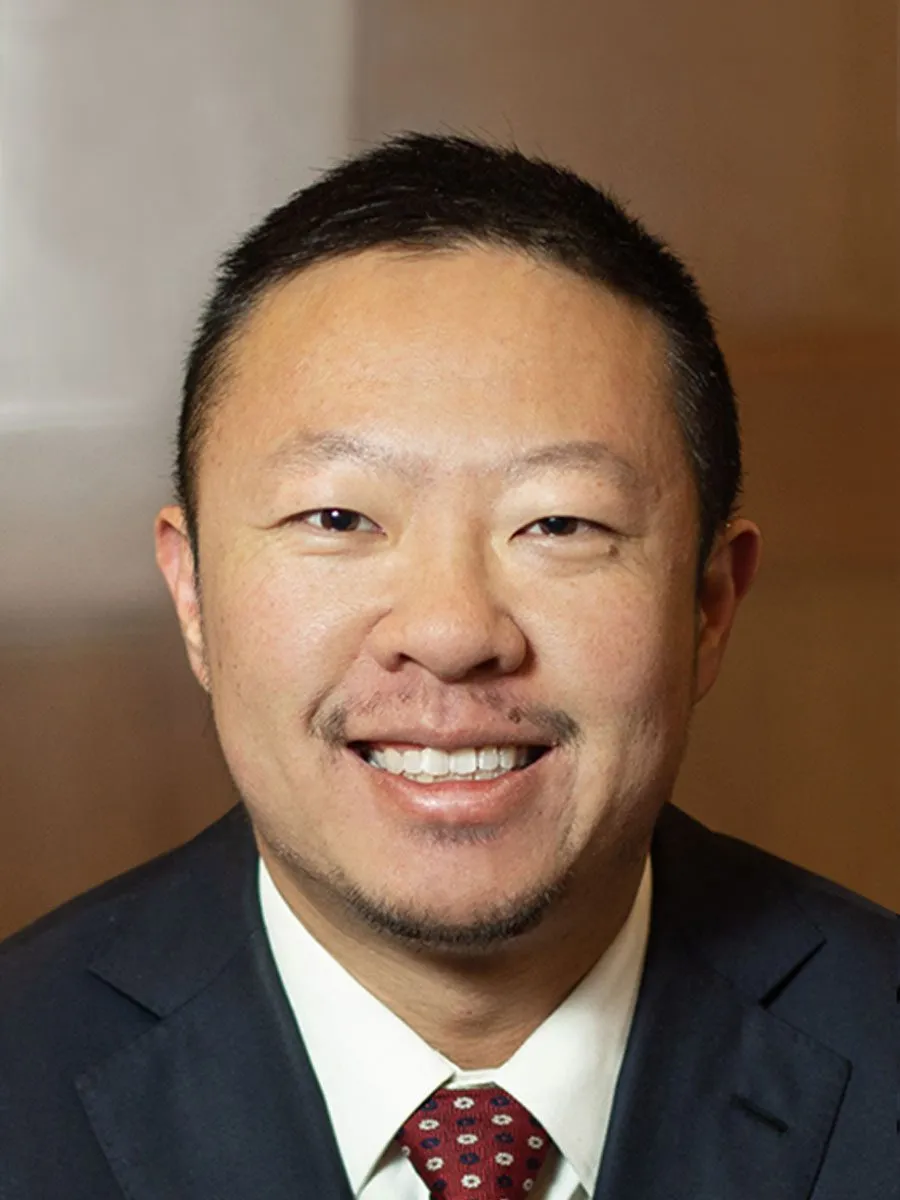 "It's pretty much a unicorn that can get through all of those different kinds of barriers at every single step," said Chen, founding director of Harvard's LGBTQ+ Advocacy Clinic (and Marino's boss).
"The question is A, how many people are really gonna be able to navigate that gauntlet? And B, what kind of system is it that relies on unicorns to get through the gauntlet?" he said.
Searching for those unicorns within the legal field — trans people of color who manage to survive, succeed, and thrive — can often be unrealistic, Caraballo said.
"It matters who is at the table," Levasseur said. When he served as the director for Lambda Legal's Transgender Rights Project, he was the only trans person in the room for many years in the advocacy group's legal department, he said. That lack of representation affected what work the department prioritized.
"There was only so much I could do … it really matters to have numbers at the table," he said.
In any workplace, trans people usually find themselves in the role of creating pathways for the next generation, Levasseur said. That dynamic seems to have played out at Harvard, Albert noted, where Marino and Caraballo are joining departments where trans people were already employed.
Harvard did not respond to requests for comment.
The importance of Marino and Caraballo's achievement is real, Albert said. They also said that it isn't a coincidence that the four out trans people teaching at Harvard Law are all in clinical instructor roles.
That recurring theme represents trans attorneys' greater commitment to take on practical roles that help their community and others, they said. It also shows that "the institution is not necessarily going out of its way to hire or promote folks into traditional faculty positions," they added.
Albert, as far as they know, was the first out trans and nonbinary person to lecture at Harvard Law. They joined the school as a clinical instructor fellow in 2017.
"It's not like there are fantastic records. And there certainly could have been other folks that I just didn't know about," they said. Chen said that, as far as he knows, he was the first trans person of color to join HLS faculty. He started at the school and launched the LGBTQ+ Advocacy Clinic in January last year. 
Albert noted they are uncomfortable "claiming the title of 'trans first,'" since that narrative seems to endlessly repeat, especially in media. As Canadian writer Morgan Page put it in an essay that Albert pointed to: "In order for trans people to be constantly discovered, we must be always and immediately cast off, forgotten."
Holding law schools accountable for LGBTQ+ inclusion means having the data to understand what's going on, Levasseur said, pointing to the LGBT Bar Association's campus climate survey.
In the latest survey, in which roughly 56 percent of the country's ABA-accredited law schools participated (not including Harvard), many schools resisted tracking their number of LGBTQ+ students and employees, citing privacy or the voluntary nature of self-identification.
"We need to allow people to be counted," Levasseur said. "We need to pay attention to who the faculty at law schools are, because these are the people who are influencing the next generation of lawyers."
Of the roughly two dozen schools in the survey that could cite their current number of trans and nonbinary students, the highest count at any one school was 10 students. Five law schools said they each had one transgender or nonbinary faculty member — all others said they had none or did not collect that information.
"As much as this is a celebratory moment for us and for Harvard, there are so many other institutions of higher learning that lack trans visibility and representation in their administrations around the faculty," Marino said.
"I would hate for us to be the last, while simultaneously being first — that would be tragic," she said.
To bring more trans people into the legal profession — which can be a hard place to make it — trans professionals need to mentor their younger counterparts and give them real advice, instead of discouraging them, Caraballo said.
"If you want queer trans people of color to be in the law, or achieve these kinds of successes, I think you really have to start early and work at it … not just mentor people, but reach down into into colleges, identify people in college to get them internships," she said.
The field also needs systemic changes, Chen said. That includes hiring marginalized candidates who are qualified to do the job, even if they don't have prestigious credentials.
"If you've overcome all of the things you have to overcome as a trans woman of color to succeed in the legal profession, you are probably more qualified than somebody who has had none of those disadvantages," he said.