via Harvard Law Today
by Olivia Klein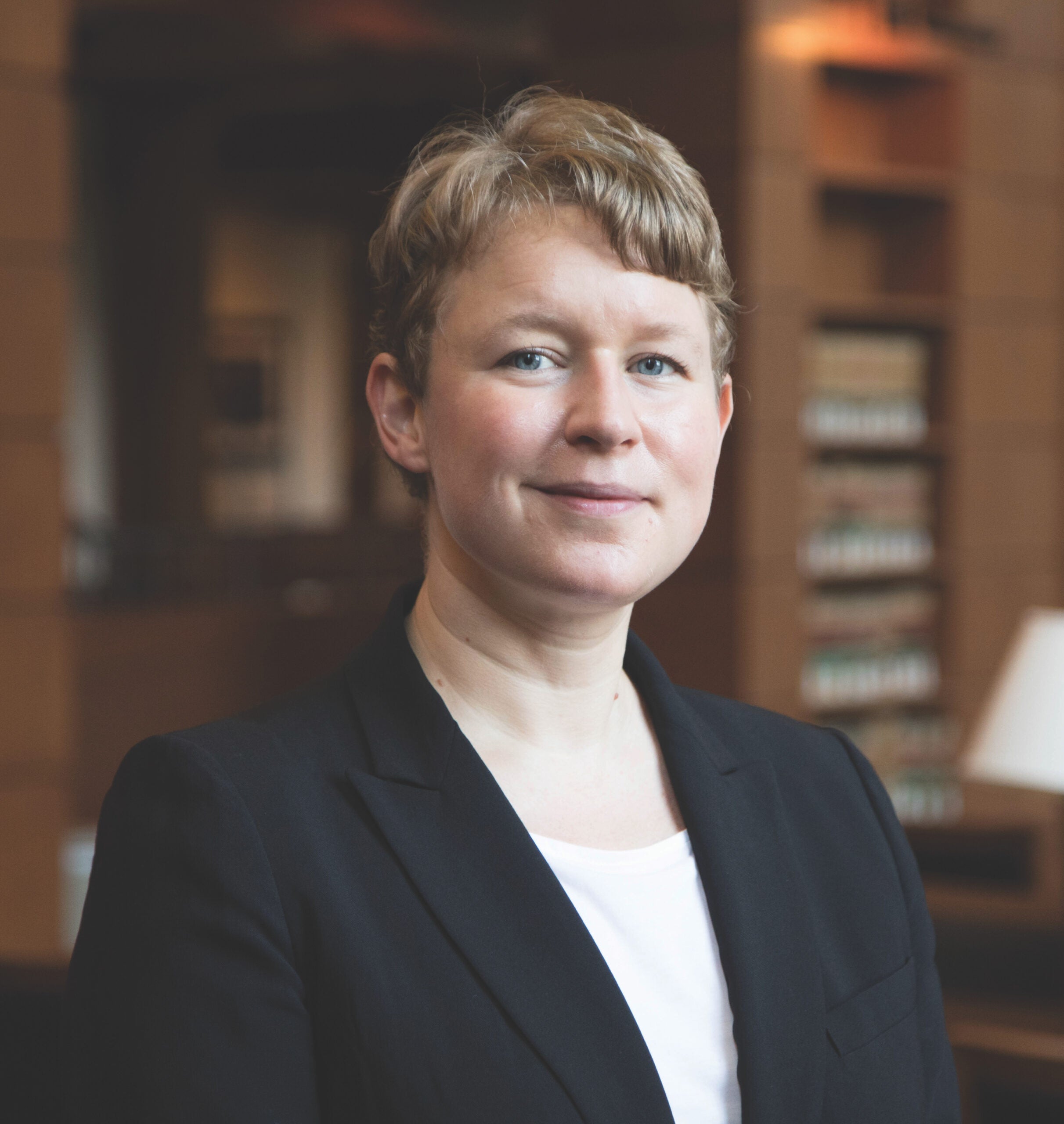 "It's been an excellent experience for this remote semester. The clinic has helped show me theory put into practice," Gavriel Schreiber '21 said of his independent clinical placement with the Philadelphia District Attorney's Office. He was one of 27 Harvard Law School students who were given a unique opportunity to put their legal learning into action for organizations all across the country during the remote fall 2020 semester.
The Office of Clinical and Pro Bono Programs' independent clinical program allows students to create their own placements in specialized fields of practice outside of Harvard Law School's existing clinical curriculum. Students gain experience in a wide variety of crucial lawyering skills, from direct representation to policy-related research and writing, while working under the supervision of attorneys from their organizations and with support from a faculty sponsor. This fall, independent clinical students worked remotely for government and legal services organizations as well as others such as Oxfam America, the United States Tax Court, and National Public Radio
.
Grace Bennett '22 worked for the New York office of the American Civil Liberties Union all the way from her home in Idaho this fall. Bennett's long-held passion for voting rights work was sharpened by her time with the ACLU during the recent national election. She noted how helpful her HLS classroom experience was in preparing her for the clinical work, in particular the class she took on Election Law with Professor Nicholas Stephanopolous.
Jake Laband '22, who spent his semester working with the U.S. Department of Commerce, Office of the Chief Counsel for Industry & Security, also found himself making connections to what he'd learned in the classroom.  "Sometimes sitting in class, it all kind of seems abstract and academic and ethereal," he said. But within the first week of his clinical placement, he had assignments that dealt with constitutional law and the review of agency action. "And all these things that in the classroom felt kind of far away—turns out they're not."
As much as the classroom experience lays the groundwork for real-life lawyering, the work setting of the independent clinical presents inherently different challenges and opportunities for legal practice. Victoria Kalumbi '22 worked with the Legal Aid Society's Juvenile Rights Practice, representing children under the organization's direct representation model, which has a focus on empowering children's voices.
"Certainly, the stakes felt a lot different," Kalumbi noted. "I had the chance to go on the record a few times. While in class you might have a couple mock sessions or a cold call. This was like being cold called, except it's being recorded and the stakes are incredibly high. These are people's lives—these are their families—to a child this is all that they have."
Kalumbi's interest in working with the Juvenile Rights Practice was informed by her time as a case planner in the child welfare field prior to coming to HLS. "Coming from the foster care planning side of an agency is drastically different from representing children," she said. The independent clinical placement gave her a new perspective on working in juvenile law, she said, offering an inside look at the possibilities of the impact a lawyer can have while giving a voice to children in court: "This experience has been really informative. First, I think it's very easy to imagine what it's like to work with children. I certainly had my own preconceptions of what the work would consist of, and seeing it up close frames
how I view the law as a whole."
The pandemic has changed the way legal work takes place, and independent clinical students were able to see this change firsthand as they became valued members of their organizations' teams. Kalumbi reflected on the creativity the remote situation requires. "[On intake days], ordinarily you're in person and you have a team of lawyers, supervisors, paralegals, social workers all together, but all that took place remotely. We'd hop on Zoom calls and talk about the cases, trying to make decisions as a team. Even thinking about simple things—like ordinarily you might try to send a social worker to someone's house or school, but now all of that is happening through text messages and phones and WhatsApp and video chat, so a lot of that innovation and creative thinking was taking place remotely."
Mia Gettenberg '21, who worked with Legal Services Alabama in Birmingham this semester, approached her job with an open mind, happy to gain experience in any of their areas of practice. The pandemic decided her projects for her: "Housing and public benefits are two areas that were already major issue areas for LSA, but certainly are growing because of the pandemic. A lot of my work did center on that." 
Gettenberg experienced both the positive and negative aspects of remote work in her time with LSA. "In some ways I felt like the externship was well-suited to be remote, at least in the context of the work I was doing," she reflected. "I would have loved to have been in person, because I feel like I missed out on some things, like meeting clients. All that aside, I felt really well integrated into the team there. That was a lot of intentional effort, particularly on the part of the managing attorney and the other attorneys in the office." In particular, Gettenberg praised the example her supervising attorney set for her: "She planted the seeds for me for how I'd like to be an empathetic, effective advocate."
The current virtual setting of legal work offers certain advantages, erasing the challenges that geographic distance presents. "I really appreciated the opportunity to go in front of judges I'd never seen before," Kalumbi said about her experience. "I'm in Seattle dialing into a court in New York City."  Laband pointed out the understanding and empathy his team at OCCIS had about his being a newcomer at the organization while working remotely. "The entire staff was really flexible," he said. "They were fantastic about not only making time for me to chat about my career and network when I reached out, but they would also reach out to me and say 'Hey you're the new intern, let's have a video call and just talk.'"
Working remotely was a natural fit for some placements, such as Colin Mark's at the Securities and Exchange Commission's Office of the General Counsel. "Legal policy work was luckily something that I found very doable remotely, because it was mainly legal research and writing memoranda," he said. Though his work was done remotely, Mark '22  was able to meet several attorneys from his office while he was in Washington, D.C. this semester. He noted that the placement not only strengthened his lawyering skills, but had an impact on the way he thinks about his post-law school plans as well. "One piece of the work that was a pleasant surprise was that I got a lot more familiarity with administrative law. I surprised myself by finding that really interesting, and that might affect where I consider clerkships."
For Laband, too, the independent clinical experience is likely to inform his future path in part because, he said, "It made me feel more confident in the interests that I thought I had going into it. Most fundamentally, it really cemented for me the realization that going to law school was a good decision, and that I like the work that lawyers do. I thought the problems they dealt with were interesting. I'm definitely interested in government service at some point. It illustrated for me the breadth of all of these issues and all the different types of problems they solve."
In a digital world that shrinks distances and connects people faster than ever before, the independent clinical students were able to make the most of the circumstances the year has presented them with, gaining critical experience and knowledge along the way.
---
Related Reading