Via LSC Blog
By mid-semester, the 14 Harvard Law students enrolled in the Veterans Law & Disability Benefits Clinic at the Legal Services Center in Jamaica Plain (LSC) are hard at work managing their busy dockets. From drafting estate plans, to advocating for access to disability benefits, to sealing criminal records, our students—who enroll in the clinic through the companion clinical seminar or the Poverty Law Workshop—are are providing pro bono assistance to disabled veterans on a variety of legal issues while developing their lawyering skills. Students and clinical instructors are excited to be on campus and working together in-person again, and to experiment with hybrid and remote work options, maximizing efficiency and flexibility while adhering to public health protocols.
This overview of a single week of work in the clinic in October provides a window into the diverse experiences of our students across our three projects: the Veterans Justice Project, Safety Net Project, and Estate Planning Project.
Monday, 11am: 2L Tracy Zhang met with Clinical Instructor Julie McCormack and fellow clinic student, 3L Jeffrey Jiang, to prepare for an administrative hearing on Tuesday. Tracy represents an older veteran whose benefits through the state's Chapter 115 program are at risk of being terminated. In addition to formal meetings with clinical supervisors, students find ways to support each other and share practice tips and advice; Tracy and Jeffrey met again later in the day to refine and moot Tracy's oral argument and opening and closing statements.
Monday, 1pm: Jeffrey Jiang met over Zoom with a Kentucky-based team led by Ned Pillersdorf, who has piloted multi-circuit litigation pushing back at the Social Security Administration's scapegoating of former clients of a corrupt and currently imprisoned lawyer, Eric Conn, once known as "Mr. Social Security" due to the size of his legal practice representing disabled people in Appalachia. Following Conn's conviction for defrauding Social Security, the Administration arbitrarily terminated benefits being received by his former clients rather than properly adjudicating their eligibility. Jeffrey and the team worked on drafting an injunction, complaint and supporting memorandum to be filed against Social Security in the United States District Court for the Eastern District of Kentucky. LSC's Safety Net Project is part of a nationwide network of pro bono advocates representing Conn's victims and is working directly with six disabled clients from Kentucky to preserve their benefits.
Monday, 4:15pm: Clinic students in the Safety Net Project attended the weekly seminar that accompanies their clinic enrollment, the Poverty Law Workshop—a new curricular offering for clinic and non-clinic students interested in learning about anti-poverty advocacy and safety net benefits programs. This week's class included training on unemployment benefits, a student's presentation of his proposed testimony to the Massachusetts legislature on criminal record database reform, and a guest appearance from former Harvard Law School Dean Martha Minow to discuss efforts to expand access to legal representation for low-income clients.
Tuesday, 11am: Tracy Zhang met with her client at LSC and together they dialed in to the Massachusetts Department of Veterans' Services for a hearing to appeal the proposed termination of the client's state Chapter 115 veterans benefits. The veteran, with Tracy's guidance through direct questioning, successfully outlined his attempts at meeting the program's verification requirements. The hearing officer granted ongoing benefits while Tracy and the Veterans Service Officer complete the verification process. Without LSC's assistance in uncovering and framing the issues, this low-income elderly veteran who doesn't own or know how to use a computer would have lost significant financial assistance because of his inability to access forms only available online due to the COVID-19 pandemic.
Tuesday, 12:30pm: 3L David Sanchez and 2L Natalie Tsang met at LSC to address new developments in their efforts to prevent private for-profit medical data management companies from illegally charging low-income clients for access to medical records needed to support their applications for Social Security disability benefits and other safety net programs. David reported back on his conversations with the General Counsels' offices at several area hospitals, and Natalie shared information about the work she is doing in tracking violations.
Tuesday, 1-3pm: The second of LSC's two administrative hearings before the Massachusetts Department of Veterans' Services of the day occurred, followed promptly by a call with Clinical Instructor Betsy Gwin and co-counsel Peter Pound, an attorney at Morgan Lewis. During the call, 3L Matt O'Keefe debriefed his experience representing the widow of a Vietnam veteran seeking state veterans benefits. The hearing occurred telephonically, as all hearings before the Department of Veterans' Services have during the COVID-19 pandemic.
Tuesday 3pm: Students worked in small groups in the Veterans Law and Disability Benefits clinical seminar class to develop a case theory for one of the Clinic's clients. Unlike the Poverty Law Workshop, which is open to both clinic and non-clinic students, this seminar course only enrolls students who are simultaneously enrolled in the clinic—allowing students to talk openly about their individual casework in class.
Wednesday 1pm: 2L Chisom Amanchukwu and 2L Niko Paladino held their weekly review of cases and requests for assistance with Massachusetts criminal record (CORI) sealing to discuss strategy and plan for ongoing community outreach, including an event in Western Mass. to provide advice and representation over Zoom to clients seeking help to seal or expunge their records. Niko has been involved in CORI sealing at LSC since its inception, having volunteered as undergraduate student, prior to starting law school.
Wednesday, 3pm: Students and staff met with the clinic's medical advisory board to discuss capacity issues and the assignment of fiduciaries in veterans benefits cases. The Medical Advisory Board began its work in early 2021 and has been meeting regularly this semester, bringing to bear the expertise of six medical experts to assist with medical questions related to eligibility for veterans benefits, safety net benefits programs, and in estate planning matters.
Thursday, 11am: Advanced clinical student Jordanne Stobbs-Vergara met with a veteran about estate planning. The Estate Planning Project assists low-income and disabled veterans in exercising maximum control over family, health, and financial decision-making. Jordanne is returning for her second semester in the clinic to gain more experience in drafting estate plans and to continue her commitment to veterans benefits cases from last semester that are still in progress.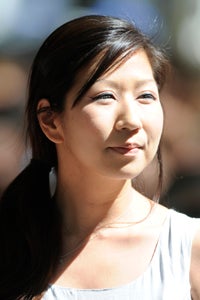 Thursday, 1 pm: Two second-year law students in the Safety Net Project, Rachel Schwarz and Kate Strickland, met with Clinical Instructor Julie McCormack for a planning meeting to prepare for an upcoming presentation through the Boston Public Library about access to SNAP benefits. Kate and Rachel have been reaching out to area colleges and veterans services organizations, since hunger and food insecurity are persistent issues for low-income students and veterans alike. Advance registration for the upcoming zoom presentation was already at 30, so Kate and Rachel spent time planning for follow-up materials to send to registrants and attendees. They also debriefed the testimony they had filed earlier in the week in support of two bills pending before the Massachusetts legislature that would improve access to SNAP assistance for college students.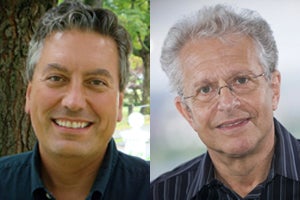 Friday, 2pm: Clinic students met via Teams for case rounds presentations, in which two students presented pressing questions from their casework to get feedback from their peers.