By Olivia Klein
"I was nervous," says Katie Pleiss '24 of her first day in the Criminal Justice Appellate Clinic. Seated around the conference table at the MacArthur Justice Center in Washington D.C., the seven clinical students were not sure what to expect from the upcoming winter term. But by the end of day one, they left feeling assured and excited for the work ahead.
"The folks at MJC immediately made it a really welcoming place," Pleiss recalls. "Even though we were there for a short time period, we felt connected to the team." 
In the clinic, students work with attorneys at the MacArthur Justice Center on ongoing appellate cases related to civil rights and the criminal justice system. Students spend the winter term in Washington D.C. at the MJC office before returning to Cambridge to continue their work throughout the spring semester. During the winter term, they researched and drafted briefs for active cases in federal circuit courts on topics including prisoners' rights and police misconduct.  
Lecturers on Law Amir Ali '11, MJC's executive director, and Devi Rao, director of MJC's Washington D.C. office, lead the clinic. Not only do their students see Ali and Rao as exceptional teachers, guiding them through the ins and outs of how they approach cases, but they also look to them as mentors. 
"Going into the clinic, I was intimidated by Amir and Devi — they're such leaders in the appellate field. But as soon as we met them, you can tell they are incredibly down to earth people.," says Sara Tsai '23.   
"They always really valued our input about the issues we were working on, which was refreshing," says Maisha Kamal '23. "They've worked in this space for years, but they're still curious what a student has to say about the case that we were working on—that was amazing."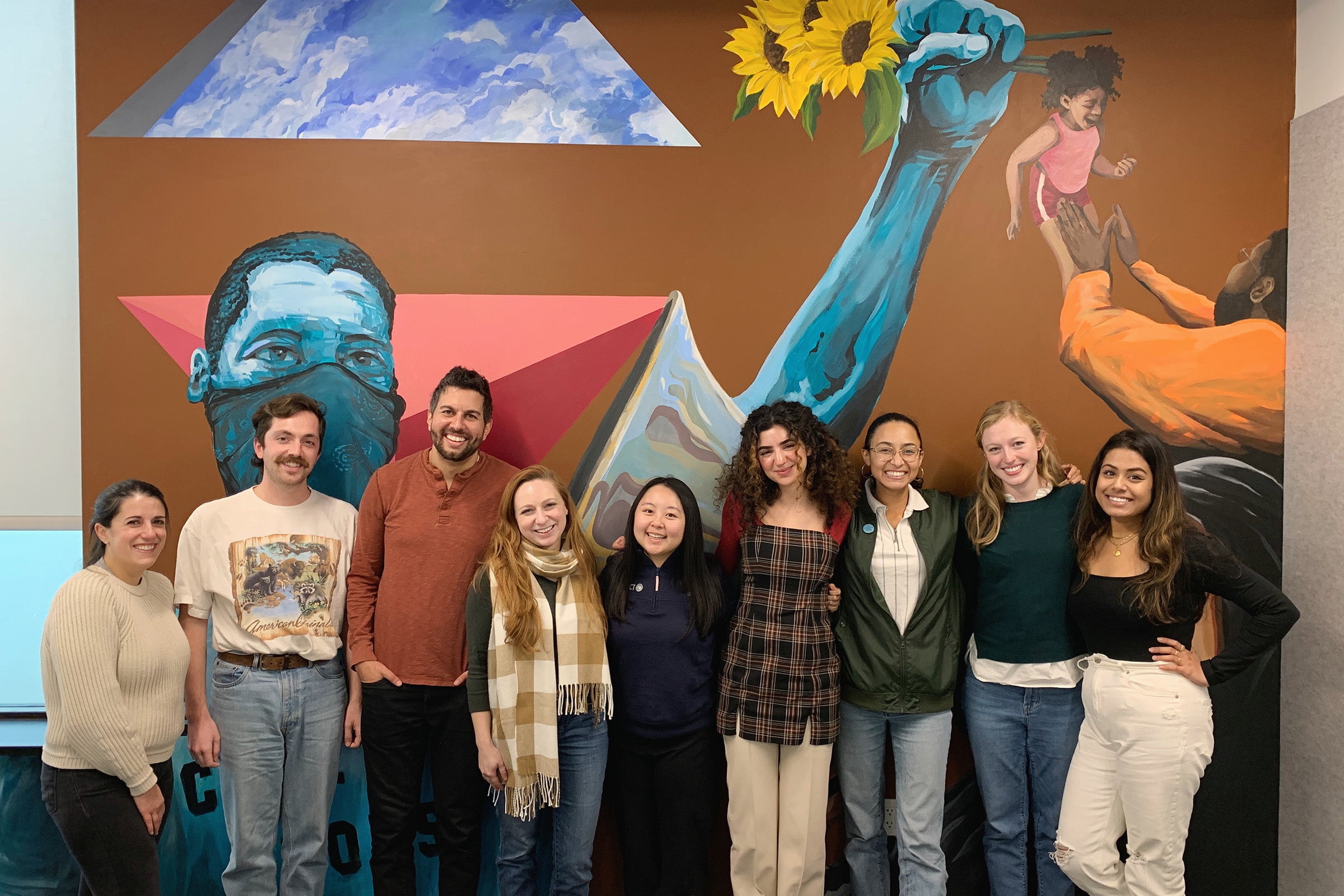 Approaching criminal legal work from the appellate level was a chance for the students to apply their legal skills to the issues they care about in new ways.
"MJC thinks about this type of work from a strategic perspective, to find ways that we can subtly change the law," says Pleiss. "It was a cool way to see impact litigation work in a way that I hadn't seen before."
This exposure was both affirming — Pleiss says it confirmed for her that the appellate level is where she'd like to spend her career — and a welcome perspective for students who envision themselves in a different part of the field. 
"Working in this clinic felt like a natural fit," says Tala Alfoqaha '24. "I'm interested in public defense, but public defense is not really a systemic intervention, since you're representing individuals. What the MJC does is cool because they partner with public defenders and other organizations to levy individual cases, as well as class action cases, for system-wide change. It was the best of both worlds."  
Alfoqaha was energized by MJC's approach to impact appellate litigation, noting the purposefulness behind the organization's cases and decision-making: "We had a session about what their strategy is in light of the state of the judiciary. It was meaningful to see how intentional they are about picking their cases, given the freedom they have in choosing them. I learned a lot even just from hearing about that strategy." 
MJC was founded more than 35 years ago with the goal of vindicating the rights of those abused by the criminal legal system. Since then, their work has evolved to include fighting for the rights of the incarcerated and enforcing police and prosecutorial accountability.  
For Kamal, the content of the briefs brought new meaning to previous learning. "Working on procedural issues related to habeas corpus was interesting, because I had taken civil rights litigation and capital punishment as a 2L. Seeing how those issues intersect with each other and play out in real life was fascinating." 
During their time in D.C., the students delved into research, submitted outlines, discussed their cases with one another and their supervisors, and finally, submitted drafts of their briefs. But the three weeks were not only filled with work — the team also took full advantage of being in the heart of the nation's capital. 
"It was great to work in a city where so many of the issues we're working on are at play every day," reflects Kamal. "Something really special was getting to sit in on moots for oral arguments, which was a chance to see how lawyers practice in the real world when they're arguing cases at this level."
In addition to having a behind-the-curtain view of argument preparation, the students also witnessed one case's oral arguments in the en banc D.C. Court of Appeals.  
"It was a window into the legal community of D.C., and it solidified for me that I'd like to come back in the future," says Alfoqaha.
 Tsai echoes this feeling: "Working at the MJC and being in D.C. for just three weeks, I felt like being in the central hub of the nation's capital changed my perspective on the realm of possibilities for my long-term career." 
 Now, back in Cambridge, the students are ready to continue their clinical work this spring. The camaraderie the team built has carried back home, reflects Tsai: "Everyone was so kind, and it was great to meet new people from HLS outside of the normal classroom experience." 
Looking ahead, the spring will bring more research, more meetings, more briefs—and the students are thrilled to get back to work.