On May 12, Harvard Law School Clinical Professor Dehlia Umunna became the first to deliver a Last Lecture in the season of COVID-19 lockdown. As she admitted in her talk, it wasn't quite the occasion she'd imagined when she received the invitation in early February.
"It was one of the greatest honors of my life," she told a Zoom audience of more than 100 graduating students. "I imagined that I would be exhorting you from the historic Ames Courtroom. I would walk into the room with a fresh haircut and manicured nails, and impart wisdom to a roomful of students. But alas, here we are. I'm in my dining room alone; you're somewhere in the universe, maybe in your PJ's. And you're probably wondering how we got here."
Though the setting had changed, she imparted wisdom nonetheless. Quoting a wide range of thinkers from Ralph Waldo Emerson to Willie Nelson, she confronted the despair her students might be feeling, and offered reason for hope.
"If you're like me, you are all Zoomed out," she said. "Your misery index is likely at its highest. The new normal feels cruel; it feels complex and complicated. So why even bother?" The answer, she said, was found in moments she'd spent with the graduating class, sharing career breakthroughs as well as personal setbacks: "If I've learned anything in life it's that every traumatic event is an opportunity to reset for greatness. This too shall pass, and I promise you that it will be OK. How do I know that? Because I know you, and you are an extraordinary class—incredibly smart, innovative and talented."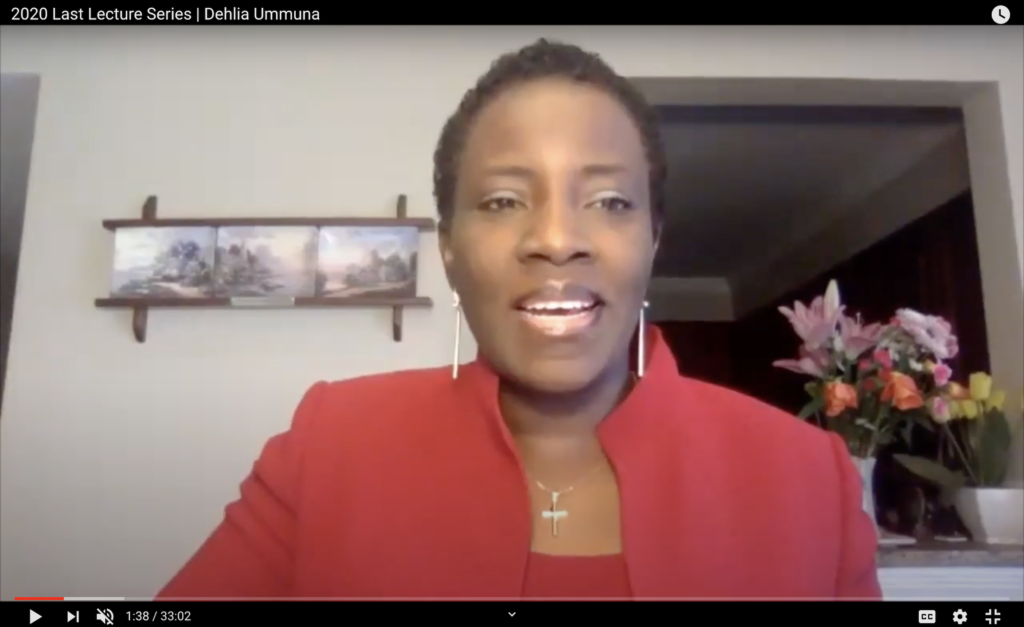 Sharing some of her own personal journey, she noted that she'd turned 47 the previous day—and that she still has a few unmet goals, including learning to swim and to ride a bike. She recounted her birth in London, her immigration to the United States 28 years ago, and surviving domestic abuse.
"I've had the privilege of representing clients through cases that attracted great media attention, and I've been buffeted by trials that would floor most people. I've known poverty and lack; I know what it means to hurt deeply and to have your values questioned. I also know what it means to be happy and joyful. And I know what it is to trust my lord and savior Jesus Christ. I have acquired some wisdom—I shall tell you."
She offered five pieces of advice to the graduating class. The first was to maintain an "intense sense of gratitude," admittedly a challenge right now. "If you're not sure what to be grateful for in this season, what if you had no home to shelter in, or were too sick to wear a mask?" The second lesson—to say and do the most important things now instead of putting them off—led Umunna to recall the loss of a young client in a Roxbury shooting soon after winning a case for him. Quoting Emerson, she noted: "You can't do a kindness too soon, because you never know how soon it will be too late."
Her third lesson, to strive for meaningful work, also brought some personal history—in this case seeing her brother incarcerated as a teenager. "It was difficult to find someone who cared about this 17-year-old black boy, and at that moment I made my mind up to be the kind of lawyer I wished he'd had."
Finally, she urged the graduates to be their authentic selves whenever possible, and to try learning something new every day—whether that meant a major career move or learning to be a pet parent during quarantine. Toasting the class with ginger limeade she said, "Class of 2020, I thank you for being you."
---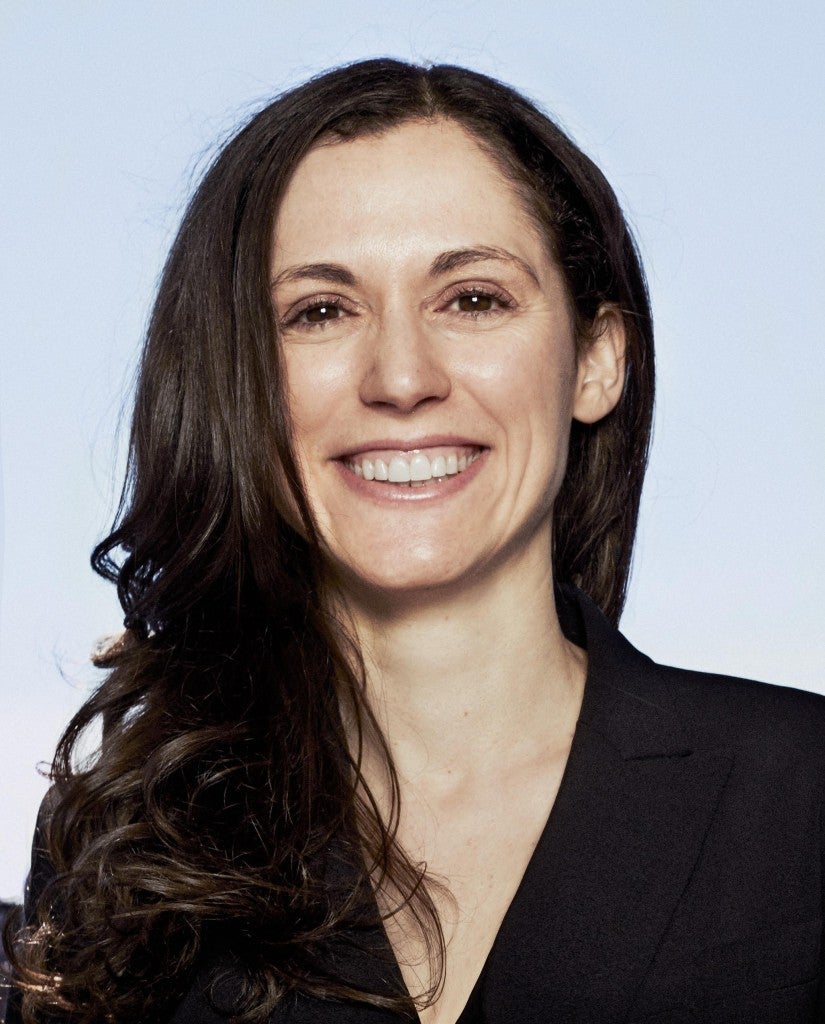 "Humility, humanity, integrity and imagination define truly great lawyers."
---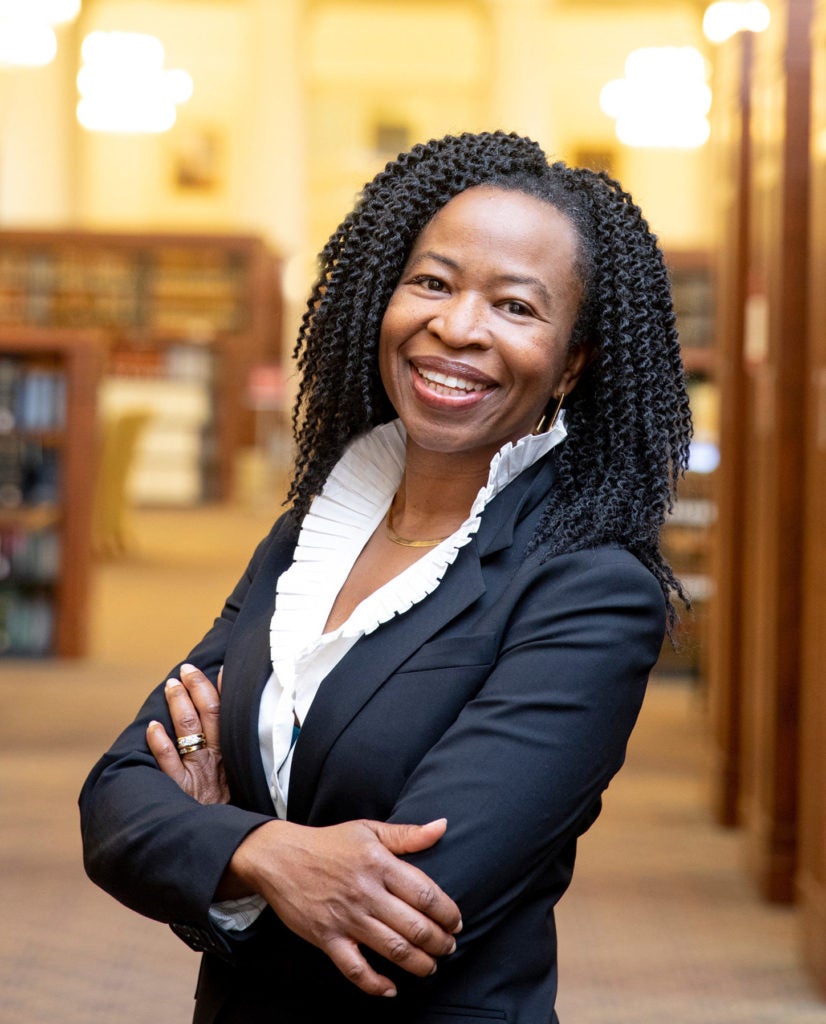 Okediji encourages the graduating class to cultivate the courage to try something new.
---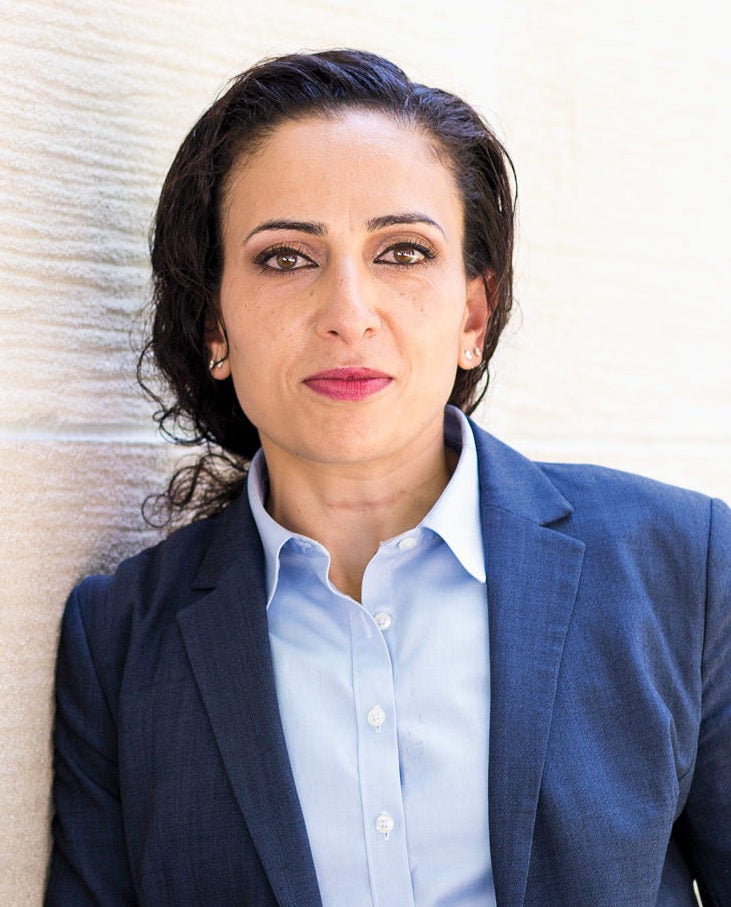 Modirzadeh encourages the graduating class to connect the law with its profound human stakes.