In her Last Lecture on May 13, Harvard Law School Assistant Professor Daphna Renan emphasized her kinship with the Class of 2020. She had begun teaching only a few years before this year's Harvard Law School J.D. class enrolled; her son, Nate, was born at the end of their first year; and she was just voted tenure a few weeks before commencement. "As a part of HLS, our trajectories have very much coalesced," she told the class in a Zoom conference.
And now, Renan said, she and the graduating class have something else in common: Both are pursuing law during a time of profound uncertainty. Much of her talk focused on three climactic events that have shaped her personally and professionally: Her grandmother-in-law's experience as a lawyer in the McCarthy era, her own legal education around 9/11, and the current impact of the COVID-19 pandemic. In each case she emphasized the personal qualities that she believes determine a truly great lawyer: "Humility, humanity, integrity and imagination."
Her husband's grandmother Nancy Wechsler was "one of the most remarkable lawyers I've known," she said. When Wechsler enrolled at Columbia Law School in 1937, the country was in the midst of the Great Depression, World War II broke out shortly thereafter, Jim Crow laws were embedded in the justice system and there were limited opportunities for women. As a teenager in New York City, she was radicalized and turned toward Communism, though she'd disavowed it by the time she began law school. This didn't keep her from passing the character screening for the New York Bar—but the fact that she'd kept her maiden name nearly did, and she needed to prove her character by taking her husband's name. "As she put it, being a woman was a complete barrier to legal practice in most firms," Renan said.
Wechsler went onto work on President Harry Truman's civil rights committee, and her criticism of the United States Department of Justice's record on civil rights earned the ire of J. Edgar Hoover, then director of the Federal Bureau of Investigation, who accused her of being a practicing Communist. This, Renan said, only reinforced Wechsler's commitment. She deflected Hoover's attacks by turning her research over to another lawyer who reached the same conclusions; the resulting report to Congress became an important precursor to the 1964 Civil Rights Act.
Moving forward in time, Renan recalled the effects of the 9/11 attacks—which she learned of during a torts class, just one week into her 1L year. "It would have a profound effect on the field of public law, and on the design of the national security state, and it also shaped my own path as a lawyer," she said. "It also provoked fundamental questions about what it means to be a lawyer, and the role of law in fraught and frightening times when the security of the state is deeply uncertain." Further questions would emerge in the years and decades to come, such as, "When temporary security measures become the new normal, how does that change the fabric of who we are as a people?"
COVID-19, she said, will likely shape the graduating class's future just as 9/11 shaped hers. "The pandemic raises crucial questions of law and policy—questions that lawyers are at the forefront of working through." Here, she said, imagination will be crucial as lawyers confront a host of issues from access to medical resources, to fair elections under pandemic, to legal protections for those on the frontlines. "And when we all get to the other side, it will be in part because of the profound integrity with which individuals on the city, state, federal and global levels have worked together to chart that path forward."
She closed by returning to Nancy Wechsler, whose husband, Jimmy, was ordered to testify before the notorious McCarthy Committee and, in the process, agreed to "name names," a decision with which Nancy disagreed to the end of her days. "Why do I end on this note? Because sometimes the people you love most will do things with which you ardently disagree. In those relationships that matter most to you, I hope you will build resilience, the sort of resilience that Nancy and Jimmy had. Those relationships will shore you up when you most need it, as a lawyer and as a person, and they become only more crucial in those moments of tremendous and deeply-felt uncertainty."
---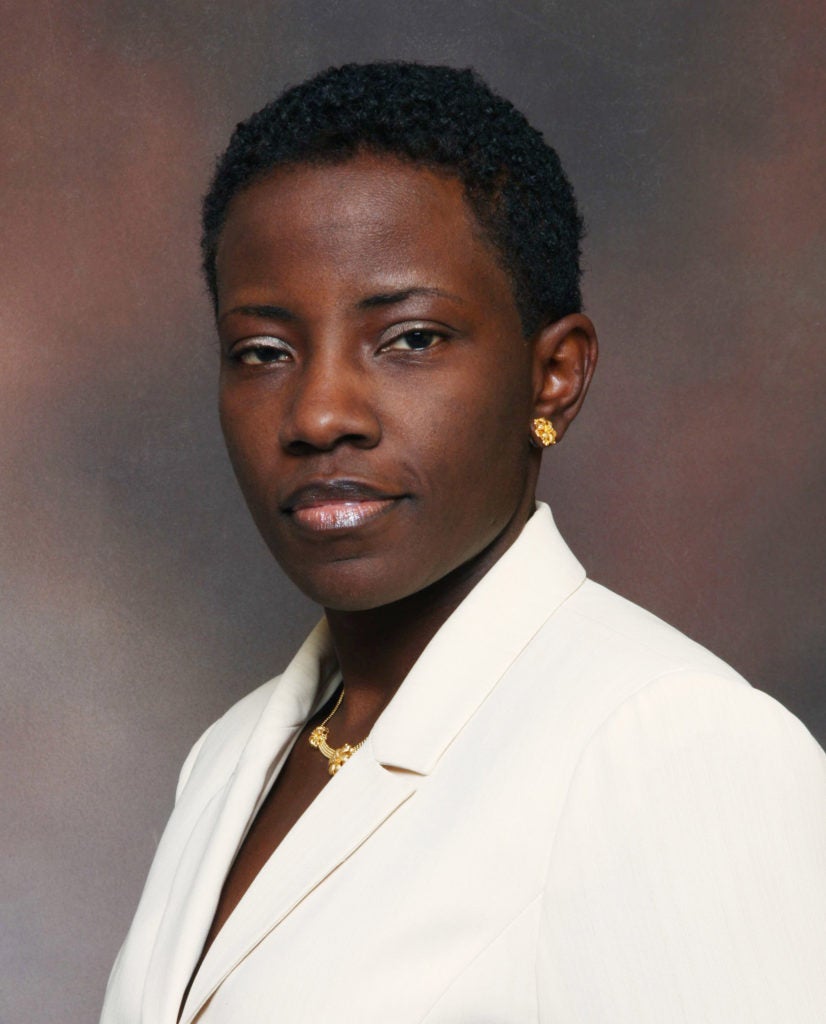 "Every traumatic event is an opportunity to reset for greatness."
---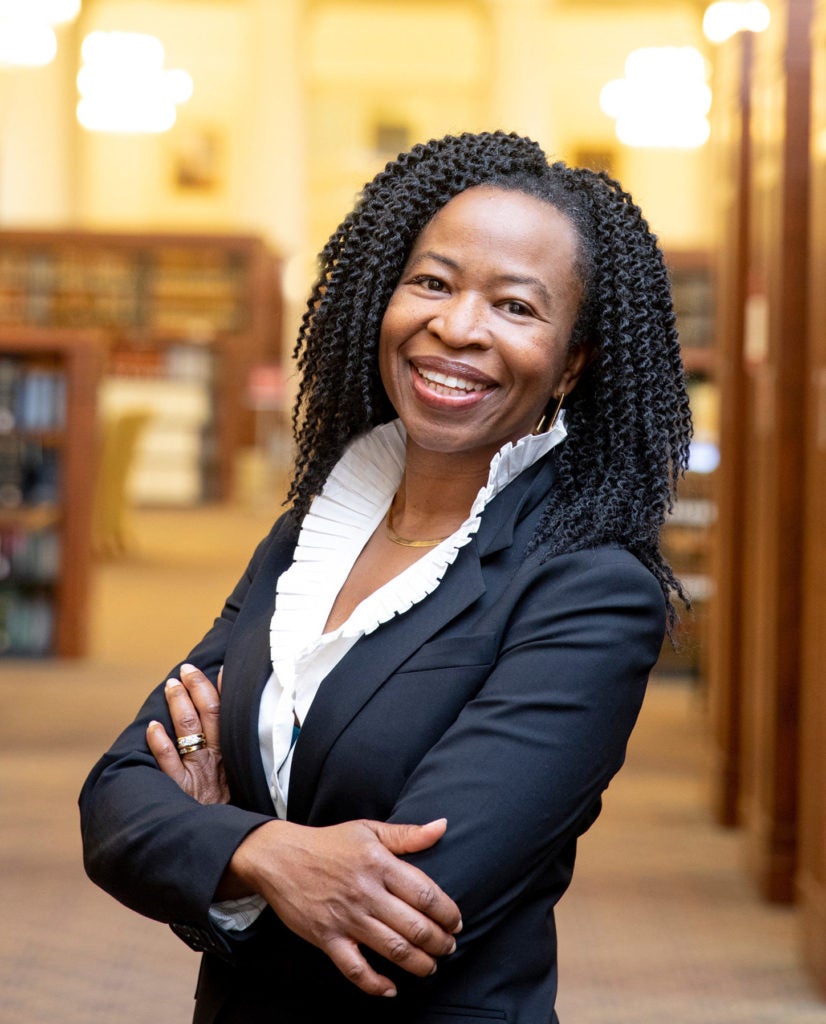 Okediji encourages the graduating class to cultivate the courage to try something new.
---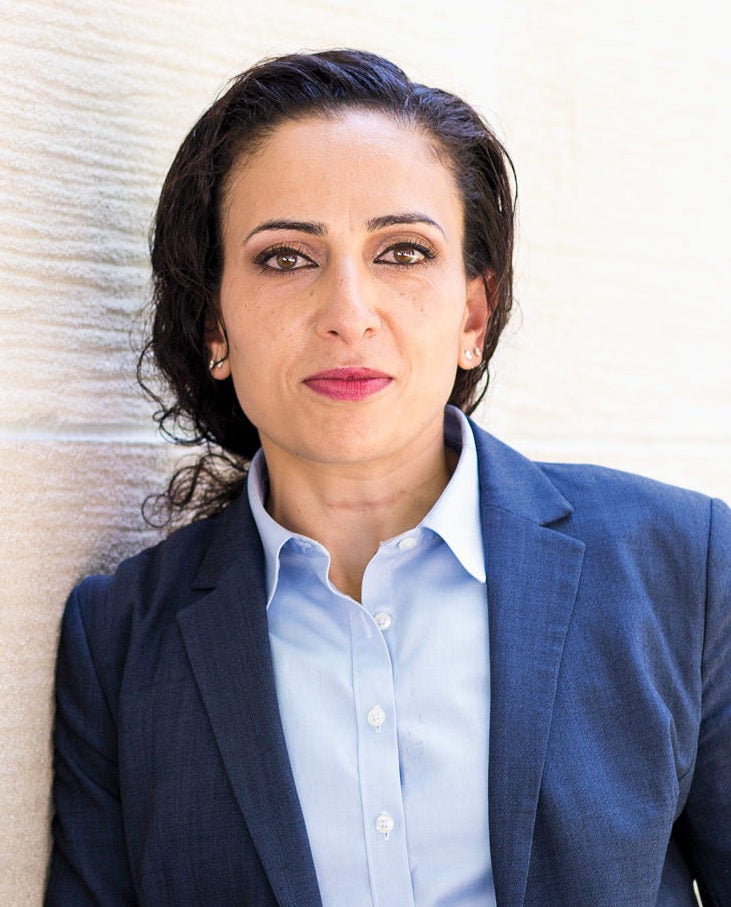 Modirzadeh encourages the graduating class to connect the law with its profound human stakes.