U.S. Supreme Court Justice Ruth Bader Ginsburg '56-'58, whose lifelong fight for equal rights helped pave the way for women to take on high-profile roles in business, government, the military and the Supreme Court, died on Sept. 18. She was 87.
"Justice Ginsburg personified the best of what it meant to be a judge. She brought a deep intellectual and personal integrity to everything she did," said John F. Manning '85, Morgan and Helen Chu Dean and Professor of Law at Harvard Law School. "Her powerful and unyielding commitment to the rule of law and to equal justice under law places her among the great justices in the annals of the Court. She was also one of the most impactful lawyers of the 20th century, whose historic work advocating against gender discrimination and for equal rights for all opened doors for countless people and transformed our society. She was an inspiring and courageous human being. We have lost a giant."
"Justice Ginsburg personified the best of what it meant to be a judge. She brought a deep intellectual and personal integrity to everything she did. Her powerful and unyielding commitment to the rule of law and to equal justice under law places her among the great justices in the annals of the Court."

John F. Manning '85, Morgan and Helen Chu Dean and Professor of Law at Harvard Law School.
"Very few individuals in history come close to the extraordinary and significant role played by Justice Ginsburg in the pursuit of justice before she joined the bench," said former Harvard Law School Dean Martha Minow, the 300th Anniversary University Professor at Harvard. "She would be a landmark figure just by being the first woman to earn a tenured faculty post at Columbia Law School. And she made history as director of the Women's Rights Project of the American Civil Liberties Union, argued landmark cases on gender equality before the U.S. Supreme Court, and brilliantly crafted successful challenges to the system of legally enforced gender roles that limited opportunities for both women and men. With vision and brilliance, she earned a place in the history books and on the honor roll of civil rights heroes."
"The Constitution's heart aches at Ruth Bader Ginsburg's passing," Laurence Tribe '66, Carl M. Loeb University Professor, Emeritus, at Harvard Law School, wrote on Twitter. "My heart hurts too. Her contribution to our history will live as long as America lives. May she rest in peace and power. I pray for the soul of our nation."
Born in 1933 in Brooklyn, N.Y., Ginsburg attended Cornell University, graduating in 1954 with a Bachelor of Arts degree in government. She was a member of Phi Beta Kappa. She met her husband Martin "Marty" Ginsburg (Harvard Law School Class of 1958), while both were students at Cornell, and they were married in 1954.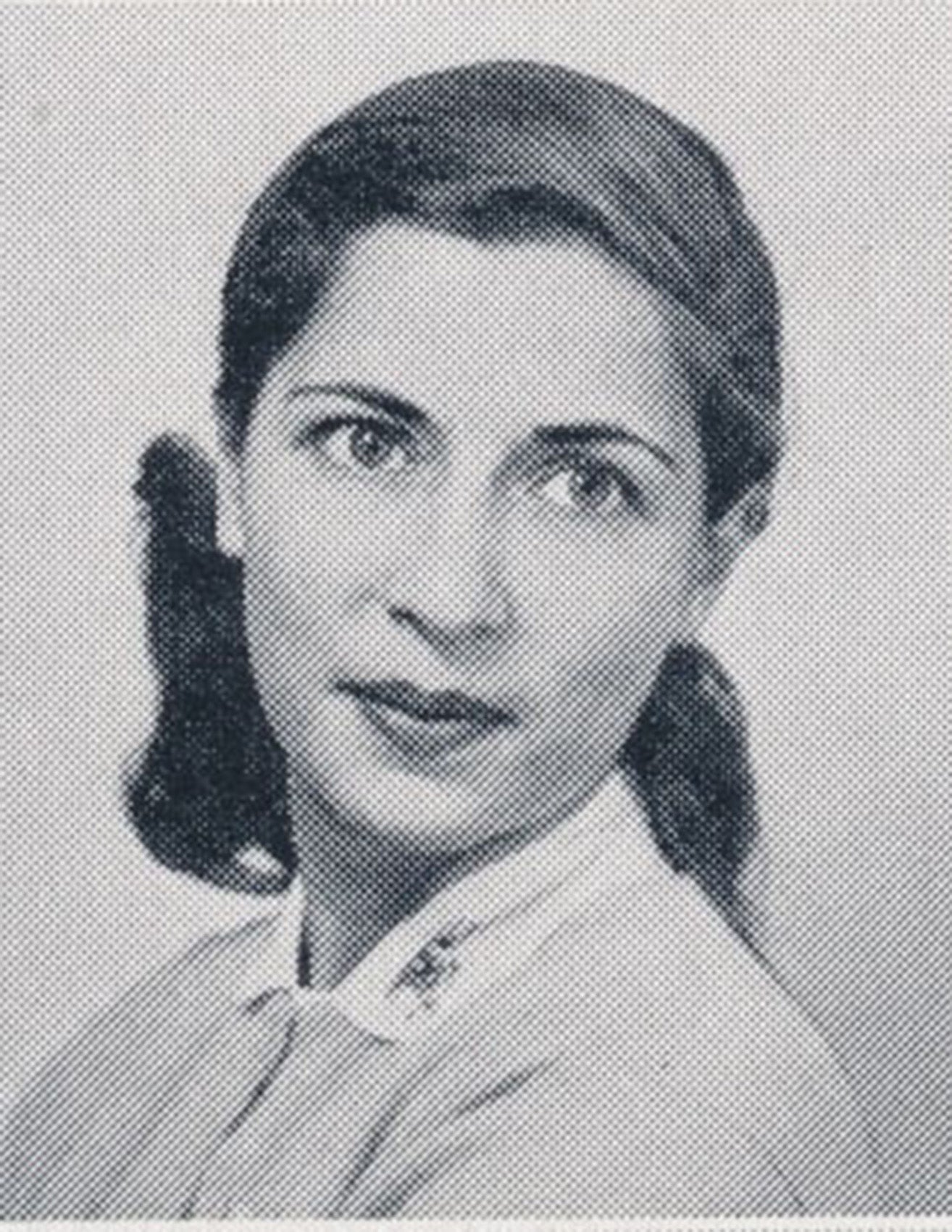 In the fall of 1956, she enrolled at Harvard Law School as one of only a handful of women in a class of more than 500 students. An outstanding student, she was an editor of the Harvard Law Review. She also cared for her young daughter, Jane (Harvard Law School Class of 1980), and her husband, who was diagnosed with testicular cancer. (Marty, a successful tax lawyer, died from metastatic cancer in 2010.)
The family moved to New York City following Marty's graduation. Because HLS at the time would not allow her to complete her degree requirements at another school, she transferred to Columbia Law School, where she graduated in 1959 at the top of her class and served as an editor of the Columbia Law Review.
Harvard Law School Professor (and later Dean) Albert Sacks '48 recommended Ginsburg to Supreme Court Justice Felix Frankfurter LL.B. 1906 for a position as a law clerk. But Frankfurter, who had never hired a woman, declined to invite Ginsburg for an interview. She secured a clerkship with U.S. District Judge Edmund L. Palmieri.
In a 2013 public conversation at Harvard Law School with then-Dean Minow, Ginsburg reflected on the struggles she faced as a young lawyer in a male-dominated field. "It was hard enough to get a job if you were a woman, but if you were a mother, then it was impossible," she said.
"Ruth Bader Ginsburg will be remembered as a champion of equality," said Tomiko Brown-Nagin, dean of Harvard's Radcliffe Institute for Advanced Study and the Daniel P.S. Paul Professor of Constitutional Law at Harvard Law School. "Her legacy, however, goes far beyond what she achieved in court. Ginsburg also should be remembered for her resilience. Personal setbacks animated her quest for social justice. She memorably summed up the connection between her personal losses and her public life at a Federal Judicial Center conference that I attended years ago. Profound challenges—the loss of her mother the day before she graduated from high school, her husband's struggle with cancer while they were both in law school—fueled her fierce determination to accomplish her dreams and achieve justice for others. 'I wasn't going to just sit in the corner and cry,' I recall Ginsburg defiantly noting during her talk. Those words have stuck with me all these years. Ginsburg's refusal to crumble into a heap of defeat is a defining and inspiring part of her legacy."
Harvard Law School Professor Daphna Renan, who served as a law clerk for Justice Ginsburg during the 2006-2007 term, said: "RBG was tenacious, unflappable and deeply wise. She was a visionary in the fight for women's equality, and she was a fighter until the end. She was as careful with her drafting as she was brave in her argument and powerful in her reasoning. She was grace and grit combined, and she never lost sight of the impact law can have on people's lives."
Ginsburg went on to become a law professor at Rutgers Law School and Columbia Law School and focused on issues related to sex discrimination. She co-founded the Women's Rights Project at the American Civil Liberties Union, and as the project's chief litigator, she argued a series of successful gender equality cases before the Supreme Court, securing increased rights for women.
"A great deal of Ginsburg's work as a social reform lawyer took place outside of the courtroom. The strategy of the Women's Rights Project included not just litigating cases but also lobbying legislatures, training lawyers and educating the public about issues of sex equality. Ginsburg devoted at least as much of her time to such pursuits as she did to litigation," wrote Harvard Law Professor Michael Klarman, who served as a clerk for Ginsburg on the U.S. Court of Appeals for the D.C. Circuit, in an op-ed for CNN. "When her female students at Rutgers Law School asked for a seminar on women and the law in the late 1960s, Ginsburg spent a month in the library reading every court decision and law review article she could find on the topic. Given the relative dearth of such material, this was 'not a very taxing undertaking,' she later recalled. Ginsburg and two of her colleagues also put together one of the nation's first casebooks on women and the law, and she encouraged other schools to offer similar classes. She wrote numerous journal articles on sex-discrimination litigation and maintained a steady stream of correspondence with student law review editors, urging them to write about recent sex-discrimination cases, providing them with briefs and other materials to enhance their scholarship, and supplying words of encouragement."
In 1980, President Jimmy Carter named her to the United States Court of Appeals for the District of Columbia Circuit. Thirteen years later, President Bill Clinton appointed her to the Supreme Court.
During her conversation with Dean Minow, Ginsburg reflected on her then 20 years of service on the United States Supreme Court. She said she envisioned that someday there would be three or four women on the Supreme Court, and she hoped it would one day resemble that of Canada, where four of the nine justices are women, including its chief justice. In honor of her visit, 12 Harvard Law School faculty wrote essays for the Harvard Law Review that discussed some of her outstanding legal opinions.
In 2011, then-Harvard University President Drew G. Faust conferred an honorary degree (Doctor of Laws) on Justice Ginsburg, describing her as an "advocate extraordinaire who propelled the quest for equal justice under law—a judge supreme who lifts the bench with devotion to the dignity of each individual." Opera singer Plácido Domingo, a fellow 2011 honorary degree recipient, serenaded Ginsburg, an opera fan, during the conferral of her degree.
In May 2015, Ginsburg received the Radcliffe Medal from the Radcliffe Institute for Advanced Study, recognizing her "transformative impact on society." Then-Supreme Court Justice David Souter '66 introduced Ginsburg at the event, describing her as a "great justice."
Ginsburg and Souter served together on the Supreme Court for 16 years, before Justice Souter retired in 2009. According to the Harvard Gazette's coverage of the event, Souter recalled Ginsburg's first day on the court in 1993. Like his colleague Justice Antonin Scalia '60, Souter said he was a rigorous questioner of lawyers appearing before the court. The two quickly realized they had new, fierce competition in Ginsburg, who "was off the mark with the first question before Justice Scalia and I had our mouths open." At one point, remembered Souter, Scalia whispered to him: "You and I may have asked our last questions in this courtroom."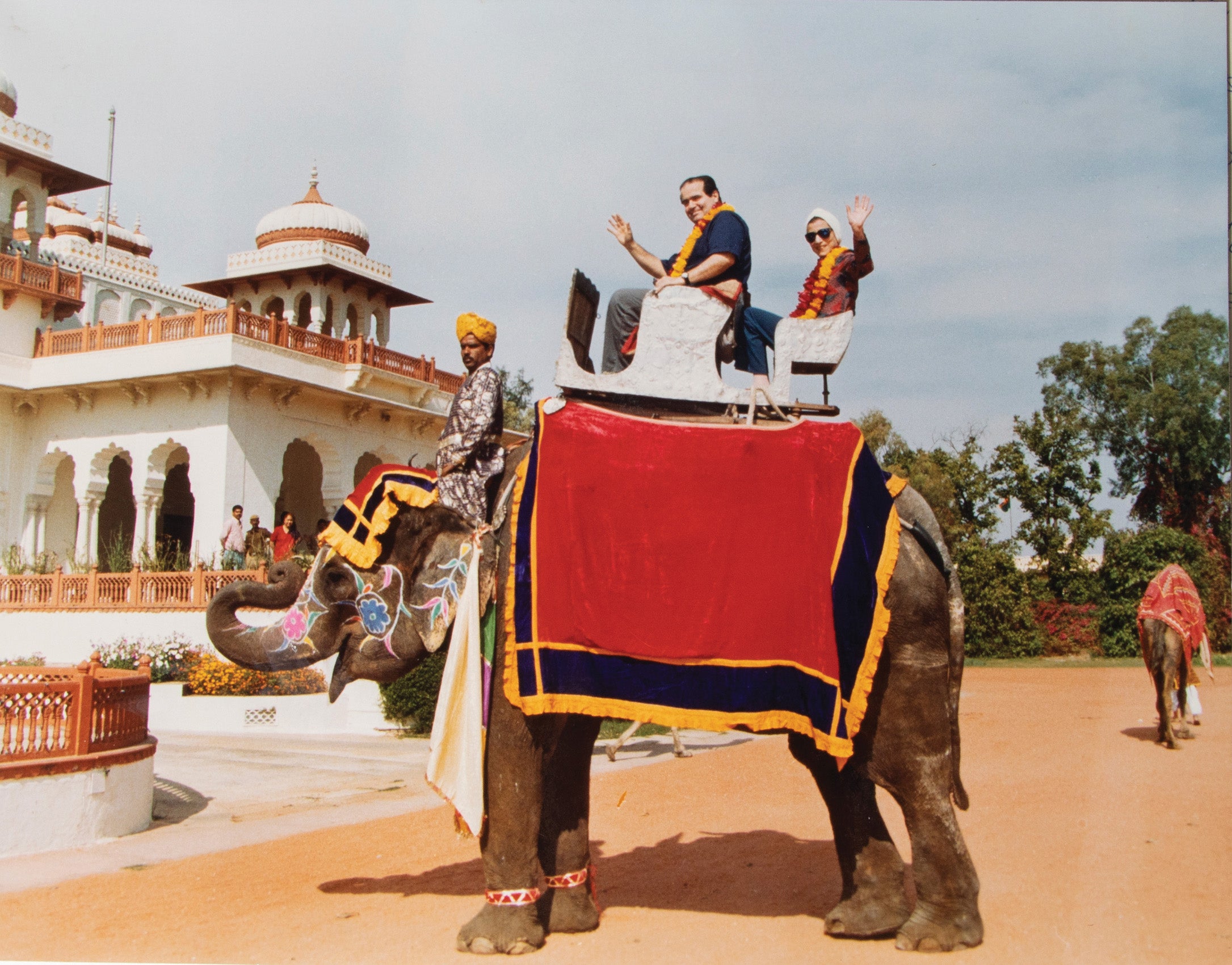 "Justice Ginsburg also showed that it is possible to build deep and meaningful friendships with people despite severe disagreements," said Minow. "At this time of deep social and political divisions, there is much to learn from her life and her commitments. Above all, she changed the lives of millions as a lawyer and as a jurist by dismantling barriers to employment, education, and roles in families and society based solely on gender—and showed how law can, with persistence and vision, be a tool to bend the arc of the moral universe toward justice."
Vicki Jackson, the Laurence H. Tribe Professor of Constitutional Law at Harvard Law School, said: "Justice Ginsburg's impact on the law of equality cannot be overstated. She brought to her life in the law brilliance, clear-mindedness, and determination—but also an ability to make deep and lasting human connections to her clients (the real people who most lawyers know only as legal case names), her law clerks, her colleagues, and others. It is rare indeed to find in one person such immense analytical insight, so unwavering a commitment to equal justice, and such an ability to connect to people's real lives. Our world was greatly enhanced by her life. And our world is greatly diminished by her passing." Jackson, the 2019 president of the Association of American Law Schools, moderated a Q&A with Justice Ginsburg this past January as part of the AALS's 2020 annual meeting.
Ginsburg is survived by her two children, Jane Carol Ginsburg '80 (George Spera '80) and James Steven Ginsburg (Patrice Michaels); four grandchildren, Paul Spera (Francesca Toich), Clara Spera '17 (Rory Boyd), Miranda Ginsburg and Abigail Ginsburg; two step-grandchildren, Harjinder Bedi and Satinder Bedi; and one great-grandchild, Lucrezia Spera.