We have compiled a list of helpful resources and information as you prepare to schedule and plan your event. As the public health situation and related guidance continues to evolve, we will regularly update this and other pages.
In the meantime, please reach out to the Office of Event Scheduling and Support if you have questions.
Room Scheduling & EMS WebApp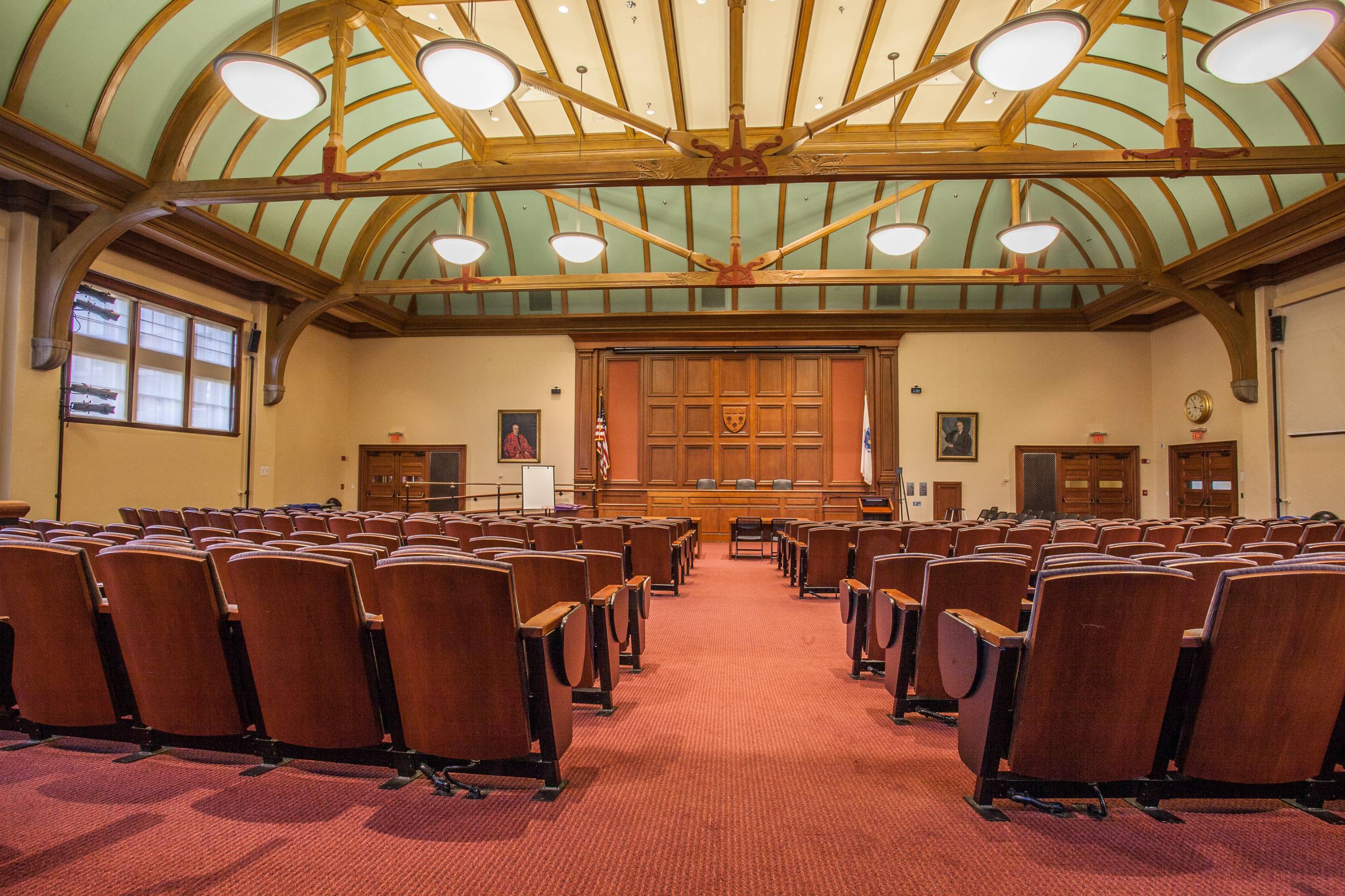 Health and Safety
Are there any physical/social distancing requirements at events?

Physical distancing is no longer required indoors or outdoors. Harvard community members are reminded to be respectful of those that may choose to maintain their distance from others, as well as those who choose to wear a mask.

Are face coverings/masks required for events?

As of March 14, general use face coverings are optional in indoor spaces at Harvard Law School.

Are hand sanitizers available for my event?

The Facilities Management Office will maintain hand sanitizer stations at major building entrances and other high traffic areas but additional stations will not be made available for specific event requests.

Can I invite non-Harvard Law School guests, speakers or attendees to my event?

Yes. Although access to HLS buildings will generally be limited to HLS and Harvard community members in order to reduce the number of guests and non-community members on campus at this time.

What procedures do authorized visitors and their hosts need to follow?

HLS guidelines also encourage visitors to:

Take a COVID test within 24 hours before coming to campus; and
Refrain from coming to campus if they receive a positive COVID test result or if they are experiencing any symptoms of COVID-19 (e.g., fever, chills, muscle/body aches, sore throat, new cough, congested or runny nose, fatigue, headache, shortness of breath or difficulty breathing, loss of taste or smell, or any gastrointestinal symptoms).
All visitors are also expected to report a positive COVID-19 test result or clinician diagnosis to HUHS via email at clear@huhs.harvard.edu immediately if they have been on campus within 48 hours of symptom onset or receive a positive COVID-19 test result.

Am I allowed to host events for the general public?

In an effort to reduce the number of non-community members on campus, HLS buildings are currently closed to the general public and we are not hosting events that are open to the general public at this time.

Special arrangements can be made for visitors, however. Please see the visitor policy and procedures for more information.

Are there University guidelines for Harvard-sponsored events that take place off-campus?

For any off-campus activity, including sponsored and non-sponsored events, all participants must comply with local COVID-19 requirements, including persons who are fully vaccinated. Participants are strongly encouraged to follow University COVID-19 protocols when engaging in off-campus activities, unless more restrictive local COVID-19 requirements exist.

Am I allowed to host virtual events?
Event Planning
How far in advance do I need to order services (audiovisual, catering, room setup, etc) for my event?

How do I request services for academic courses or non-event space?

I'm co-sponsoring an event with a non-HLS organization—what are my responsibilities?

My event is "Under Review"—what does this mean?

The "Under Review" status indicates that the reservation still needs services or other logistical details to be finalized before the event can be confirmed. While events are in the "Under Review" status, the space(s) cannot be reserved by anyone else.

How do I request publicity for an event?

Who is my OES Event Coordinator and how can they help?

Every event booked in the EMS WebApp is assigned a specific OES event coordinator within the Office of Event Scheduling and Support to help with long term event planning and logistics. While all OES staff are available to answer general questions, your assigned coordinator will process any setup requests submitted for your event and will create room diagrams for complex setups.

Your assigned OES event coordinator will be listed on every space confirmation email from our office.

How can I make my event more sustainable?