Whether you're new to the exciting world of virtual event planning or an experienced virtual event organizer, the Office of Event Scheduling and Support (OES) is here to help!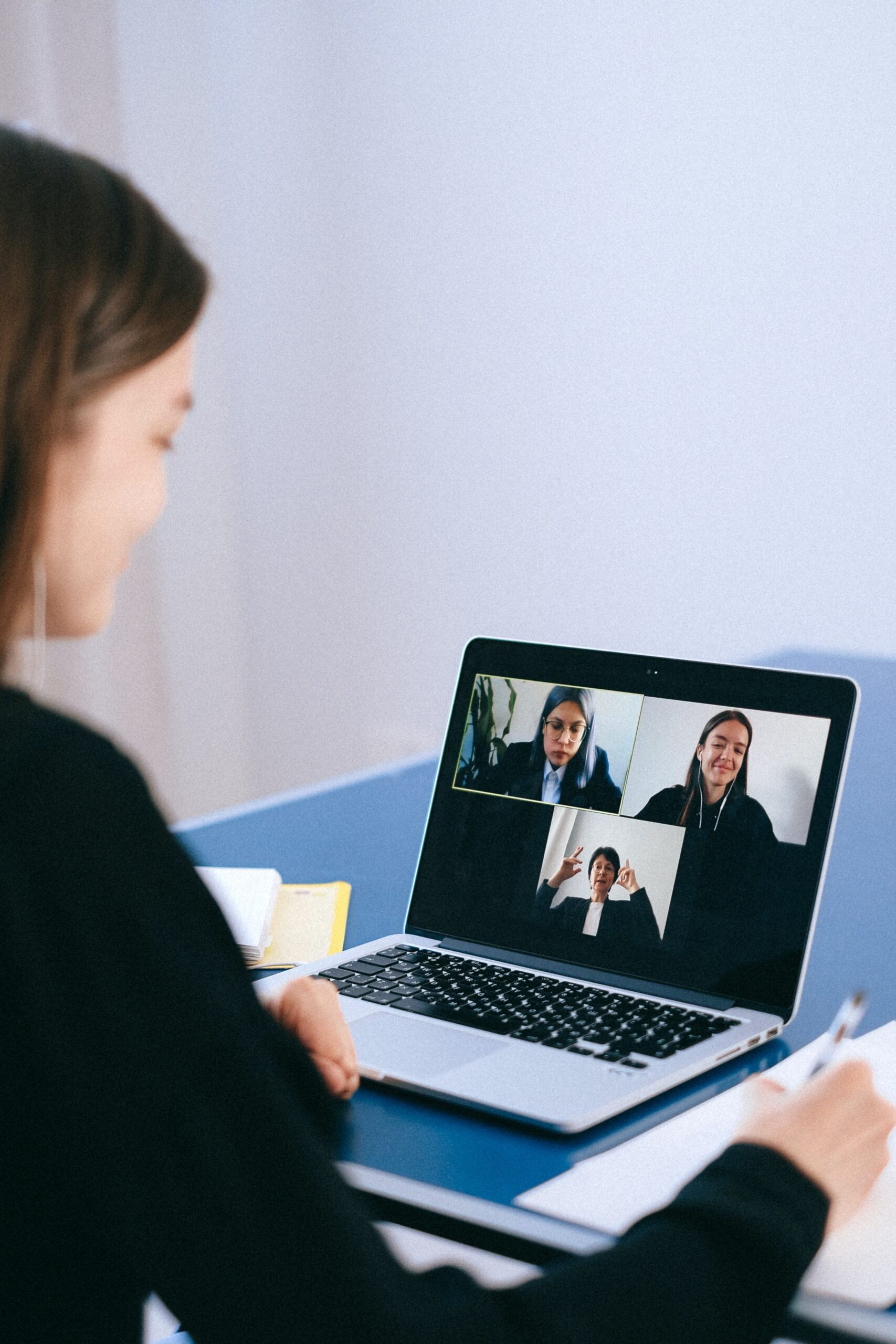 Getting Started
Review our guide to virtual event planning, with helpful tips and tricks to make your next virtual event a success. It's broken out by stages, so can help you prepare, present, and review your event, and help you to be aware of guidelines and best practices for hosting a successful event. If you have any questions, don't hesitate to reach out to us at events@law.harvard.edu.
Before the Event
Gather Event Information

What is the objective of the event and who will be speaking?

Identify the event topic and potential speakers.
If you are inviting a guest speaker, review the Speaker Outreach guidelines before issuing an invitation. In the invitation, request their general availability.

If the speaker is a head of state, head of government, cabinet minister, high profile official or leader, work with the Harvard University Marshal's Office to determine the correct protocol before issuing an invitation. Student Organizations and Journals should reach out to CEEB before contacting the Marshal's Office at ceeb@law.harvard.edu. Student Practice Organizations (SPOs) should reach out to Lee Mestre in the Office of Clinical and Pro Bono Programs.
If the speaker is part of a Career Related Event or an employer, Orgs must contact DOS and all organizers should alert our Office of Career Services and the Office of Public Interest Advising at least ten days before the event.

Who is the target audience?

How many attendees do you hope to participate? If you are expecting over 300 attendees, talk to ITS about the best way to accommodate the number of participants you are expecting.

What dates would suit your event?

To determine dates, consider the availability of your various stakeholders, along with any campus-wide activities or previously scheduled events that might present a conflict with your event. Review the HLS Event Calendar to see other events already scheduled for your chosen date.

What is the format of the event?

Plan the event format and length. In general, virtual events are advised to be no longer than 2 hours. Common formats include a presentation with Q&A, panel discussions, or breakout discussions. Features such as breakout rooms, raising hands, chatting, polls, Q&A, and shared screen features can help maintain audience members' attention for a virtual event. Determine whether you will need other materials to display, such as a slideshow or video.

What is the budget for your event?

For HLS departmental and faculty events, determine the billing code that will be used for event charges, if applicable.

Protect Your Event

If you are holding a private activity for a targeted audience, communicate to attendees that the event is not open to a larger or public audience and set up a plan to ensure that only guests you invited are able to attend.

Zoom Security and Registration Links

Never share links for Zoom meetings publicly. Zoom offers a free registration feature with options to manually approve registrants and assign attendees to breakout rooms. Zoom access links should only be shared with registered participants, after they have been approved. You may also choose to only share the Zoom link just before the event in order to minimize any chance of that link being shared more widely.

Advertise & Open Pre-Registration

Identify your advertising channels (e.g., HLS event calendar, departmental publications and communications, or social media) and make a plan for each channel. Remember to communicate essential event details, including subject matter, date, time, location, and pre-registration information.

For help advertising or publicizing your event, please review the Office of Communications' Event Planning and Publicity guidelines.

If you would like to work with campus or mainstream news media to publicize your event, or if you would like your news to be considered for HLS editorial coverage, please visit our News Coverage page.

Make Your Advertising Materials Accessible

It's vital that your audience have a way to find the information about your event. If you make a poster or image to share (on social media, for example), make sure to include the event details as text in that posting as well. If you have questions about designing accessible materials, feel free to email the Office of Communications

Submit Your Event to the HLS Event Calendar

One of the most important places to advertise your event is on the HLS Event Calendar.

Submit a calendar entry for approval to add your event to the school-wide event schedule. Be sure to make note of these guidelines:

If your event is limited to Harvard or HLS attendees, please be sure to note that in your description. You should also set your Zoom registration link and waiting room to allow only authenticated users in the settings. For help setting up Zoom, contact lxt@law.harvard.edu.
For Student Organization events, be sure that the person submitting the event is the approved event coordinator for the group.
Please review the calendar before submitting to avoid overlapping with other events. In order to avoid a conflict with classes, weekdays at noon or after 7pm are best.
For more information, review our HLS Calendar Event Submission Guide.

Make Your Technical Arrangements

Technology is a big component of planning a virtual event. ITS has created an a guide to virtual event support to answer any questions you may have.  For events with more than 300 participants or any general questions about attendees, contact ITS or submit a ticket to discuss options and best practices for your expected audience number.

Zoom is the preferred technology of choice for HLS, and is the only one that offers streamlined recording and captioning via ITS. Other platforms are allowed, but the organizer would be responsible for any technology support if not using Zoom. In all cases, only registration links (not direct event links) are allowed to be posted in calendar listings or on social media. Check out this page for a set of HLS-themed Zoom backgrounds.

For additional information and best practices for hosting a Zoom meeting or Webinar, visit the ITS Knowledgebase (HarvardKey login required).

Review Zoom Best Practices for Hosts and Speakers

n general, when planning an event you should be aware of Zoom Best Practices, but you should also plan on preparing for the event as the host, and spending time preparing your speakers, as detailed below.

Host Preparation

Hosting a virtual event through Zoom comes with certain responsibilities. Schedule your meeting or webinar well in advance and be prepared to do a dry run before the event. Also be prepared to: assist others with the platform, create and manage breakout rooms, create polls, manage users, and end the event gracefully and on time, as needed.

ITS recommends designating a co-host, a role that can be assigned through zoom. The co-host assists the host with access to similar technical controls, but often their attention is focused on the attendees during the event. This may include admitting attendees from the waiting room (either one at a time or en masse), moderating the chat, managing the raise hands feature in the participant window, managing polls, muting/unmuting attendees as needed, and facilitating Q&A.

Speaker Preparation

Check in with your speaker(s) and provide a clear overview of each part of the event. If they are bringing presentation materials, it may be best to obtain them in advance. If applicable, you may want to compile multiple presentations together and/or add a title slide to welcome guests and provide any information for attendees.

Discuss your plans for the Q&A, if applicable. Some speakers prefer to moderate them directly, while others will need help from a host or co-host to select questions and read them out to the group. If possible, schedule an event rehearsal to test your technical setup and make sure the speaker is comfortable.

Schedule a meeting at least a half-hour before the event to ensure all settings are correct, check audio/video, review roles, and provide any additional guidance prior to getting started. Also develop a plan on how to contact your speaker outside of Zoom should a connectivity issue arise during the event. It might also be good to have a plan ready if this should happen to keep guests engaged. Can another speaker cover content? Is there a logical way to move on to a new speaker? Are there some pre-planned poll questions?

Review Accessibility Guidelines

Along with making your advertising materials, it's important to make your event as accessible as possible so that all attendees can participate as fully as possible. Harvard's Digital Accessibility Services team has created a very helpful guide for hosting remote meetings and events while complying with Harvard's digital accessibility standards. Please review and share with any colleagues or students who also host events.

Review Protest & Dissent Guidelines

For events with controversial speakers or subject matter, please review the HLS Protest and Dissent Guidelines in the Handbook of Academic Policies.

If you anticipate protest or dissent at your event, notify OES at events@law.harvard.edu. We will work with you and any other relevant offices to ensure your event runs as smoothly as possible.

Review Recording Guidelines

If you're interested in recording your event, ITS can help you with the technical aspect of recording and captioning Zoom webinars.

It's also imperative to review the Video and Audio Guidelines. In short:

Let all your speakers know that you plan to record the event for posting on the web.
Secure signed release forms from each speaker.
Make sure your speakers have cleared their presentations from a copyright perspective.

Review Youth Program Requirements
On the Day
Meet with Your Speaker(s) Before the Event

Meet with your event team and speakers a half-hour before your event begins to ensure all settings are correct, check audio/video, review roles, and provide any additional guidance prior to getting started.

Welcome Participants & Provide Event Guidelines

If you have attendees that are new to virtual events, provide some basic guidelines either before or at the start of the program.
In addition, you may have guidance for your audience on which features you plan to use, how to ask questions, and other features that may be unique to your event. This can aid in attendees inadvertently causing disruption to the flow of the event.
And if the event is being recorded, be sure to announce that publicly once everyone is in attendance.

Questions or Concerns?

For audio-visual or technical questions, call Information Technology Services at 617-495-0722.

For general questions, call OES at 617-495-3129.
After the Event
Collect Event Data

Once your event concludes, use Zoom to generate an attendee report and take note of attendee totals if needed. Zoom will generate a report based on self-reported names, so this may need to be cross-referenced with pre-registration data. Alternatively, you may choose to do any follow up with all individuals who pre-registered (if available). Typical follow-up practices include surveying guests (with standard survey platforms), providing presentation materials, or sharing recordings.

Event Team Debrief

What worked? What would you like to see improved for your next event? After an event is a great time to think through your process and make adjustments for the next one.