HLS Event Scheduling Update
The room scheduling system (EMS) is now open for January Term bookings on campus. Study rooms and small conference rooms may also be reserved through express reservations. and all other available rooms may be booked through the Full Service Reservation template.
EMS WebApp
The Event Management System (EMS), also known as MyRooms or the online room scheduling system, allows the HLS community to book rooms, order services, and publicize events on the HLS calendar.
Training and Tutorials
If you would like in-person training for EMS, please contact the Office of Event Scheduling and Support and we will be happy to schedule a meeting time with you. You can also visit our EMS walk-through and help guide.
Accessibility
If you use screen reading software, please complete an Accessible Room Request Form. This form will be sent to the Office of Event Scheduling and Support for review, and you will receive a confirmation email when your request has been reviewed.
Please contact Student Support Services at studentsupport@law.harvard.edu if you have any questions about accessibility at HLS.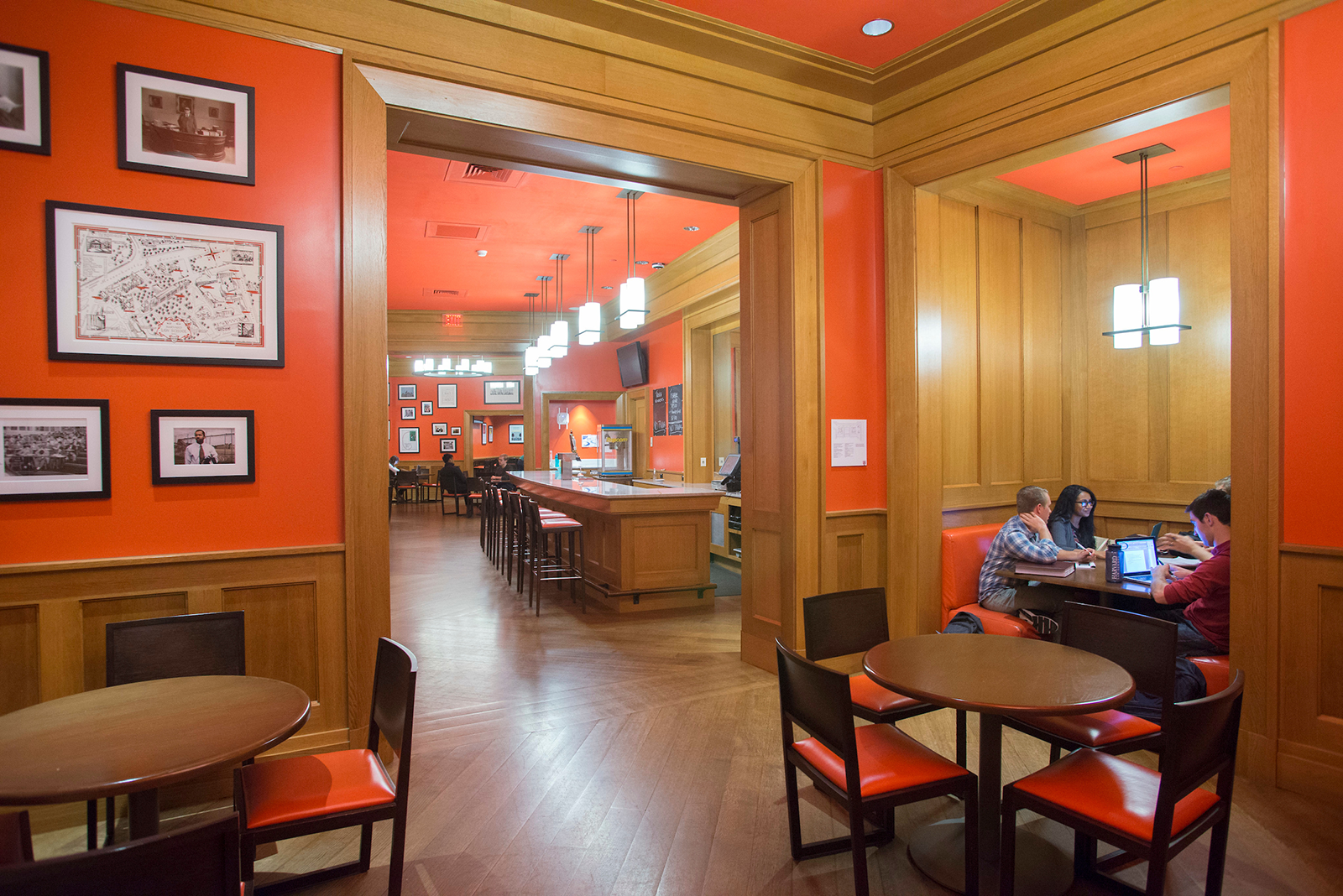 Reservation Templates
There are five main reservation templates in EMS.
Faculty/Staff Express Reservations
Use the Express template for small meetings of 20 or fewer people that do not require services (catering, audio-visual, etc). Express Reservations may only be made within the coming 7 days.
Full Service Reservations
Use the Full Service template for all requests requiring audio-visual support, catering, specialized room setups, or for any requests for space more than 7 days out. Full Service Reservations must be requested in EMS at least 96 business hours prior to the start of your event.
Service Only Reservations
Use the Service Only template to add catering, audio-visual or setup services to an academic course, or to request services for spaces not reservable through the EMS system (such as offices). Services for spaces reserved through EMS can be requested during the regular EMS reservation process.
Pub Reservations
Use the Pub template to reserve the Pub up to three (3) business days prior to the event date. All food and alcohol in the Pub must be provided by Harvard University Dining Services. Any event that serves alcohol, must also have food available for guests. A minimum attendance of 20 guests is needed to reserve the Pub for Private or Semi-Private Events.
Student Express and Group Study Reservations
HLS students can use the Student Express Room template to reserve Langdell Library, WCC study rooms, or select 4th and 5th floor WCC meeting rooms. Reservations can be made up to 7 days from the current date and are available up to three hours per day. The Wasserstein building has twelve study rooms located on the 1st floor and the Langdell Library has seven study rooms on the 2nd floor and three study rooms on the 3rd floor. These boardroom-style rooms, complete with LCD displays and blackboards, are of different sizes and accommodate groups between 3 to 12 people.
Digital Room Signs
Each group study room and express room on campus has a Room Sign, which shows a digital display of the daily schedule for that room. These displays automatically refresh every few minutes, so they will reflect the most up-to-date list of bookings made through the EMS WebApp.
Who should I contact if a Room Sign is not working?
Please contact Information Technology Services during regular business hours to report a faulty Room Sign display.
EMS Room Availability Troubleshooting
If you are unable to find a space on a specific date and time, try the following steps to troubleshoot:
Make sure the room is available. Use the Browse-Locations feature in the left-hand navigation menu of the EMS WebApp to view the schedule for a specific date.
Check to see if your desired date is within the next 72 business hours, not including weekends, holidays, or building closures. Only express bookings – small rooms without service needs – are permitted within 72 business hours. All other room requests must be made more than 72 business hours in advance.
If your event date is unavailable due to a campus-wide event or the 72 business hour window, you may submit a Room Request Form. Please note that submitting this request form does not guarantee space. Depending on staffing and complexity, requests made within these periods may not be able to be accommodated. We will review your request as soon as possible and reach out once we are able to offer more information about room availability.
Room Release Schedule & Blackout Dates
Academic spaces are held for course scheduling and classroom space is released each semester as the academic schedule is finalized. In addition to academic holds, certain blackout dates are unavailable to book through the EMS WebApp due to campus-wide events and holidays.
Setup/Teardown Times
Each reservable space at HLS has a built-in window prior to and after an event's scheduled time. This additional reserved time is intended for setup/breakdown of equipment, as well as cleaning of the room and should not be considered additional event time. Please ensure your event takes place only within the event time on your EMS confirmation.
Generally speaking, most rooms have the following automatic setup and teardown reserved times:
Boardrooms, seminar, and classrooms: 15 minutes
Pub: 30 minutes
One section of the Milstein Conference Center: 45 minutes
All of Milstein East, Milstein West or outdoor spaces: 1 hour
You can also see the default reserved times for each room by clicking on a room under the Grid heading when searching for space in the EMS WebApp. Under Room Details, the setup and tear-down times will be listed in fractions of an hour.
If you believe you will require significantly more time than the default reserved setup/teardown times, please speak with the Office of Event Scheduling and Support before requesting space to confirm whether there is enough time before and after your event to accommodate your extended setup or breakdown times.