Our Team
Stacy Goodwin
Director of Hospitality and Event Services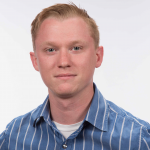 Joshua Thompson
Event Operations Coordinator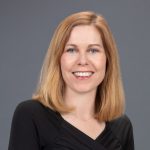 Kathleen McEachern
Event Operations Coordinator
Kathleen Tracy McEachern joined the office as an Operations Event Coordinator the spring of 2018. In her role, she assists in coordinating and scheduling student, faculty and Harvard affiliate events. Kathleen received her BA in Theatre from University of Alaska Anchorage and her MFA in Theatre from Florida State University/ Asolo Acting Conservatory. In her spare time, she enjoys spending time with her family, yoga, and a day at the beach.
Marie von Kampen
Event Operations Coordinator
Marie is an Event Operations Coordinator and joined the Office of Event Scheduling and Support in 2018. She works closely with the Dean's Office, Human Resources, Law Library, Program on Negotiation, and student organizations to facilitate event logistics. Marie comes to HLS after more than a decade at the New England Conservatory of Music, where she was the Assistant Director of Performance Production Services. She is also a freelance production and stage manager in the Greater Boston area. Marie has a BA in Biology with a specialization in Marine Sciences from Boston University. In her free time, she runs a small business as a letterpress printer, is learning ceramics, and enjoys traveling adventures.