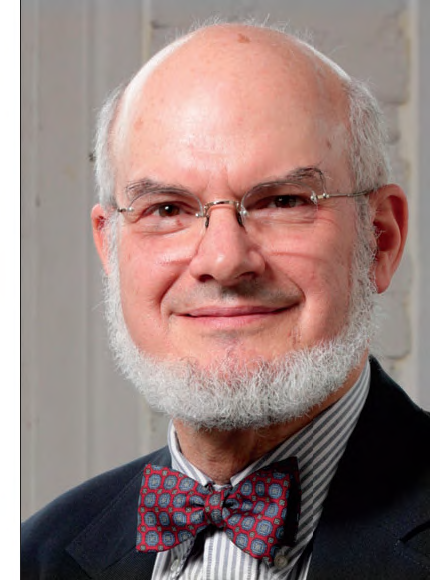 On Friday, October 1, Dick Bauer was honored with the National Lawyers Guild Massachusetts Chapter's annual Rob Doyle Award, recognizing his exceptional work in Massachusetts housing law. Dick served as a clinical instructor with the HLS Tenant Advocacy Project (TAP) for most of 2020 and the first half of 2021, providing guidance to students working in housing advocacy in the Greater Boston Area.
During an especially challenging academic year, Dick Bauer was a steady source of assurance and knowledge for TAP students. "Dick Bauer was an exceptional mentor," one TAP student writes. "Dick offered the perfect combination of both supporting me and giving me the responsibility to carry out the work on my own. He was always there to guide me and push me in the right direction while still leaving me in the driver's seat."
In a virtual year marked by uncertainty and change, both for HLS students and the legal profession as a whole, Dick's guidance gave students the sense of confidence needed to complete their hearings and client meetings. "Dick Bauer is among the best, most expert, kind, patient, and capable professionals I have worked with," another student reflects. "He guided me through the laws and regulations I may have to deal with. He talked me through what a hearing would be like and answered all my questions."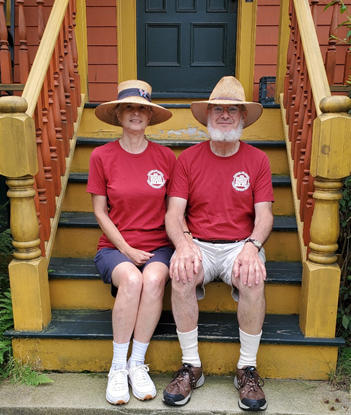 As a teacher, Dick has a wide range of experience in legal work to draw from. In addition to working with TAP, Dick is also an Access to Justice Fellow at the National Consumer Law Center and Greater Boston Legal Services. He has worked with organizations including the Volunteer Lawyers Project, South Coastal Counties Legal Services, Justice Center of Southeast MA, and Lawyers Clearinghouse on Affordable Housing and Homelessness, among others. Dick began working in foreclosure law in the early 2000s while at GBLS, and he consequently won landmark foreclosure cases at the Supreme Judicial Court, including Bank of America v. Rosa and Pinti v. Emigrant Mortgage.
TAP's newest clinical instructor and supervising attorney, Gary Allen, has worked in the housing law field with Dick for over ten years. "Dick's impact in the community, to countless clients, to new lawyers, to the legal profession, and to me personally, cannot be adequately described in a few sentences," Gary says. "He has moved the needle on law and social policy, mentored generations of public interest lawyers (including me) and has served as a role model – and legal hero – for everyone who has been fortunate enough to work with him."
In addition to being a tireless advocate for housing justice, Dick is known for his kindness and sense of humor. His son Max writes, "You know about Dad's commitment to using the law for positive change in society. But he's equally adept with his sense of humor… His students at TAP say that in the midst of the pandemic they have found his dad jokes to be very comforting."
Congratulations, Dick!