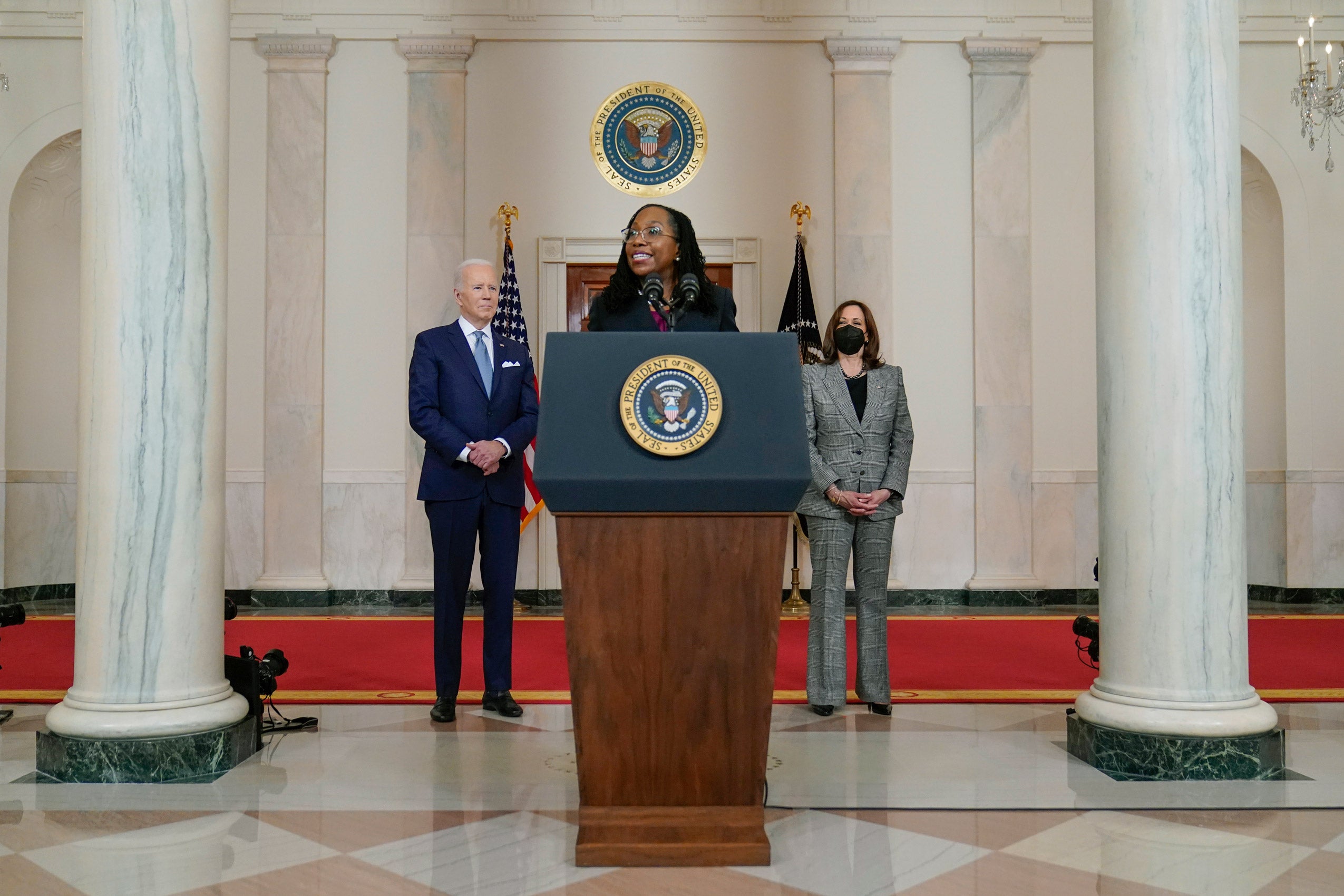 Nora McDonnell '21 is the inaugural winner of the Kristin P. Muniz Memorial Award. McDonnell's unmatched commitment to justice, compassion for her clients, her advocacy and stellar representation of each of those clients makes her especially deserving of this award.
This new award honors Kristin P. Muniz whose untimely death in the fall of 2020 was heartbreaking for everyone at the Criminal Justice Institute (CJI), her many former students and her colleagues in the clinical and pro bono programs. Muniz was a zealous criminal defense attorney and for 10 years was a much-loved senior clinical instructor and trial team coach at CJI. This award recognizes a graduating student who, like Muniz, has demonstrated an exemplary dedication to client-centered representation in our criminal courts and has focused their efforts on issues of racial justice and equality, respect for human dignity, fairness, diversity, and compassion.
McDonnell was a CJI student from the fall of 2020 through the spring of 2021. According to Clinical Professor Dehlia Umunna, deputy director of CJI, the way she talked about her commitment to public defense and how she treated her classmates stood out from the beginning.
"CJI played a huge part in my decision to come to HLS. As someone who came to law school hoping to be a public defender and support movements to challenge the criminal punishment system, the opportunity to advocate for people facing the Massachusetts criminal system under the close supervision and guidance of an experienced public defender was incredibly important to me," said McDonnell.
Her clients faced serious charges and were very much in need of care and zealous representation. One such client had been criminalized since age twelve and was working to overcome a lifelong struggle with substance use and secure stable housing. He had cases in three different Massachusetts courts, as well as in two other states. According to Umunna, McDonnell "has demonstrated a remarkable commitment to vigorously represent him … and showed profound empathy and compassion in supporting him holistically as a person."
McDonnell was in constant contact with her \client's healthcare providers to proactively center his housing, health, and employment needs in all of her legal strategies. During bouts of homelessness, and ongoing struggles with addiction, she would call his probation officer to advocate for him, and she engaged multiple service providers to implore them to show mercy and compassion towards him. He once burst into tears as he shared with Umunna his appreciation for her representation, saying "she is so kind and compassionate and patient with me."
McDonnell supported her client through his successes– including obtaining his first formal employment– and through his setbacks, vigorously challenging the Probation Department's attempts to reincarcerate him during a global pandemic. McDonnell worked closely with the client's healthcare providers to convey to the Court how incarceration would permanently disrupt his treatment. Ultimately, she prevailed. Afterwards, the client's healthcare provider noted "the best thing about Nora is that while she is uncommonly kind and gentle, she is also super smart and tenacious when it comes to getting justice for her clients."
In another case, Nora worked closely with a client to seek termination of his required registration with the Sex Offender Registry Board for a conviction that had taken place over forty years ago when he was eighteen years old. Nora worked diligently to prepare the legal case and successfully argued for termination of the registration. She then worked tirelessly to help the client reinstate his driver's license. Umunna noted that McDonnell "has demonstrated her deep commitment to advocating fully for client's legal needs and advocating holistically for clients in the context of their full lives."
"Having the chance to get to know clients and advocate for their cases in this [pandemic] was extremely energizing, and I am so grateful to have gotten to work with them this year," said McDonnell.
In addition to her work at CJI, McDonnell was a student attorney of Harvard Defenders, a Student Practice Organization, for three years. This past year she served as Executive Director, leading eighty student attorneys in representing low-income clients accused in criminal show cause hearings. During her first summer she worked for the Federal Public Defender for the Northern District of California, and this past summer at Bronx Defenders in New York. She also was a student in the Capital Punishment Clinic with placements at the Capital Appeals Project and the Promise of Justice Initiative.
After graduation, McDonnell will be working in the Capital Habeas Unit of the Federal Defenders for the Middle District of Alabama.