Keeping Tabs is a Q&A series that follows alumni on their careers after graduation, the lasting impacts of their clinical and pro bono experiences at HLS, and their experiences in a variety of sectors of law.
---
An expert on the prison industry and experienced campaign leader, Bianca Tylek '14 is the founder and executive director of Worth Rises, a non-profit advocacy organization dedicated to dismantling the prison industry and ending the exploitation of those it touches. Tylek has dedicated herself to this mission since her time at HLS, where she was a member of the Criminal Justice Institute, Harvard Defenders, and the Prison Legal Assistance Project. Since graduating, Tylek has worked at the Justice Program at the Brennan Center for Justice and Campaign to End Mass Incarceration at the American Civil Liberties Union. She is a co-founder of College Way, a preparation program for students on Rikers Island interested in pursuing higher education upon their release.
We caught up with Tylek to learn more about Worth Rises' work, the value of a legal education in non-profit work, and the varied approaches possible when it comes to to fighting for justice.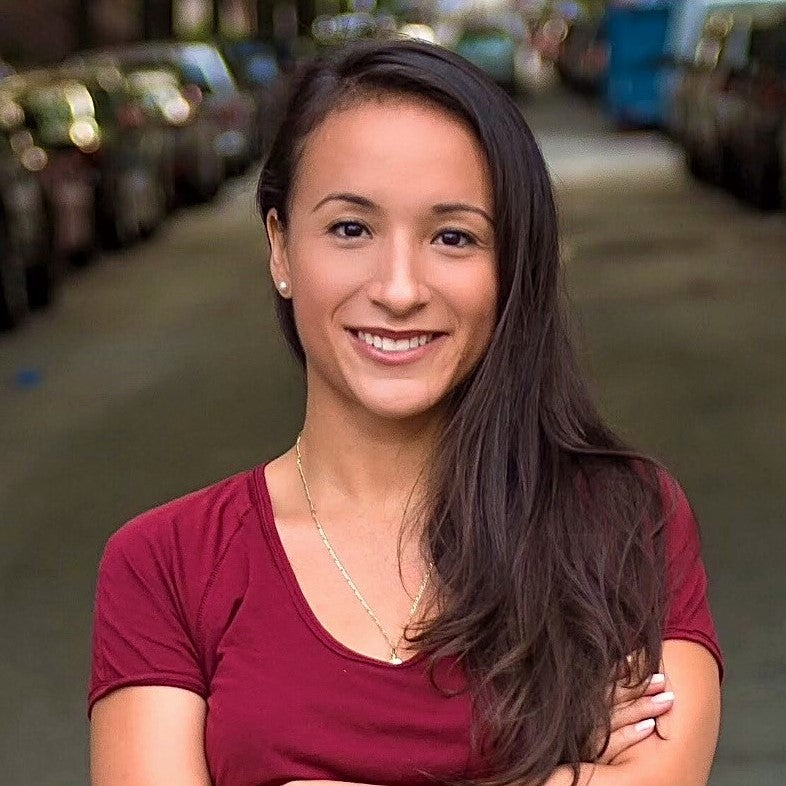 Please tell us about your organization, Worth Rises. What is your mission? What motivated you to create the organization?
Our mission at Worth Rises is to dismantle the prison industry and end the exploitation of those it targets. We are working to build a society in which no entity or individual relies on human caging or control for their wealth, operation, or livelihood. I founded Worth Rises in 2017 after a stint on Wall Street and getting my law degree because I felt strongly about how the financial interests, rather than safety and justice, were driving criminal legal policies and that uprooting those interests was critical to transforming this unjust system. I had a rare skill set and knowledge base, so I thought, if not me, then who? And if not now, then when?
Worth Rises approaches the dismantling of the prison industry from a variety of directions. Can you please give a few examples of the organization's projects/campaigns, and the impact these have had on the affected communities?
We do our work in two main verticals: popular education and advocacy. In our popular education vertical, we work to enrage, educate, and engage the public in our fight against the prison industry, which starts with understanding the harm it causes. We work with directly impacted communities to uplift their stories and expose the decision makers exploiting them and their loved ones. We have published a textbook about the history and state of the prison industry, a curriculum to help understand it, and data about all the corporations involved. On the advocacy side of our work, we are changing policy and toxifying the industry. We are best known for our Connecting Families campaign, through which we fight to make prison and jail communication – which can cost as much as a dollar a minute – free. In 2018, we passed the first piece of legislation to make jail calls free in NYC, saving families nearly $10 million a year and increasing call volume by almost 40% overnight. We have been able to replicate that win in San Francisco, San Diego, Miami, Louisville, and the entire state of Connecticut. Simultaneously, we've been targeting the prison telecom corporations and their private equity investors for their role in prison profiteering: blocking merger deals, preventing pension investments, and forcing the resignation of their executives from museum boards. You can learn more about our Connecting Families campaign at ConnectFamiliesNow.com. As that work continues, today, we are also now fighting to end the exception in the 13th Amendment that still allows for slavery as a punishment for crime. You can learn more about this campaign at EndTheException.com.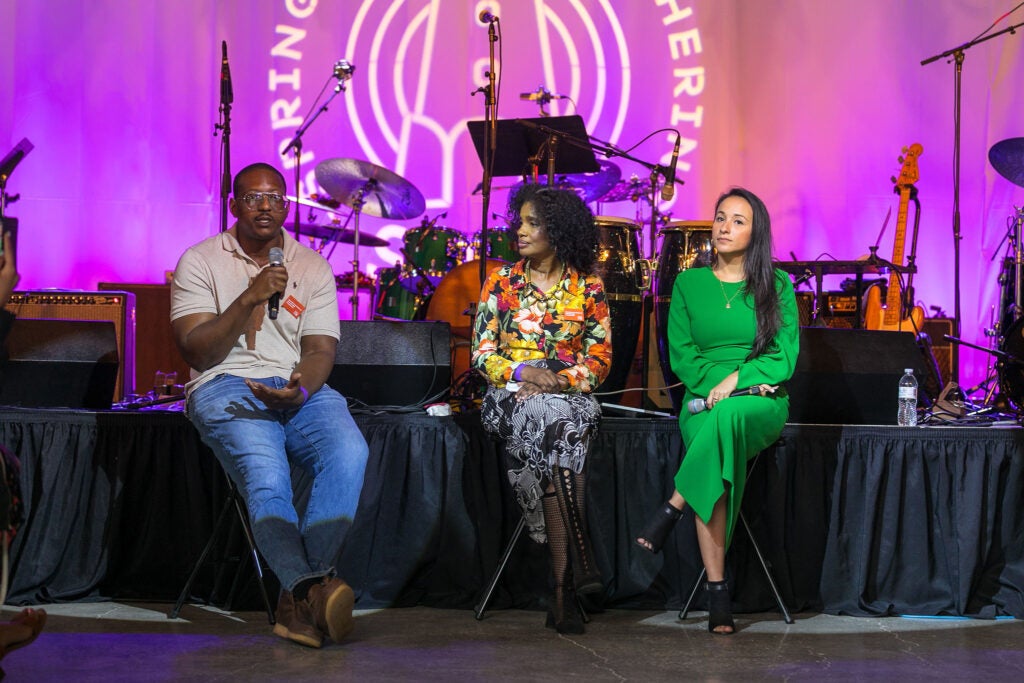 While a student at Harvard Law School, you participated in Harvard Defenders, the Prison Legal Assistance Project, and the Criminal Justice Institute. What did your clinical experiences working in direct client representation teach you? Have they informed anything about how you approach your current work at Worth Rises?
There are many memories of both clients who warmed my heart and a system that tore it apart. Throughout my time in the clinic, I had a client whose charges were dismissed and one who picked up an added charge weekly. What I remember most about that semester is coming to the realization that direct representation was not for me and that was ok. It was impossible for me to "set boundaries" as I was directed to do. I had just three clients and answered calls from 6 am to past midnight regularly – sometimes the calls were celebrating a client's new job and other times they were because an electronic monitoring alarm was set off. I could not imagine having 30, let alone 60 or more clients. I applaud public defenders for the critical work they do, but I knew that I had to work at the systemic level. It does not mean things got any lighter for my calendar or my heart, but I am able to make massive change that impacts many people and operate at a distance from the daily violence of the system.
When you reflect on your clinical experiences at HLS, are there any particular memories that have stuck with you?
I did an externship at the Massachusetts Department of Corrections (DOC) and summer internships at the Pennsylvania DOC and New York City DOC. Few people know that I have worked at multiple correctional agencies – it is a bit strange in the criminal justice field. To be clear, these experiences were all for short periods, usually only a few weeks at a time, but they taught me an incredible amount. They allowed me to walk the halls, units, and yards of prison and jail facilities without the typical surveillance an advocacy tour group might get. I spent hours, sometimes late into the night, talking to people inside about everything. And I saw how the system worked from the inside. Those experiences have continued to influence my work, and I am sure it will for years to come.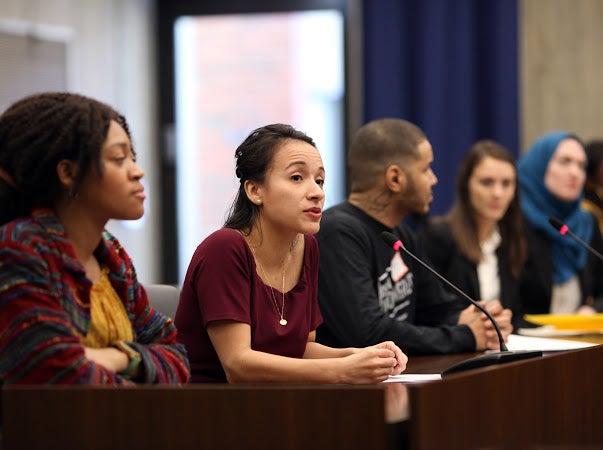 How has your legal education equipped you for your current work?
Many people go years without ever learning that I am an attorney, and that's because I view my legal education as just another tool in my toolbox. It's not a title, not an identity – it's a skill. It is useful at times – mostly as a rhetorical weapon when people challenge my competency as Latinx woman – and not at others. It has certainly enabled me to think critically about issues and organize my arguments for or against policies effectively. But what it has done most is help me consider the various interpretations policies that we write may face and close loopholes to ensure that the policy intention we set out with is what is implemented.
What would you tell current law students who are interested in working to support communities impacted by the prison industry?
First, listen. Communities harmed by systems like the criminal legal system have a wealth of knowledge about injustice that no law school could impart. Before you act, listen to ensure you understand the problem and the goals. Second, when the law does not serve the community, don't just accept it or work around it, change it. The concept of black letter law suggests that law is somehow permanent, but it's not. Rather than spending a career working within the confines of unjust laws, telling clients that you cannot help them because the facts of their case do not meet the criteria for relief, consider changing the law. I write laws in sweatpants from my couch – ones that have been enacted. That is not to say it's simple, but to say that there's nothing prestigious about the law. It's simply language that has been negotiated and can always change. Today, we are working to reverse language in the U.S. Constitution, the most protected legal language of all time, with a new amendment. It has only been accomplished 27 times, but it's been done 27 times before.
How can people get involved with Worth Rises and support the organization's work?
There are many ways to support our work at Worth Rises. Of course, people can donate to help fund the work at worthrises.org/donate. You can also join our volunteer list at https://worthrises.org/jointhefight. You can educate yourself about the prison industry by reading our textbook and taking our curriculum at worthrises.org/thecurriculum, and educating your networks by following us on Twitter and Instagram @worthrises and reposting our content.
---
You can watch Tylek's 2021 Ted Talk here: