By Olivia Klein
South Africa, Mexico, Belgium, Australia, Nigeria, France, and Iraq are just a handful of the nations where HLS students completed hands-on legal work this January. Through the independent clinical program, students travelled across the globe to work on projects under the supervision of licensed attorneys during the winter term.
After several semesters studying on the Cambridge campus, the opportunity to spend time at a placement abroad is not only appealing, but can also be a chance for a homecoming. In Abuja, Nigeria, Chisom Amanchukwu '23 felt a connection to her upbringing while working at the Federal High Court of Abuja.  
"Immigrating to the United States was the best thing that happened to my family, but this experience reminds me of how much I miss home," she says. "I miss the food, the people, and the drama. I miss how complicated the history of Nigeria law is. There is so much work to be done and I hope to be part of that work."
At the Court, she worked closely with one of the Court's Justices—all of whom are women, further inspiring Ms. Amanchukwu to pursue her childhood dream of sitting on the Supreme Court of Nigeria. In daily meetings with her Justice mentor, Ms. Amanchukwu had the chance to ask questions about each of the day's cases, which was a candid and thorough education in the Nigerian court system. "The internship has given me more contact with the court than I ever anticipated," she says.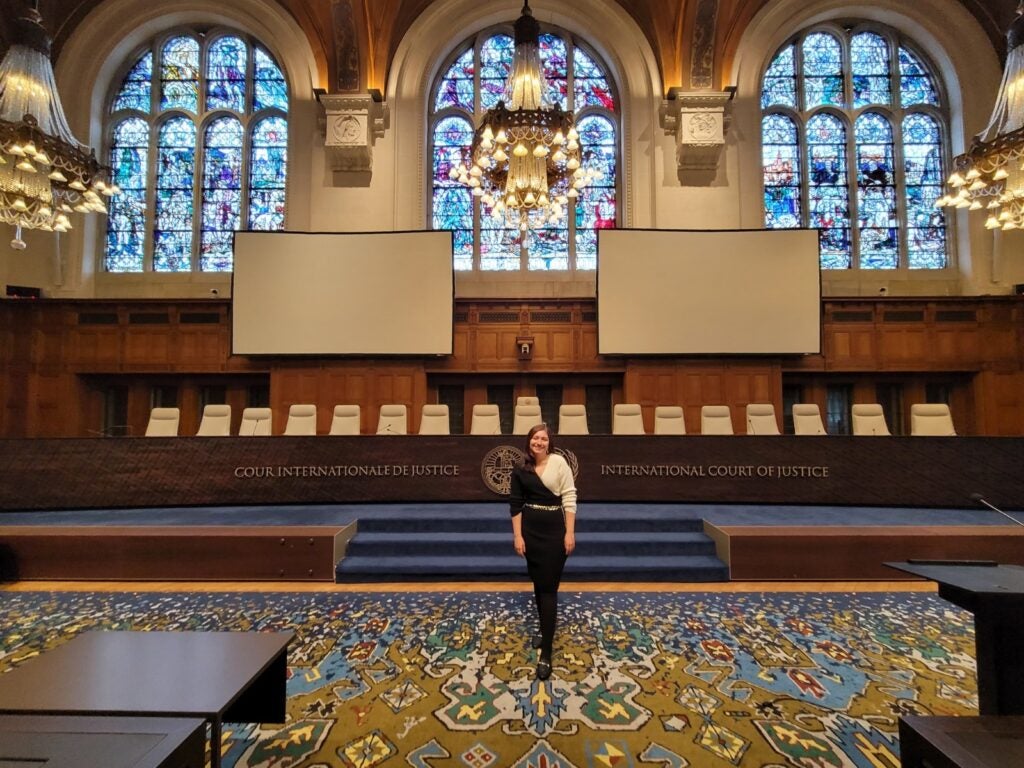 In the Netherlands, Ennely Medina '23 finished her placement at Parliamentarians for Global Action with similar feelings of fulfillment. While working in the Hague, Medina watched a trial at the International Criminal Court and met the presiding judge. "Seeing the ICC in action was a dream come true for me, as I never thought I would have such an experience," she says.
After weeks spent on an in-depth research project, Medina was pleased to submit a memo and presentation to her supervisors. "I feel like they trusted me with the project and let me make it my own."
Across the border in Brussels, Belgium, Michael Lubelczyk '24 was also delving deep into research at his placement, No Peace Without Justice. Lubelczyk wrote a memo about the potential criminal liability of Italian and Maltese officials who provided support to Libyan armed groups in their detention of migrants—he describes his learnings as "fascinating and saddening."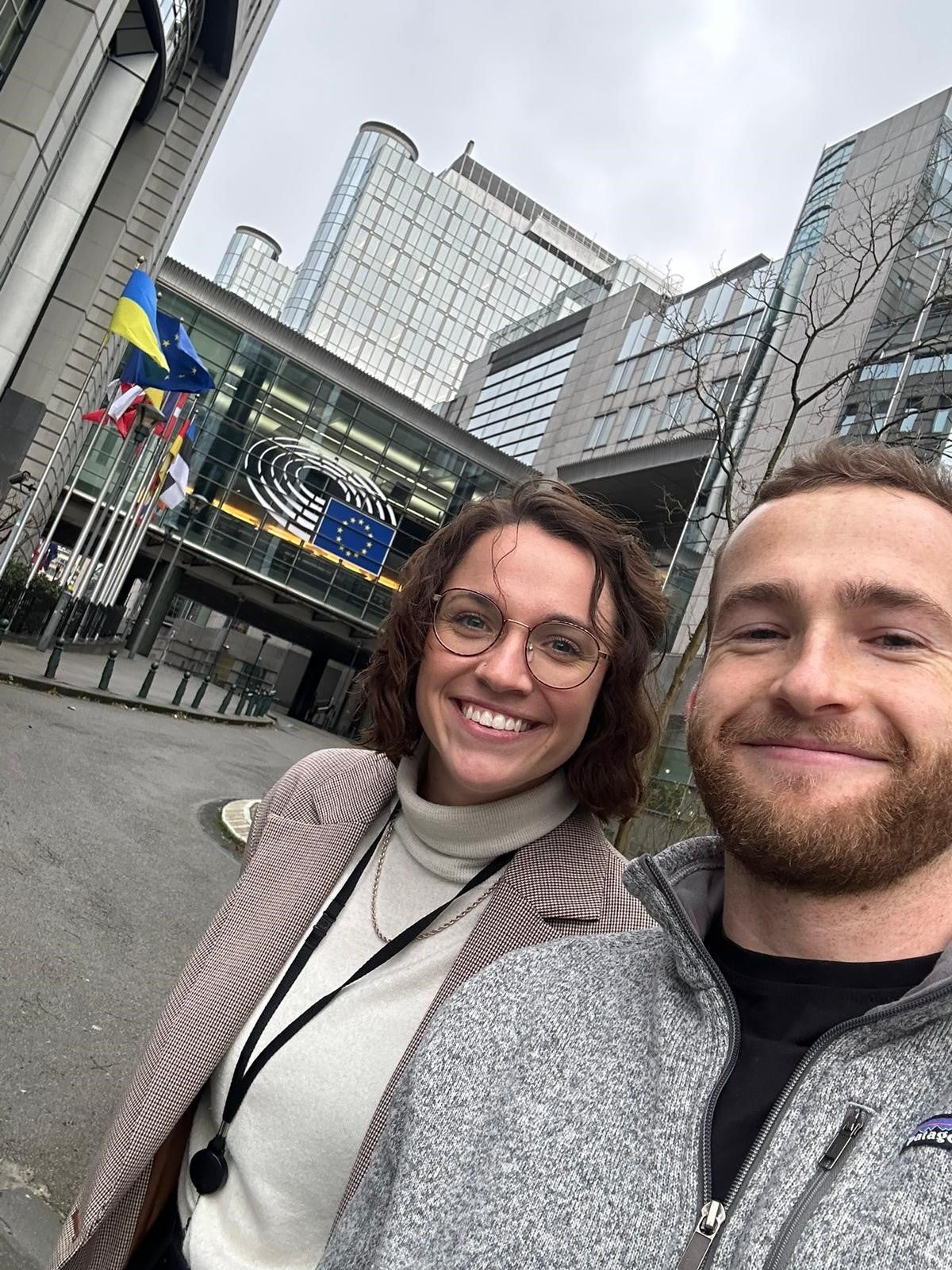 Lubelczyk found levity outside of the research, connecting with other HLS students and alumni in the area, including a trip to the ICC to spend time with alumni working there as Visiting Professionals. "I left feeling inspired," he says.
While the work independent clinical students perform spans industries, languages, and countries, they share plenty of common ground—every student working in an international legal system for the first time can't help but compare it to the one they're familiar with, finding unexpected similarities and differences.
"It's lots of fun to see how very different decisions about agency power and accountability play out in the real world," says Ben Rolsma '24. Rolsma spent the term with the Australian Securities and Investments Commission (ASIC) in Sydney. "Many of the underlying administrative law concepts that inform how ASIC makes decisions rhyme with, but are distinctly different from American administrative law."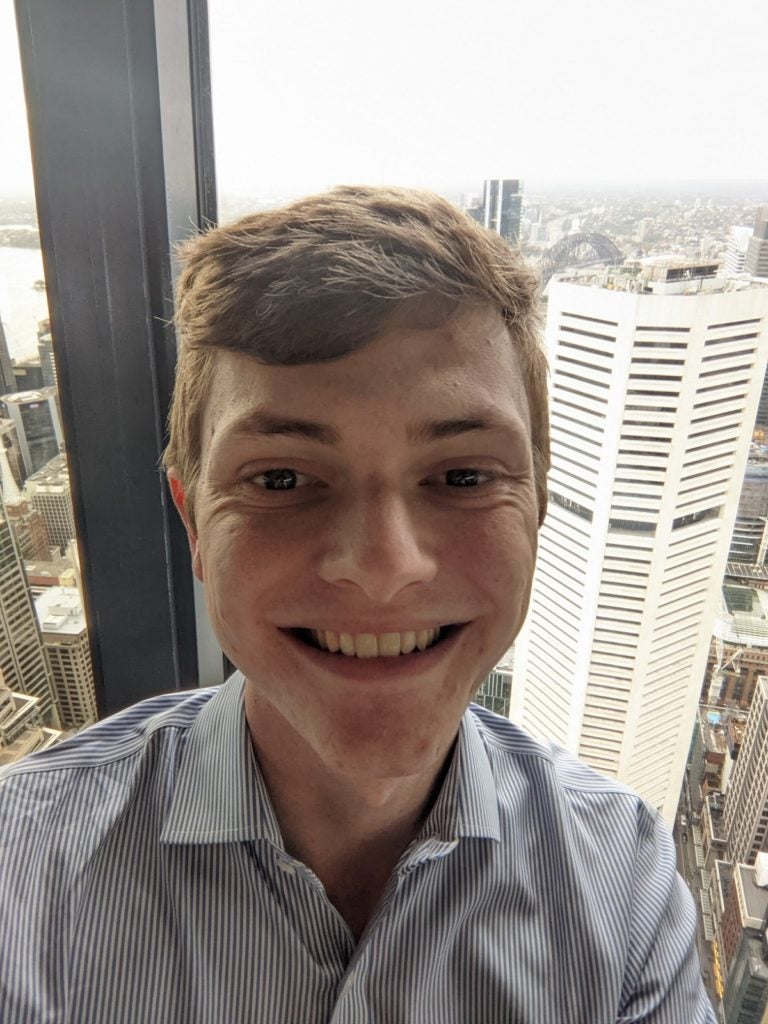 The comparative approach inherent to working in international legal systems can plant the seeds for creative problem-solving down the line, says Sabrina Ochoa '24. Ochoa spent the term at the Legal Resources Centre in Cape Town, South Africa, working on both client intake and an education advocacy project addressing discrimination in the public school admissions system.
"My initial goals for this independent clinical project were twofold: gain more experience in the different types of legal advocacy work offered in the international human rights NGO space, and expose myself to issues related more explicitly to economic, social, and cultural rights. I am happy to say that upon reflection of my time here those expectations were soundly met," she says.
Practicing new hands-on legal skills can lead to surprising revelations for students. "Engaging with clients and hearing their narratives was what I found most fulfilling, a fact about myself that I had scarcely known before this experience," says Ochoa.
In Mexico City, Tara Djukanovic '24 also confirmed her passion for direct client work at her placement with Instituto Para Las Mujeres en Migracion. Djukanovic conducted intakes with Cuban, Haitian, Nicaraguan, and Venezuelan families seeking humanitarian parole admission into the United States. "Providing direct services in a transit country has been a really unique way to understand a different lens towards the immigrant experience," she says.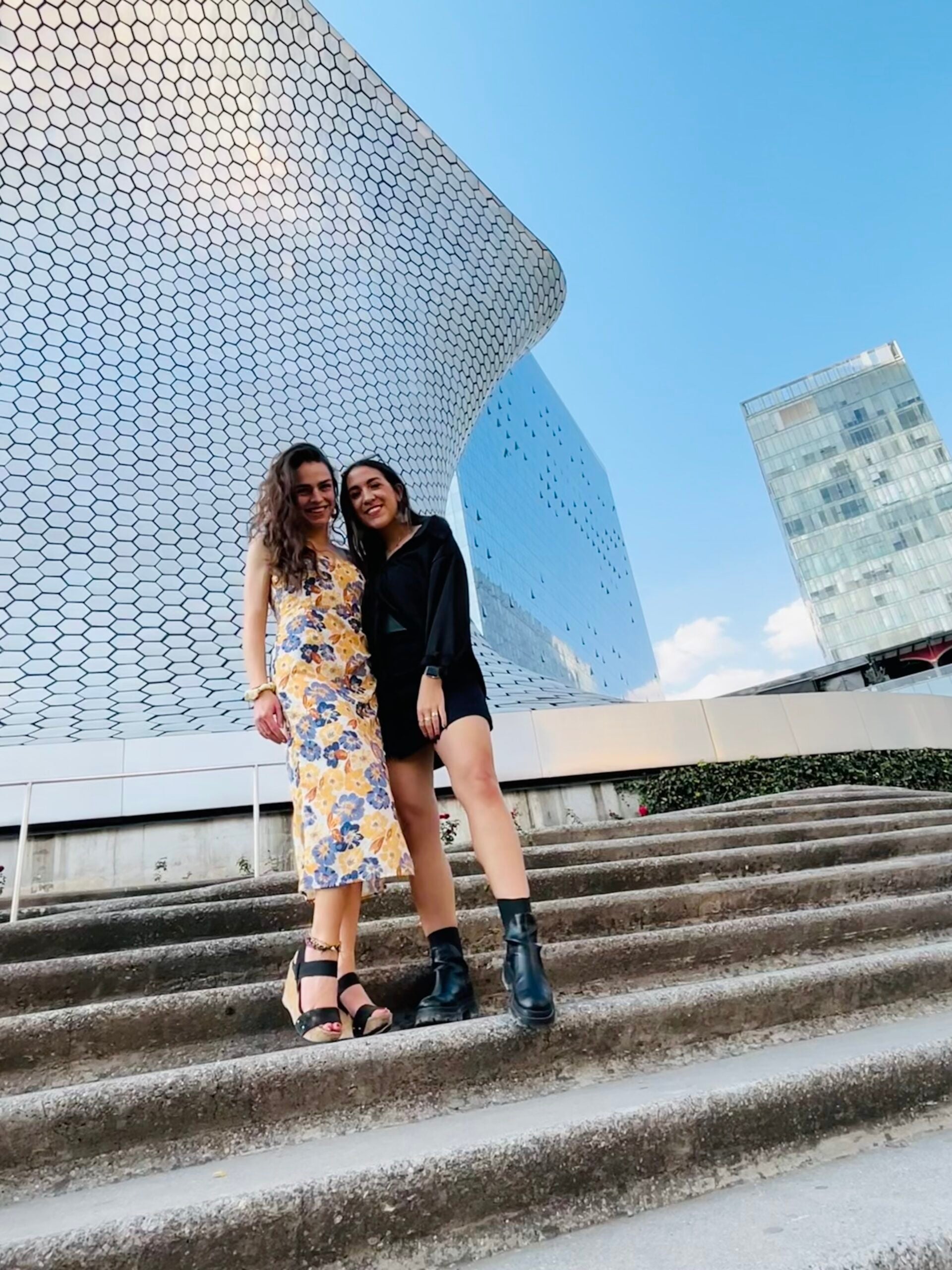 The experience was not without its challenges; Djukanovic saw stark disparities between the procedural battles Latin American immigrants face compared to Ukrainian and other European immigrants, and learning details of the threats and trafficking her clients faced was emotional. "Much of this work has opened my eyes to the ways that international institutions work together to exclude migrants systemically," she says. "I'm happy to do a small part to help [the clients] find some security."
Rebecca Murphy '23 spent the term at Yazda in Dohuk, Iraq, creating training materials on international criminal law for the Yazda investigative team. Working within the documentation program and exploring potential justice avenues for survivors of genocide was emotionally draining work, but she describes it as equally rewarding. "The majority of Yazda's staff members are part of the Yazidi community, and they all have incredibly personal motivations for the work that they do. Seeing their passion for the work allowed me to fully immerse myself and gain more from the experience than I otherwise would have," she reflects.
Murphy was connected to Yazda through her human rights work before coming to law school, and the independent clinical was a perfect opportunity to return to an organization she was passionate about in a new way.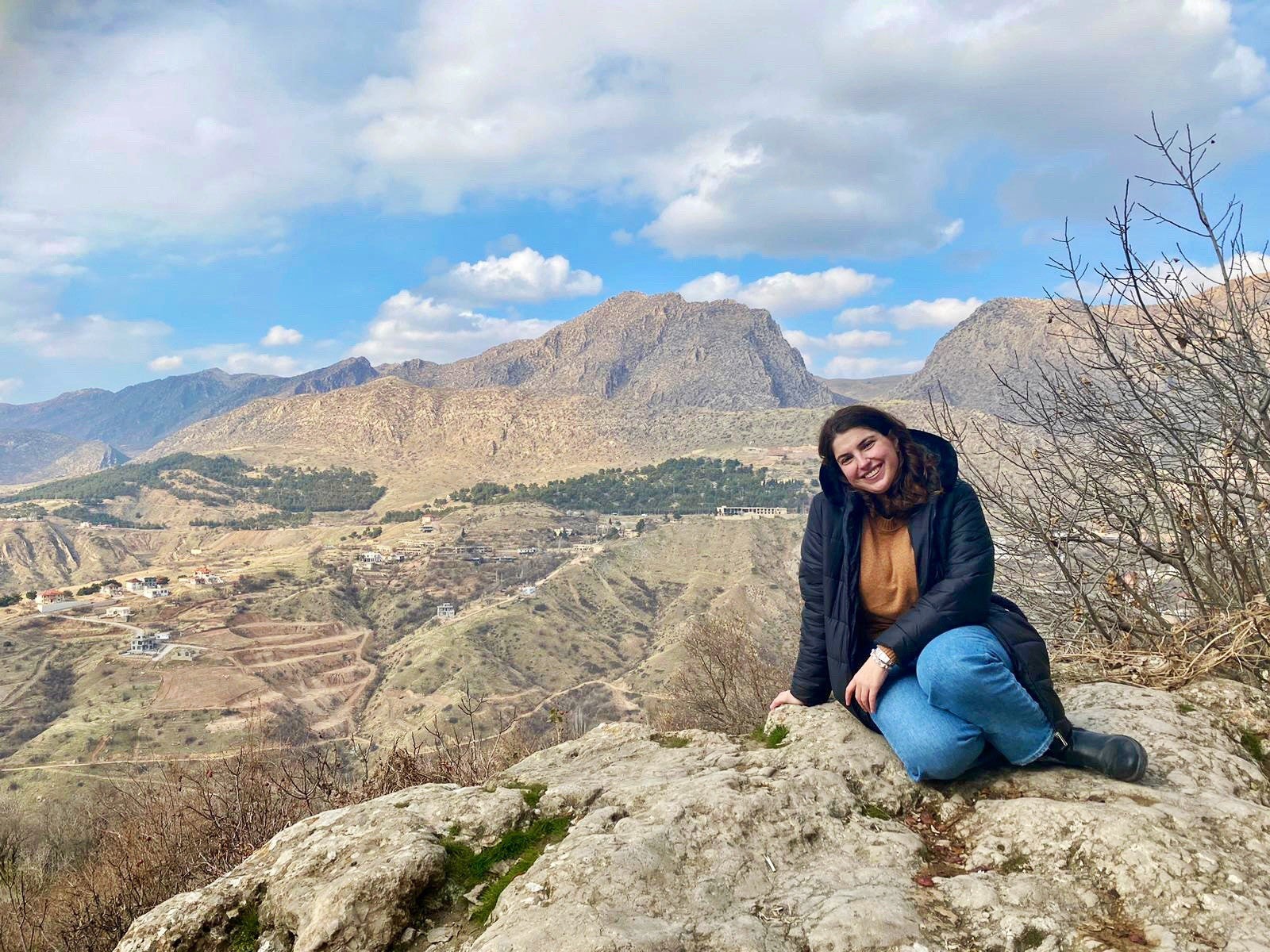 "My [previous] work with Yazda and other civil society organizations was what pushed me to go to law school in the first place," she says. "Being here and working with the incredible legal advocacy team has further confirmed to me that I am heading in the right direction with my career, and working with and learning from Yazda's legal team has so far been one of my best experiences in law school."
As these students return to the United States for the spring semester, they carry with them new perspectives and fresh approaches to their studies in American law.