Via Harvard Law Today
By HLS News Staff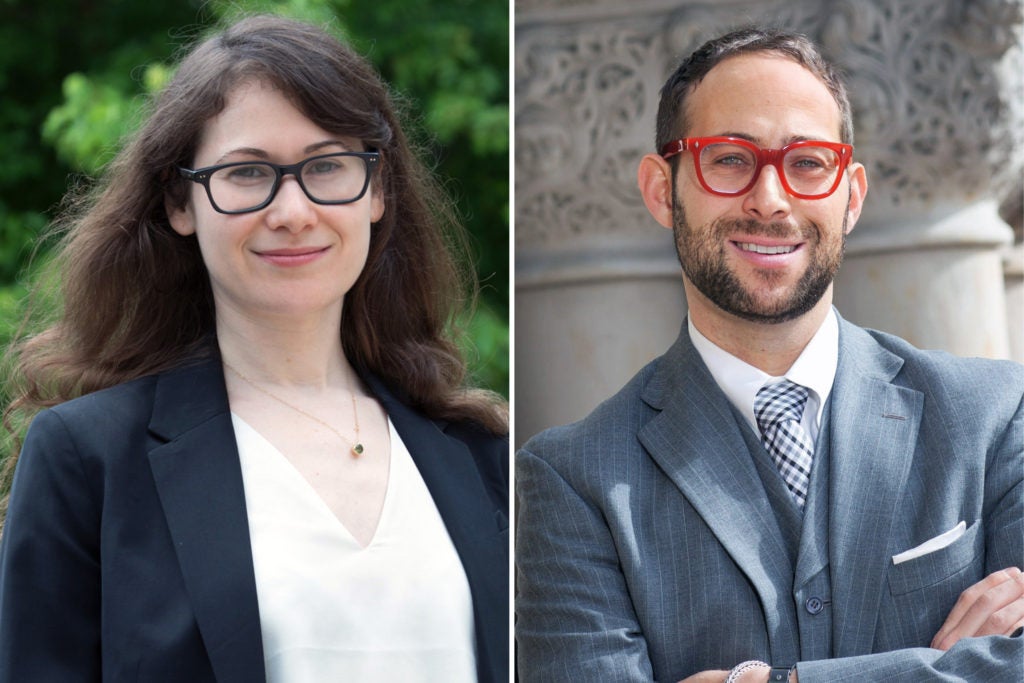 Brianna Banks '22 is the recipient of the 2022 William J. Stuntz Memorial Award for Justice, Human Dignity, and Compassion. Banks has been a clinical student in the Immigration and Refugee Advocacy Clinic, International Human Rights Clinic, HLS Advocates for Human Rights, and completed an independent clinical with Legal Momentum while at HLS. Read her full profile below.
---
This year, Brianna Banks '22 was named the 2022 winner of the William J. Stuntz Memorial Award for Justice, Human Dignity, and Compassion. The Stuntz Award recognizes a graduating student who has demonstrated an exemplary commitment to those principles while at Harvard Law School.
"Brianna exemplifies the pro bono public spirit," says one nominator. "For Brianna, pro bono is not merely a requirement for graduation, it's a calling." Banks, who chose law school to pursue a career advocating for women who were victims of gender-based violence, was recognized for going above and beyond to advocate for women, particularly women of color, throughout her time at the law school.
During her first year at Harvard Law School, Banks enrolled in a course, Gender Violence, Law, and Social Justice, with Harvard Law School Lecturer on Law Diane Rosenfeld, where she learned of the case of Chrystul Kizer — a teenage girl in Wisconsin who is currently facing murder charges for allegedly killing her human trafficker. That summer, she joined a nonprofit, Legal Momentum, that focuses on gender justice work and advocating for women, and petitioned to work on Kizer's case. She collaborated with Rosenfeld on filing an amicus brief for an appeal in Kizer's case, coordinating efforts with the Harvard Law School Gender Violence Program, Legal Momentum, and the law firm Bois, Schiller.
As a 2L student, she stayed on with Legal Momentum through Harvard Law School's independent clinical program to continue working on Kizer's case. Working with Legal Momentum gave Banks her most memorable law school moment: "I was on a family vacation, and I received a call that the appellant for whom we wrote our amicus brief had won her appeal and her case was moving forward to trial. I remember standing there crying in a restaurant, very loudly might I add, because it was the first time I realized that I had the power to affect change. I wasn't the only one on her team and maybe she could have still won without me, but I found a way to put forth a legal argument to help save her. After two years of being pushed to my limits in law school, that moment made it all worth it." 
She wrote an article "The (De)Valuation of Black Women's Bodies," published in the Harvard Journal of Law and Gender, which focused on Kizer's case, as well as efforts to improve Black women's access to justice, highlighting the historical and sociological barriers that continue to impact Black women. Since publishing her article, Banks has had the opportunity to present it on multiple occasions, including through national media outlets.
"I am amazed at how much she has contributed to the voice of women of color through our work together," says Rosenfeld. "Brianna is truly an inspiration of the best that Harvard Law School has to offer. She has shown absolutely remarkable strength, leadership and continuity in the face of dramatically changing landscapes."
This fall, Banks was a member of the Harvard Immigration and Refugee Clinic, working in an externship placement at Greater Boston Legal Services. In the clinic, she represented clients who were seeking asylum on the basis of gender violence.
Banks has also participated in the International Human Rights Clinic, where she continued her mission to advance women's rights by working on reports related to the treatment of women in various countries in the Middle East. She has also been a member of HLS Advocates for Human Rights, a student practice organization dedicated to human rights work and advocacy on campus and beyond.
"My pro bono work has undoubtedly been the most unforgettable part of my academic experience at law school," reflects Banks. "I came to law school to make a difference in the world, and the clinical department has given me that opportunity. The greatest impact has been opening my eyes to all the ways I can use my law degree to achieve my goal of advocating for victims of gender-based violence. Through my pro bono work I have been able to draft amicus briefs, work on asylum applications, and write CEDAW reports published with the UN. The breadth of opportunities has been truly remarkable." 
Banks has mentored women of color through the Harvard Law Women's Law Association and the Black Law Students Association.
As one nominator noted: "Brianna has made it her work at Harvard and her life's work to use the law to make justice accessible to the most vulnerable. She has led with empathy and respect along the way." Another wrote: "Bill Stuntz would be proud."
The Stuntz Memorial award, established in 2011, is given in honor of the late William Stuntz, a renowned scholar of criminal justice at Harvard Law School, an evangelical Christian, and a teacher much beloved by students and colleagues.
After graduation, Banks is joining Gibson, Dunn, and Crutcher in Los Angeles, where she plans to continue her commitment to pro bono work and advocating for justice. "My semester with the Harvard Immigration and Refugee Clinic has inspired me to supplement my client work with immigration cases, especially since I will be working so close to the border," says Banks. "I intend to find other ways to use my newly obtained legal degree to pursue projects focusing on gender justice. Thanks to all the pro bono and clinical opportunities I had at Harvard, I know that there are many different paths towards the same goal of advocating for women of color."