Via Harvard Immigration and Refugee Clinical Program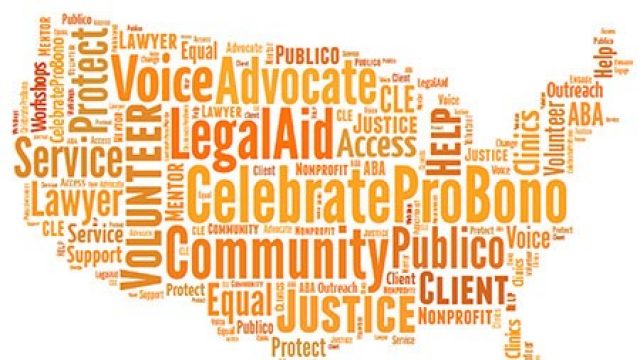 This week, from October 24-30, we celebrate National Pro Bono Week. Since the founding of the Harvard Immigration and Refugee Clinic in 1984, we have offered free legal services and representation to those fleeing persecution in their home countries. Since then, our Program has grown and we have expanded our reach to include green card applicants through the HLS Immigration Project, those facing both criminal and immigration issues through our Crimmigration Clinic, and, most recently, to Harvard students, staff, faculty through the Harvard Representation Initiative. We are passionate about providing high-quality services to our clients at no cost. When asked why they believe in the importance of pro bono representation, our staff shared these thoughts:
"Many immigrants are unable to afford a private attorney, and legal services are at capacity. Pro bono attorneys fill the gap, providing critical services to the low-income immigrant community. Without pro bono representation, their chances of success are slim." Mariam Liberles, Staff Attorney at the Harvard Representation Initiative
"Pro bono work is so critical in expanding access to counsel to individuals who may not be able to afford it. Protecting an individual's rights should not be dependent on their income or wealth." – Phil Torrey, Program Managing Attorney and Director of the Harvard Crimmigration Clinic
"People should have access to the laws that apply to them without having to pay for that access." – Jason Corral, Staff Attorney at the Harvard Representation Initiative
"Many immigrants who come to this country seeking safety cannot afford the high cost of a private lawyer. Pro bono representation ensures that these individuals can still access the protections they deserve under the law." – Sabi Ardalan, Program Director
As we celebrate our ability to offer free services to our clients, we also recognize that there is still so much work to be done in order to ensure that all people have access to affordable and effective legal counsel. The COVID-19 pandemic and troubling anti-immigrant policies have greatly increased the already high need for pro bono immigration representation. We encourage our alumni and other fellow attorneys to find local volunteer opportunities to help expand access to justice in their communities.