Via LSC Blog
By Melissa Morgan '24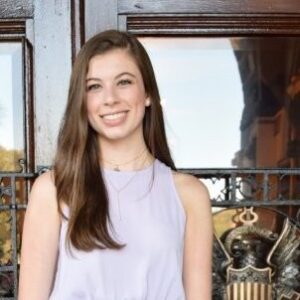 In Massachusetts, where survivors of gender-based violence have access to some important housing protections, such protections are little understood and little used. In 2013, the state legislature enacted General Law c. 186 § 24, which allows survivors to terminate their leases early without financial penalty if they need to for safety reasons. A decade later, no court has interpreted its meaning. In 2022, Congress reauthorized the Violence Against Women Act of 1994 ("VAWA") to enhance protections against eviction for survivors who assert their rights or call for emergency assistance. Nevertheless, survivors still face eviction for reasons related to abuse all the time. When my client Laura* went to her landlord to ask about her rights under VAWA, he told her the law didn't exist.
As a student attorney with the Housing Justice for Survivors Project, I worked with Laura to navigate a complex web of state, federal, and administrative protections. Laura had done her research and knew she couldn't be evicted because she was a survivor of domestic abuse – but her landlord didn't know, or didn't care. The VAWA reauthorization went into effect just as Laura was being threatened with eviction over "noise complaints" that were really domestic violence assaults against her. The reauthorization gave the Department of Housing and Urban Development ("HUD") new enforcement power over VAWA, and I represented Laura through a demanding complaint and investigation process with the agency. Laura had never been through a proceeding like this, and since the process is brand new, the Housing Justice for Survivors Project hadn't either.
In the Housing Clinic, the law is tangible. The stakes are whether our clients will have a place to sleep that night; whether they will be trapped in an apartment where their abuser can find them; whether they will owe thousands of dollars they can't possibly begin to pay. During one observation of Housing Court proceedings in downtown Boston, I watched as the clerk rattled off a list of cases and the judge's decision in rapid-fire: "the motion to issue execution is granted," or "the motion to remove default is denied." Just like that, a dozen people had been evicted.
With Laura's case, we had to work together to make her rights real, to show that those little-known provisions in the state and federal codes could come to life to actually help a survivor in crisis. We considered how various legal mechanisms might serve her needs: how a HUD investigation, state court verdict, or settlement could each lead to accountability, and what it would take to get there. We gathered evidence. We spoke about Laura's experiences and fears. In the end, what she cared most about was finding a safe home for herself and her children, and to pursue some form of justice so that other women wouldn't have to experience what she had.
The systems we come up against are powerful, but so is our clients' willingness to endure. For Laura, accountability meant making more visible the legal protections she was denied. Another client I worked with felt the same, even asking during settlement negotiations for her landlord to pay for a public education campaign. What was most meaningful to me in the Housing Clinic, more so than the intricate knowledge of housing law I developed along the way, was supporting these resilient survivors – and collaborating with them to define and demand justice on their own terms.
*Client's name has been changed for confidentiality