by Shira Schoenberg
via CommonWealth Magazine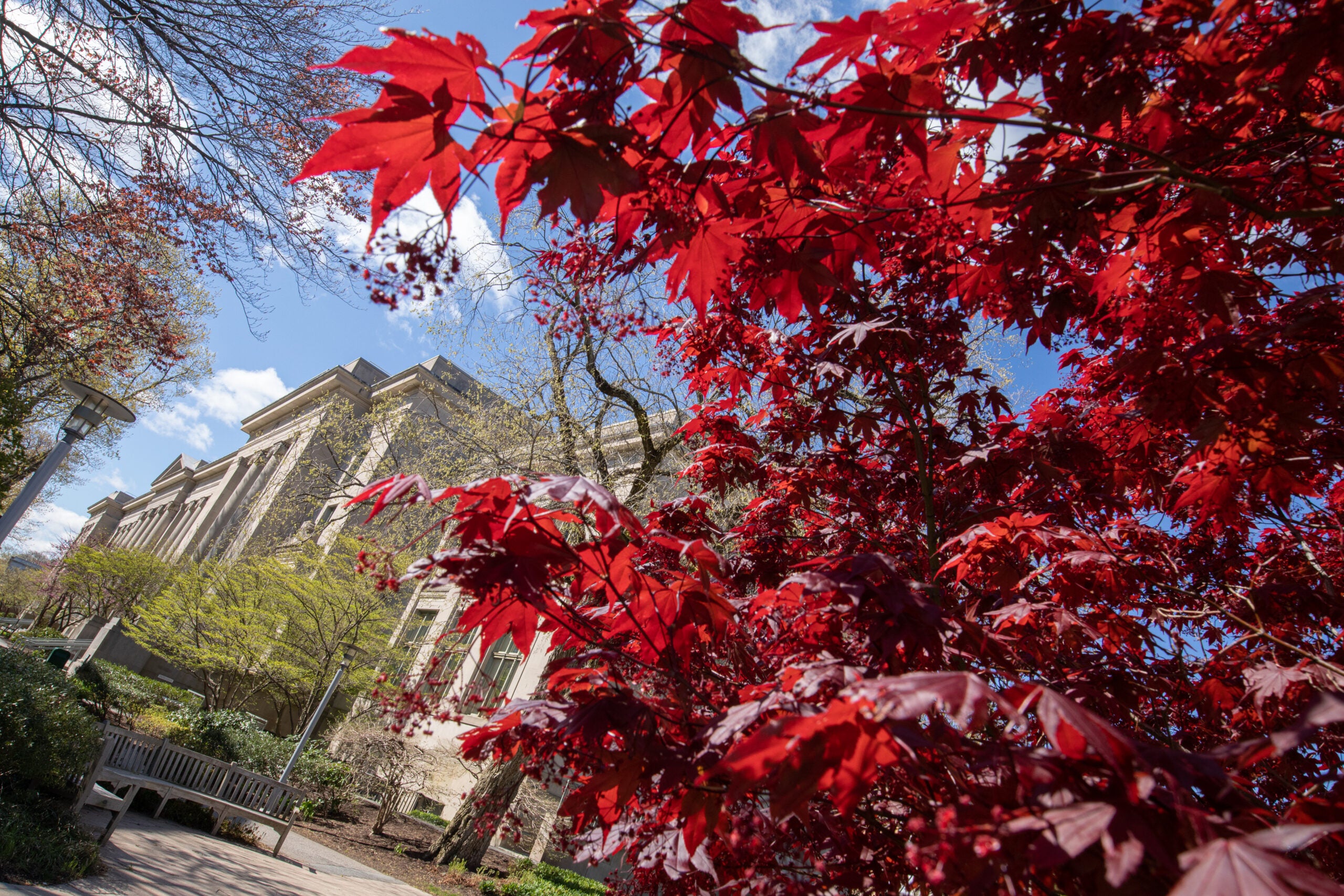 THE QUESTION of whether to schedule an in-person court hearing during the COVID-19 pandemic may be a case of damned if you do, damned if you don't.
Suffolk District Attorney Rachael Rollins recently harshly criticized a Boston Municipal Court judge for requiring a defendant to appear in person during the pandemic. With Rollins's support, the Supreme Judicial Court in early November vacated that same judge's order requiring a defendant who lives out of state to show up in a Boston court.
But now, in a separate case, after a Suffolk Superior Court judge ordered a defendant to have a hearing via Zoom, the man is arguing before the Supreme Judicial Court that a video hearing violates his rights. Rollins is arguing in favor of the adequacy of a video hearing.The case, John Vazquez Diaz v. Commonwealth, raises tricky questions about how to balance health and safety concerns with a defendant's right to a fair court process – and about how the pandemic is affecting existing racial disparities within the criminal justice system. In an unusual political alliance, it has Rollins, who is black and outspoken on race-related issues, squaring off against racial justice advocates.
If video hearings are allowed against a defendant's will, "this is going to end up disproportionately negatively impacting communities of color," argued Meredith Shih, a supervising clinical instructor at Harvard Law School's Criminal Justice Institute, who helped draft an amicus brief in support of Vazquez Diaz.
Rollins and her office's attorneys argue that Vazquez Diaz can have a fair hearing via videoconference.
Rollins, in a court brief, stresses the public health dangers posed by the COVID-19 pandemic, and the risks to all participants and workers if a hearing is held in person. She also notes the burden placed on jails if inmates returning from court must be quarantined.
Rollins argues in her court brief that the 106-day closure of courts to non-emergency business, with jury trials not expected to resume until January, has placed enormous strain on the criminal justice system.
"The queue of cases is placing an intense pressure on the system to hold individuals accountable, keep the community safe, and respect a defendant's constitutional rights to due process," she wrote. While a Zoom hearing looks different, she says, so do most other aspects of modern life. "That it looks different does not mean that it is violative of the defendant's constitutional rights," Rollins wrote.
The SJC will hear oral arguments Monday.
Vazquez Diaz was charged in Suffolk Superior Court with drug trafficking and trafficking more than 200 grams of cocaine. He is facing a 12-year mandatory minimum sentence. He filed a motion to suppress crucial evidence in the case.According to court briefs, Vazquez Diaz does not speak English, has no high school degree, and has no prior experience with the legal system. He is incarcerated on $25,000 cash bail at the Nashua Street Jail.
Vazquez Diaz first filed his motion to suppress evidence in November 2019, and motion hearings have been continued multiple times, most recently due to the pandemic. Suffolk Superior Court Judge Mary Ames finally ordered the hearing held via videoconference over Zoom.
His attorneys argued in court briefs that this would "violate his constitutional rights to confront the witnesses against him, to be present at the hearing, to a public hearing, and to the effective assistance of counsel." They are asking that the hearing be postponed until it can be held in person.
Benjamin Keehn and Rebecca Kiley, attorneys from the Committee for Public Counsel Services representing Vazquez Diaz, said their client is simply seeking to exercise his constitutional rights. "He is willing to waive his right to a speedy trial, and he is willing to wait — in jail — until it is safe enough for him to have his day in court," Keehn and Kiley said in an email. "Zoom cannot compare to an in-person hearing, and we look forward to arguing our client's position in front of the state's highest court."
According to Vazquez Diaz's court filing, the jail's COVID-19 restrictions mean his attorneys could not be in a room with him during the hearing, so he would have to participate alone from jail, with an audio interpreter providing Spanish translation. He would have to communicate with his attorneys only through a breakout Zoom room, which he argues would inhibit their communication. His uncle, with whom he had been living, does not have a device that would let him use Zoom to watch the hearing, though he could listen by phone.
Keehn and Kiley write that in-person evidentiary hearings have been taking place in Massachusetts for several months, including in Suffolk Superior Court.
The attorneys argue that a virtual hearing has qualitative differences from an in-person hearing, and defendants have had worse outcomes after Zoom hearings. A recent study by the Committee for Public Counsel Services of bail review hearings in Bristol County Superior Court found that bail was reduced by a lower amount in cases when a hearing was held virtually.
"The government's interest in clearing a backlog of cases that has accumulated during the pandemic cannot outweigh Mr. Vazquez Diaz's right to an in-court proceeding," they wrote.
While Vazquez Diaz's case may involve unique circumstances, the issues raised in his court brief could impact myriad other cases.
His brief argues that a virtual hearing loses the solemnity of a courtroom, is subject to internet-based disruptions, and eliminates non-verbal cues from a witness's body language. It says the constitutional requirement that a defendant be allowed to confront a witness "face-to-face" cannot be met via videoconference, when it is impossible to know if a witness is even looking at a defendant.
The brief argues that the right to a public trial cannot be achieved via videoconference, when the link is only made public upon request – and can only be watched by those with internet access and devices.
"Holding a suppression hearing in a way that precludes perhaps a third of the population from watching even a digitalized facsimile of the proceedings on a device — never mind participating in and serving as a check upon the judicial process — is tantamount to posting a court officer at the courtroom door with instructions to turn away every third person who seeks to enter," the brief says.
Judge Ames has said if the hearing were held via Zoom, she would give clear instructions to participants, let Vazquez Diaz confer with his attorneys through a breakout room, and suspend the hearing if there were technical difficulties. Witnesses would be clearly seen and placed under oath, and the public could attend by request through the Zoom link or an audio line.
"The defendant's interest in physical, rather than virtual, presence is minimal, and is offset by the significant public health risk attendant in having all parties physically present in a public court room," Rollins wrote. "A hearing conducted over videoconference still permits the defendant to consult with his lawyer, listen to the evidence, and observe the witnesses and assess their credibility."
While Vazquez Diaz did not raise race in his argument, a group of legal and advocacy groups – the Charles Hamilton Houston Institute for Race & Justice at Harvard Law School, the Massachusetts Association of Criminal Defense Lawyers, and the Boston Bar Association – argue that the case has major implications for racial justice, since hearings regarding evidence suppression often bring to light instances of police misconduct.
"At a time when public concerns about police practices are at their zenith, when legislation is being debated about curtailing aggressive police tactics, and when the country is newly awakened to the fraught history and present of policing of people and communities of color, ensuring full and equitable public access to hearings that are centrally about whether the police engage in unconstitutional practices is of paramount importance—especially where such hearings may offer notice of systemic policing issues," the groups write in a court brief.
The legal advocates say holding virtual hearings over defendants' objections "exacerbate profound inequities and systemic racism in the Commonwealth's criminal cases." They create barriers for poor people and people of color, who are the groups most likely to lack internet access and devices. They limit the public reckoning with improper policing. Having family in a gallery may elicit sympathy for a defendant, while having family accessing a low-quality internet connection could cause implicit bias.
Evidence suppression hearings are often used in drug and weapon cases – which have a disproportionate number of black and Hispanic defendants. "Requiring defendants to undergo virtual suppression hearings will effectively apply a lacquer atop existing entrenched systemic racism, disproportionately prejudicing Black and Latinx defendants, like Mr. Vazquez Diaz," the attorneys write.
Shih said advocates agree that there are risks when defendants are required to come to court in person – and the black and Hispanic communities have been disproportionally affected by the pandemic. But she said the issue here is that the court is not giving Vazquez Diaz the option. While some defendants would prefer to have a virtual hearing rather than delaying their case, Vazquez Diaz would rather wait until it is safe to come to court.
"The court's not allowing Mr. Vazquez Diaz to prioritize for himself how important is this hearing and how important it is that it happens in person. When the choice gets taken away, that's where we come to the issues," Shih said.