By: Alexis Farmer
The numerous clinics at Harvard Law School (HLS) are frequently successful in their pursuit of advancing justice. We often read of victories in court cases, positive reactions to dynamic presentations, and the formation of powerhouse partnerships, but how do the clinics get there? On any given day, HLS students, clinical instructors and clinical faculty are actively working on issues – preparing a brief, arguing a motion in court, giving a presentation to community leaders or clinical professionals, or collaborating with community partners on launching a policy initiative. On one particular day in early May, three clinics were in three different courts while others were fortifying partnerships on each of the coasts. The Office of Clinical Programs (OCP) got an inside scoop on what a day in a few of the clinics might look like, and they were just as busy as we suspected.
Tuesday, May 7th
9:00am The Massachusetts Supreme Judicial Court (SJC) heard oral argument in Boston Globe Media Partners, LLC v. Chief Justice of the Trial Court, a case about whether the public has a right of access to records from show-cause hearings in which the clerk magistrate, who presides over the hearing, finds probable cause, but decides not to issue a criminal complaint. The Boston Globe sued the heads of the trial courts last fall, arguing that public access to the records allows for transparency and accountability and is useful in determining whether there is an uneven application of justice in this part of the court system. The action came after The Globe reported that Massachusetts was the only state to have these proceedings out of the public eye and keep many of the documents confidential.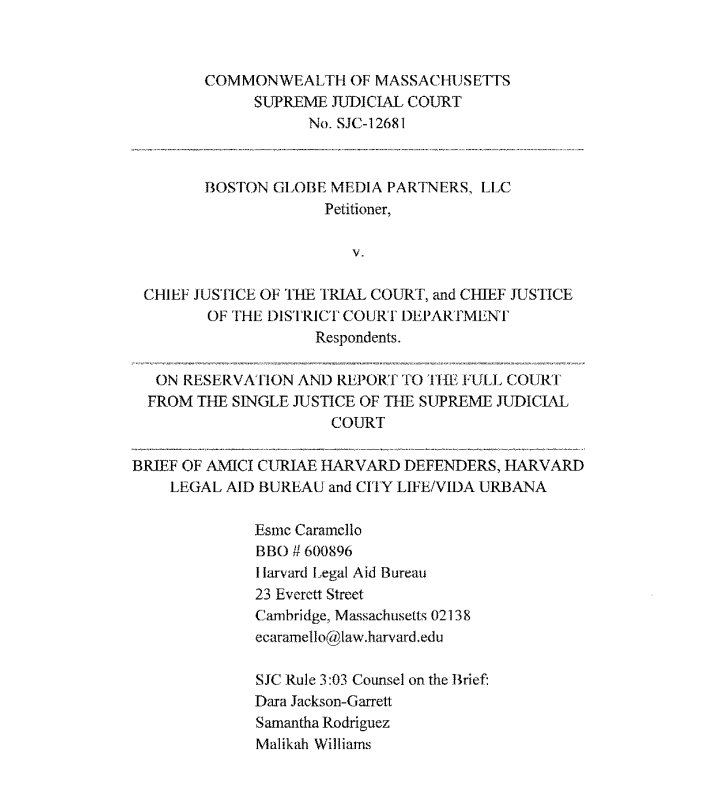 In amicus briefs, the ACLU of Massachusetts, Greater Boston Legal Services (GBLS) and Harvard Legal Aid Bureau (HLAB) argued that the hearings provide privacy for subjects of criminal complaints prior to arraignment. The amici also expressed concern that opening records where no criminal complaint is issued could harm individuals' ability to obtain housing or jobs. HLAB's brief was written on behalf of Harvard Defenders, the only legal services organization in the state dedicated to pro bono representation of indigent defendants in criminal show cause hearings, and City Life/Vida Urbana, a grassroots community organization dedicated to fighting for racial, economic, social justice and gender equality. Executive Director of Harvard Defenders Dara Jackson-Garrett, who co-authored the brief, told Massachusetts Lawyers Weekly, "Those who take out applications for criminal complaints often do not want to see the accused go to jail. Instead, they may just want to have the person apologize or get treatment for substance abuse." A decision in the case is expected sometime late summer/early fall.
9:30am The Harvard Immigration and Refugee Clinic (HIRC) at GBLS co-managing directors and HLS lecturers on law Nancy Kelly and John Willshire Carrera, HIRC assistant director and clinical professor Sabi Ardalan, and HIRC teaching fellow Zack Albun attended oral arguments in De Pena-Paniagua v. Barr, currently pending at the United States Court of Appeals for the First Circuit. The court held the hearing at the John Joseph Moakley United States Courthouse in Boston. Ms. De Pena-Paniagua is challenging a Board of Immigration Appeals' decision that denied her asylum application by construing Matter of A-B-, a 2018 decision by Attorney General Jeff Sessions to categorically foreclose asylum to applicants who argue they have a well-founded fear of persecution in the form of domestic violence perpetrated on account of their membership in a "particular social group." Along with co-counsel at Akin Gump Strauss Hauer & Feld and HIRC director Prof. Deborah Anker, the HIRC attorneys submitted an amicus brief arguing Ms. De Pena-Paniagua qualified for asylum as a victim of persecution on account of her membership in a particular social group defined by female gender. HIRC alumnus Eunice Lee (Albert M. Sacks Clinical Teaching & Advocacy Fellow 2009–11) appeared on behalf of fellow amicus the Center for Gender & Refugee Studies, arguing that Matter of A-B- itself conflicts with the applicable federal statutes and international treaties and should be overturned.
The three-judge panel expressed significant interest in the position advanced in HIRC's briefing, asking attorneys for both Ms. De Pena-Paniagua and the Department of Justice several questions about her eligibility for relief on the basis advocated. The First Circuit has yet to issue an opinion squarely addressing the legal sufficiency of defining a particular social group by gender.
10:00am Clinical Professor of Law Dehlia Umunna of the Criminal Justice Institute (CJI) and CJI student Jillian Tancil J.D. '19 spent the morning at Roxbury District Court representing a woman that allegedly violated a protection order. The case was scheduled for a jury trial, but was resolved with pre-trial probation.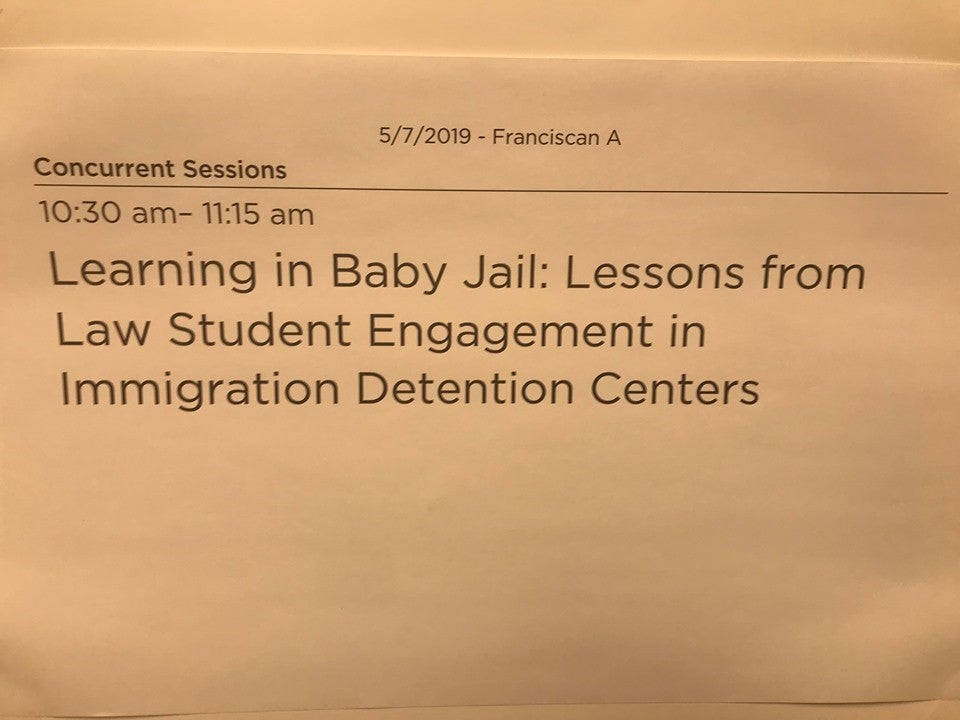 10:30am HIRC Clinical Instructor Cindy Zapata spoke on a panel about family detention at the AALS Clinical Conference in San Francisco, CA. The panel, entitled "Learning in Baby Jail: Lessons from Law Student Engagement in Immigration Detention Centers," was a forum for reflection and learning best practices for preparing students to engage in work within family detention centers. The other panelists included Lindsay Harris, University of the District of Columbia, David A. Clarke School of Law; Erica B. Schommer, St. Mary's University School of Law; Sara Sherman-Stokes, Boston University School of Law.
11:20am The Emmett Environmental Law and Policy Clinic (EL&PC) submitted comments on behalf of a group of leading scientists on the Environmental Protection Agency's (EPA) proposed Integrated Risk Information System (IRIS) Assessment Plan for methylmercury. Methylmercury is a common pollutant of air and water and highly toxic. The EL&PC's comments provided recommendations, guidance, and support for the EPA's reassessments and proposed studies.
1:15pm The Center for Health Law and Policy Innovation's (CHLPI) Health Law & Policy Clinic held a strategic planning call with the Transgender Law Center, as part of an initiative against the rollback of anti-discrimination protections for transgender and gender non-conforming people. The partnership, formalized in the summer of 2018, has led to conversations among legal experts about how to address and challenge reinterpretations of the Affordable Care Act and other civil rights protections. On May 24th, the Trump Administration released proposed changes to gender identity protections in health programs and activities. You can find CHLPI's on-going analysis of the law here.
2:30pm The Legal Services Center's Safety Net Project (LSC) and HLAB are representing a client as she appeals the Social Security Administration's ("SSA") decision to deny her disability benefits – the first joint representation between the programs. Despite extensive evidence of her inability to continue working due to symptoms of PTSD, anxiety, and depression stemming from abuse both in childhood and during her marriage, the client's claims have been denied at each stage of the appeals process and are now before the United States District Court for the District of Massachusetts. On May 7th, the LSC-HLAB team filed the client's response memorandum and asked that the case be set for oral argument. The arguments center around the Administrative Law Judge's (ALJ) decision, without explanation, to give lesser weight to important evidence from the doctors treating the client, his mischaracterization of the record, various conclusory determinations that render judicial review impossible, and a series of findings that should have been entrusted to experts. HLAB/LSC clinical instructors Stephanie Goldenhersh and Julie McCormack and students Jeremy Ravinsky, JD '20 and Bryan Sohn, JD '20 are working on the case. The team is looking forward to their day in court in the fall, when Jeremy and Bryan will present the client's argument before Judge Casper.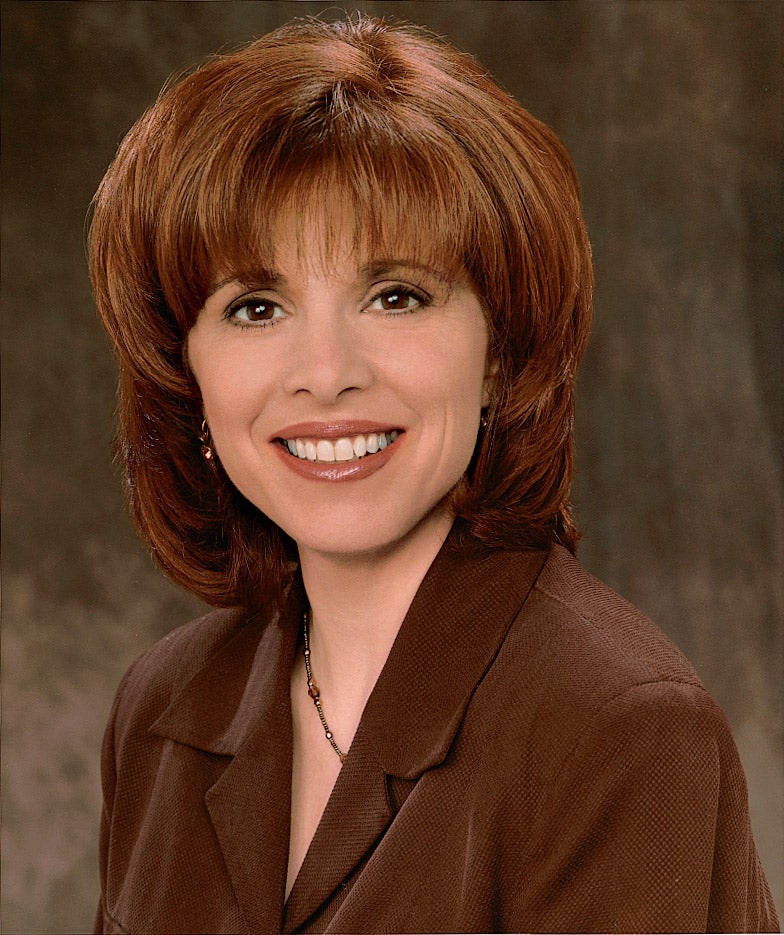 All day Sarah Downer and Katie Garfield, from the Center for Health Law and Policy Innovation, attended the Root Cause Coalition's Annual Hill Day in Washington, DC. They used the event as an opportunity to educate legislators from both parties about the implications of laws like the Anti-Kickback Statute – a criminal statute that prohibits transactions to induce or reward services or items reimbursed by federal health care programs. Downer and Garfield were also invited to meet with staff from several legislative offices to discuss pathways to integrating critical food and nutrition services into the Medicaid and Medicare programs. Securing coverage of these new benefits within our public insurance programs would expand access to life-saving nutrition for vulnerable individuals living with chronic illness.