By: Alexis Farmer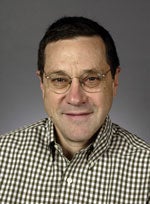 "I suffered persecution because of my strong beliefs that the government should guarantee the basic rights of its people," said Elvia*. The 57-year-old mother of two from Yoro, Honduras was persecuted by corrupt political actors in Honduras for her activism. Elvia never thought about living in the U.S. until she found her house burned to the ground and the death threats she received became increasingly more acute.
Elvia had aspirations to become a teacher. At 18-years-old, Elvia, with hair as dark as shoe polish, honey-colored skin and piercing eyes took an exam that would determine whether she would receive one of five available jobs in the teaching market. She scored much lower than she anticipated, despite studying for months. She noticed that the highest score winners were all friends or family members of a powerful congressman in Honduras, or people who were politically connected with the education department. Elvia began asking questions and demanded for her exam to be rescored. "People told me not to go against him," she said, her eyes full of defiance and patience. She thought the exam process was rigged. Hearing of her intentions, the Congressman visited Elvia's house to warn her against meddling in the results. His threat didn't stop her. "I kept going and appealed the decision." She won her appeal and her corrected score placed her in second. "Fighting for myself made me want to fight for the rights of others," she said cheerfully. Word of her success spread around the community, and soon she was asked to help advocate for others. That was her first encounter with the Congressman who later became an even more powerful national leader. But it wasn't her last.
Elvia became a prominent community organizer and an activist for women, teachers, workers, and children in Honduras. Her work with anti-domestic violence advocates led to confrontations with abusers, who opposed advocacy efforts for the humane treatment of women. Through this work she crossed paths again with the Congressman and believed him to be involved in the detention, rape, and disappearance of a woman. She would tell him, "I know what you did," when they saw each other in town. Soon after, she received threatening phone calls and she believes her house was purposely burned down by allies of the Congressman. "My repeated confrontations with the Congressman and others led to serious consequences such as threats against my life and lives of my loved ones, my father being kidnapped, and being detained unlawfully," Elvia remarked.
Elvia knew she couldn't stay in Honduras without risking her family's safety. In 2000, she and her family fled to Austin, Texas where she and her husband found decent jobs. Moving to the U.S. was challenging, she said. "English was hard to learn. We worked like mules." Elvia and her husband needed the money, not only to survive, but also to rebuild their house in Honduras. "I always hoped to return to Honduras," Elvia said. "I fought hard to make Honduras a better and safer place for myself, for my children and for all future citizens and I always maintained the hope that I could resume that work."
But returning to Honduras was not a possibility. The systematic corruption and violence in the country had only worsened.
After seeking help from friends, Elvia was put in touch with Greater Boston Legal Services, which connected her with the Harvard Immigration and Refugee Clinic (HIRC). "Thank God for institutions like this clinic that restore the value of the people and their dignity. After meeting with community groups and now that I'm involved in the clinic, I feel valued as a human being."
Elvia felt well represented by the students and the clinical staff. Reflecting on the experience, she exclaimed, "The clinic's presentation was great!" It took two and a half years for her family's asylum application to be approved. Elvia and her husband now beam with pride, elated to have U.S. citizenship status. "For me [and] my family, Harvard [Law School] is a blessing. This work is so important and powerful. I feel blessed. One day, one of my grandchildren will study at Harvard."
Elvia and her family are happy with their life in the Greater Boston area, but she never forgets where she came from. "Even from the United States, I cannot sit by while the country deteriorates," she stated. Elvia remains active in community-based organizations advocating on behalf of teachers and women. She even helped establish the new political party LIBRE (libterdad y refundacion – liberty and re-foundation) in Honduras. She is happy now that her family can live safely and she wishes the same could be true for others in Honduras. "You can't choose where you were born, but you can choose where you live."
*Name changed to protect the client's confidentiality.